How A Sign Board At Bare Fruit Seller Lorry Tranformed My Life
A just another dulcet evening and I was drifting in the markets to hunt scrummiest apples. Then this card stole my eyeballs.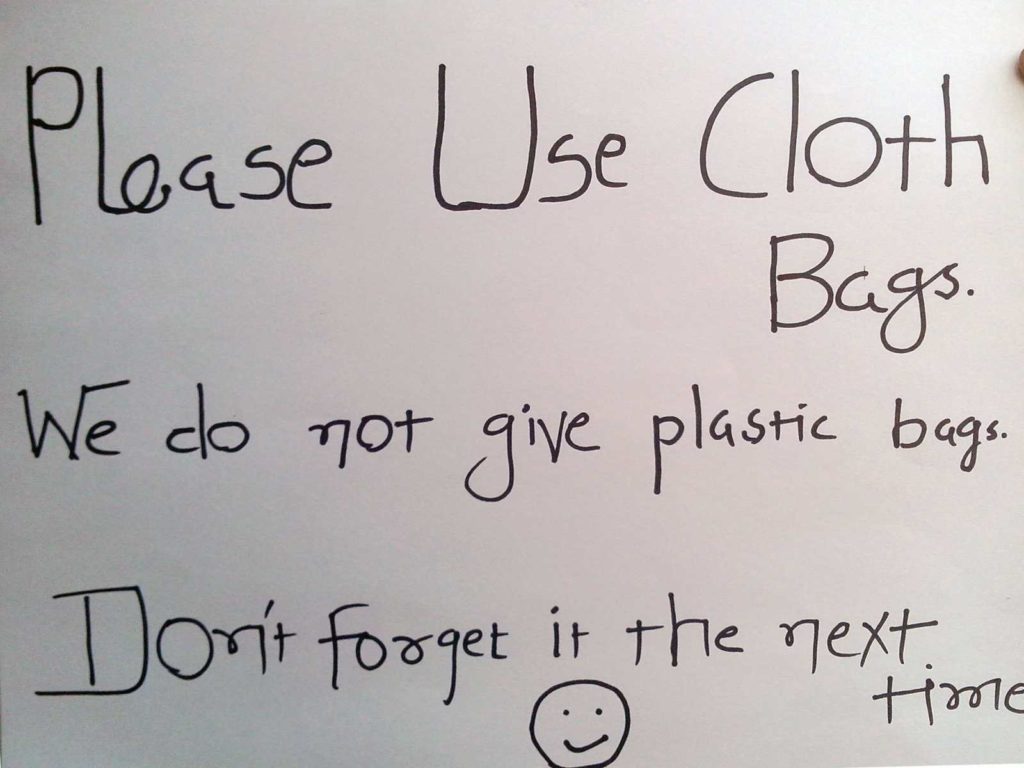 The very next moment I was seen praising the uncle,
Yeh bahot mast hai chacha. Kisne yahaan lagaya?
His answer left me awe-inspiring.
My daughter glued it. She studies at a government school and is in 9th grade. A couple of days ago, she came here and informed me that Narendra Modi launched a campaign called Clean India. Her class teacher encouraged everyone to participate in the drive plus suggested ways like to reduce Plastic usage in everyday life to make a cleaner India. So, she has drawn a little request to my customers on her sketchbook page and as you can see it, it's now live on my cart!
---
This film was shot on 5th October in Nadiad. Flat 3 days after the government launched the movement on 2nd October, Mahatma Gandhi Jayanti.
Yes, I bought the apples and stuffed them in my laptop bag. No polythenes.
Yes, India is changing.
Did it change me?
Yes. This is how my cupboard looks now: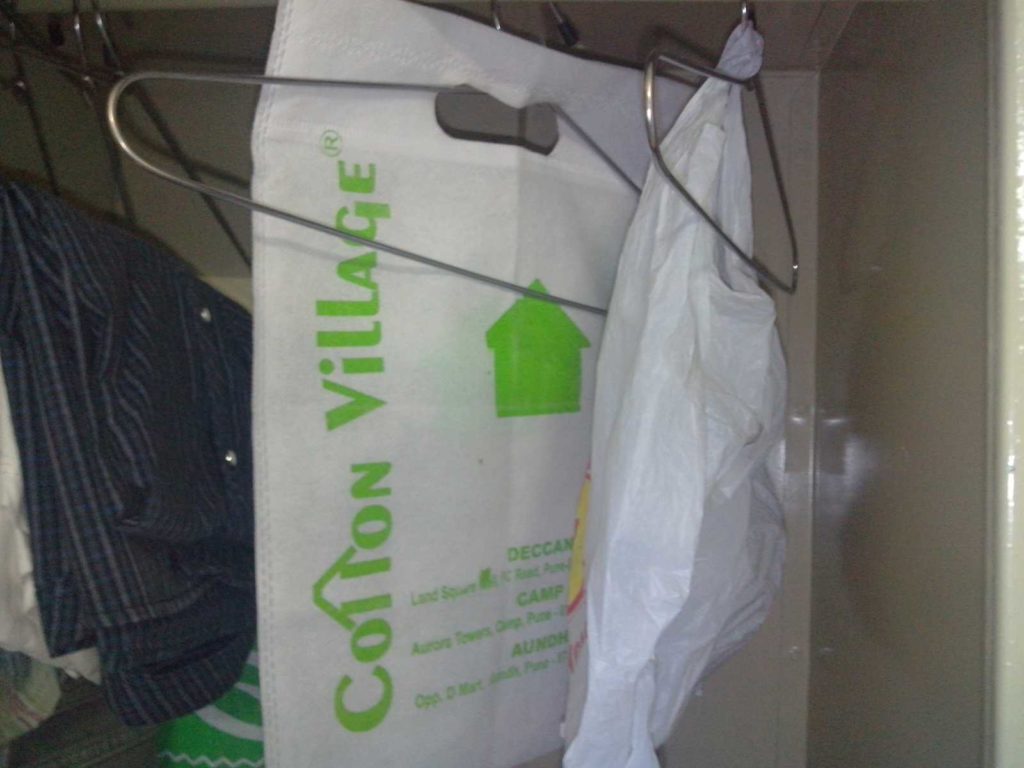 See the two bags there? Left one is made of cloth. It is in the cupboard so that I wouldn't forget the next time.
---
Continue with: