…So I was at Valsad Railway Station at one afternoon, waiting for train to Hyderabad, with an hour to spare.
I took a walk around the station and whenever I found something interesting, I kept tapping shutter button of phone (OnePlus X). I love observing people and scenes!
Following are the captures that ended up in gallery before I hopped into train.
---
I've been to many railway stations, among all, roadside (Valsad Station Rd) shops has the best food options. I never miss an opportunity to crunch Vadapav of Raja Rani.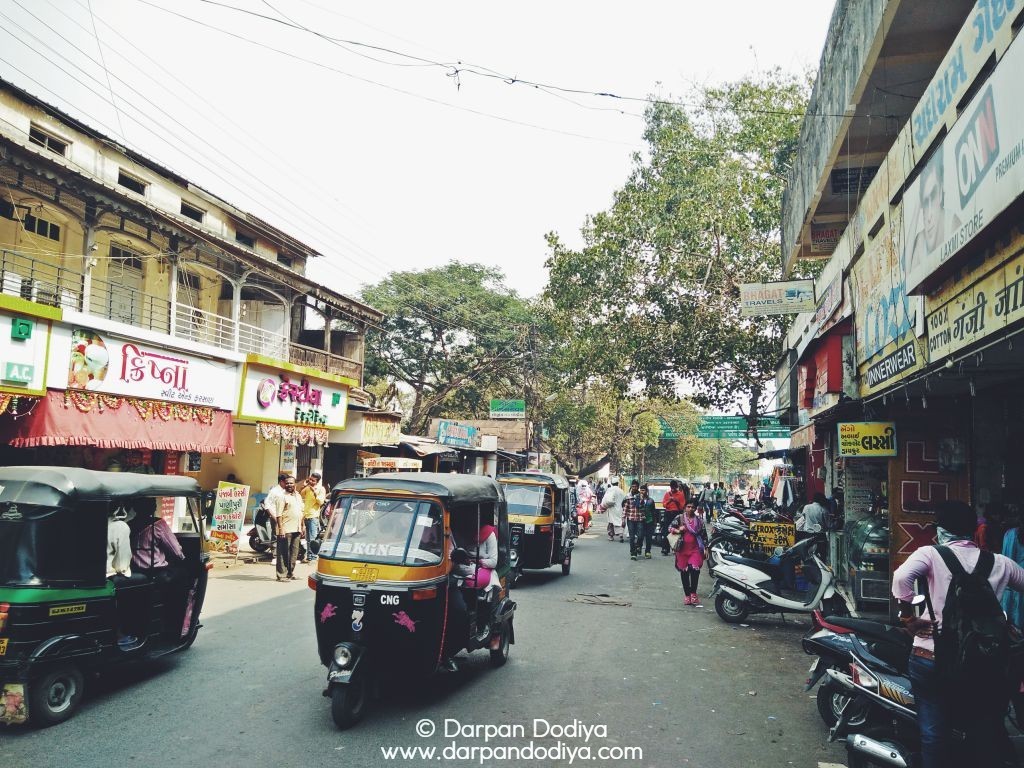 Entering in..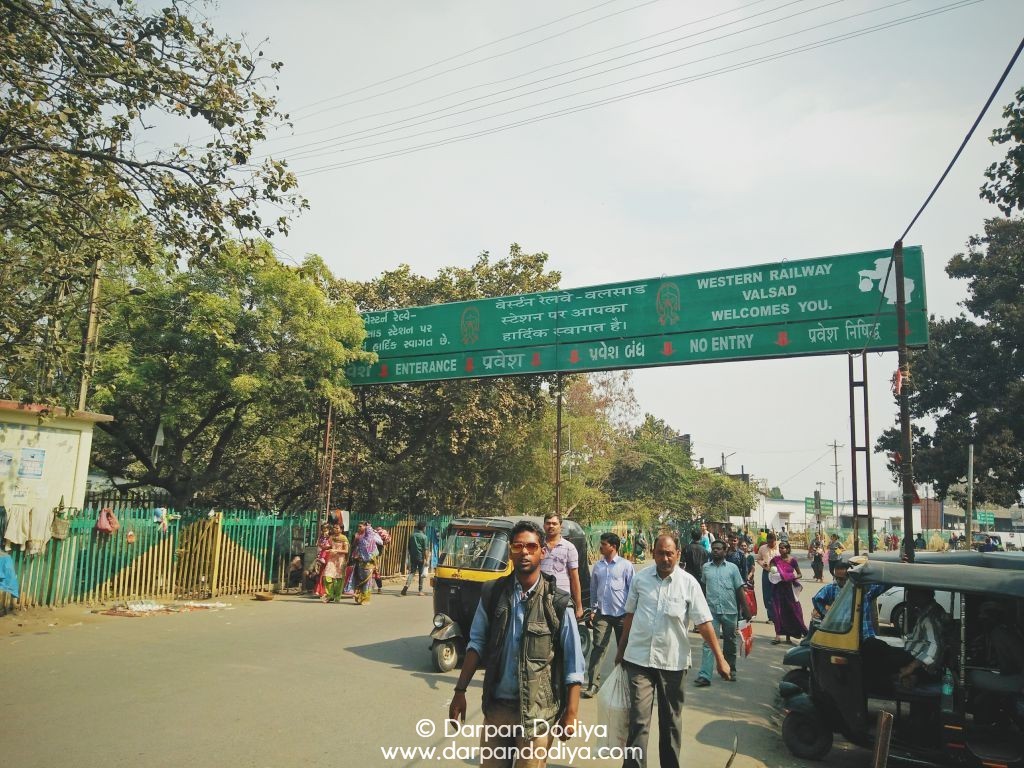 I'm no expert, though by looks of it, station building reflects Parsi polish.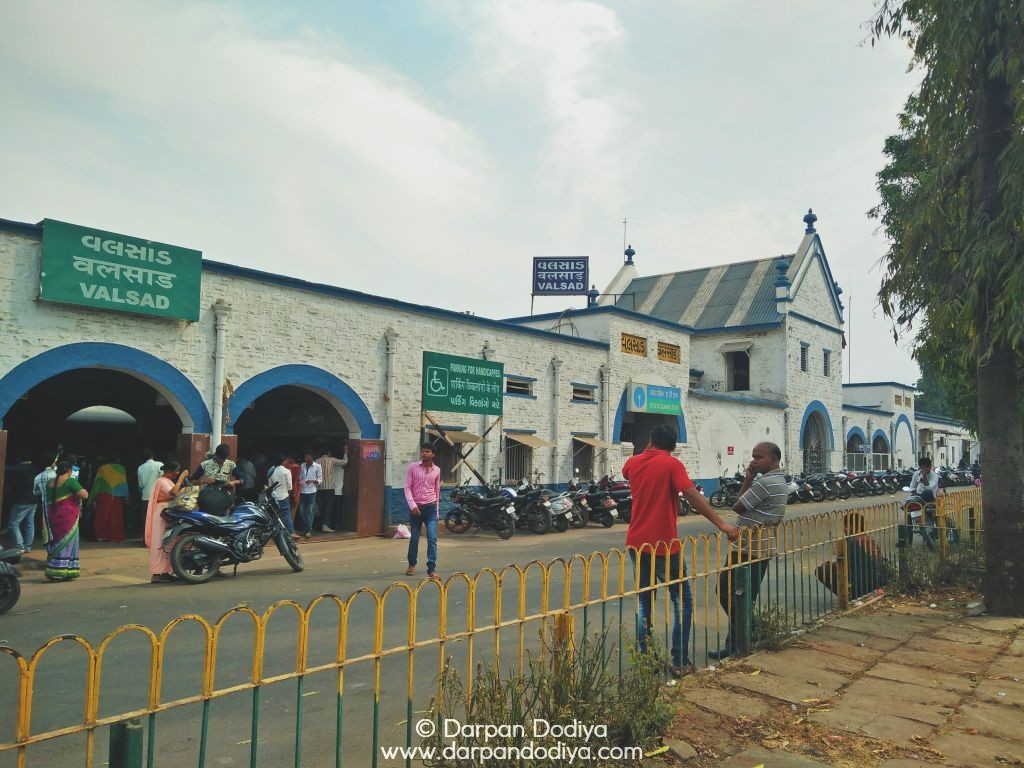 Station building has flat roof, around 15 feet of height. The front view.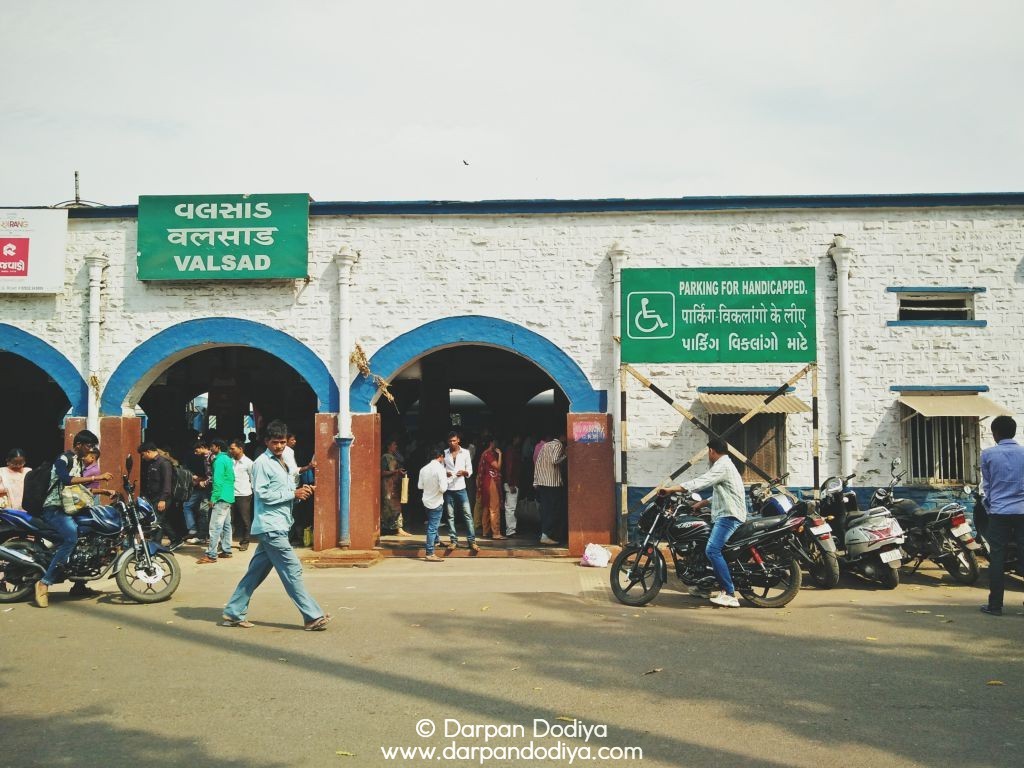 Never a once, I saw ticket counters at Valsad crowd free. Though, it's apparent as Valsad is the only major station (apart from Vapi) in Navsari – Valsad district.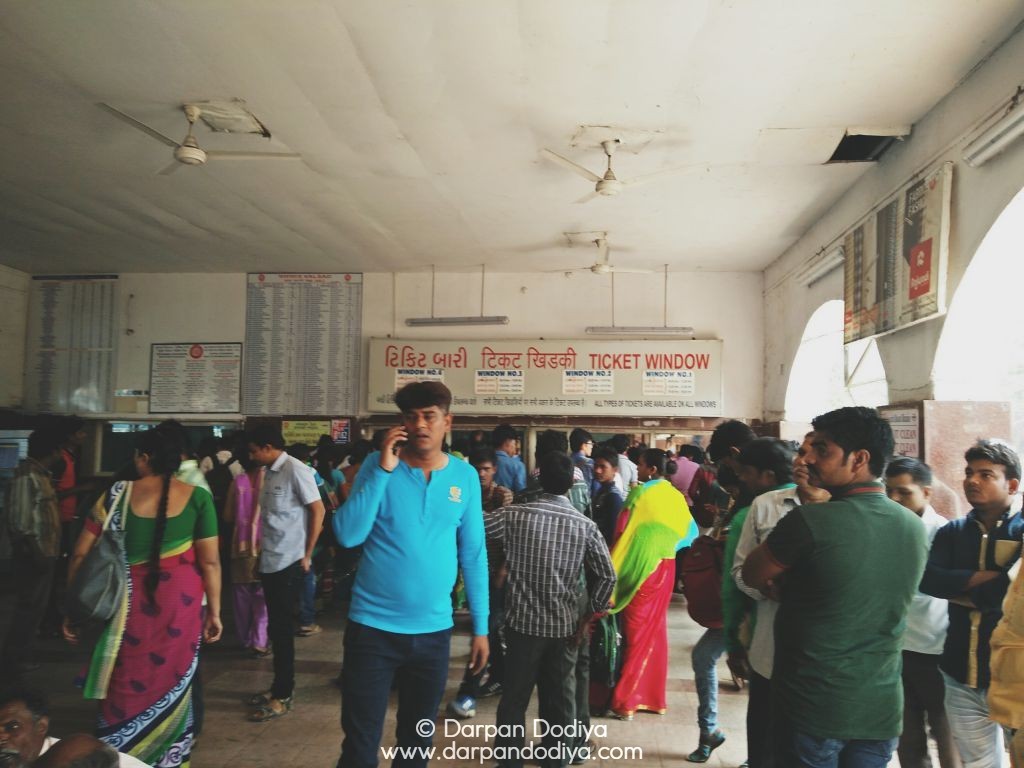 Wondering where to go after entering station, I saw this long empty lobby and started traversing. (Traverse! – Being Computer Engineer, these kind of Computer terms often pop up!)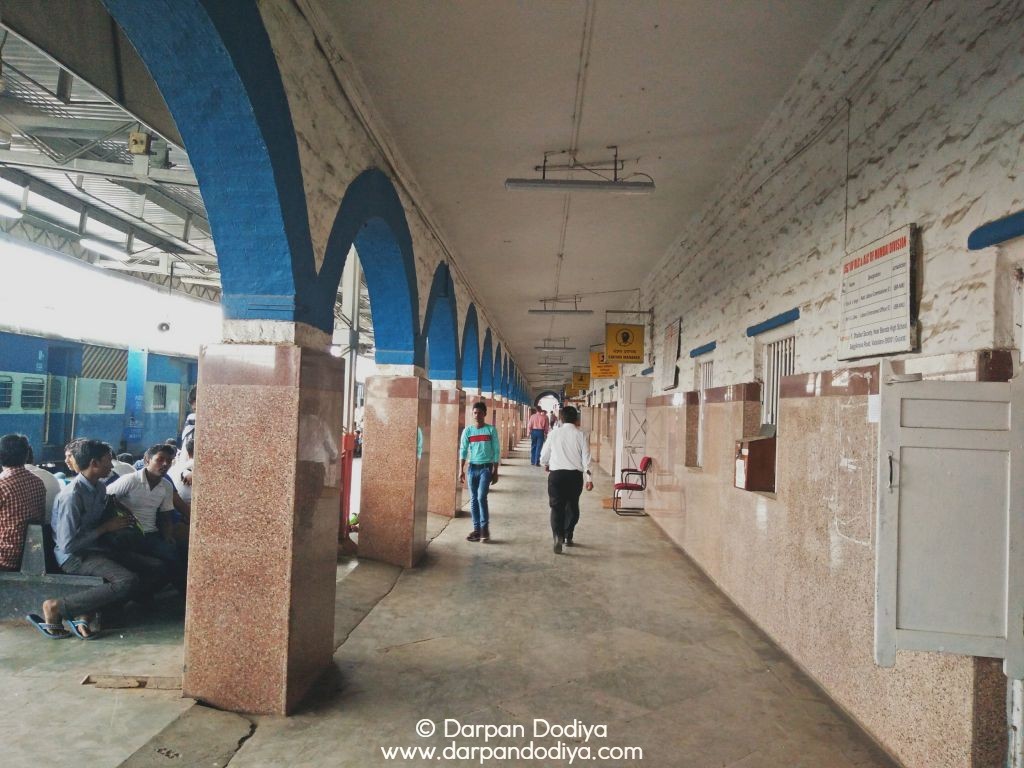 When I studied 11, 12th Science in Sett R. J. J. Valsad, I used to go to city crossing this over bridge. It connects railway colony to Abrama. The road is so narrow that rider needs to have ultimate balance to cross over.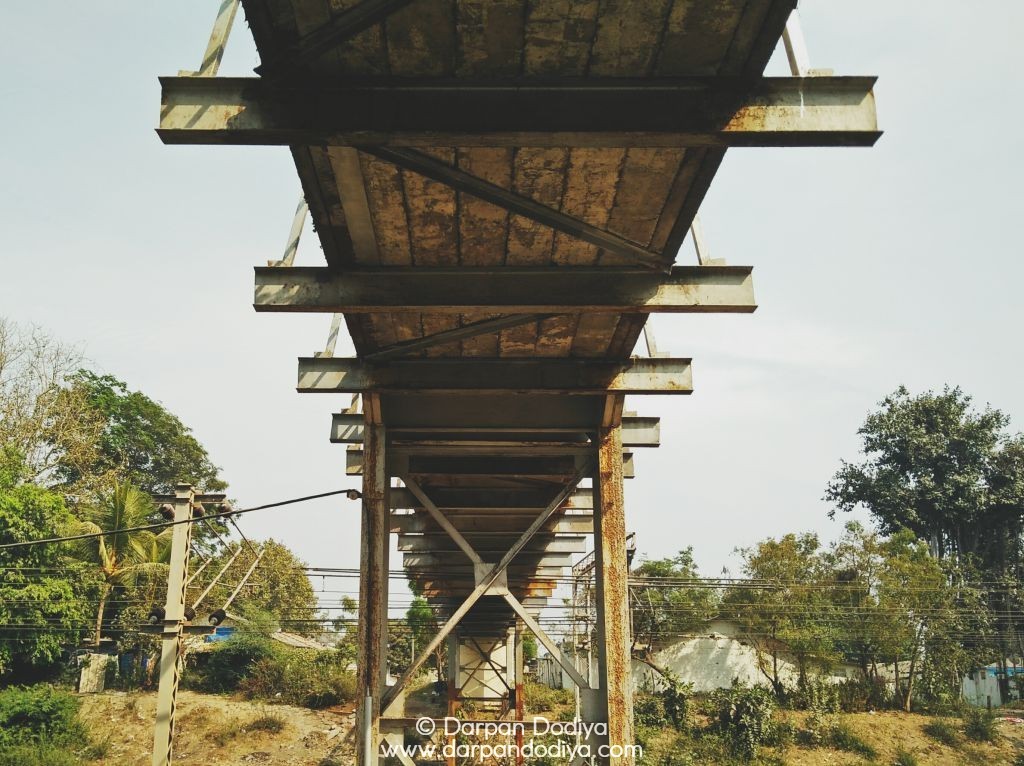 That being said, I reached at end (or start if you look from another perspective) of platform.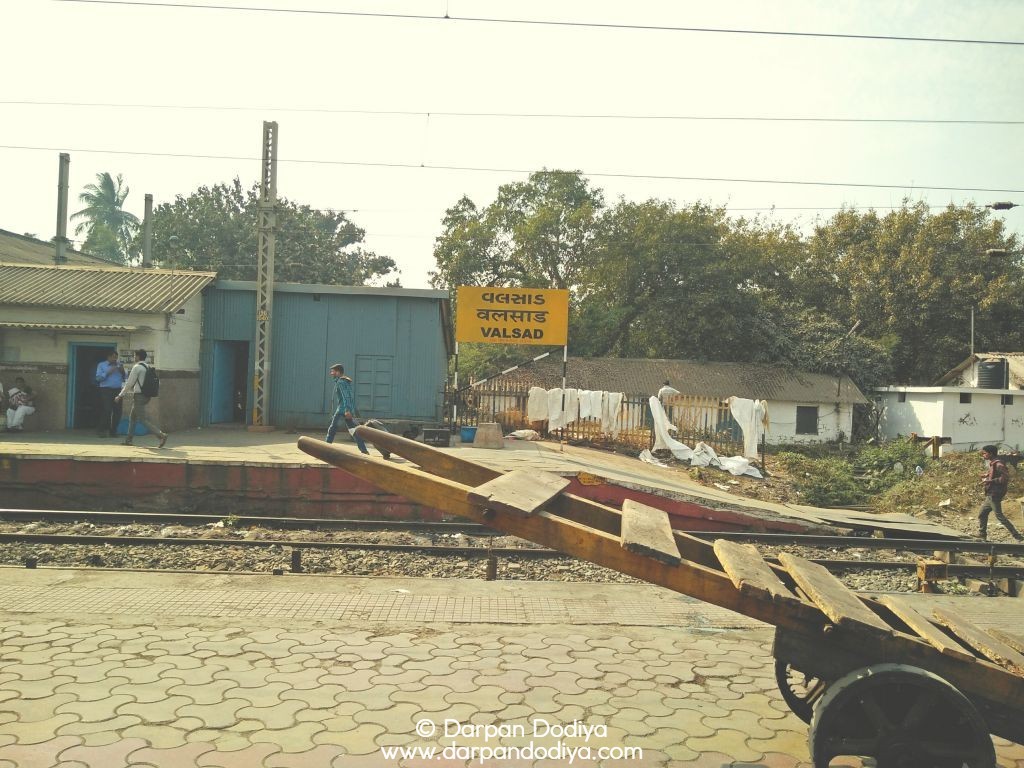 These are the heroes who keep railways accident free. Indian Railways is one of the biggest (or the biggest?) employer in the world with 14 lac employees.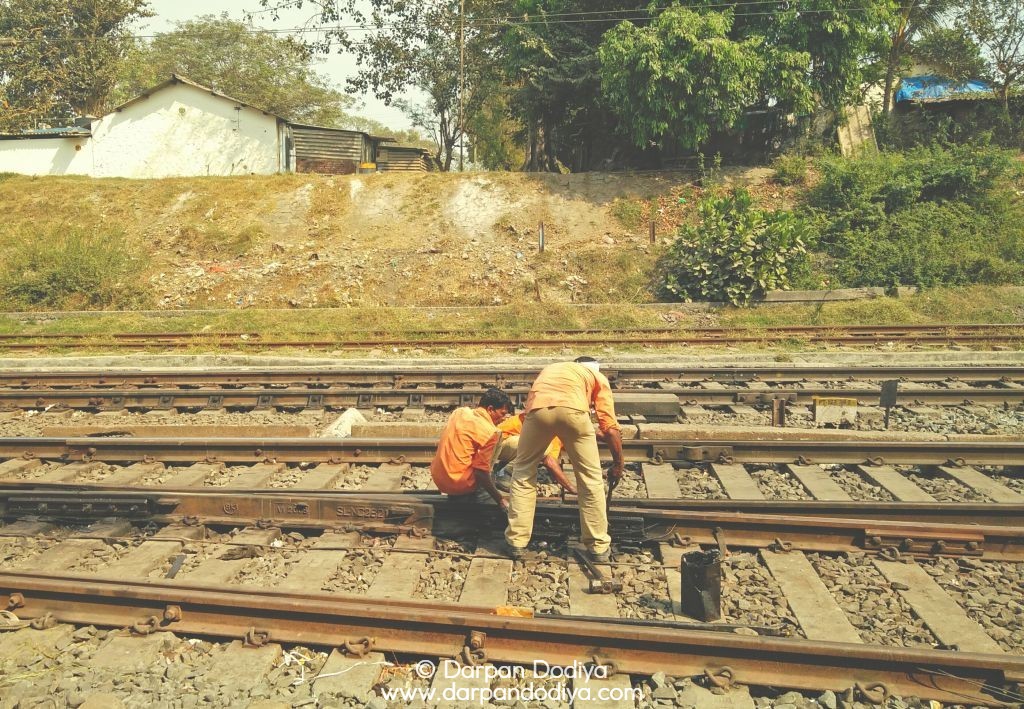 And here comes a train!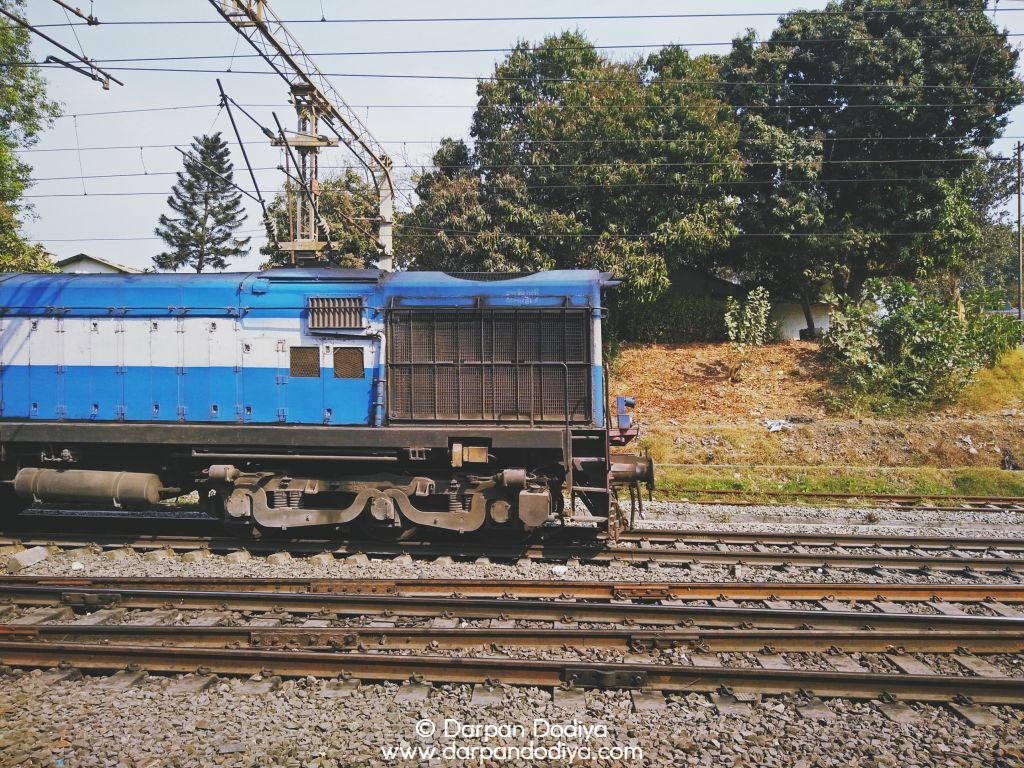 Sometimes I wonder, if britishers hadn't setup railway network in India, would we be ever able to lay such a large network on our own? Possibly not, Pakistan can be an example.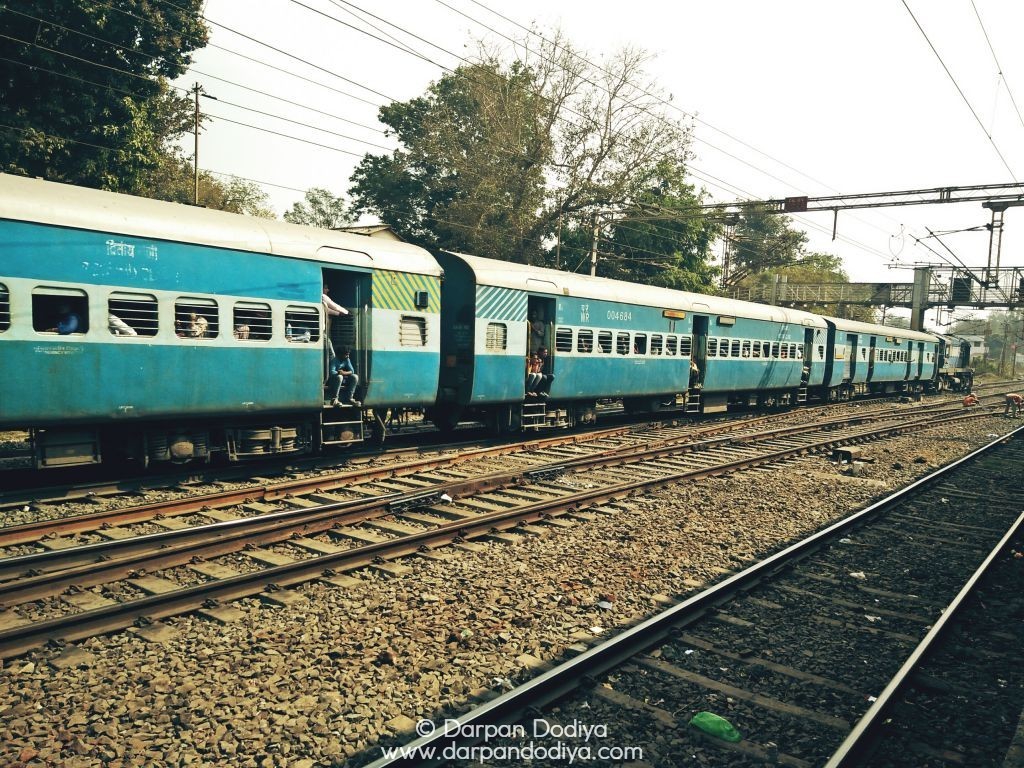 This post is incomplete. I'm sleeping! Will update soon!
[Woke up! Continuing the narration… :)]
For almost all of the commuters, railway platform is waiting lounge.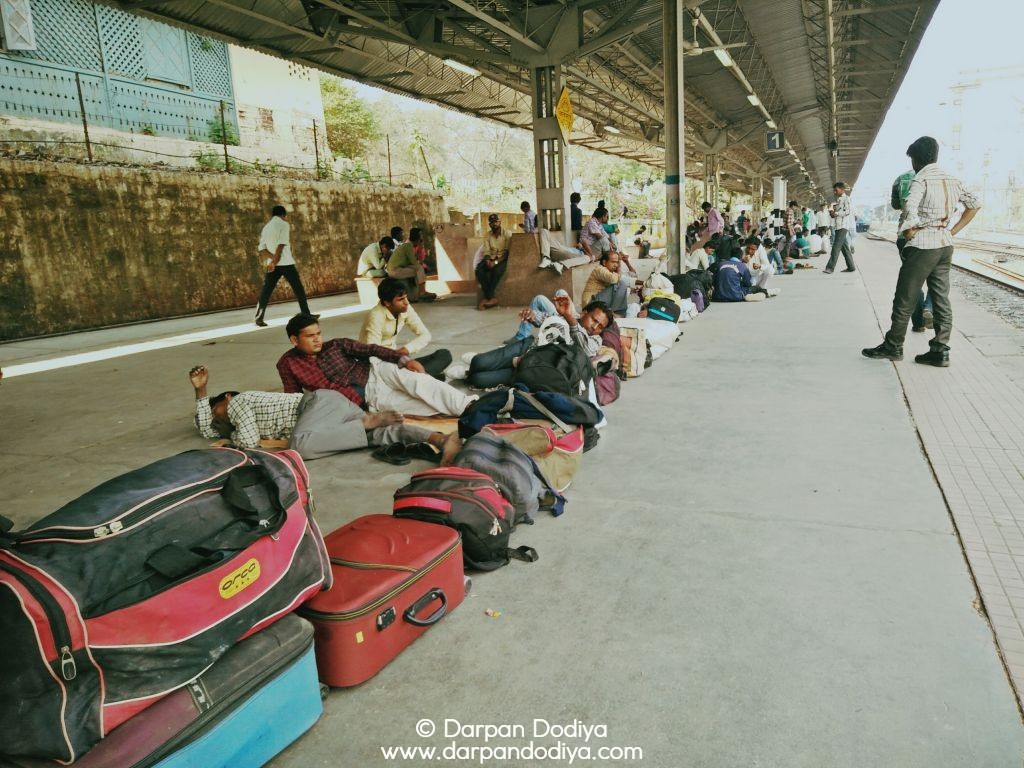 Train Kab Aayegi…#1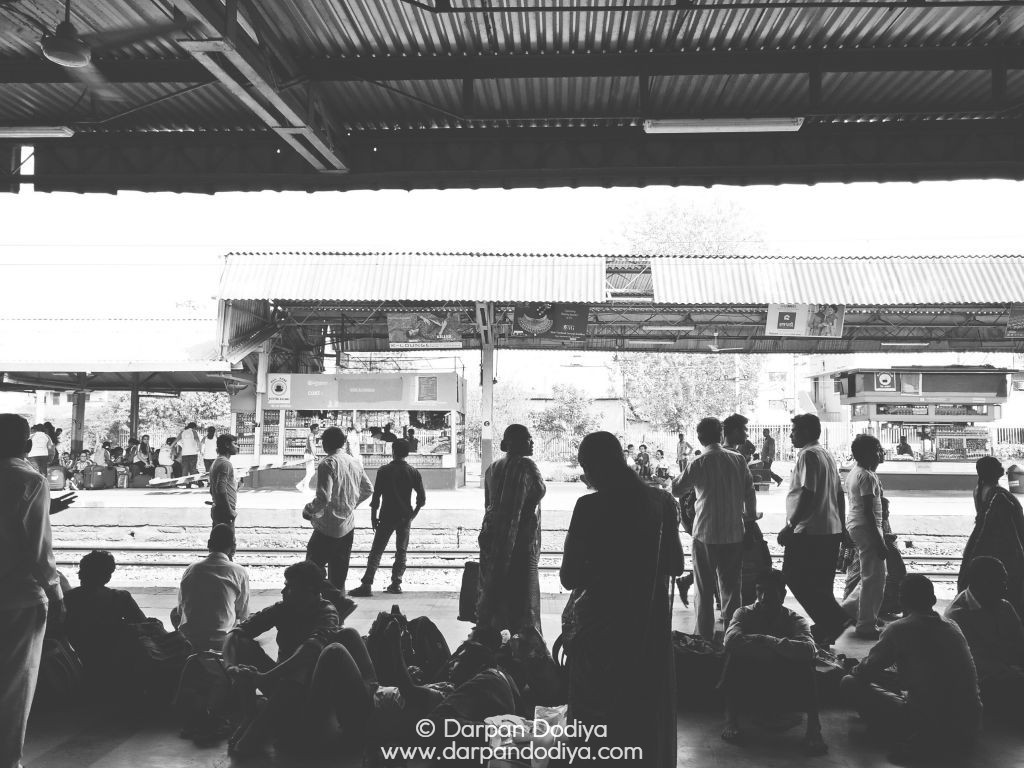 Train Kab Aayegi…#2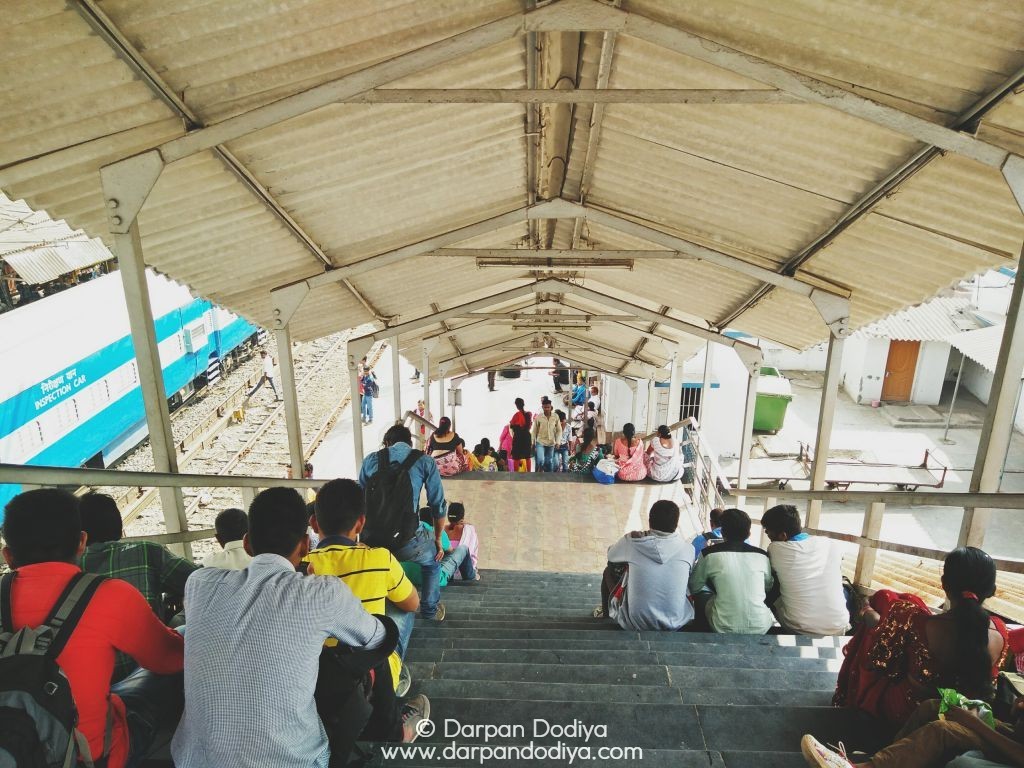 Train Kab Aayegi…#3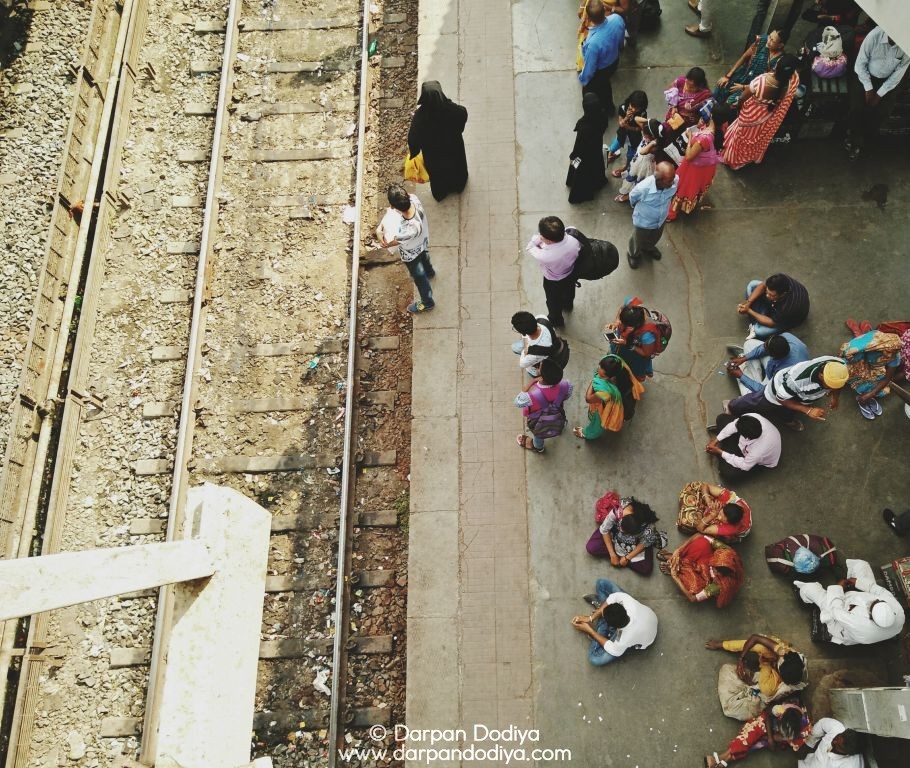 Hour hand is about to cross 3 PM. Telling me that I've spent half an hour at station.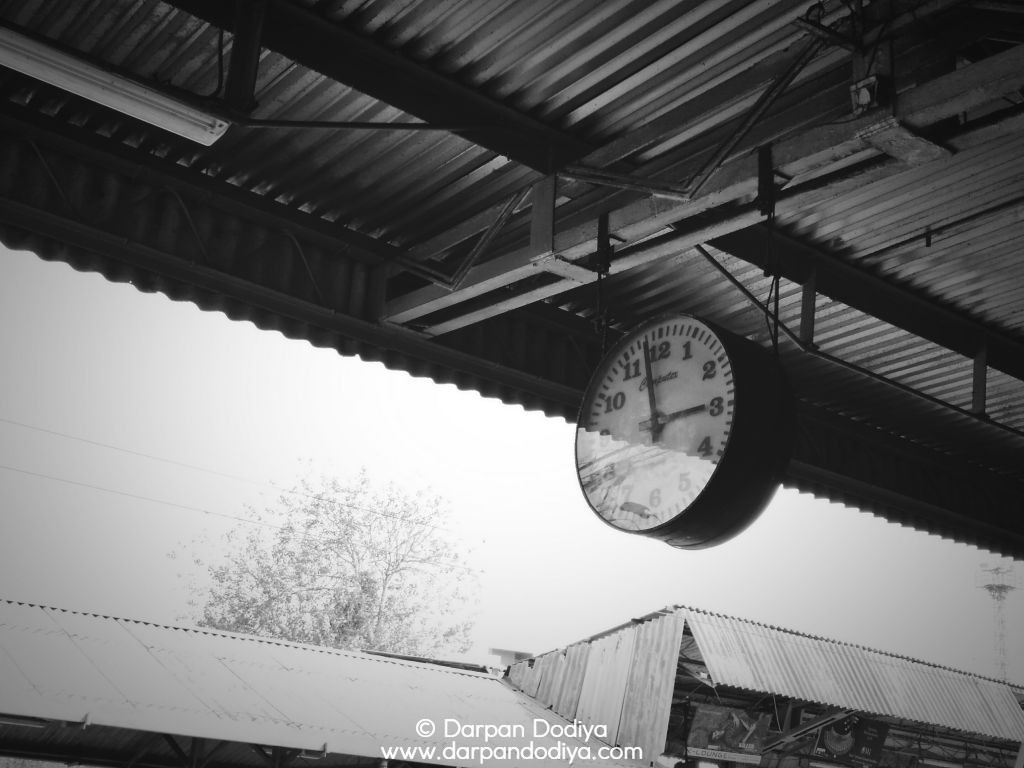 On FOB. Whenever I come across and railway foot overbridge, it reminds me of FOB at Dadar Station. FOB at Dadar, which connects western and central railway is the busiest and most crowded FOB I've seen till the date.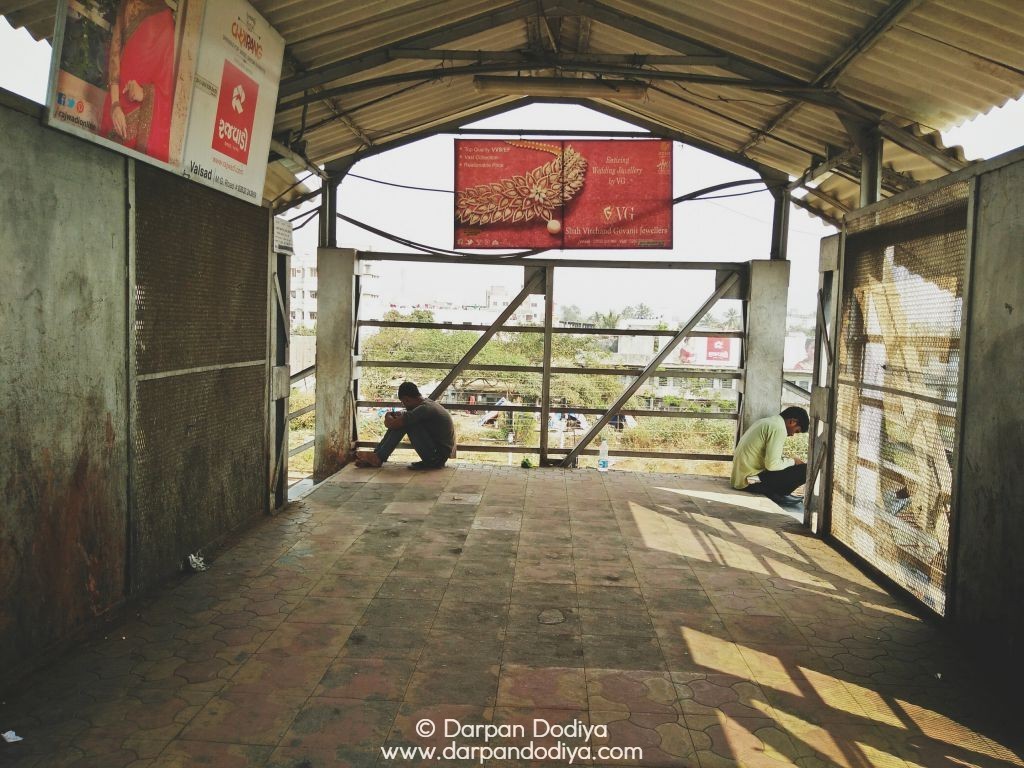 Valsad has 3 platforms. Platform 1 for trains going towards Ahmedabad, 2 for both direction, 3 for trains going towards Mumbai.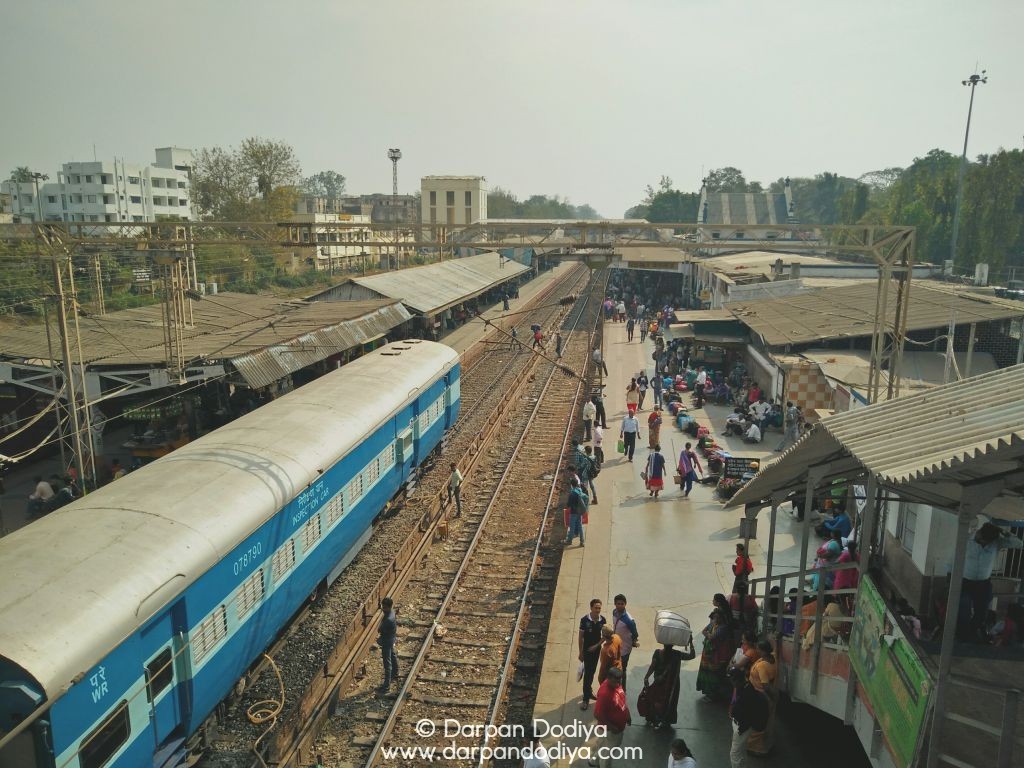 होशियार!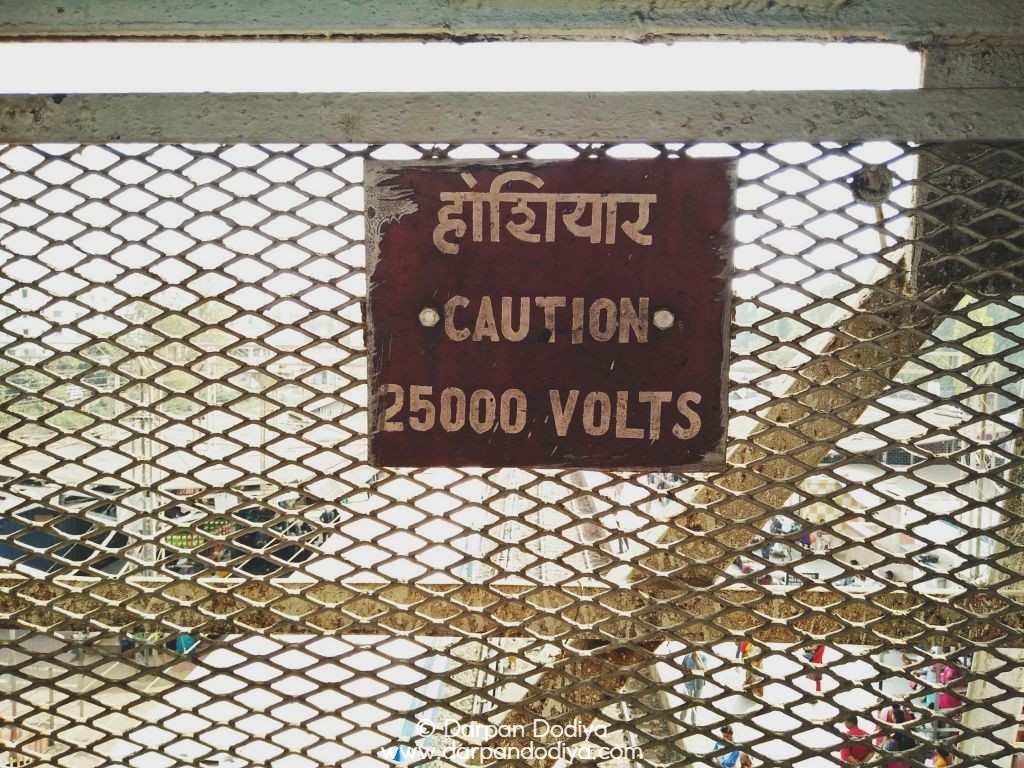 Most of buildings and equipments in Indian Railways are very old.
For instance, they use some kinda of command line tools for tickets.
Many stations crave for renovation.
.. .. ..
But Indian Railways is like Amazon. (Or take Reddit as instance) No matter how ugly or old or non sophisticated are the looks from outside, it works! It never fails!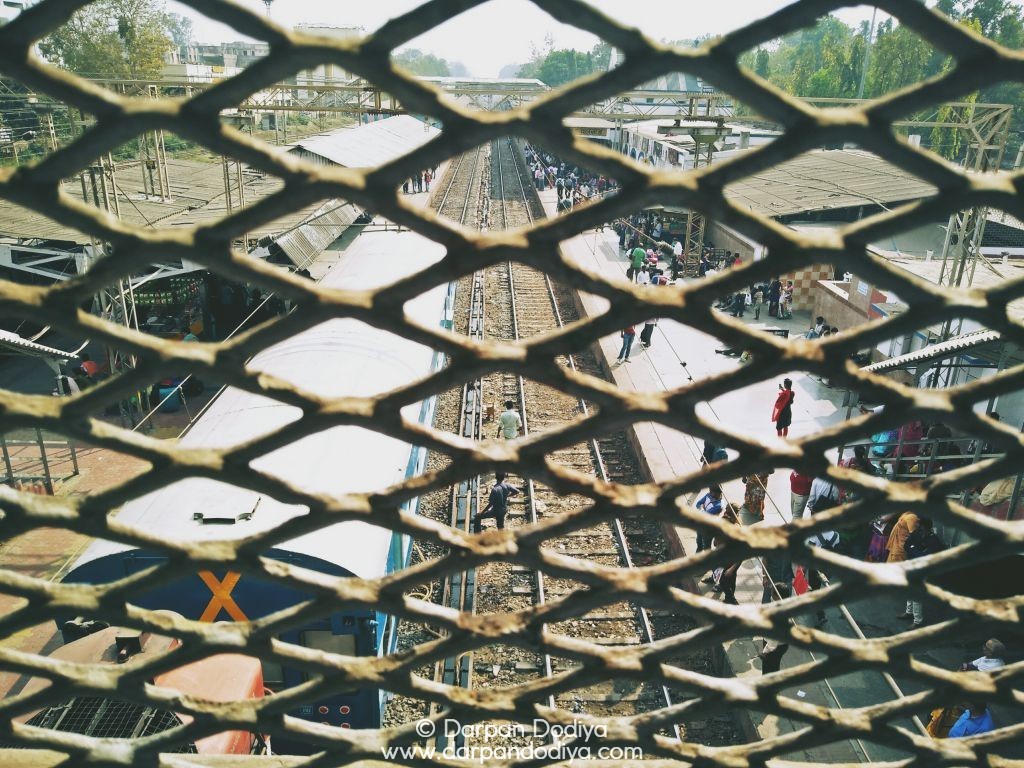 Memu trains are lifeline of daily workers. They're quick and they're cheap.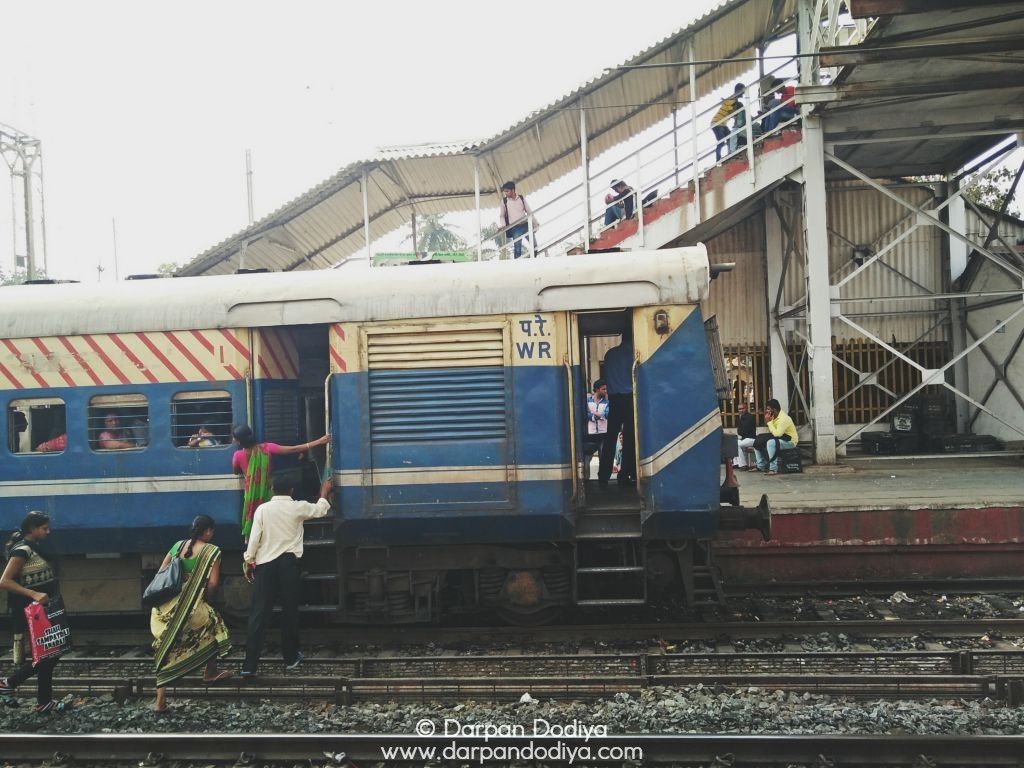 छोटी सी दुकान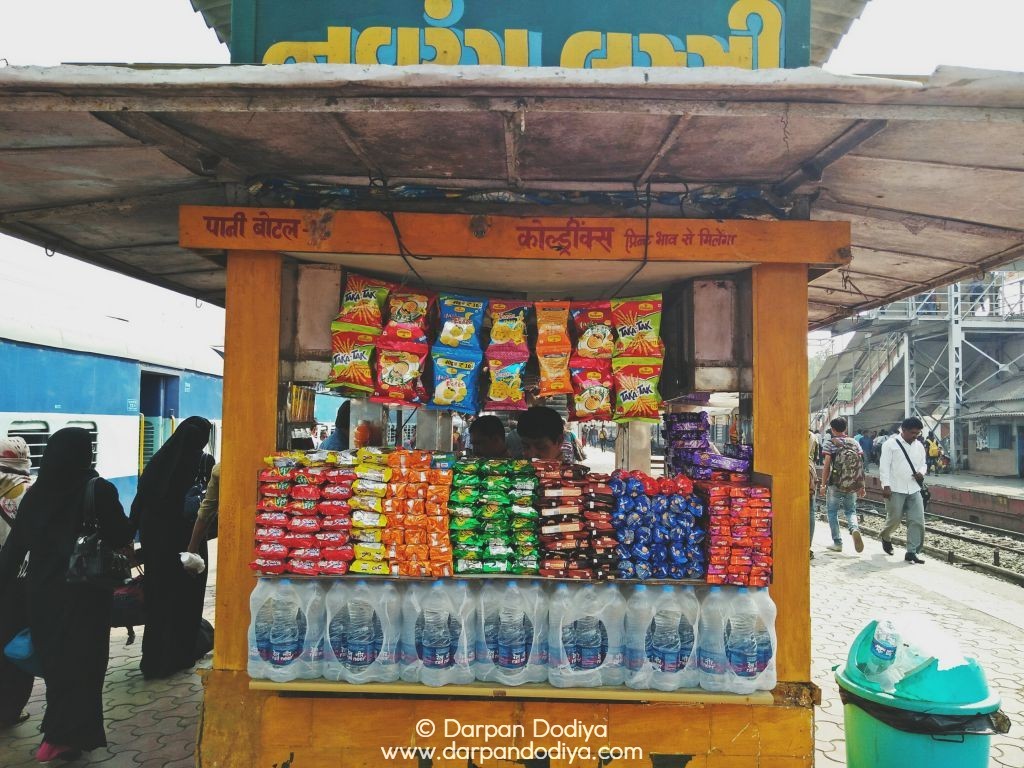 View of station from another extreme end of station. (North end)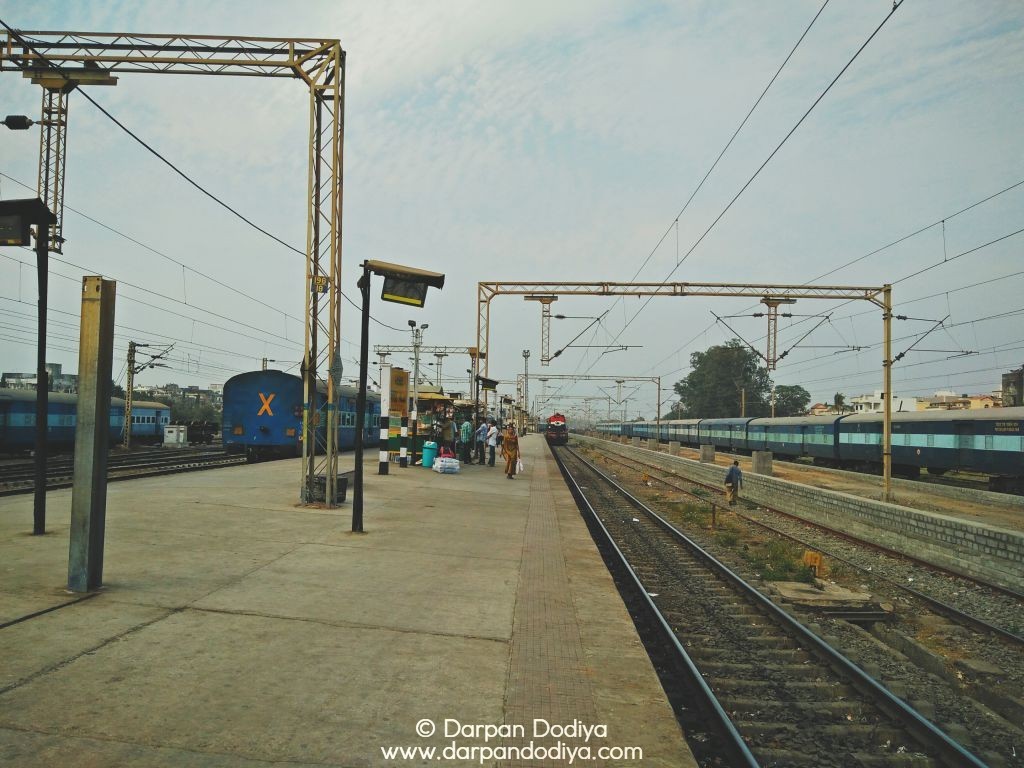 School kids (Atul Vidyalaya) gearing up for a tour. I miss those days of school tours!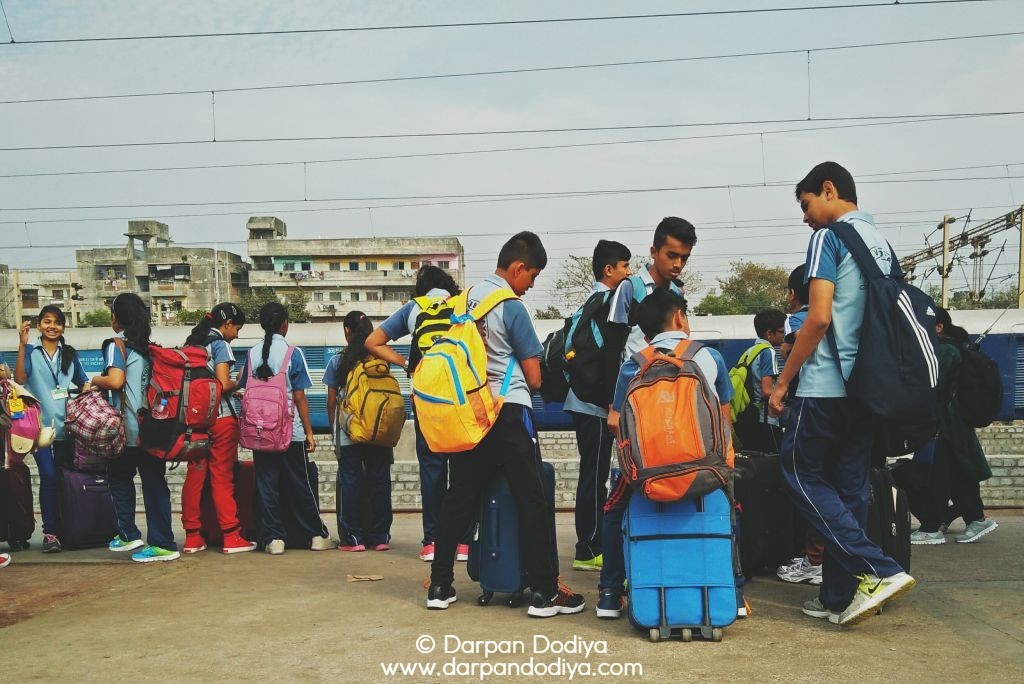 It was my time to sit back and wait for train..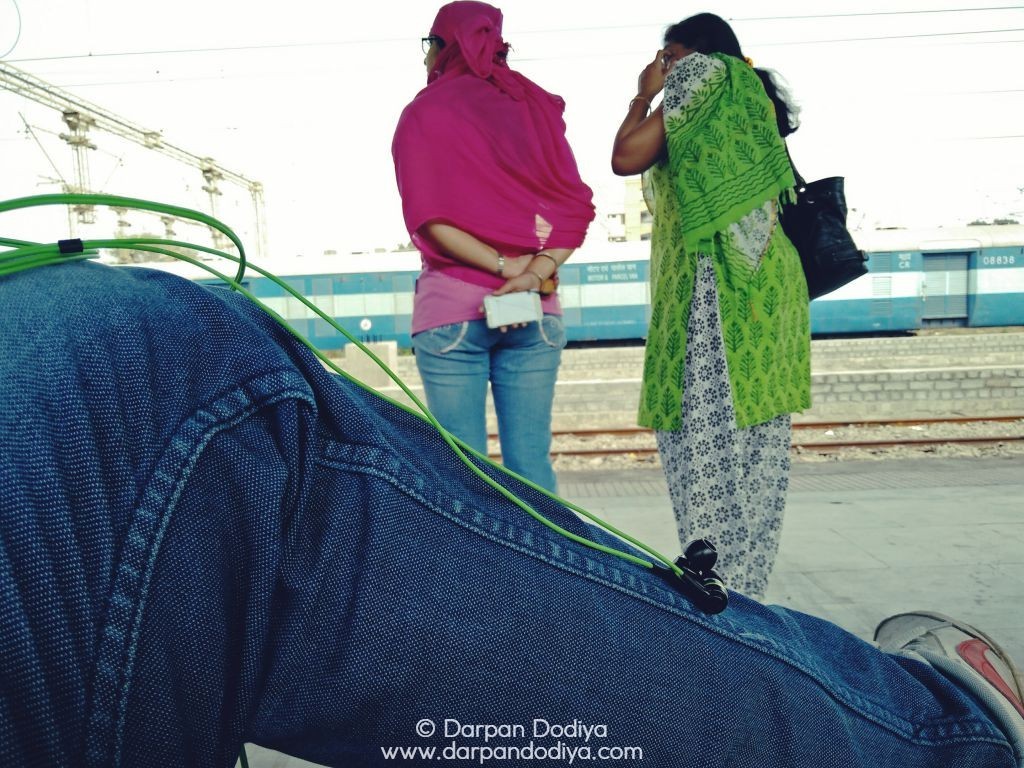 ..Aaand there comes my coach. Bbye!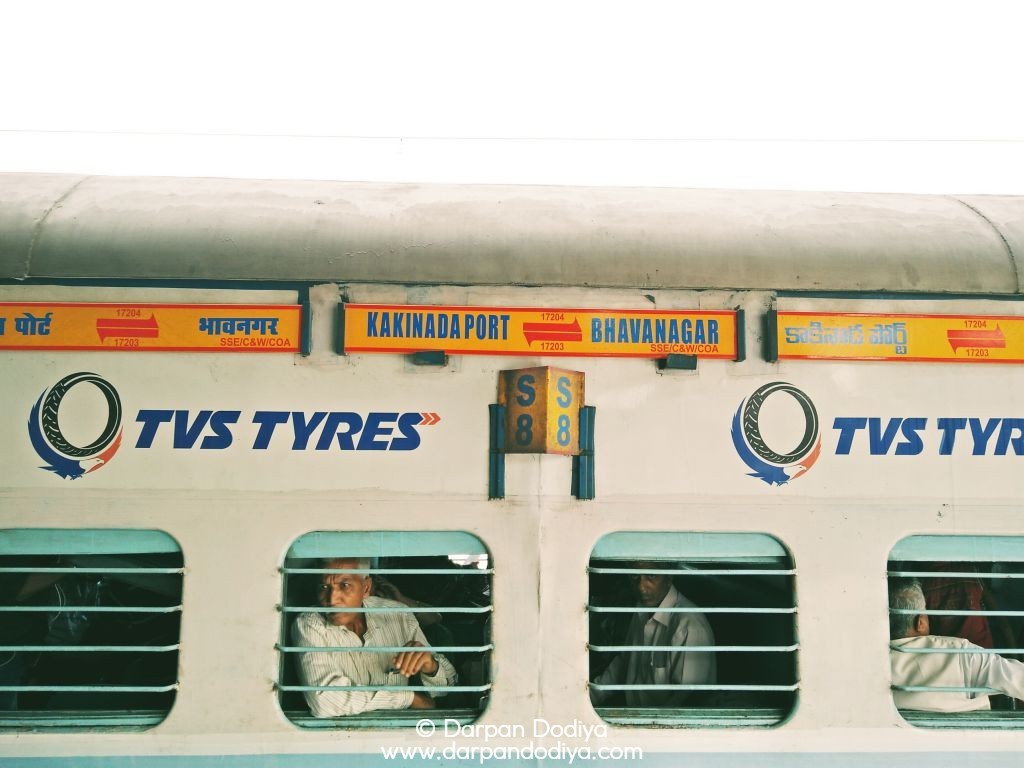 ---