I've been a fan of SoundMAGIC gadgets. Recently one of my SoundMAGIC headphones stopped working unexpectedly. As the headphones were in warranty, I tuned into Google to find authorised SoundMAGIC service centers in India.
Though I couldn't find much about service centers in India or SoundMAGIC's warranty policy for India. I stumbled across their Facebook page, messaged them explaining my case. They replied me with pan-India list of their service centers.
List of SoundMAGIC Service Centers in India
SoundMAGIC has service centers in,
Ahmedabad (Gujarat)
Bangalore (Karnataka)
Chennai (Tamilnadu)
Hyderabad (Andra Pradesh)
Kolkata (WB)
Lucknow (UP)
Mumbai (Maharashtra)
New Delhi (Delhi)
---
Ahmedabad
Acro Engineering Company
Contact No.: 079-40327028
Address: B3/8, Tarun Nagar Society, Part 3, Opp- Tejendra Prasad Bunglaow, Bhuyangdev Road, Memnager, Ahmedabad, Gujarat – 380052
---
Bangalore
Acro Engineering Company
Contact No.: 080-41247954
Address: MS Plaza, PID No. 77-21 , Old No. 566 2nd Floor 13 A Cross , 4th Main Road, Opp. Telephone Exchange, Sampangi Rama Nagar, Bengaluru, Karnataka – 560027
---
Chennai
Acro Engineering Company
Contact No.: 044-25531609
Address: No:90, G.N.T Road, Ponniamman Medu, Madhavaram, Chennai – 600110
---
Hyderabad
Acro Engineering Company
Contact No.: 040-66027006
Address: Plot No -34 Gr. Floor Dsp Society , Opp Muncipal Tennis Court Pender Ghastroad , Sindhi Colony , Near Sindhu Bhawan,Secundrabad,Andhra Pradesh – 500003
---
Kolkata
Acro Engineering Company
Contact No.: 033-40706032
Address: Building No. 15, 1st Floor, Bow Street, Near Bow Police Station Opp Khairu Place – 700012
---
Lucknow
Acro Engineering Company
Contact No.: 0522-4080900
Address: 11/3,Ground Floor,Kunti Villa,Dalibagh, Lucknow – 226001
---
Mumbai
Acro Engineering Company
Contact No.: 022-26850678
Address: Unit No. 1/C Ground floor, Laxmi Commercial Center, J.P. Nagar, Goregaon East, Mumbai, Maharashtra – 400063
---
New Delhi
Acro Engineering Company
Contact No.: 011 26659635
Address: Khasra No. 522/1, Village Jonapur, New Delhi – 110030
SMC International
Contact No.: 011 26293001
Address: B-10 & B-11, Meghdoot Building, 94, Nehru Place, New Delhi – 110019
---
How to avail warranty in India?
Contact your nearest service center.
Depending on the service center, you can either go there personally or courier your defective headphones.
Again, depending on availability, you will get them replaced/repaired.
Warranty Information
As per SoundMAGIC's official website,
If you purchase a SoundMAGIC product from an unauthorized dealer or if the original factory serial number has been removed, defaced or altered, your SoundMAGIC warranty will not be valid.
Warranty Policy
SoundMAGIC warrants to the original retail purchaser that the product shall be free from defects in materials or workmanship in its external shell or in its internal components for a period of one (1) years, from the date of purchase, if it is properly used and maintained.
So, 1 year warranty.
If this product proves defective in either material or workmanship, SoundMAGIC, at its option, will
(a) repair the product, or
(b) replace the product, at no charge for parts or labor.
If the product model is no longer available and cannot be repaired effectively or replaced with an same/higher model, SoundMAGIC at its sole option may replace the unit with a current model of equal or greater value.
---
Contact SoundMAGIC India
AFAIK, SoundMAGIC doesn't have any official call line or any other communication channel for India. You may try firing email at points listed here: http://soundmagicaudio.tumblr.com/contactus
The best way to reach them is via their Facebook page: https://www.facebook.com/soundmagicheadphones
They reply within an hour.
---
Music is an escape!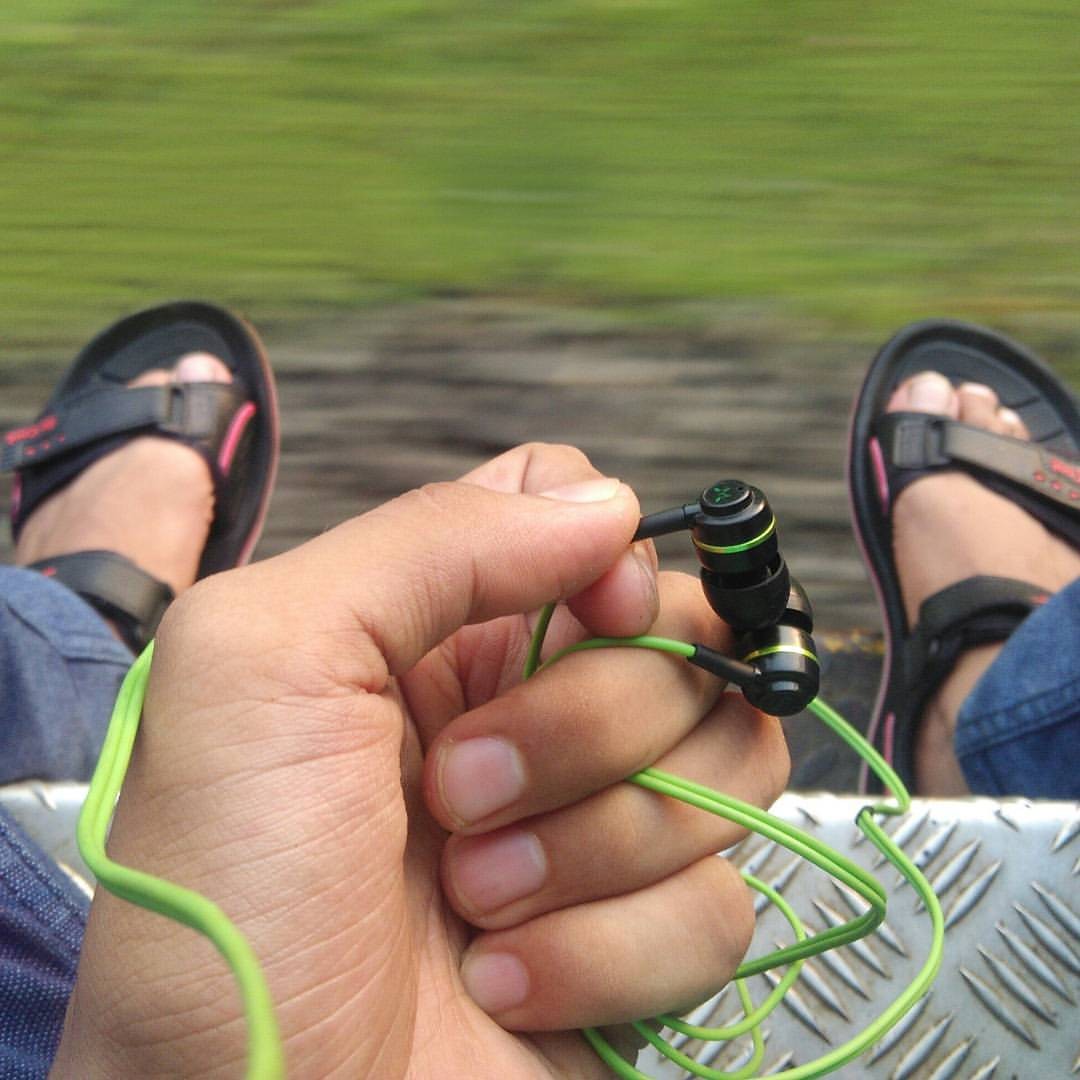 SoundMAGIC ES18 🙂