Helloos!
So, 1000 visits a day!
Alright, so this month, June 2016 saw a spike in traffic. Since last couple of weeks, total views per day are in 4 digit.
I'm proud of this milestone. I'm humbled by how this site has helped to fellow travellers to discover new places. Since the beginning of this website, I have always given quality, helpful and no-bullshit content as foremost priority.
I remember a quote from August 2014, when I published first article,
"You don't have to be great to start. But you have to start to be great."
Slowly and steadily, it's going good.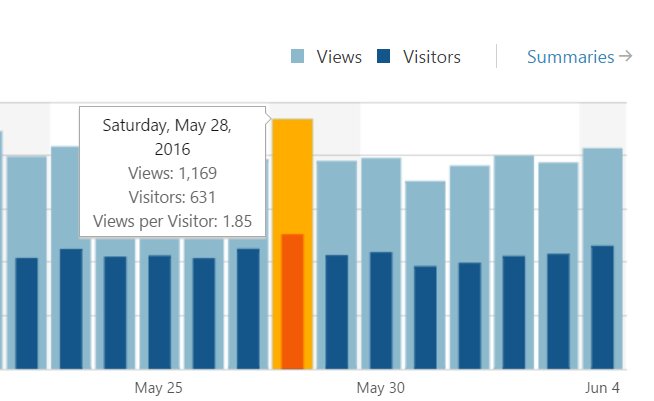 I'm excited to reach this milestone. As I celebrate this moment, I assure to keep this up and up.
But now, it's time to get back to work — I've a long way left to go.
As you're reading this line, you're too contributing one 'view' to statistics. Thanks! Wish to see you on this site again!