Publishing photos of one more totally unknown place of the Dangs.
Kadam Dungar (also known as Kalamdungar & Kadamdungar) is a hill located ~20km from Waghai town on Ahwa – Waghai road. The hill is important religious place for the native tribals, known as Adivasis.
The hill has an altitude of more than 800 meters, marking it as one of the highest points of Dang region. Locals say that when the weather is clear and there's high visibility (which is rare), one can see both Ahwa and Waghai towns from the hilltop.
When I visited the place, I had a chat with a local about history and religious importance of the place. I had noted it somewhere on phone but seem to have lost track of it. Quoting some tidbits found from Dhaval Pandya's Blog:
"As per their religious belief, the small caves, situated on the large plateau atop the hill, are believed to host seven 'maavlis' (a vernacular term for 'mother goddess') including Tandalasavar, Kamjasavar, Dudhasavar, Ghunghasavar, Fulasavar, Vaghasavar and Makhwalasavar.
A large mela, organized every year from the eve of New Year to Bhai Bij, attracts a host of tribal population. They revere the seven 'maavlis' and dance on the tunes of 'paavri' through the night."
The villager I met also praised the annual fair that is held on New Year. These kind of events interest me a lot and I'll look forward to attend it this year.
Ps. This place can be an awesome destination for trekking in the monsoon.
Ps2. This place can be an awesome destination for photography as well!
---
Posting down photos of my short trip to the Kalam Dungar. Photos are taken by Kunj Dodiya and me in November 2016:
A few kms after Waghai town. Villagers carrying cropped rice.
Kalam Dungar from distance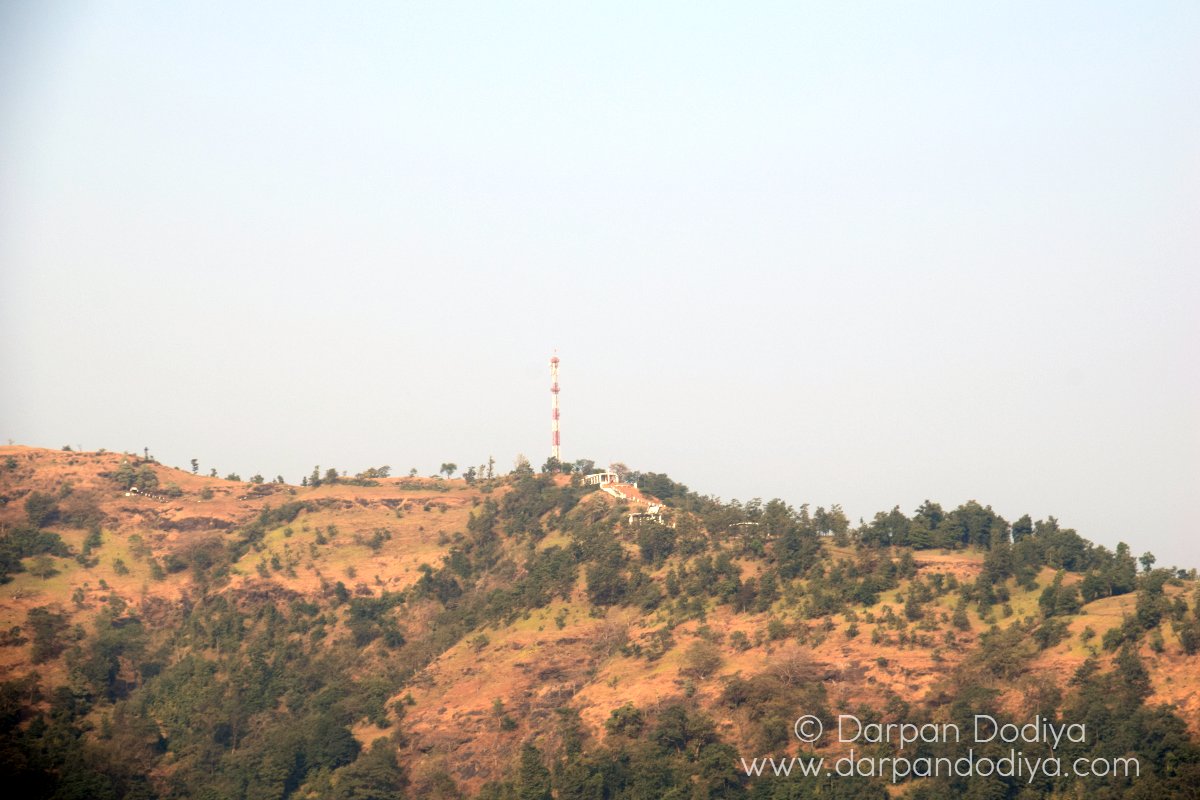 Sign board on the Waghai – Ahwa road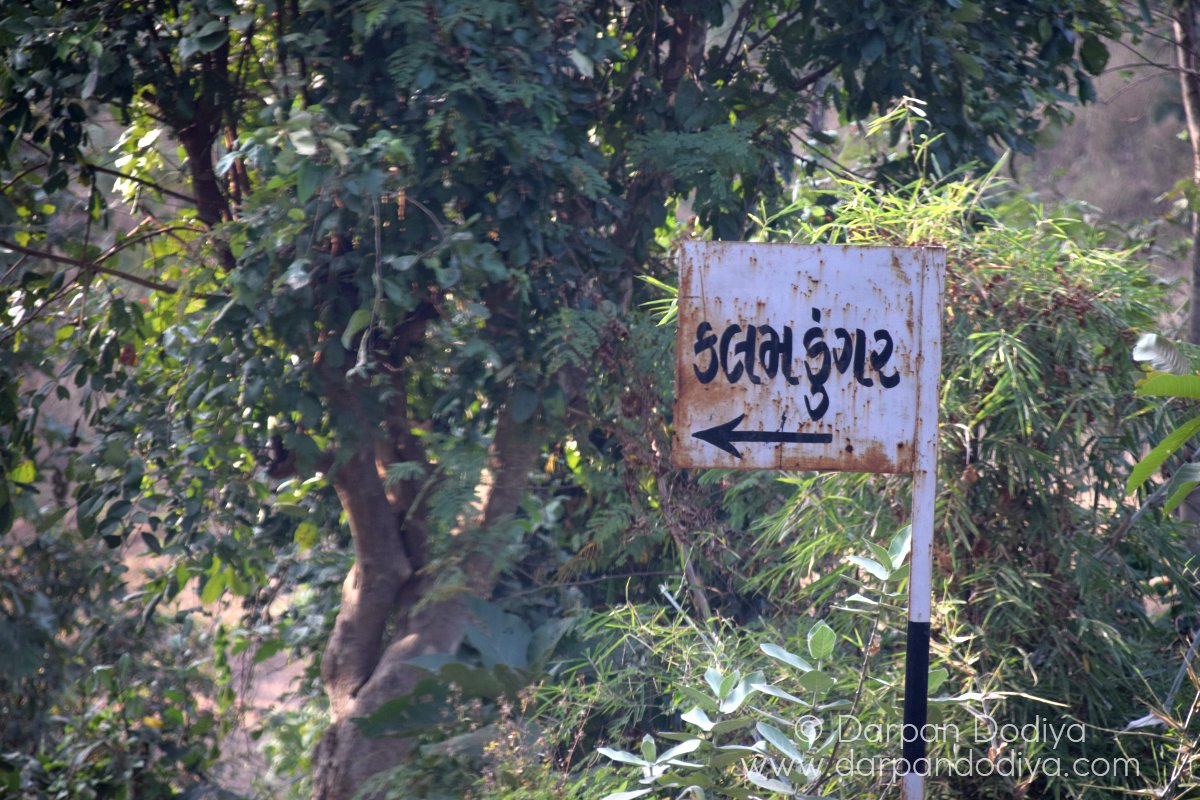 Simple road to happiness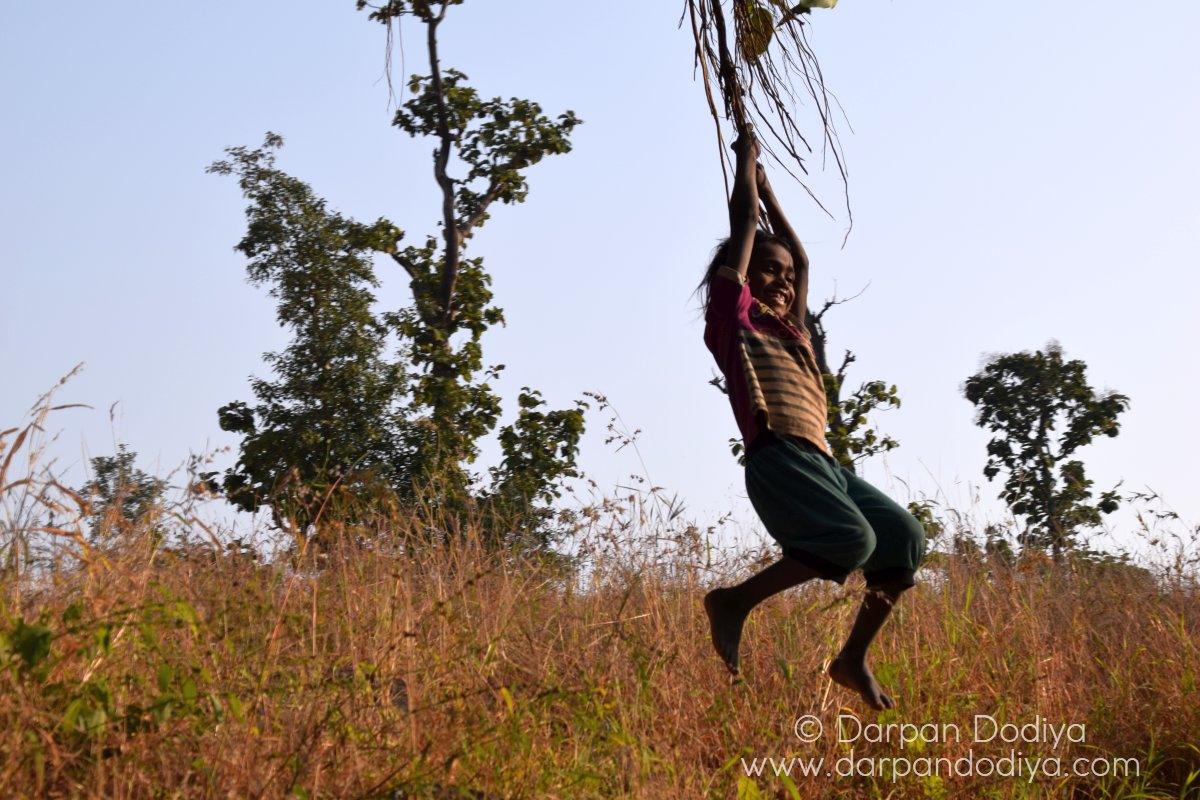 Road all the way to top is well built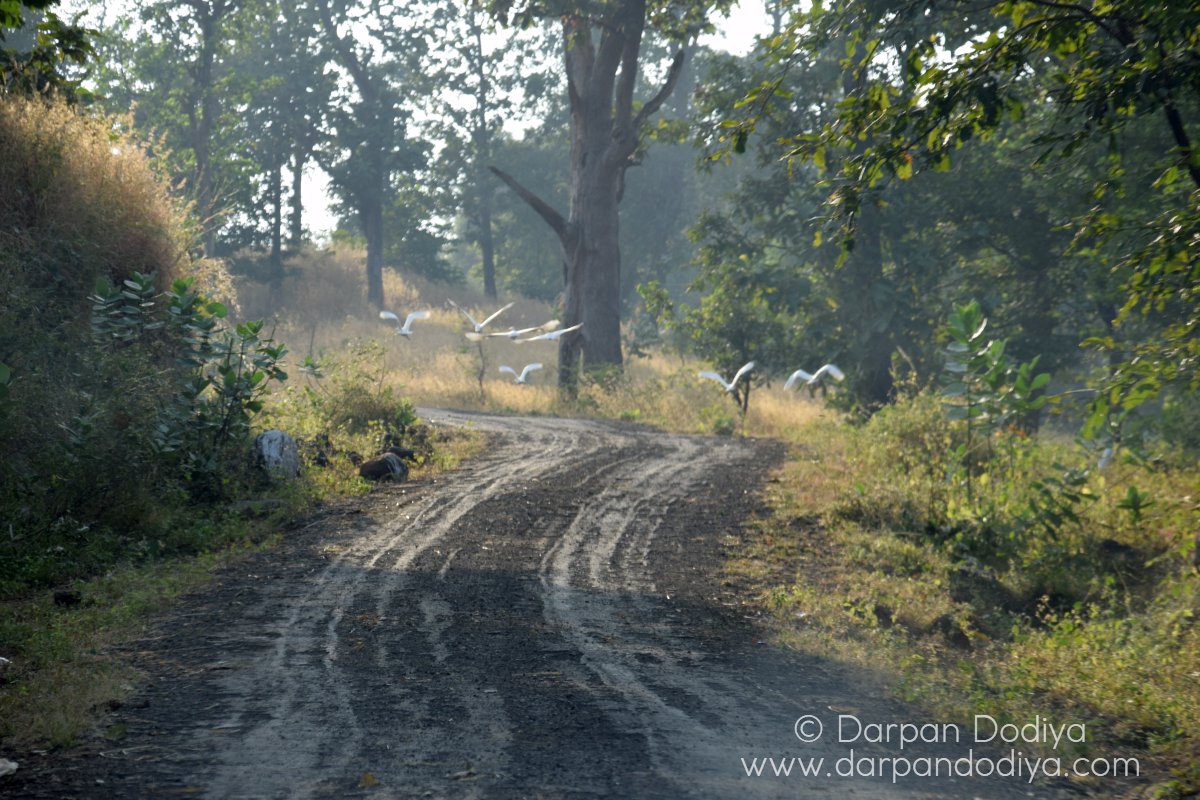 BSNL tower on the top. The network covers a lot of villages nearby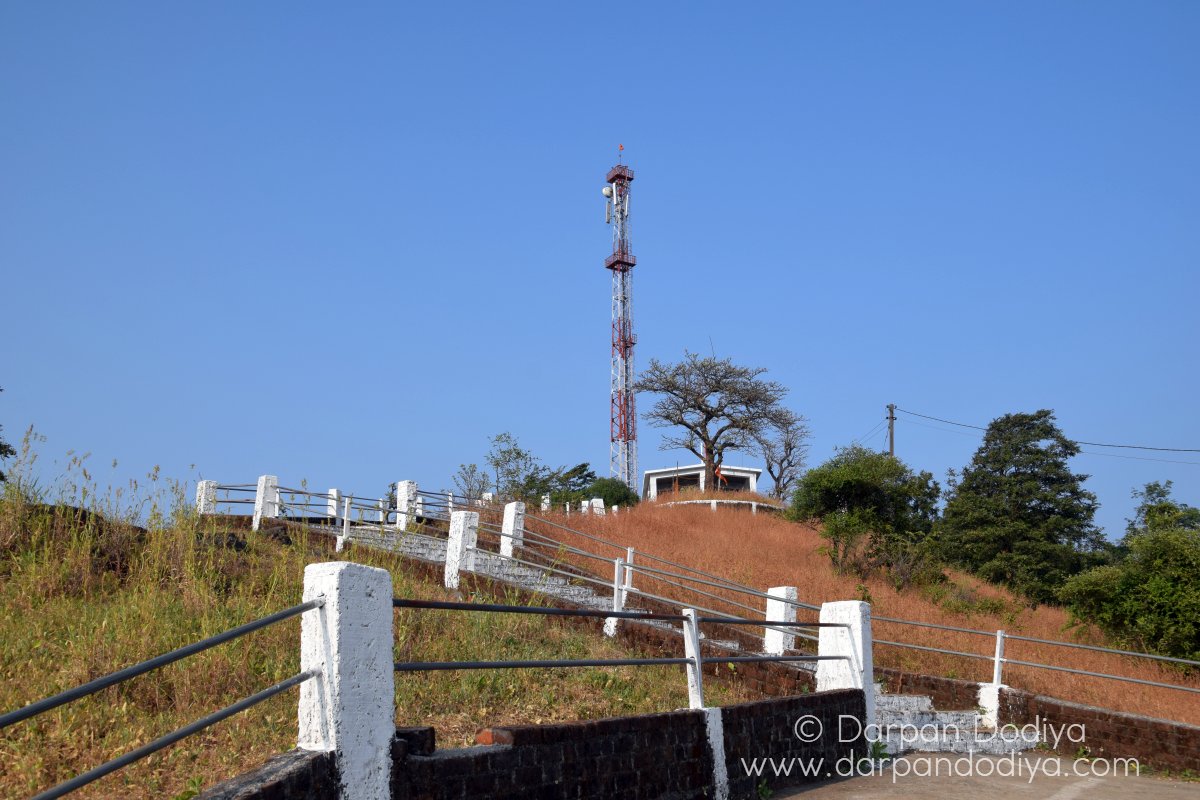 A lone tree and hills in the background. The visibility was poor.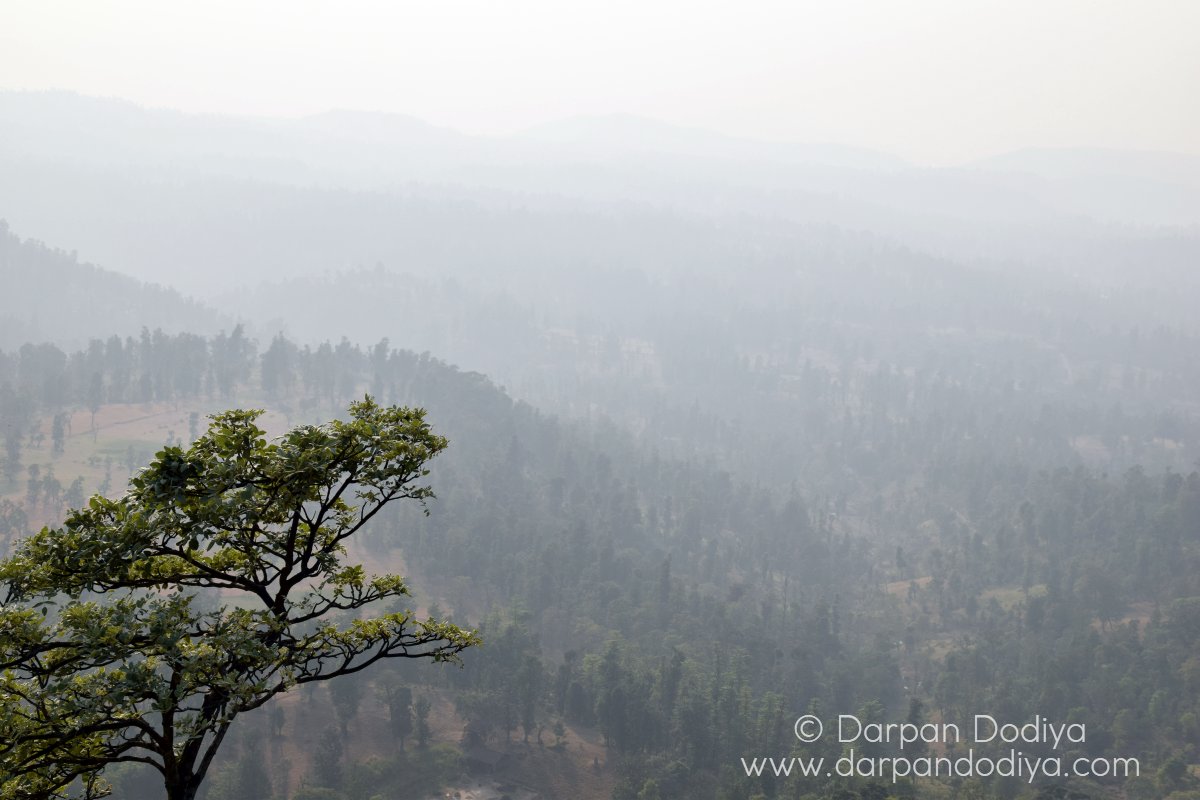 Taking dose of Sun rays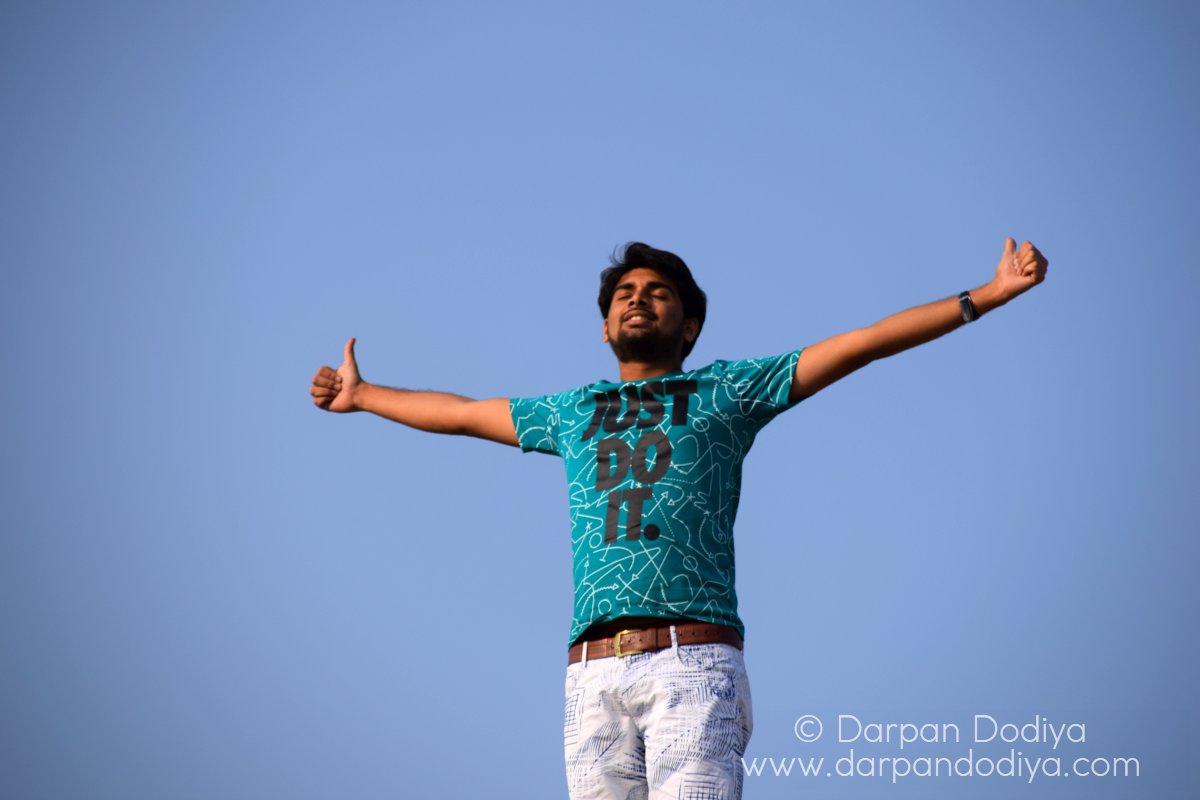 Temple at the top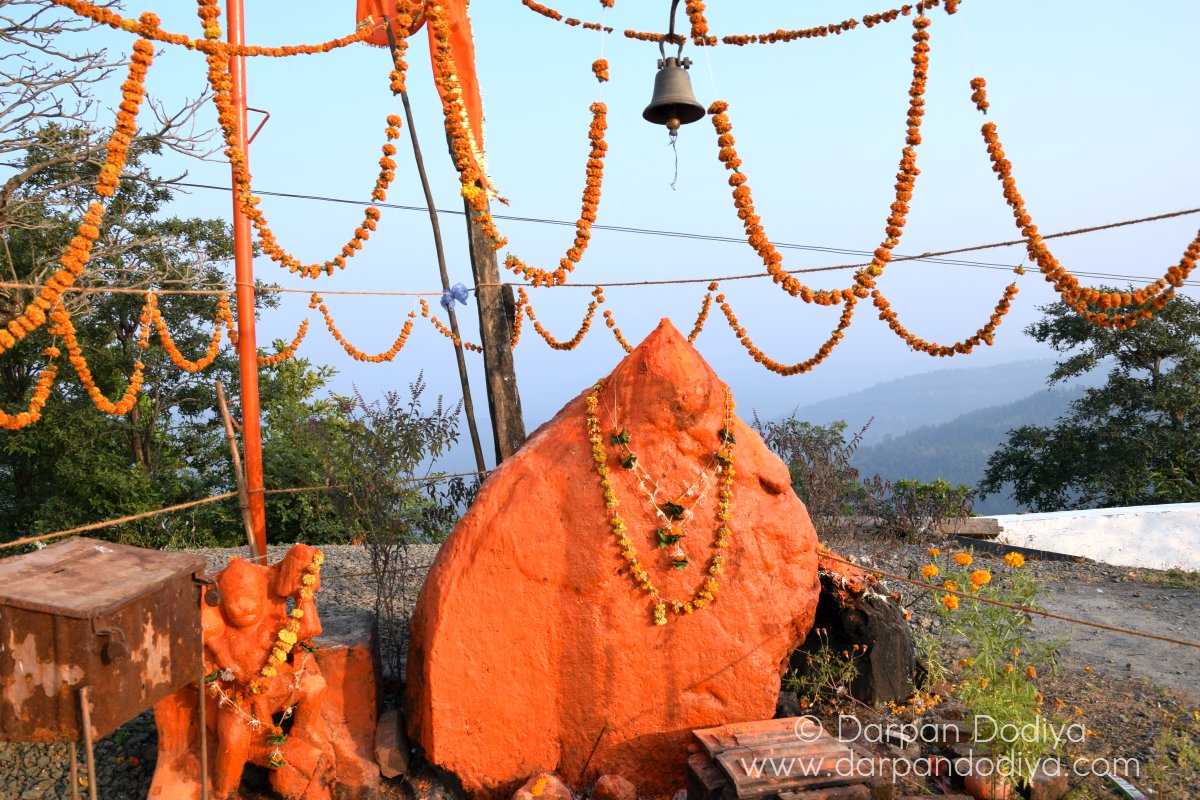 Having a fun chat with a local there. He was surprised to see us.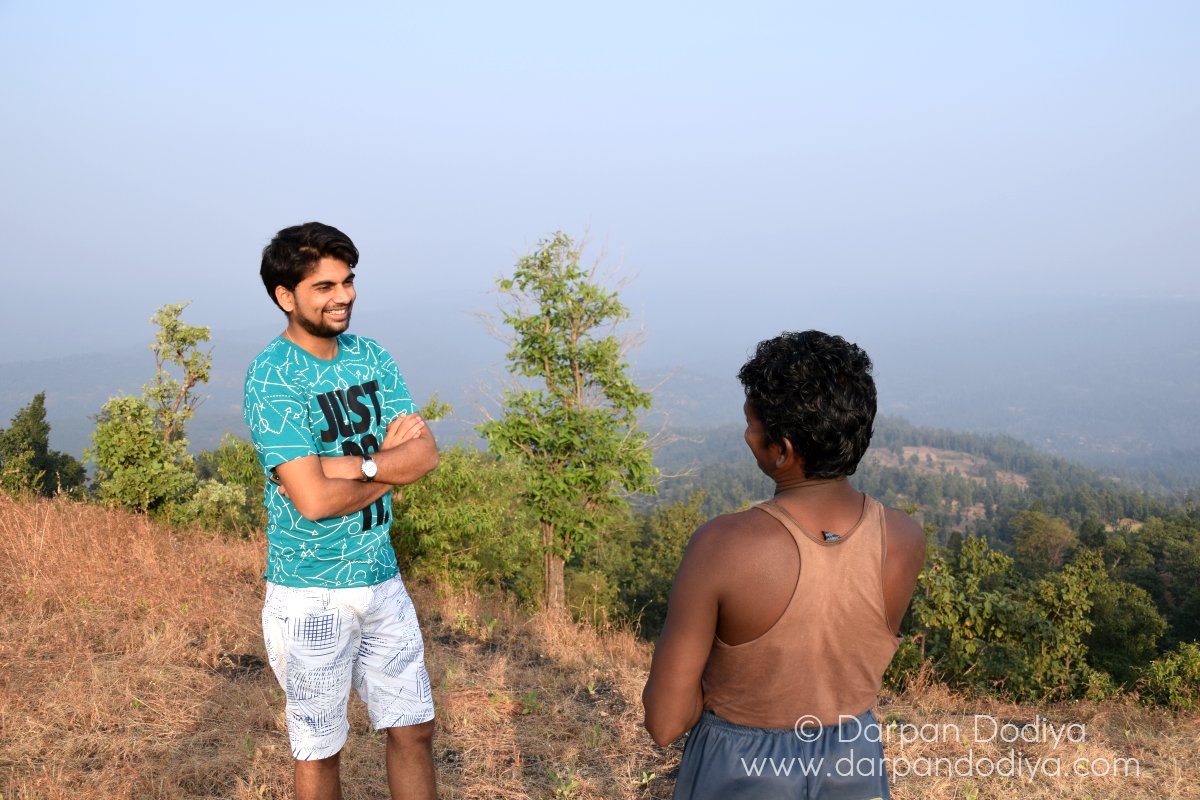 Attempting some silhouette photography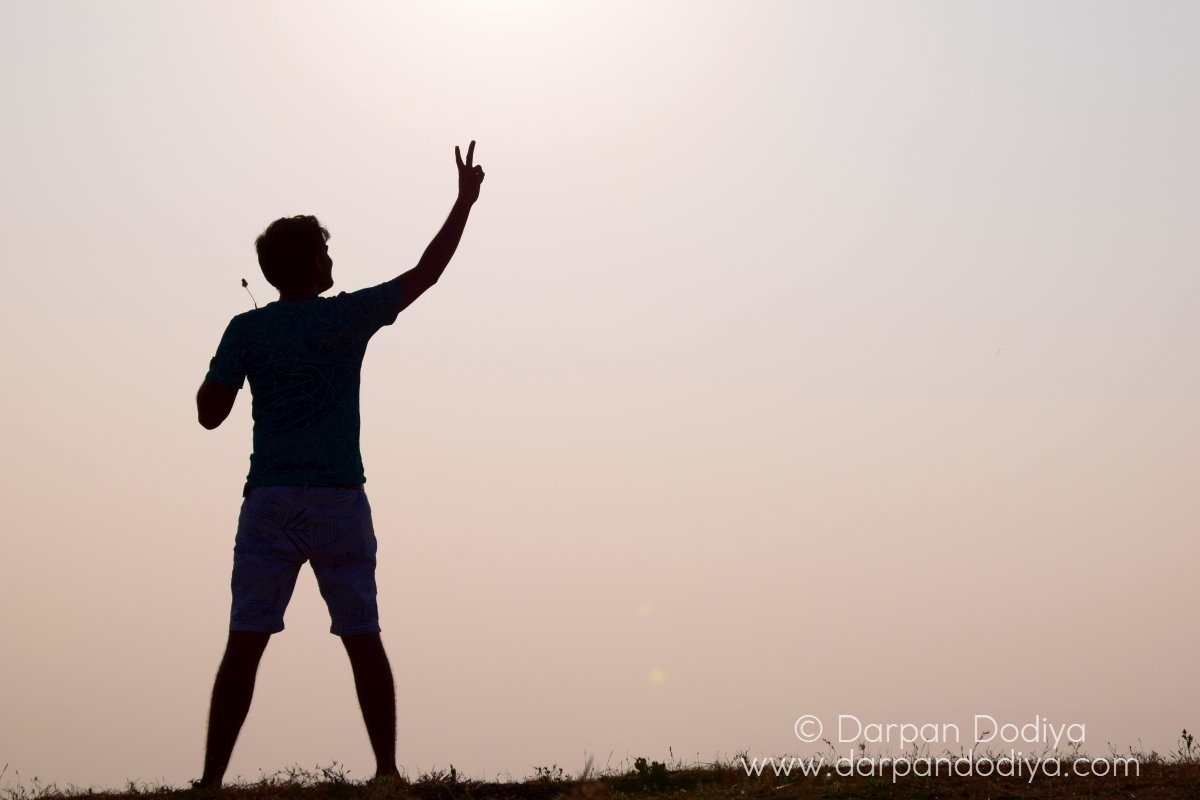 Due to high altitude, the temperature here rarely goes above 30 degree celsius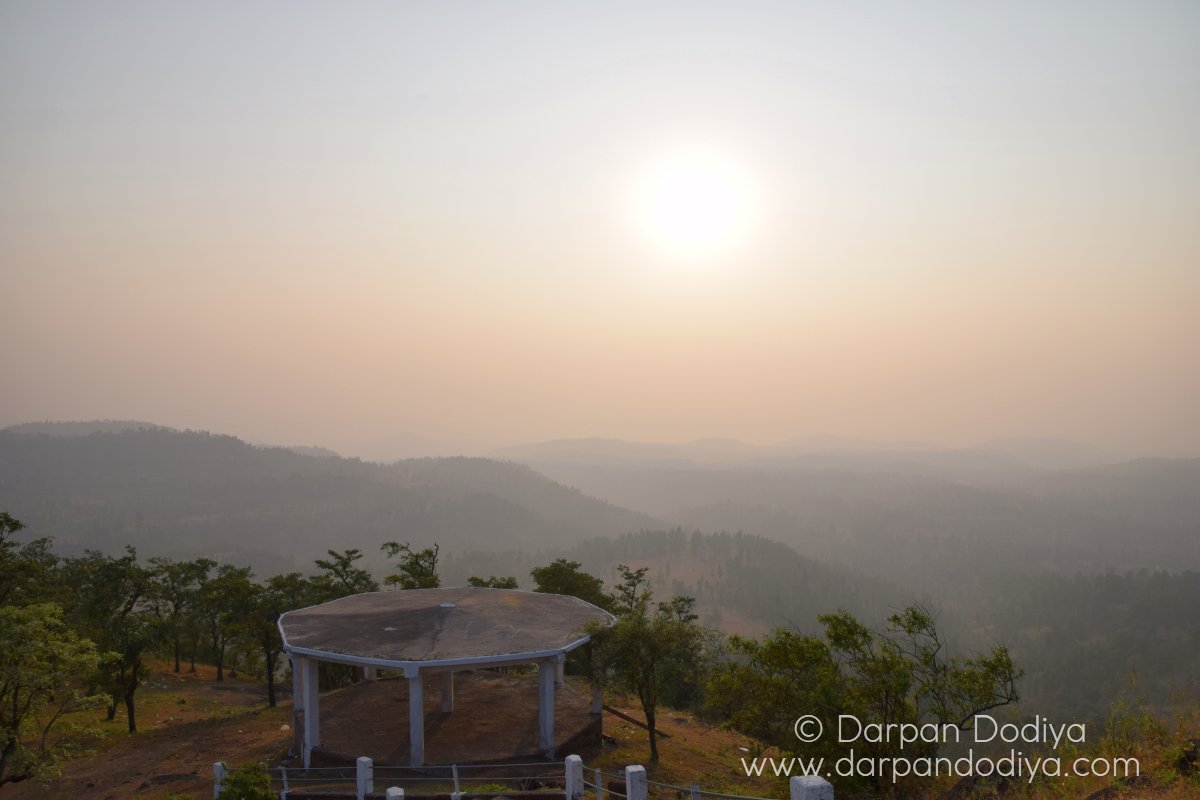 Plateau where they organize annual mela. Our car in the middle.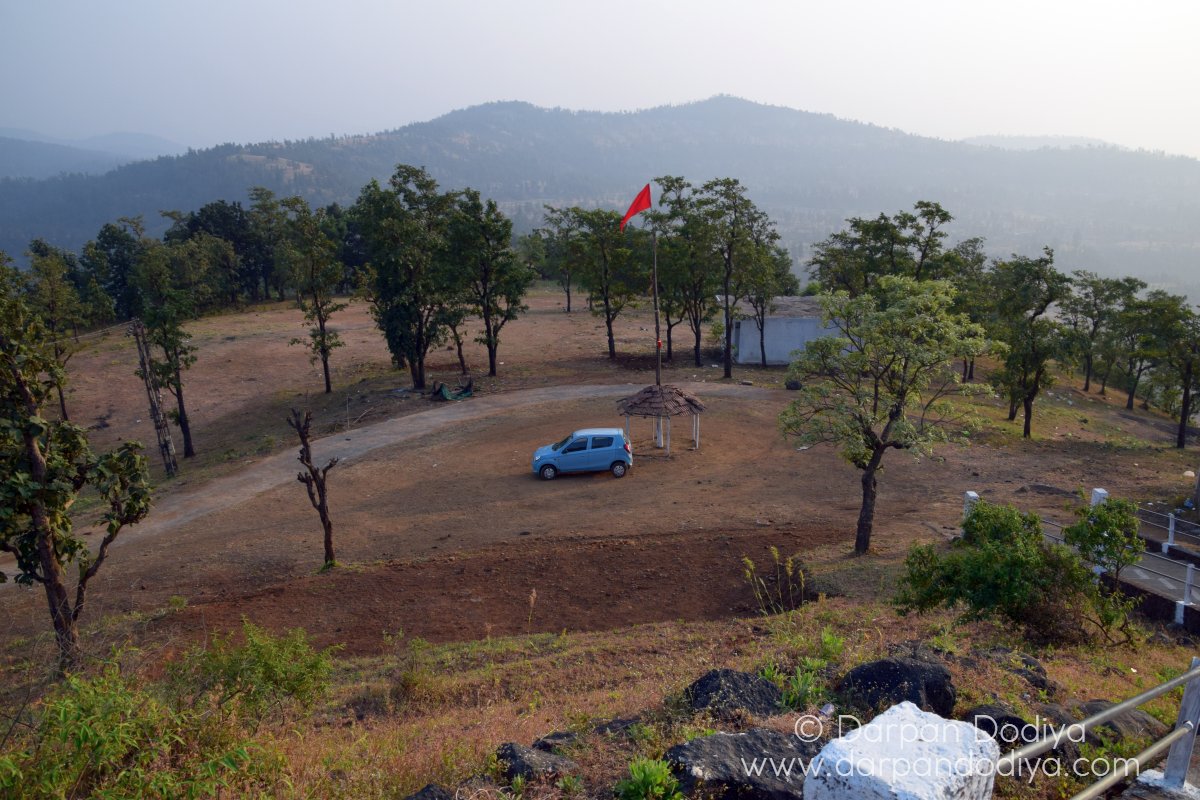 Descending down. In frame – Kunj Dodiya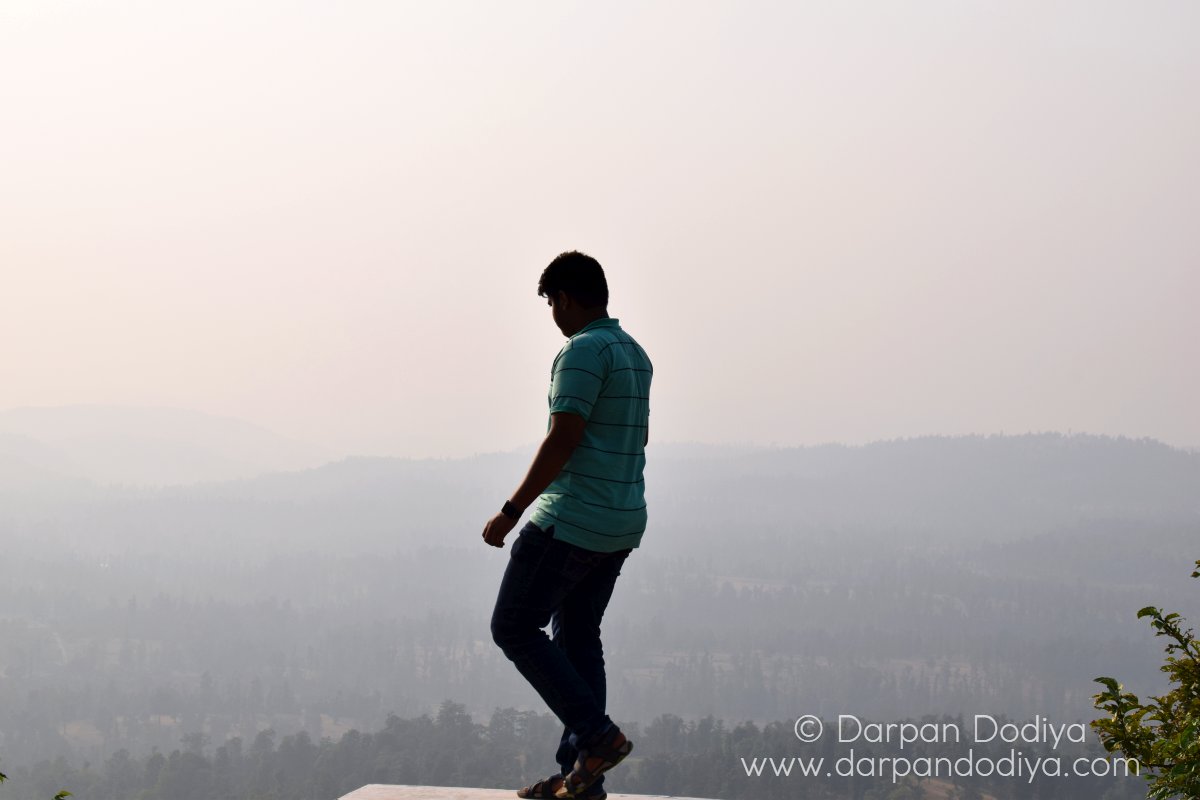 Fully loaded Bolero. Mahindra Bolero is the most popular vehicle in the Dang region.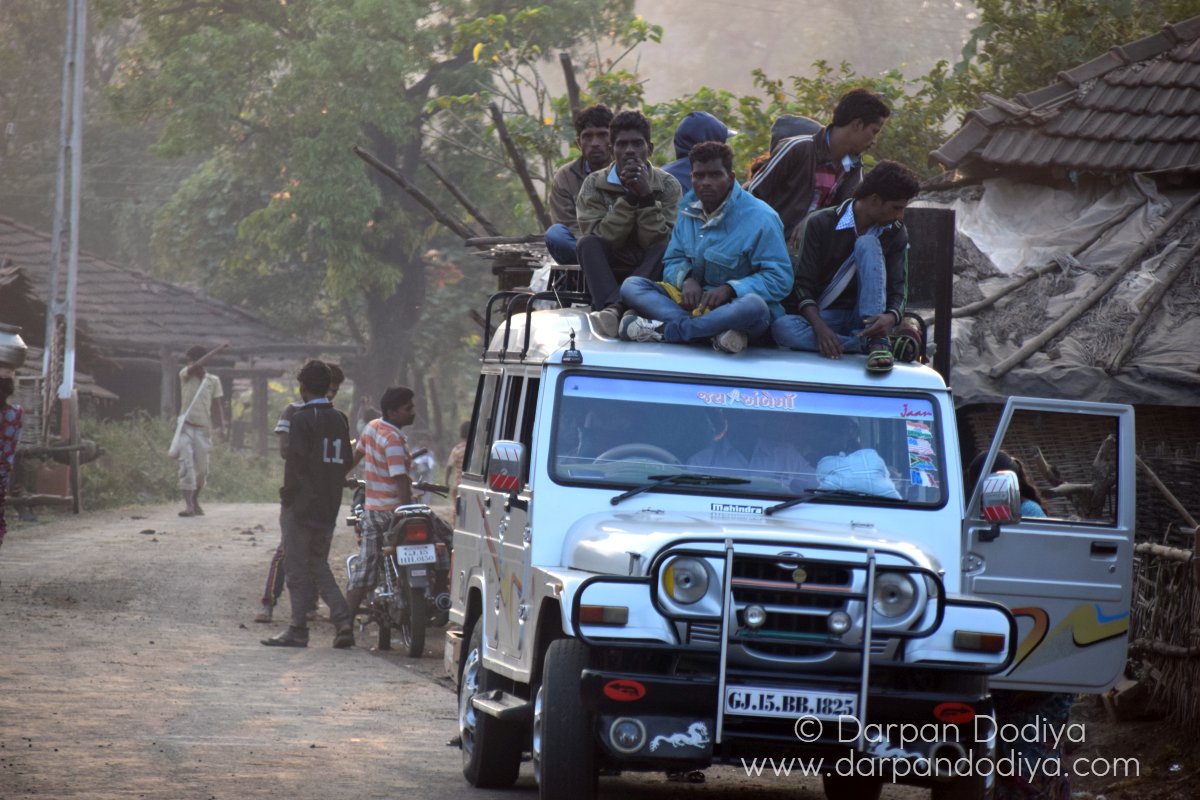 Goodbye time!