Khuniya Mahadev Waterfall is situated near Pavagadh behind a temple of Mahadev temple. The place is not so popular and very few people visit it.
If you're on the trip to Pavagadh then after your descend from the top, you may visit this place.
I found a note from Mehul Bhadani on this place on his Flickr Album. Quoting him:
"
Khuniya Waterfalls is a must visit during monsoon / the Hindu month 'Shravan'. Do not take the usual path from where most of the visitors are going to the temple and the waterfall. Instead walk all the way from the water stream and you will enjoy every moment.
Going in group, having an extra pair of sandals or footwear will be helpful. Carry food, water for drinking, extra pair of clothes, towels, separate plastic bags for garbage and putting your valuables in case if it rains, umbrella etc. is advisable.
We saw empty packets of chips, food, water bottles etc. It is so sad that people are littering such a heavenly place. It is my humble request to please carry garbage bags and at least put your empty food packets and other waste items in there and throw it in dust bin when you go back on the main road or some food highway restaurants. Do not litter and spoil this place.
"
---
Cover Image: © Mehul Bhadani
Photos of Khuniya Falls
Mehul is an excellent photographer as well. Posting some of his photos of the Khaniya Mahadev Falls here. Credits and copyright is owned by him.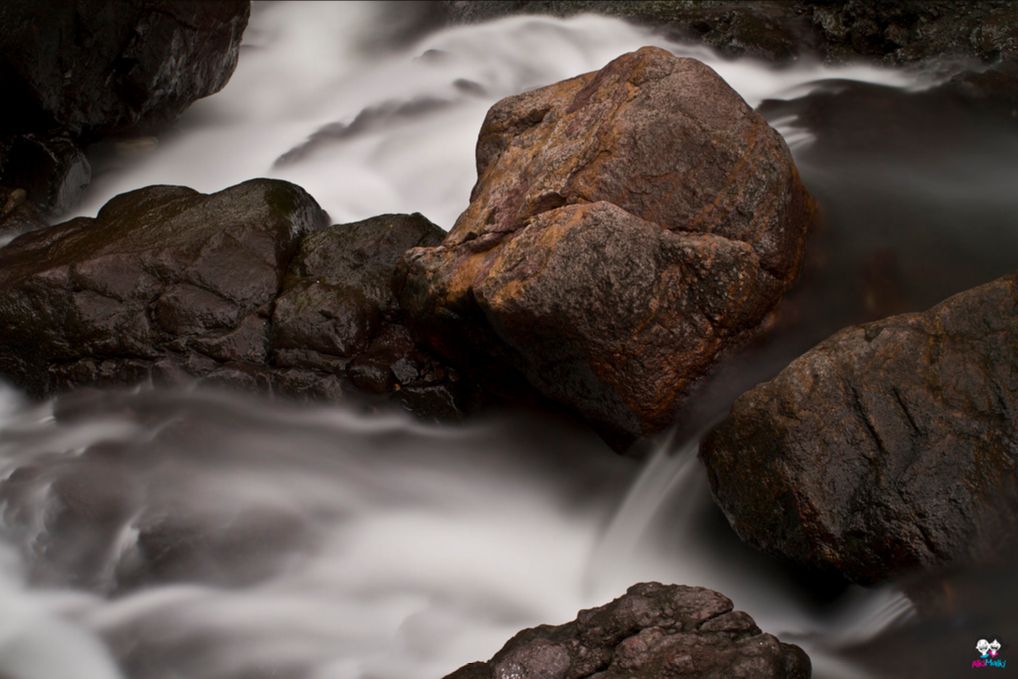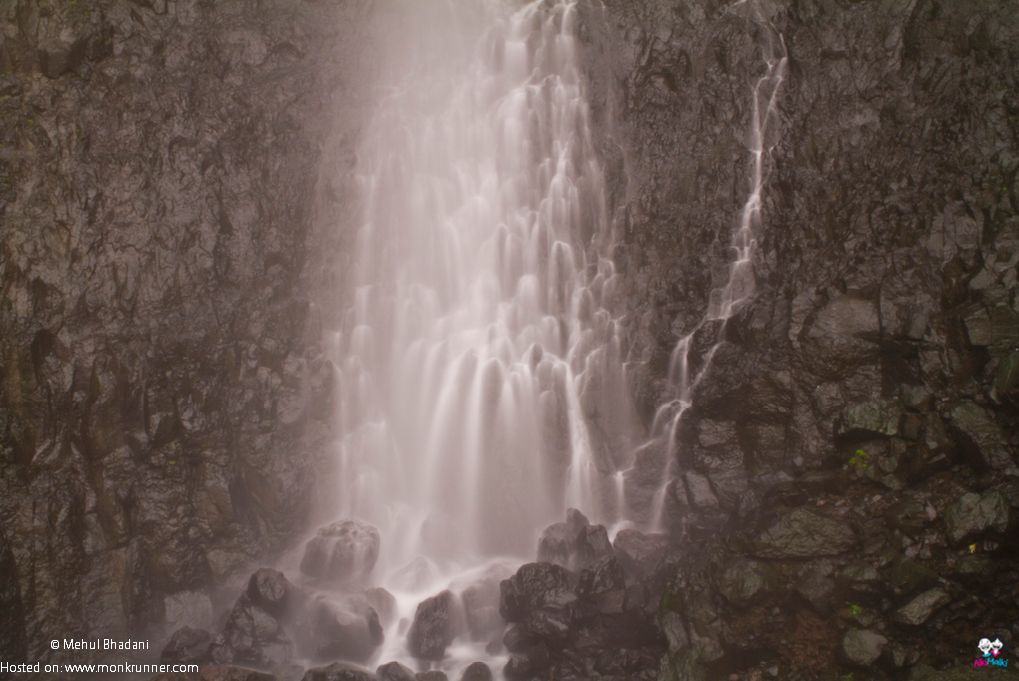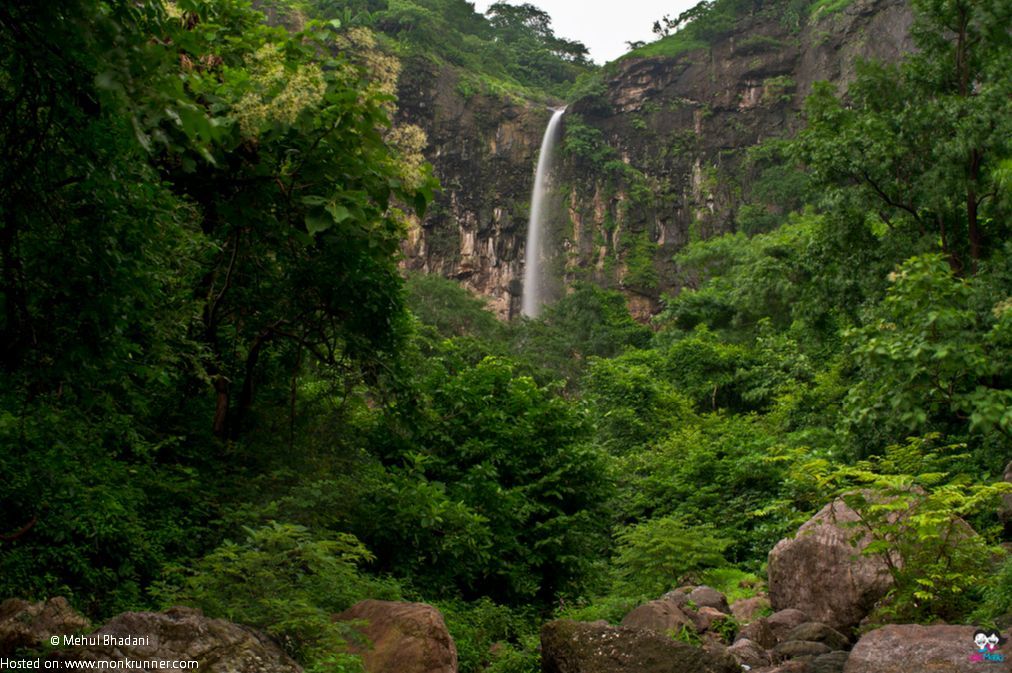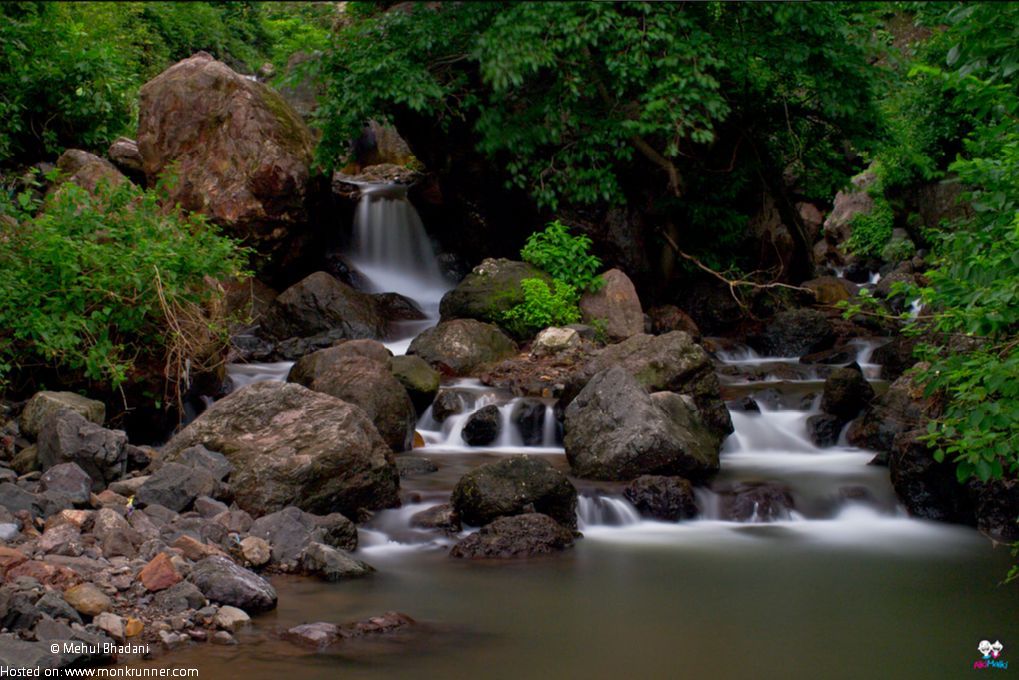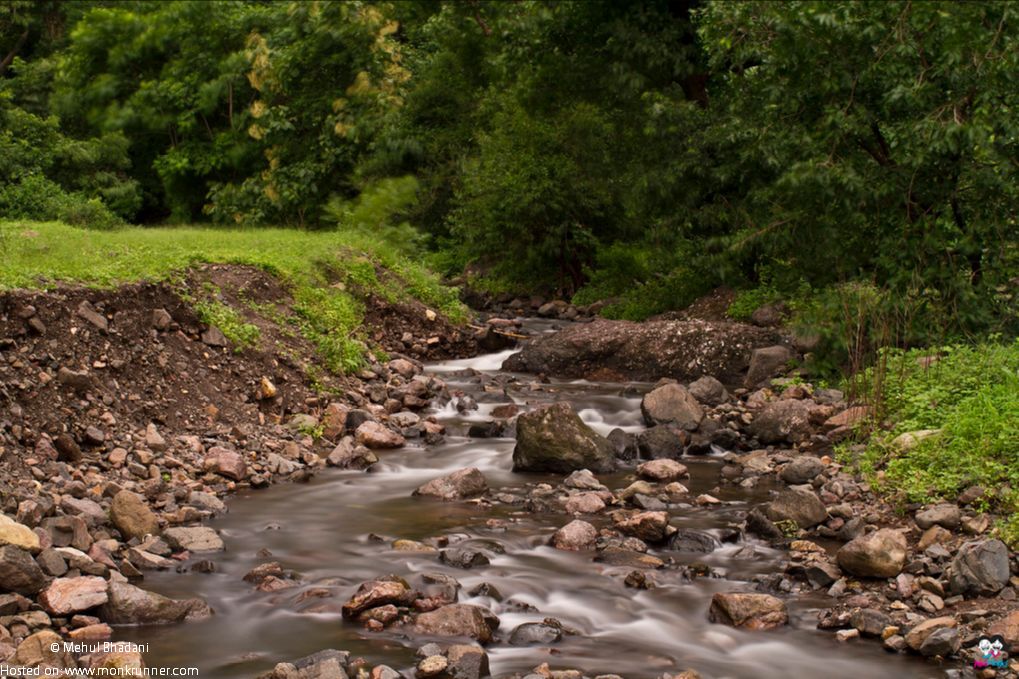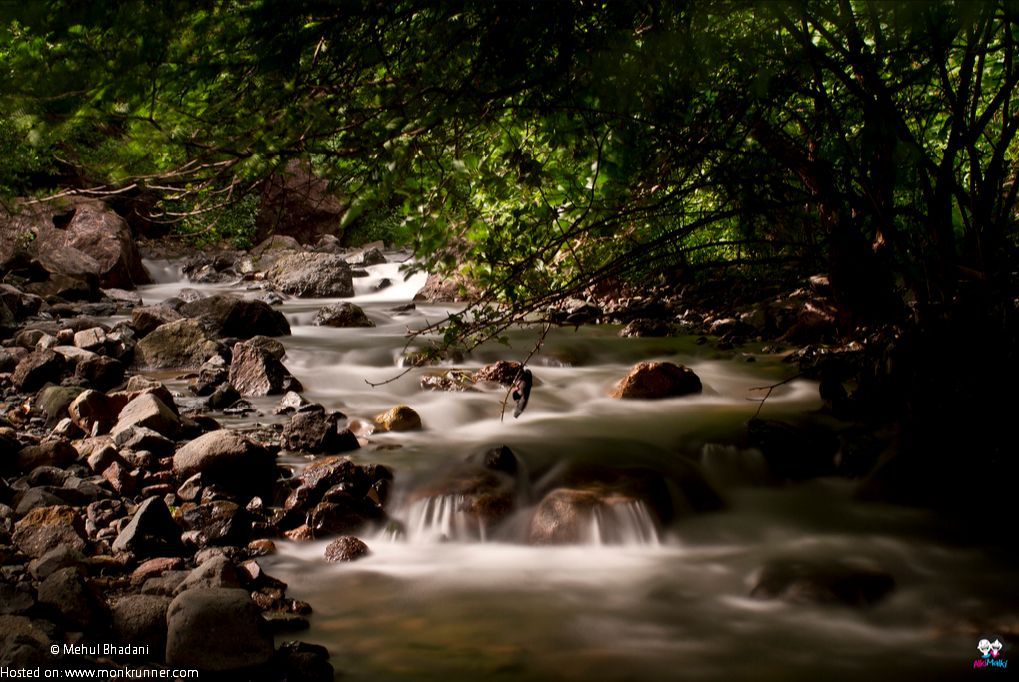 ---
Video of Khuniya Mahadev Waterfalls – Pavagadh