Ropeway is one USP that sets Saputara apart from most other hill stations.
Running between Governors' hill and Sunset point, ropeway is must do activity when hanging around in Saputara. Ticket costs are minimal, around Rs. 50 per person.
Image Credits: © Gujarat Tourism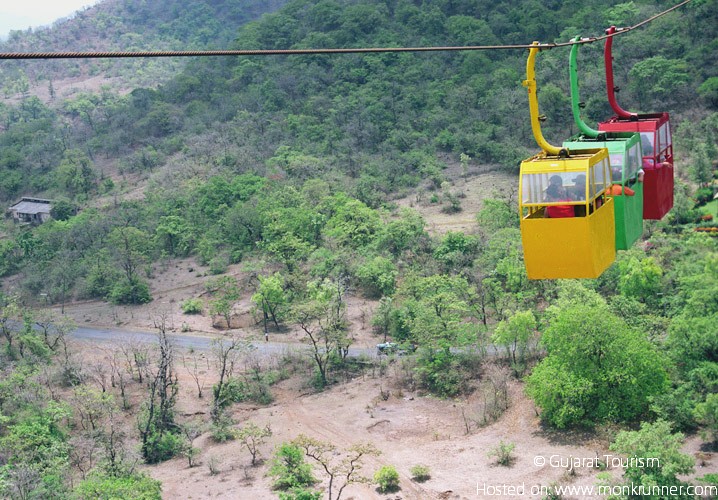 Cable cars won't run when there are no tourists. This happens in off season.
The best way to plan ropeway is to reach tabletop point, also known as townview point by 4 or 4.30 PM. Usual waiting time during weekend is 20-30 minutes. Last ropeway car from departs at 05.15 PM (Though, it depends on Sunlight and atmospheric conditions).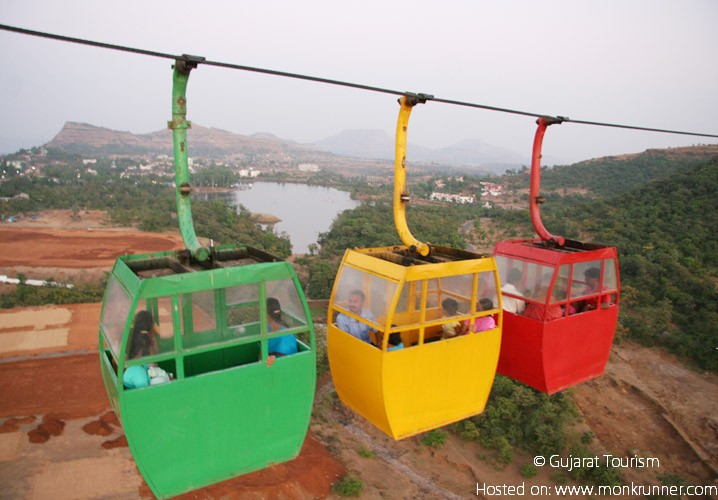 The journey will be take around 5-7 minutes and they will stop car in middle of way. So that tourists can enjoy being on top of valley. The view from here is mesmerizing.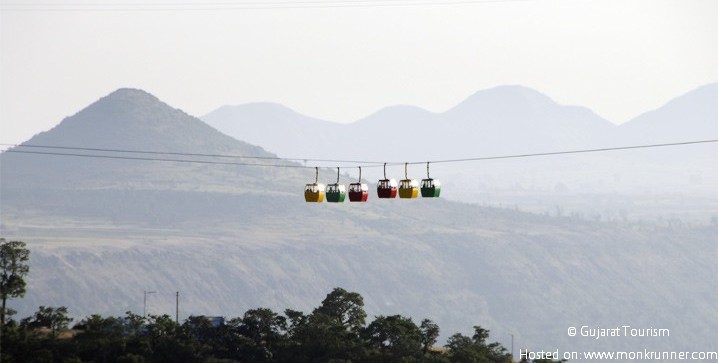 As I mentioned, the other end point is Sunset point. Take photos, have fun and enjoy beautiful sunset view. In the meantime, you'd hear guard whistling, asking you to return back.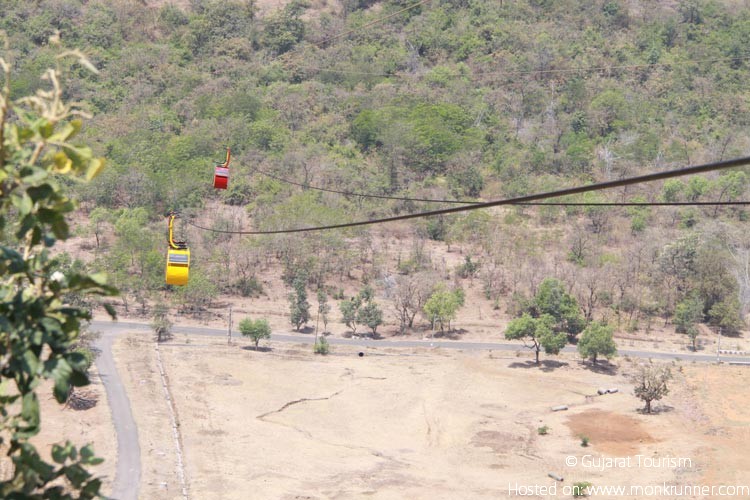 Be sure to return back from Sunset point before 06.45 PM. Last car departs at 07.00 PM. You'd have hard time if you miss that.
As far as I know, Saputara is one the few places in Gujarat where ropeway service is present. Others are,
Pavagadh
Ambaji (Gabbar Hills)
Saputara Ropeway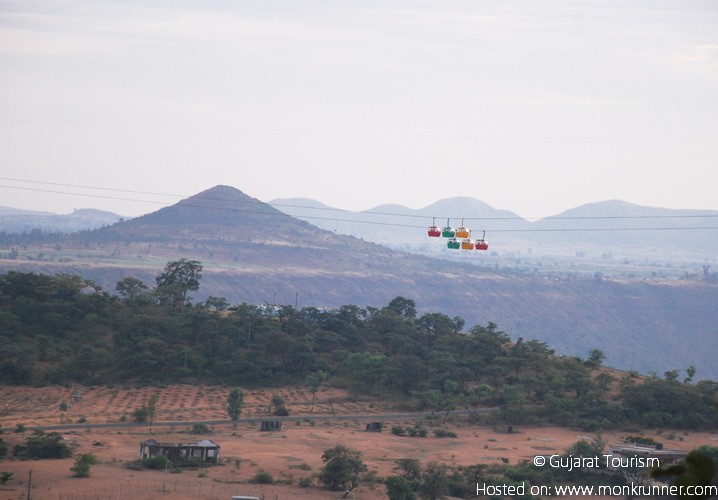 Don't miss this activity if you're in Saputara.