Trimandir is the innovative concept of a non-sectarian temple by Dada Bhagwan. It aims to bring the gods of Jainism, Shaivism, and Vaishnavism on one stage.
Trimandir Adalaj is a temple built on contemporary thoughts.
Here's what the definition of non-sectarian says:
"not involving or relating to different religious sects or political groups."
When I visited the place last year, I was amazed by this unique concept. Visit Dada Bhagwan Foundation's official website for more info.
The Adalaj Trimandir is located 20 km away from the city of Ahmedabad (Gujarat), near the village of Adalaj, on the Ahmedabad-Kalol Highway. It's just 5 minutes from Adalaj Ni Vav (Adalaj Stepwell). Don't ever miss this place if you're around Adalaj area.
---
I will add more details of my visit in sometime. Enjoy imagery of the Temple meanwhile.
Photos were captured on OnePlus X. Taken in the month of April 2016. Photos might look little washed out as they were shot on very bright afternoon.
A stretch on Ahmedabad-Kalol Highway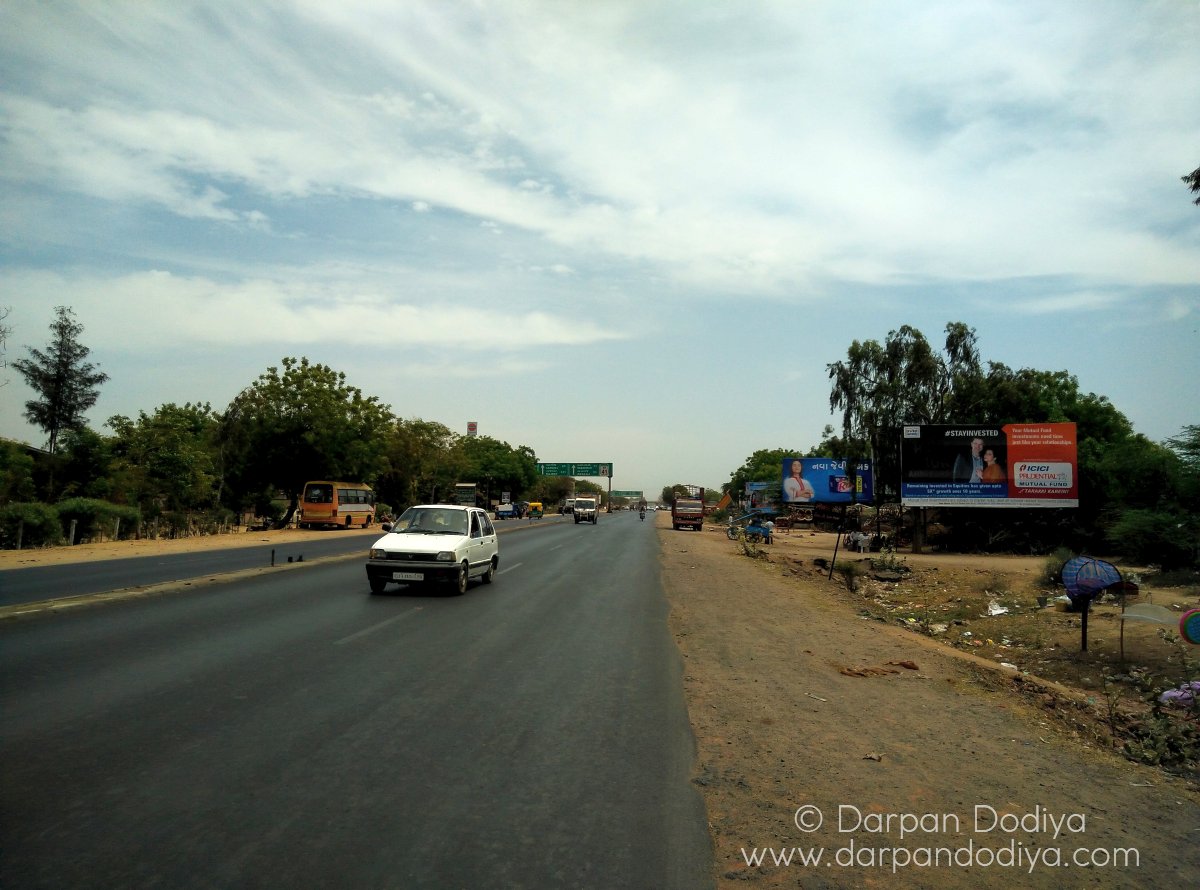 Trimandir, as it is seen from the highway. Let's enter in.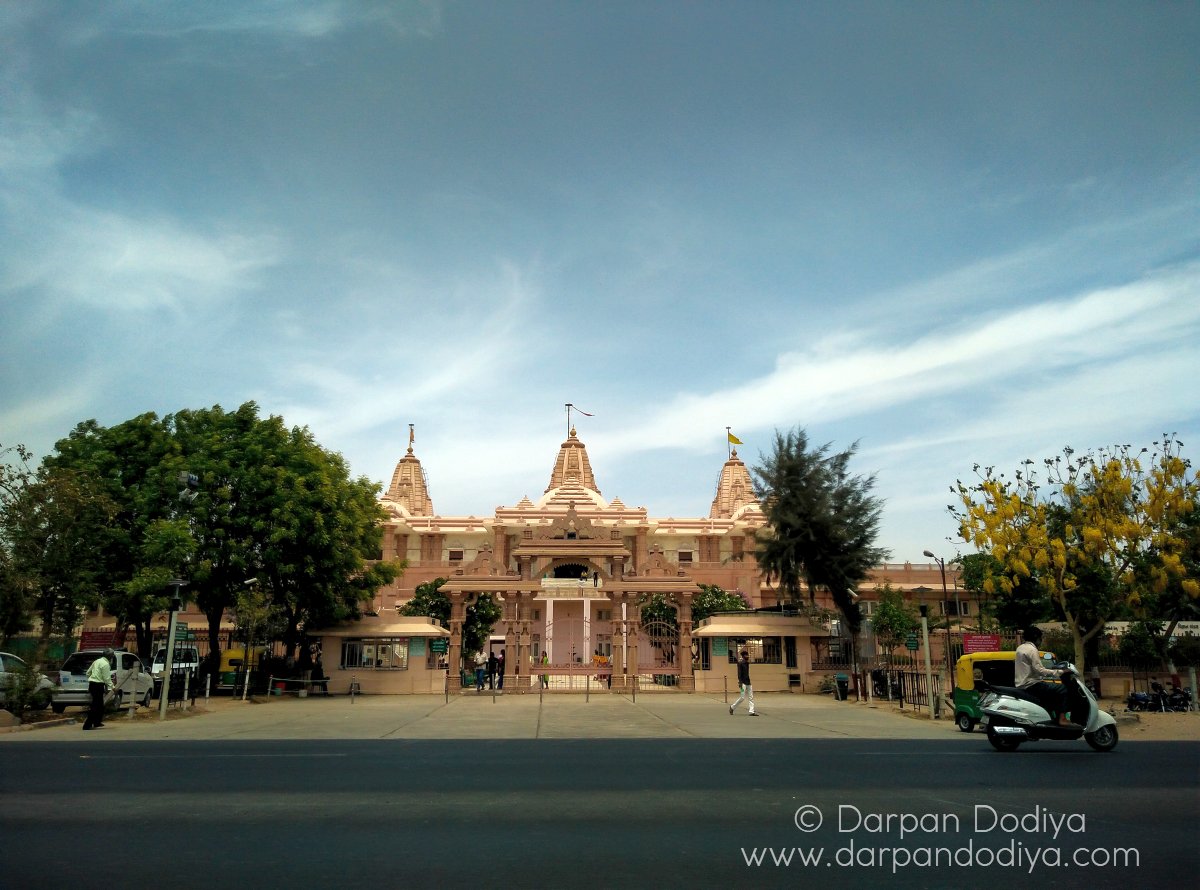 We have reached there. The temple campus was meticulously neat and well maintained.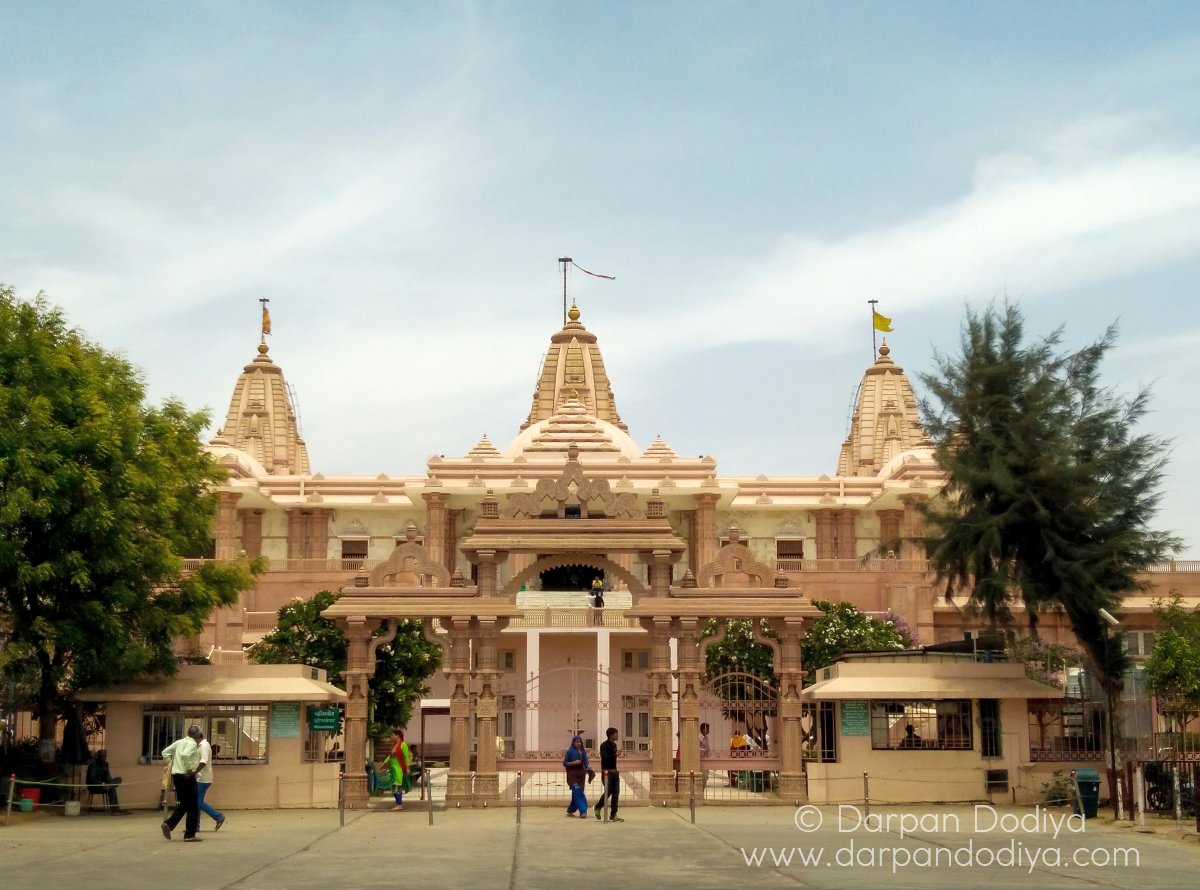 Information board announcing daily schedule and facilities provided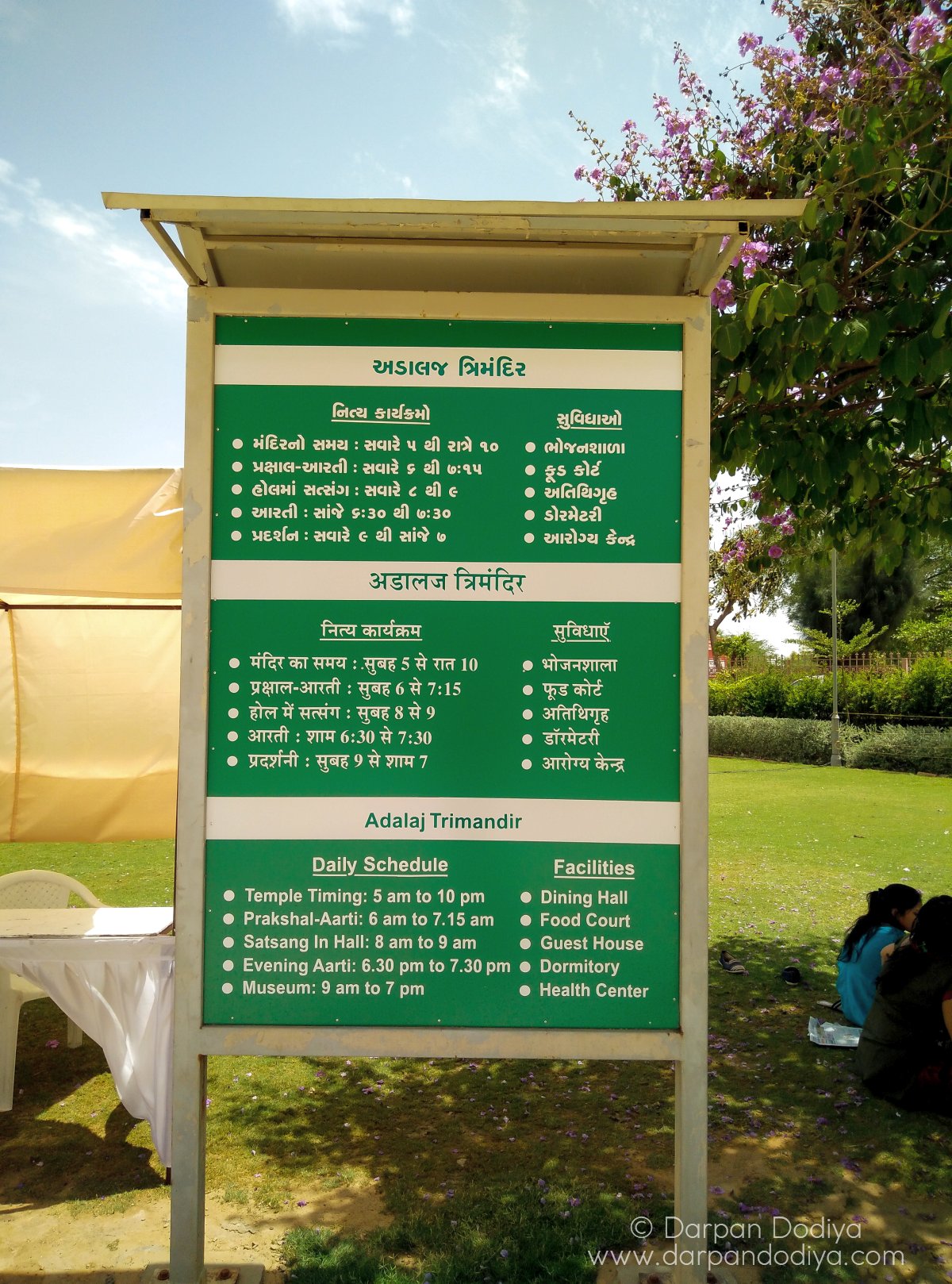 Garden laid out in front of Trimandir. Notice the building in the background..we're going to visit it next.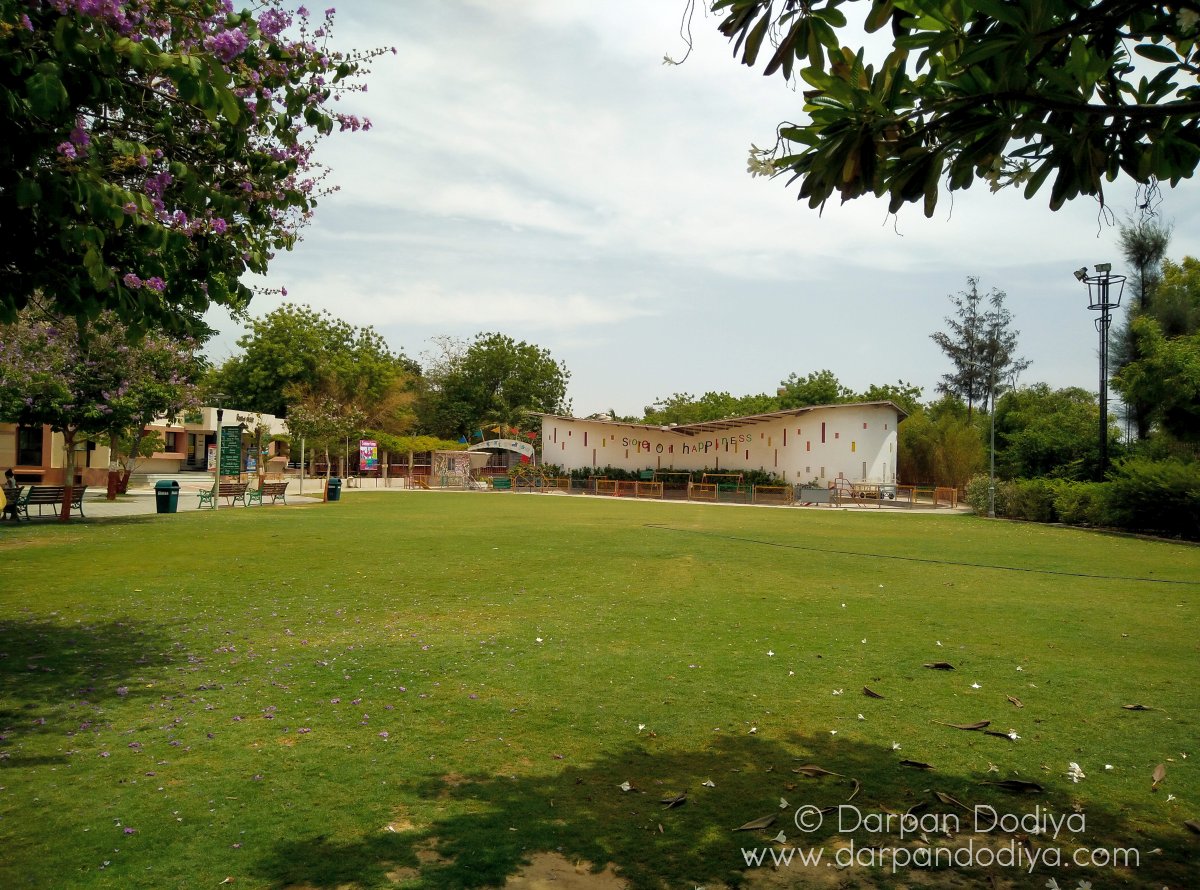 It reads Store of Happiness. A fantastic visit for childrens. Even though I was 21 year old when I entered the store, the experience was surprisingly good.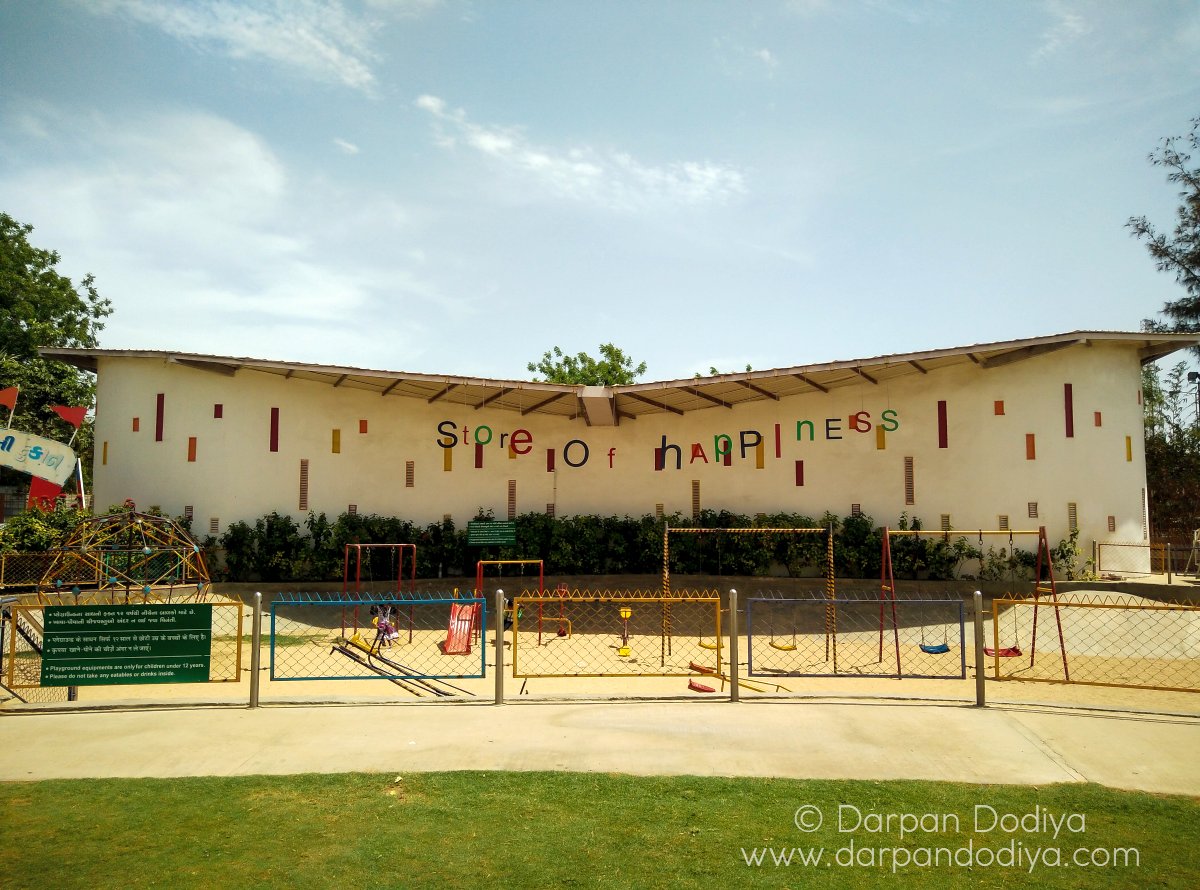 Store of Happiness aims to teach various life lessons to kids in an interactive manner. (In this photo, one needs to crawl to cross the tunnel.) It inspires them to think. See next photo.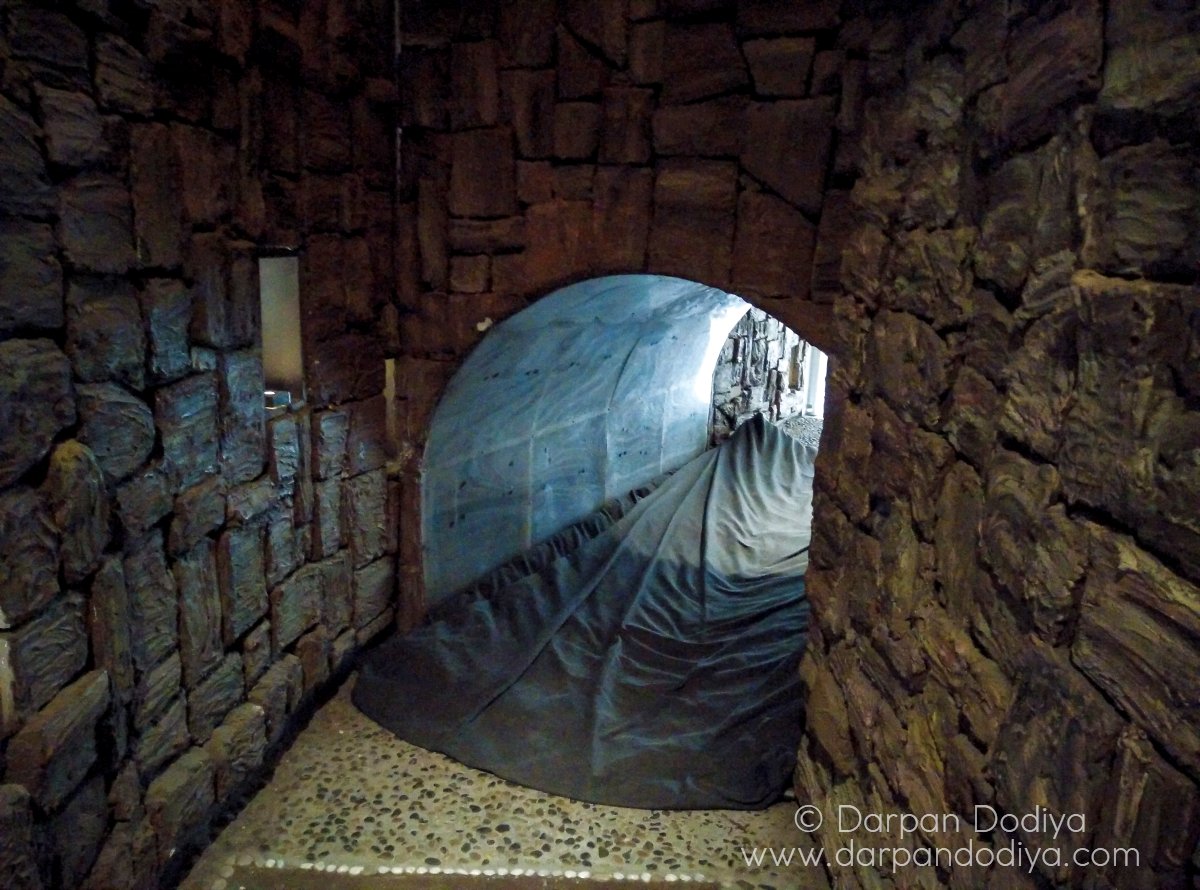 Why? To take the path of least resistance I guess.. 😀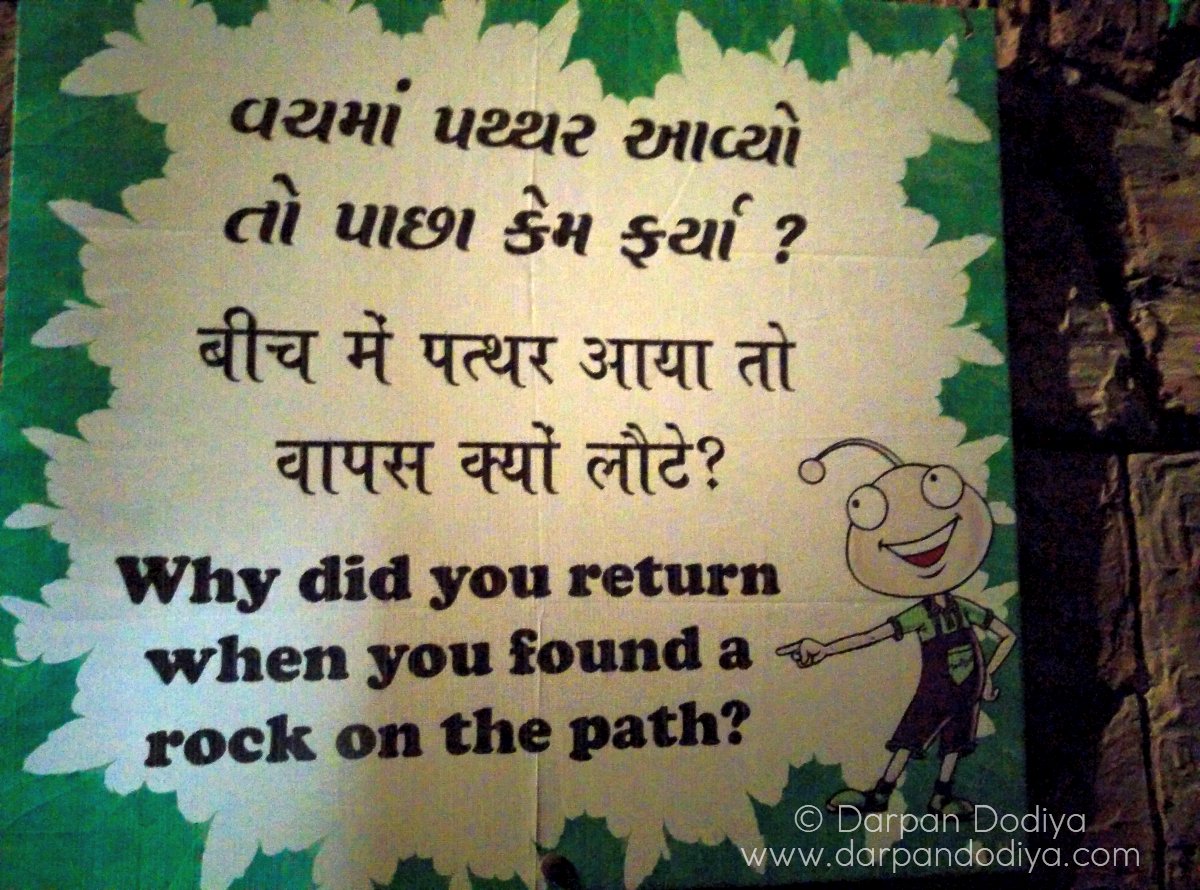 Now entering in the main temple. It's huge. It's majestic.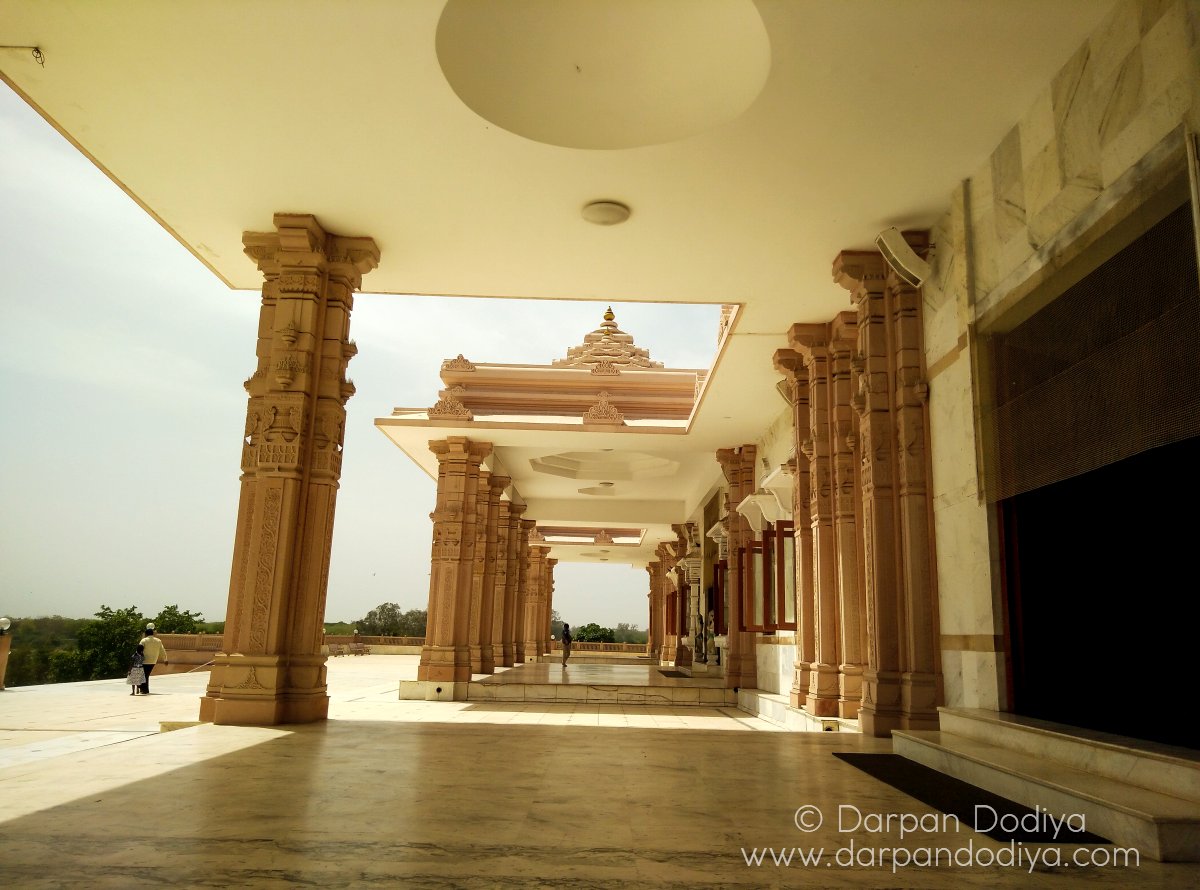 Lord Simandhar Swami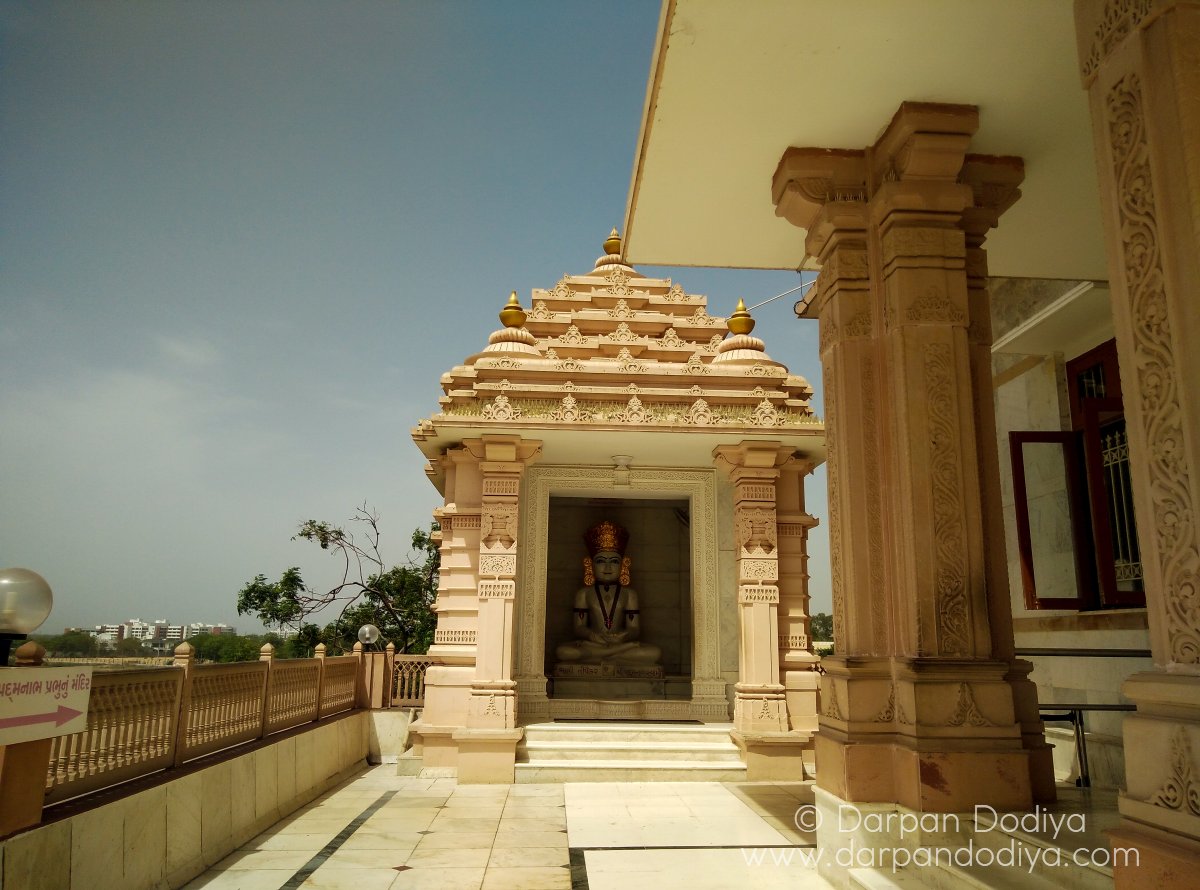 View from the central hall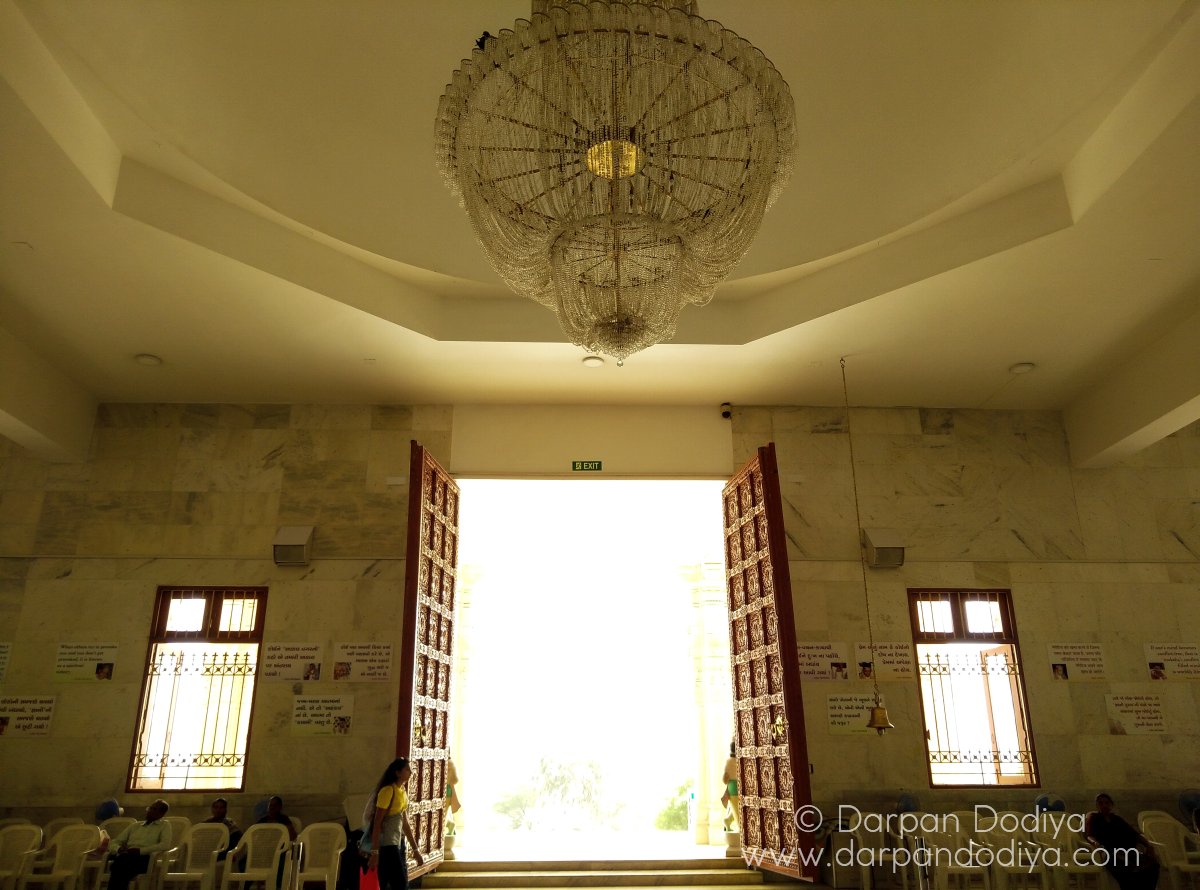 The entire complex is surrounded by a lush, green garden with benches, as well as a beautiful fountain at the center.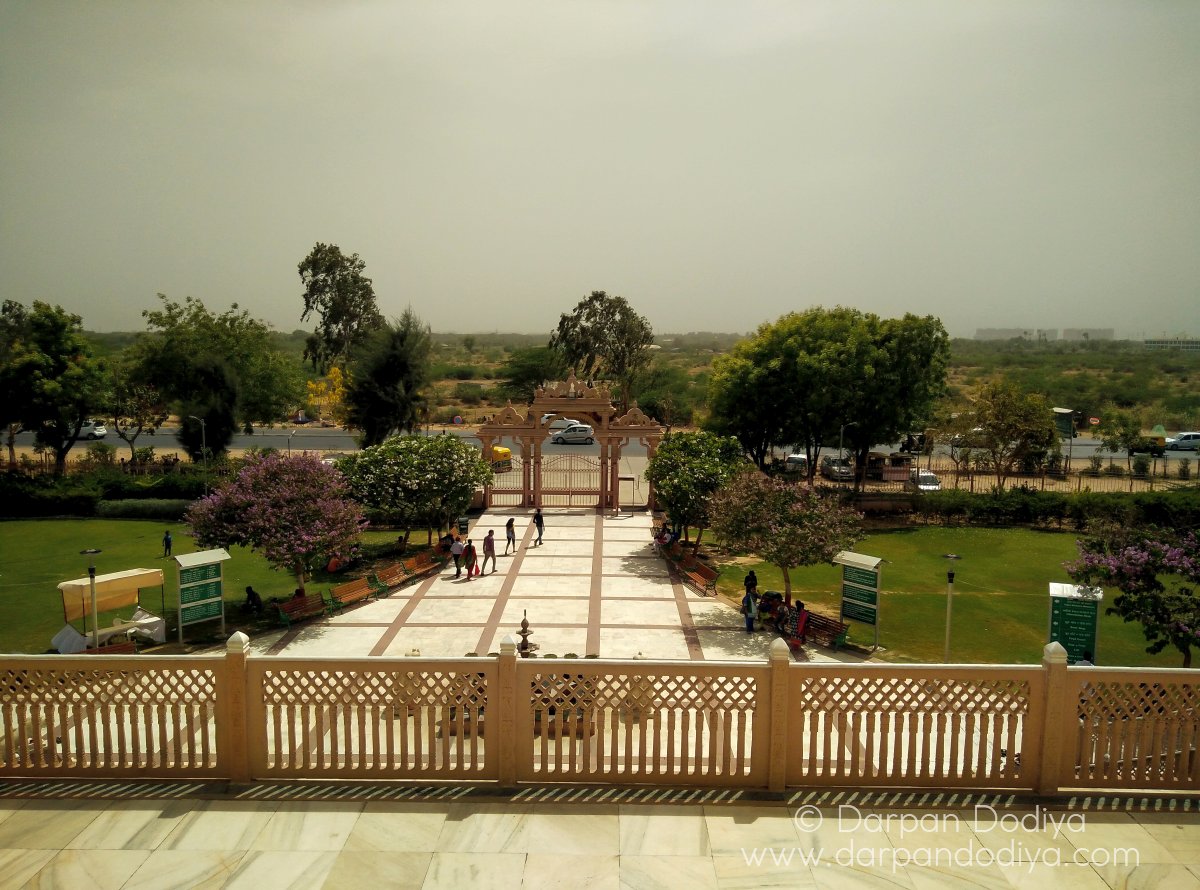 The Satsang Hall is on the ground floor of the temple.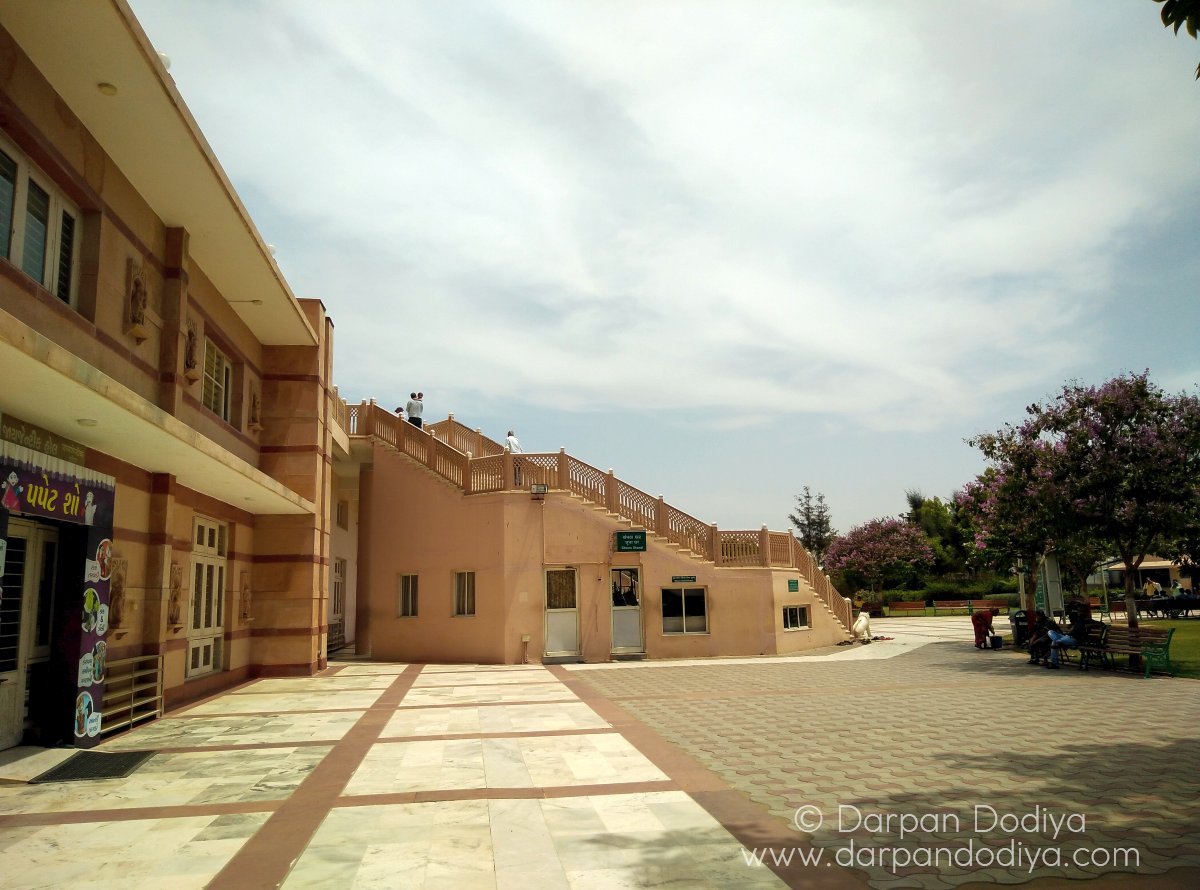 With Mr Baldesinh Chauhan.
A very kind volunteer at the Trimandir. He gave me detailed tour of the campus and explained about nuances of the concepts on which the Dada Bhagwan Foundation is built. A mind refreshing experience indeed.