The US F1 visa interview is certainly a nerve wrecking event. It is critical because – a year of time, money and efforts depend on a mere 2 minutes interview. In my visa experience at US Hyderabad consulate, I realized that getting student visa is no rocket science and indeed, unless one screws up terribly or has bogus documentation, US visa will be granted.
I had my F1 visa interview a few months back in Hyderabad. The US visa resources available on internet are extensive and one doesn't need to take any additional assistance. I didn't take help of consultancy, internet was my consultant. Today I thought, why not make internet even a better resource and write a comprehensive article covering all aspects of a US visa interview.

I've tried to cover as many details as possible in this article related to US F1 student visa interview. Although I plan to keep this as live article and will keep adding/improving details over the time. Feel free to comment down if you have any suggestions or feedback.
Since this is going to be a long long long post, I recommend navigating through the topics listed below.
---
Topics
You noticed it right, there's no 29th point. 😛
---
Quick Notes
Before I get started, a few points:
Everything written in this article are my views and is not official documentation.
This is not a legal advice.
The facts and data are of October 2018.
Many aspects of this article assume that the reader is from India
The US visa application process is quite efficient and well documented
Scan and store all documents in Google Drive
---
Brief About Myself
My name is Darpan and at the time of this writing, I am Masters of Computer Science student at North Carolina State University, USA. Prior to moving USA, I have worked for 2 years as Software Engineer in R&D in Hyderabad.
You may read more at: about me
---
Overview of US F1 Visa Process
The visa process differs on case by case basis. This overview is on account of someone who has never been to USA, has no US visa, is going for Masters and is applying for F1 visa. This is how it plays out after you have decided on an admit.
Get I-20

Pay SEVIS fee (aka I-901 Fee) – $200

Complete DS-160 application
Pay DS-160 visa fee – $160
Book visa slots ASAP
Prepare visa documents

Confirm VAC/Embassy/Consulate locations
Visit OFC/VAC

Attend interview
Collect passport
Allow your majesty Darpan to take the lead and keep scrolling down. Rest assured, you'll find every nut and bolt you'd ever need for the interview process.
---
Helpful PDF Guides
As I mentioned at the start of the article, resources available on internet have helped me the most.
I found below two document guides the most comprehensive and most helpful. Many thanks to the authors!
---
US Visa Statistics
US Government website: https://travel.state.gov/content/travel/en/legal/visa-law0/visa-statistics.html has raw visa statistics.
After Trump's presidency has started, the number of issues F1 visa are on decline. A total of 393, 573 F1 visas were issued in 2017.
| | | | | | |
| --- | --- | --- | --- | --- | --- |
| Year | 2013 | 2014 | 2015 | 2016 | 2017 |
| F1 Visas | 534,320 | 595,569 | 644,233 | 471,728 | 393,573 |
Here's a comparison for top other visa segments such as H1B (Temporary work visa), B1/B2 (Temporary business and pleasure visa) and F1 (student visa)
| | | | | | |
| --- | --- | --- | --- | --- | --- |
| Year | 2013 | 2014 | 2015 | 2016 | 2017 |
| B1/B2 | 5,645,580 | 6,276,997 | 7,199,807 | 6,881,797 | 6,276,851 |
| F1 | 534,320 | 595,569 | 644,233 | 471,728 | 393,573 |
| H1B | 153,223 | 161,369 | 172,748 | 180,057 | 179,049 |
Specific to India, an article by Factly.in has excellent data points. The Trump effect is real!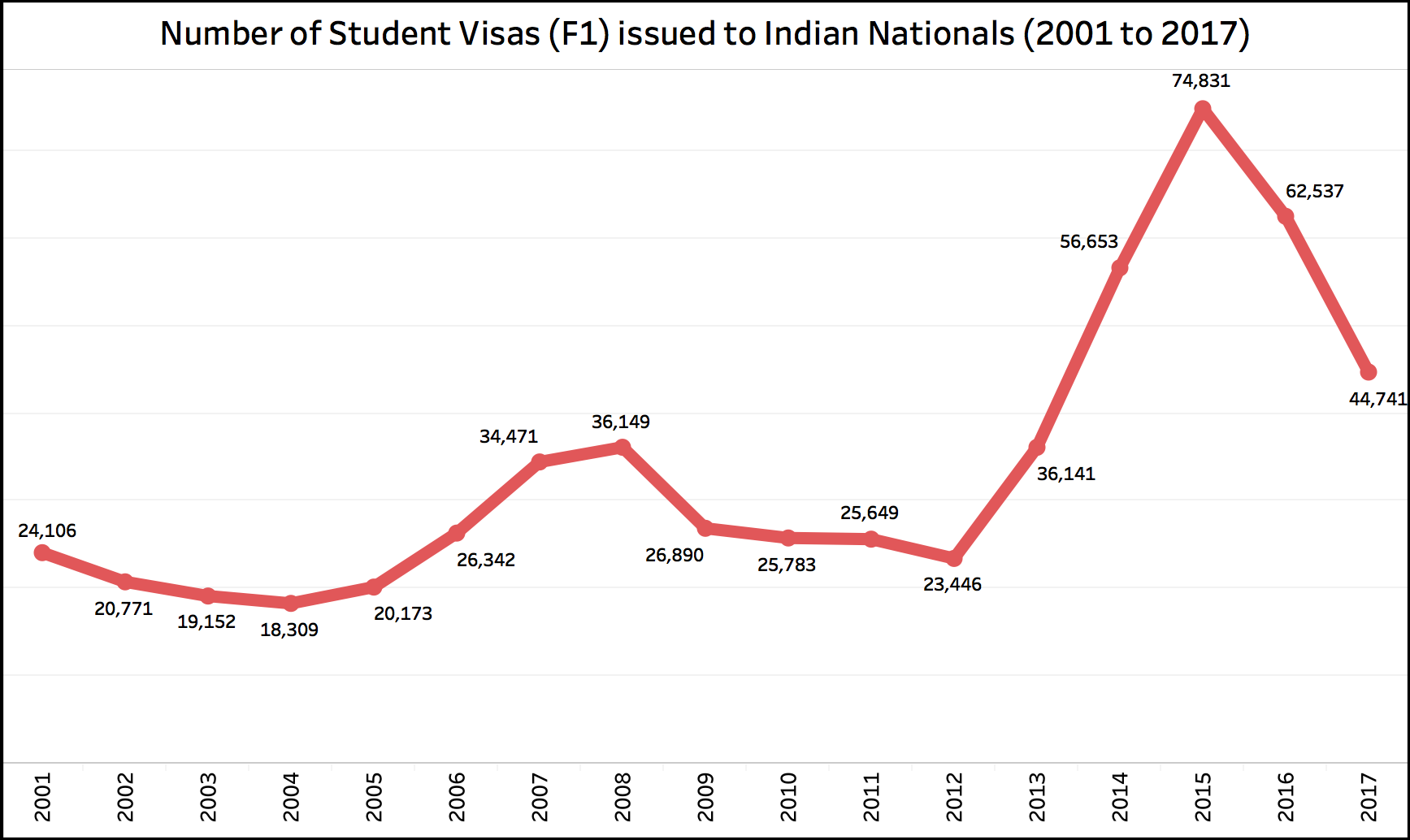 Chennai consulate has granted highest number of F1s.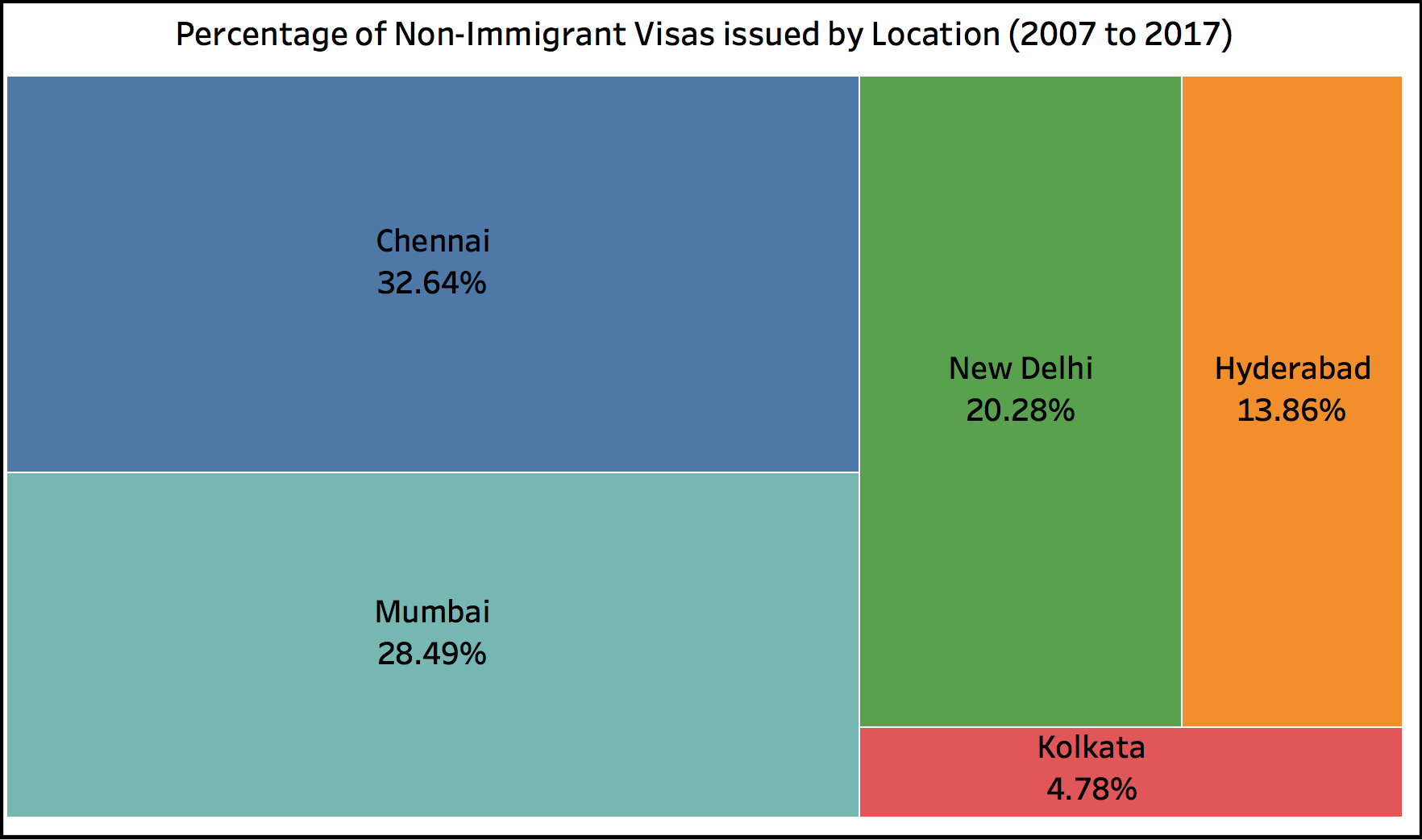 I've read some threads suggesting to take appointment at one consulate over other because it has higher visa issue rate. In my opinion, that's not true and every consulate has equal visa issue rates. Make rational selection for consulate so that if asked, you can give valid rationale to the VO.
---
Visa Consultancy Needed or Not
Okay, so this is a slight controversial topic.
Personally, I believe that there's no need to take aid of visa consultancy services. With various Facebook groups and resources like Yocket.in and Edulix, its easy to get guidance at any stage of MS US process.
However, I do think that in some complicated cases, it may be better to take guidance of visa experts.
Most, if not all, of my friends regret spending thousands of rupees on consultancies without any significant returns.
With that, let's move over to the steps of visa process.
---
Get I-20
The first pre-condition to start your visa application is to obtain I-20 from the university.
You can not only apply for visa before 120 days of your program start date as printed in I-20 document.
I-20 is needed to pay the SEVIS fee as it will have SEVIS ID on the top. Here's an example of redacted I-20 document.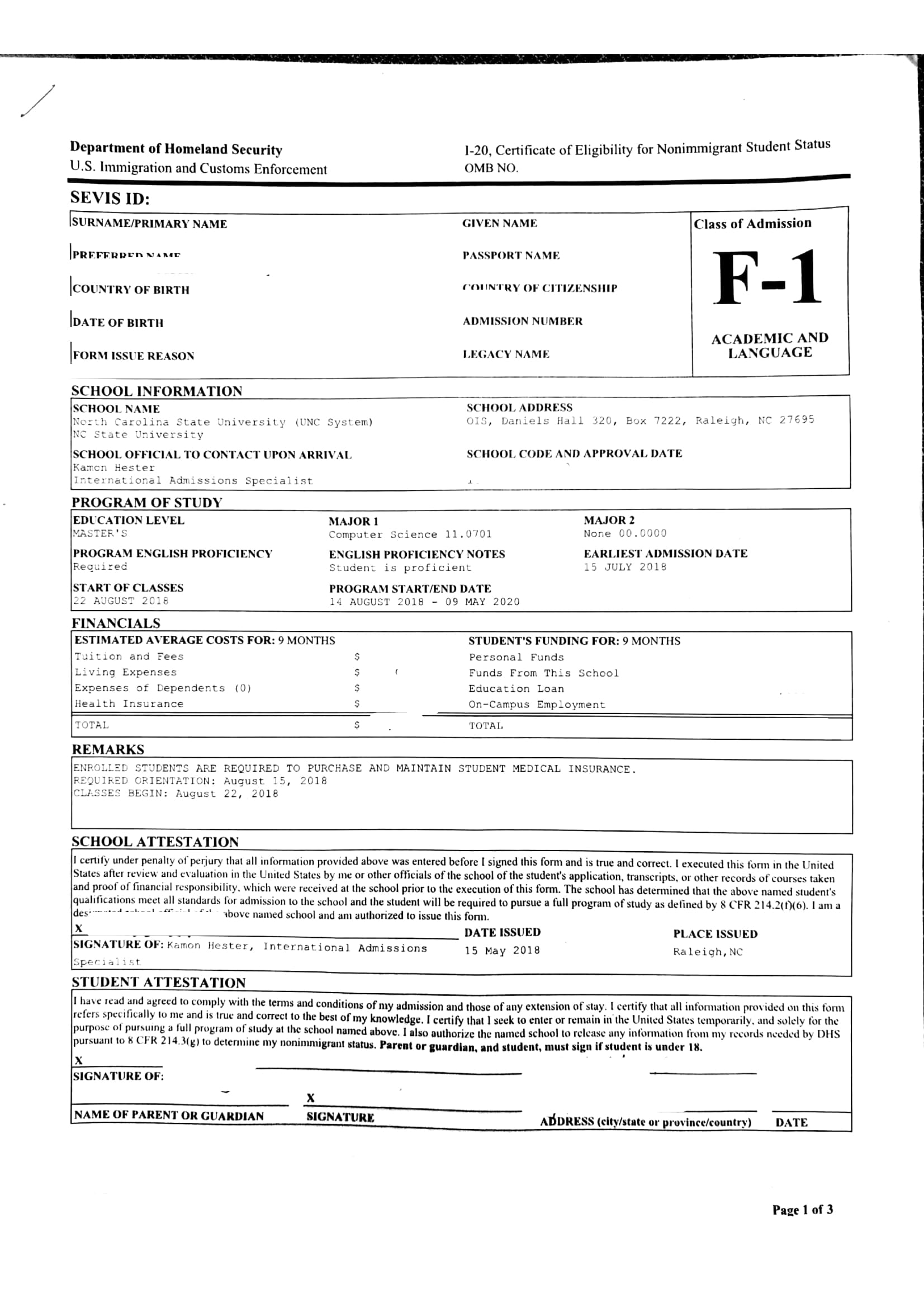 ---
Pay SEVIS fee (aka I-901 Fee) – $200
This fee goes toward Student and Exchange Visitor Program (SEVP). It is an US government program to maintain up-to-date status of students arriving in US for education. You must pay this fee at least a day before you appear for the visa interview.
Website: https://www.fmjfee.com/i901fee/index.html
Tutorial: https://studyinthestates.dhs.gov/assets/tutorials/i-901-fee-payment/story.html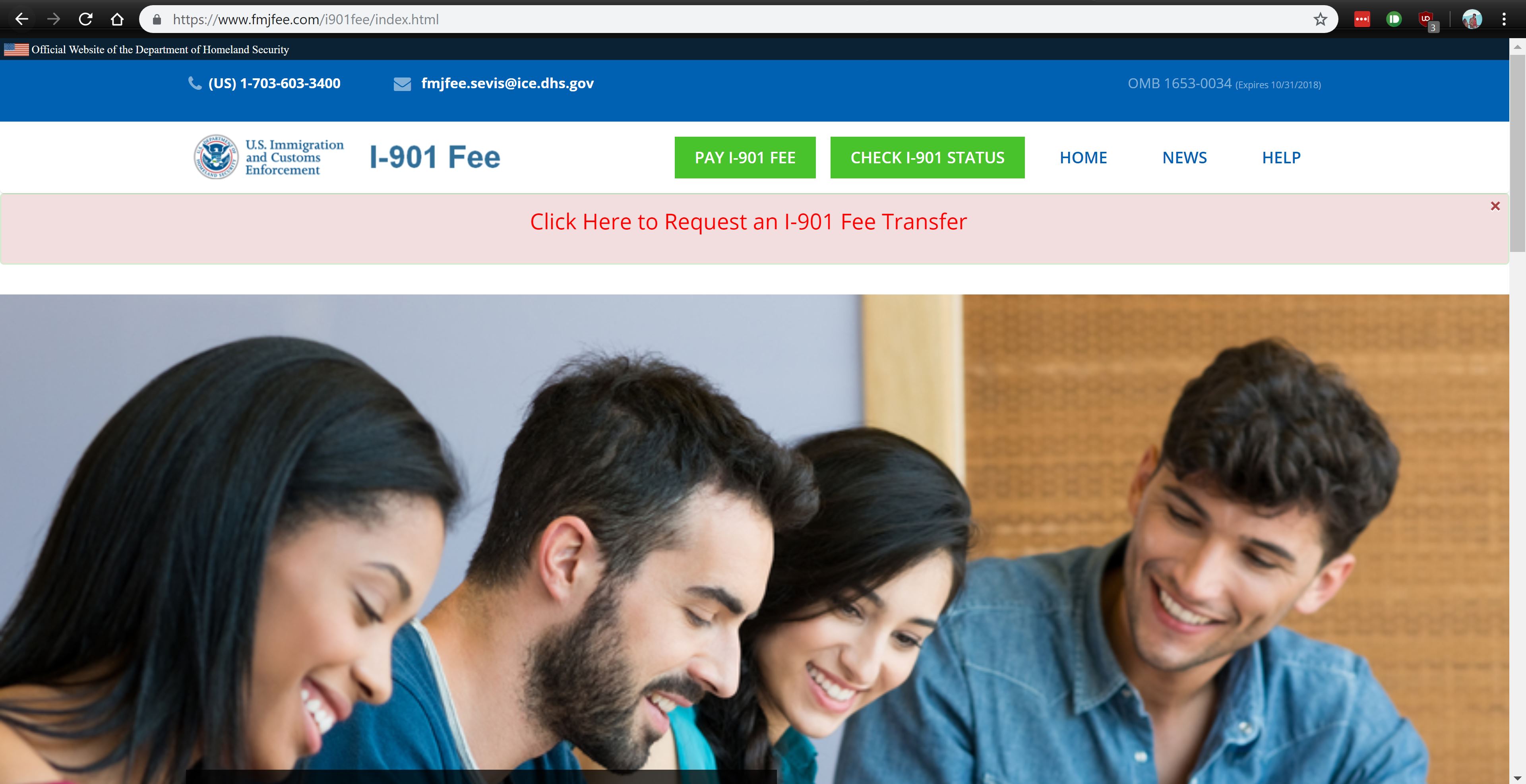 Payment of SEVIS is a straightforward process and shouldn't take more than 5 minutes if you have your I-20 handy.
Remember to print/save the confirmation for future reference. It might be asked at VAC center or at the US port of entry.
---
Complete DS-160 application
DS-160 is nonimmigrant visa electronic application.
USTravelDocs http://www.ustraveldocs.com/in/in-niv-visaapply.asp website outlines what is DS-160 and has guidelines on completing the application.
Once you're ready to apply, head over to:
Online DS-160 Application: https://ceac.state.gov/genniv/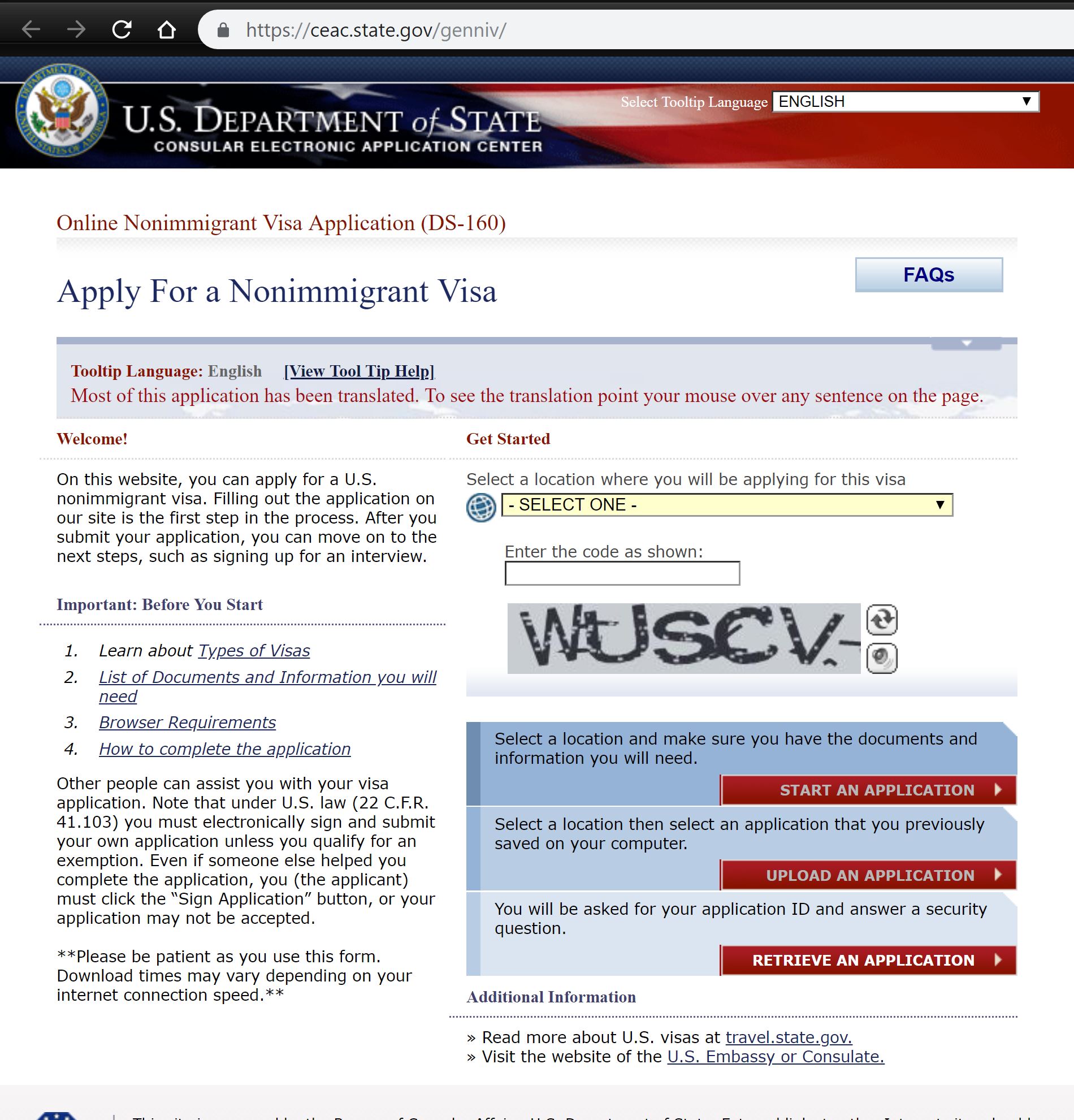 Keep your passport and I-20 documents handy to complete the application. It will take about 20 mins from start to finish. The website has a frustrating user experience and you may experience that you'll be timed out automatically. Do not worry if this happens, you can retrieve your unfinished application any time.
Once you submit your application, you'll get an confirmation page. Save it as PDF and have the confirmation sent to your email address.
The confirmation will resemble to: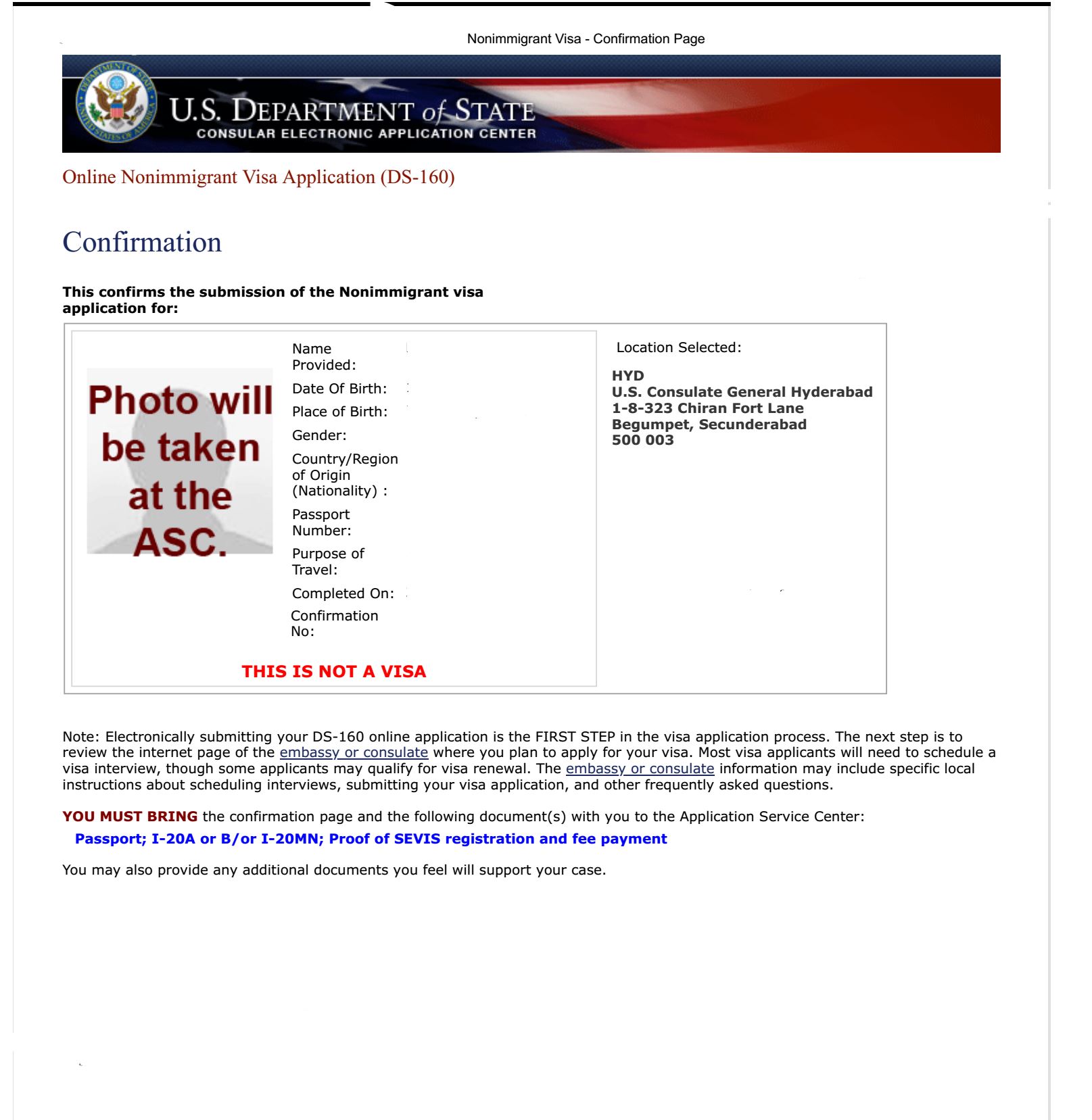 For more detailed walk through the application process, you can always refer to the excellent step by step guide,
---
Pay DS-160 visa fee – $160
After you've completed the DS-160 online application, the next step is to pay the visa fee of $160.
The fee is non-refundable. (Yes, even if you do not get visa.) This is a key fact to remember. So even if your payment somehow gets failed in first attempt, do not proceed for second attempt without an active confirmation/guidelines from the officials.
[email protected] can help with any errors related to payments.
A page from USTravelDocs http://www.ustraveldocs.com/in/in-niv-paymentinfo.asp gives a decent overview of available payment options and methods.
Following payment options are available:
National Electronic Funds Transfer (NEFT)
Mobile Payments – IMPS

Cash – Over the Counter (AXIS Bank and Citibank)
I found the NEFT method pretty easy. Once you're ready to pay, head over to:
https://cgifederal.secure.force.com/?language=English&country=India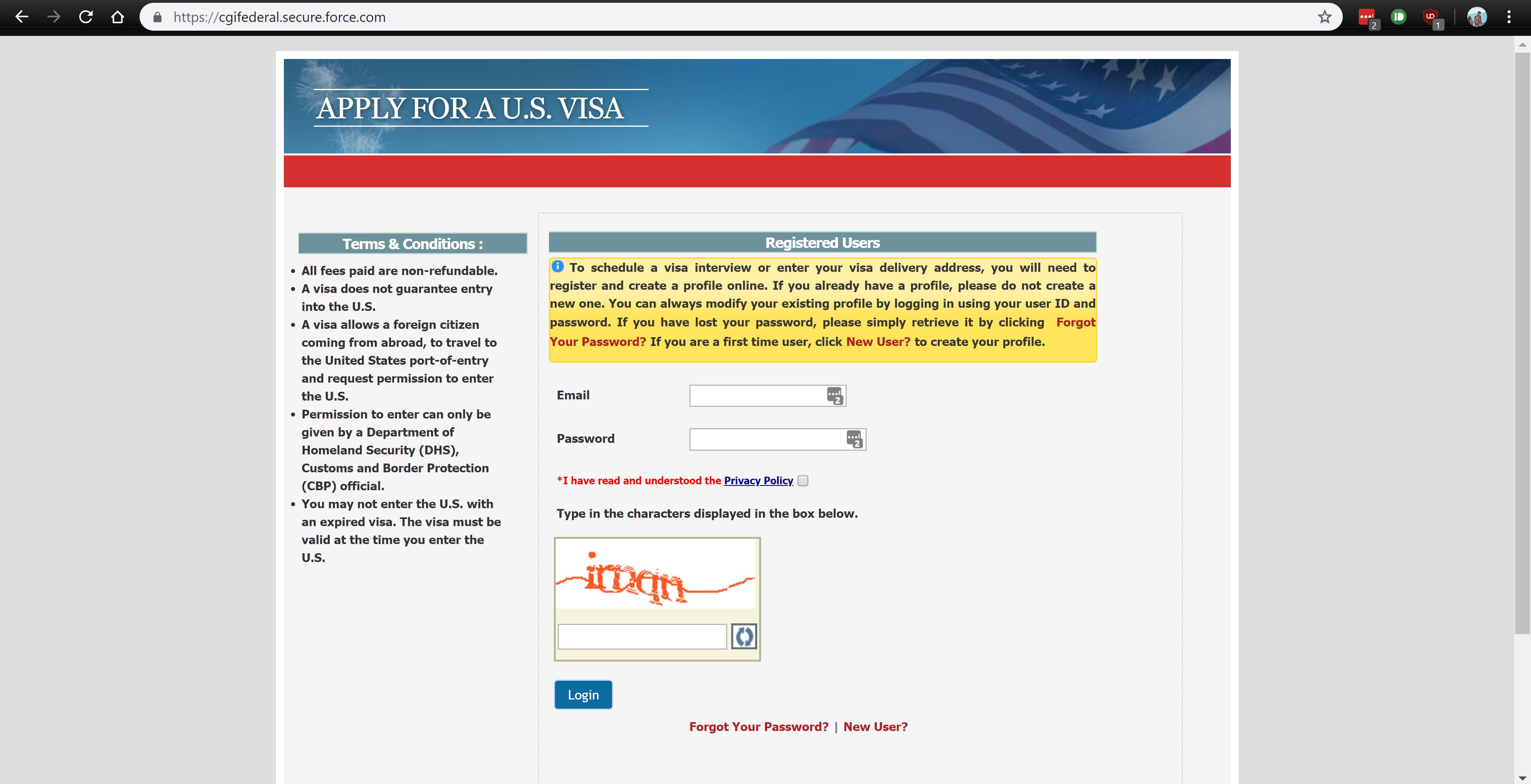 and create a profile. Then choose the Schedule Appointment option. Follow the steps presented on your application. The application is intuitive and won't take more than 10 minutes to finish.
On the payment confirmation screen you will be presented with payment options and further details of how to initiate payment. For my case, it took 3 days to reflect the payment on the dashboard.
I will pitch for below step-by-step guide once again if you get stuck at any point:
---
Book visa slots ASAP
It's always a good idea to book slots as soon as possible after you get payment confirmation.
Earliest slot can be as early as 7 days or as late as 60 days depending on time of the year and consulate location. It is also possible that you will get OFC/VAC appointment early on but consulate interview date will be much later.
By this time you might be wondering what's this deal about OFC/VAC/Consulate. I will explain them in next section.
You can see the current wait times at the Travel.State.Gov website:
Current wait times: https://travel.state.gov/content/travel/en/us-visas/visa-information-resources/wait-times.html
To give an idea, here's how the availability looks like on 25th October 2018:
| | | |
| --- | --- | --- |
| Consulate | Visa Type | Appointment Wait Time |
| Hyderabad | B1/B2 – Visitor visa | 22 calendar days |
| Hyderabad | F1 – Student visa | 22 calendar days |
| Hyderabad | Other non immigrant visa | 22 calendar days |
| Mumbai | B1/B2 – Visitor visa | 11 calendar days |
| Mumbai | F1 – Student visa | 11 calendar days |
| Mumbai | Other non immigrant visa | 11 calendar days |
| Delhi | B1/B2 – Visitor visa | 35 calendar days |
| Delhi | F1 – Student visa | 35 calendar days |
| Delhi | Other non immigrant visa | 35 calendar days |
| Chennai | B1/B2 – Visitor visa | 16 calendar days |
| Chennai | F1 – Student visa | 16 calendar days |
| Chennai | Other non immigrant visa | 16 calendar days |
| Kolkata | B1/B2 – Visitor visa | 7 calendar days |
| Kolkata | F1 – Student visa | 7 calendar days |
| Kolkata | Other non immigrant visa | 7 calendar days |
Scheduling is done through the same website:
Schedule visa slot: https://cgifederal.secure.force.com/?language=English&country=India
Click on Continue from the left sidebar, verify your passport pickup location, follow the instructions and schedule both Consular and OFC appointment. (Details about them in the next section) Upon completing the application, you'll see confirmation page.
Remember to schedule OFC appointment at least a day prior to consular appointment.
Refer to the PDF guide I have been linking for detailed walk through:
Its important to print/save/email the confirmation. This will be required at the appointment locations.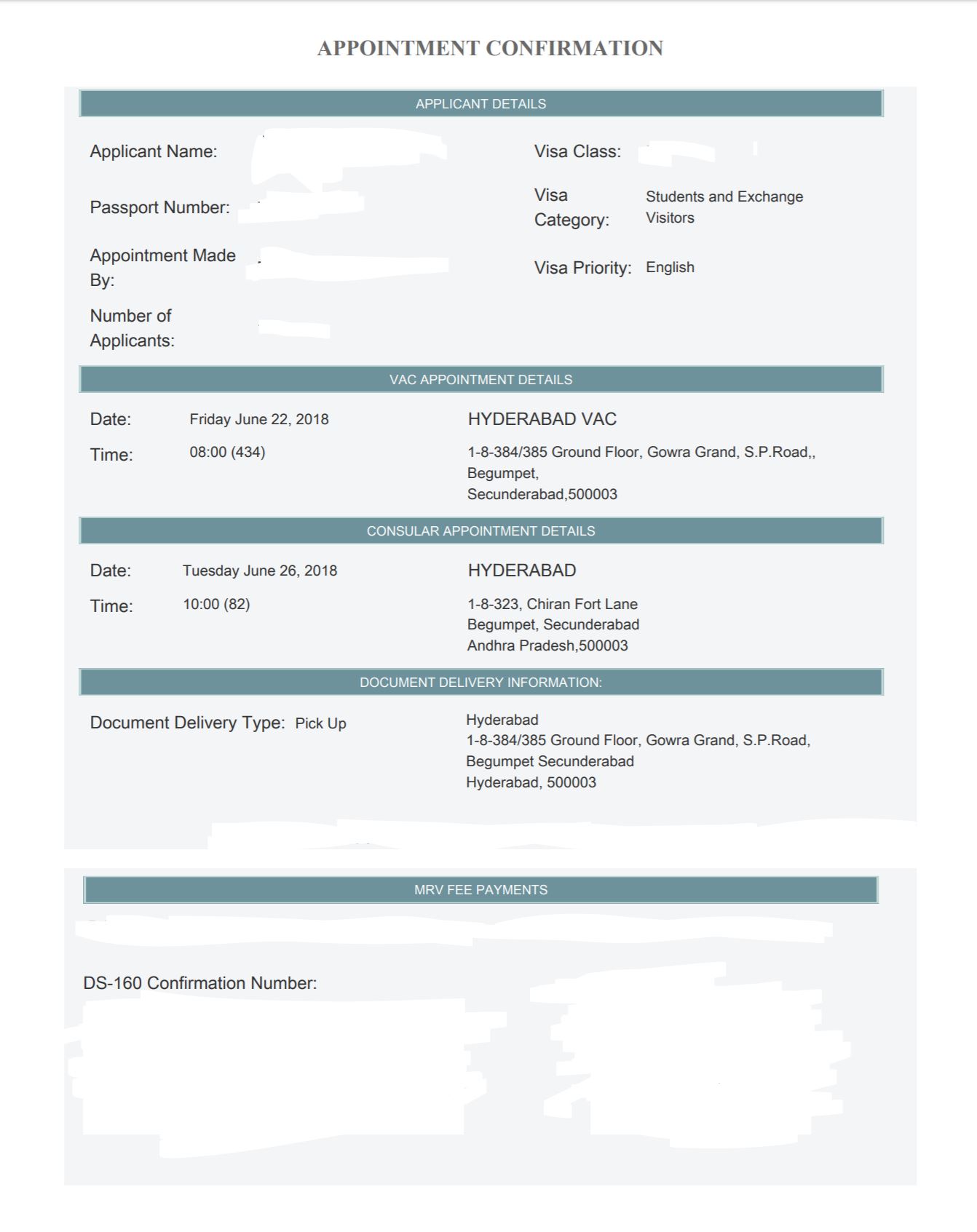 ---
FAQ's from the Confirmation Page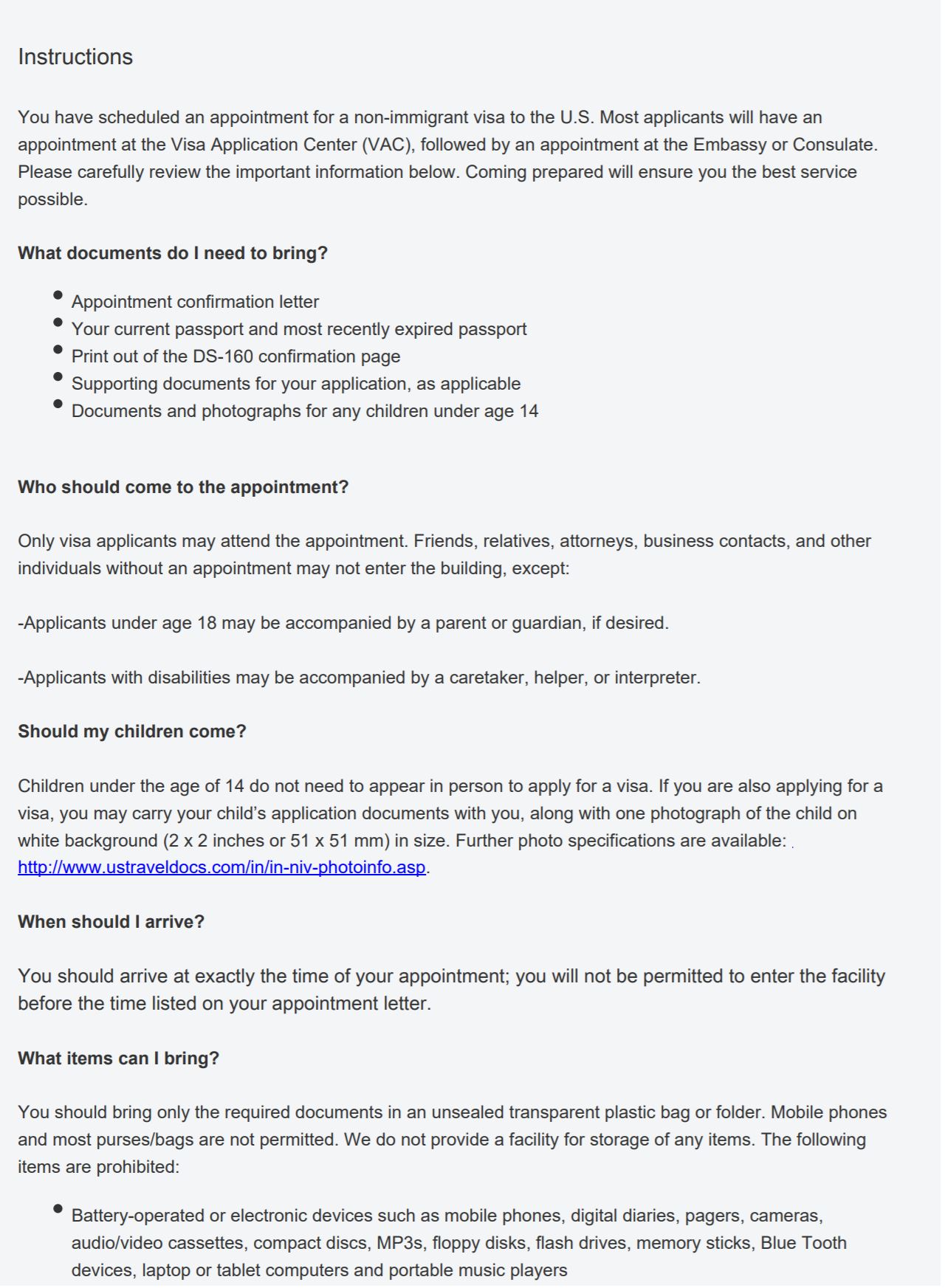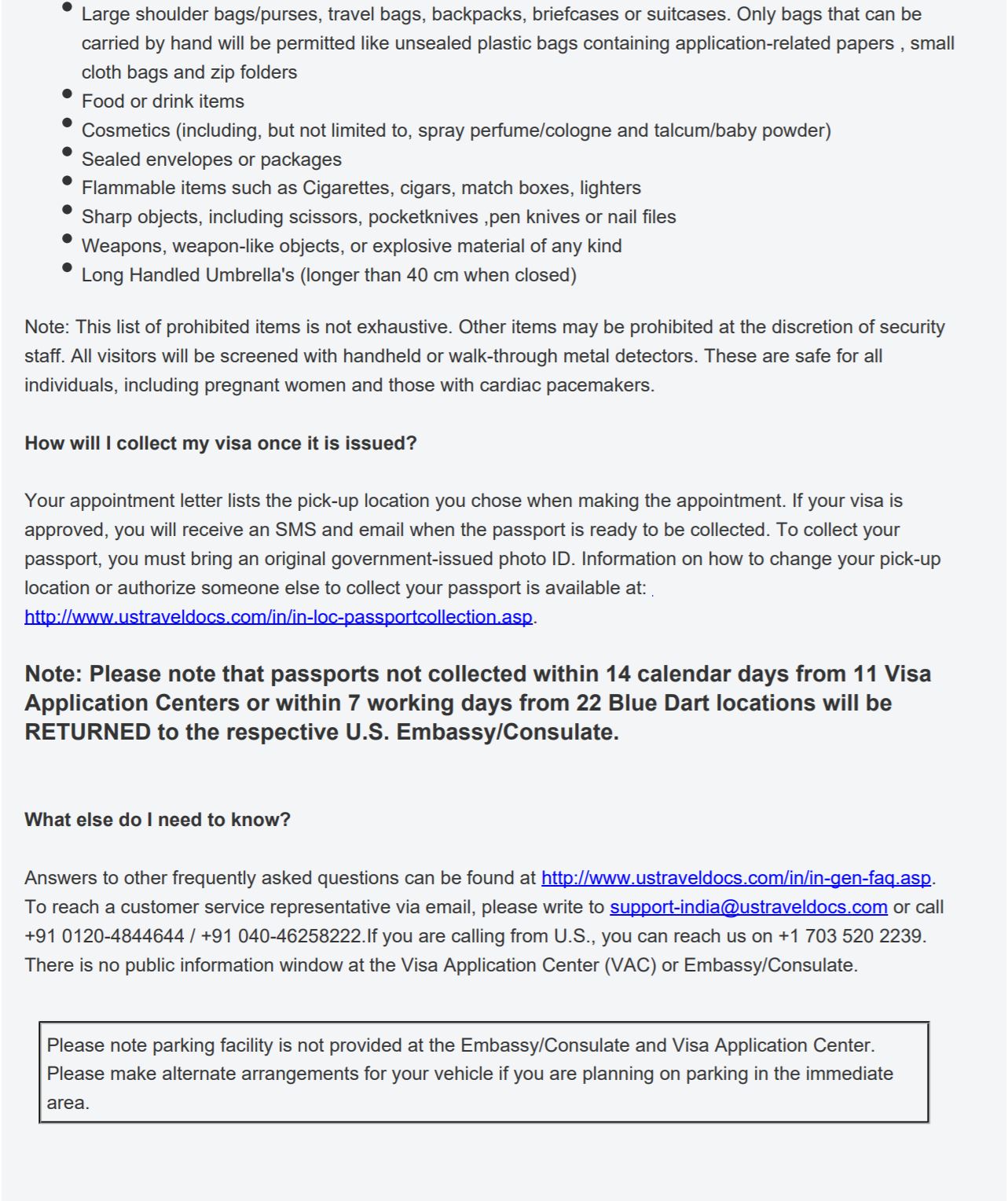 ---
OFC/VAC vs Embassy/Consulate
So you might have heard these two words being used frequently and wondered what do they mean and what's the difference between them.
OFC/VAC – Offsite Facilitation Center/Visa Application Center
Applicants for US visas are required to visit OFC at least a day prior to consular interview.
This is NOT an interview. OFC appointment may not be applicable for all applicants.
On the OFC/VAC appointment, the facility staff will verify your documents and take photos and bio metrics. More details on this are shared in later section.
US Consulate/Embassy
Yes, US consulate/embassy are the locations where your visa interview will take place.
To give an analogy, VAC/OFC is like a registration front desk and consulate is like the interview room.
Note that locations of both VAC and US Consulate can be different. In case of Hyderabad, they are located at walking distance.
On a side note, usage of electronics is not permitted at both places.
---
Prepare visa documents
Kudos for making to this stage!
Since you'll have your visa appointment a few weeks in future, utilize this time to make sure your documents are in order.
In most cases, you will not be asked anything apart from your I-20 and passport by the visa officer. But as they say: it's better to be safe than sorry.
Here's how I organized my documents in Google Drive. Of course you'll need to carry physical copies to the appointment center but I highly recommend to store all documents in cloud.
I also recommend to get a good documents organizer such as https://www.amazon.in/AmazonBasics-Expanding-Folder-Letter-Paper/dp/B01B25NN64 and organize documents set wise.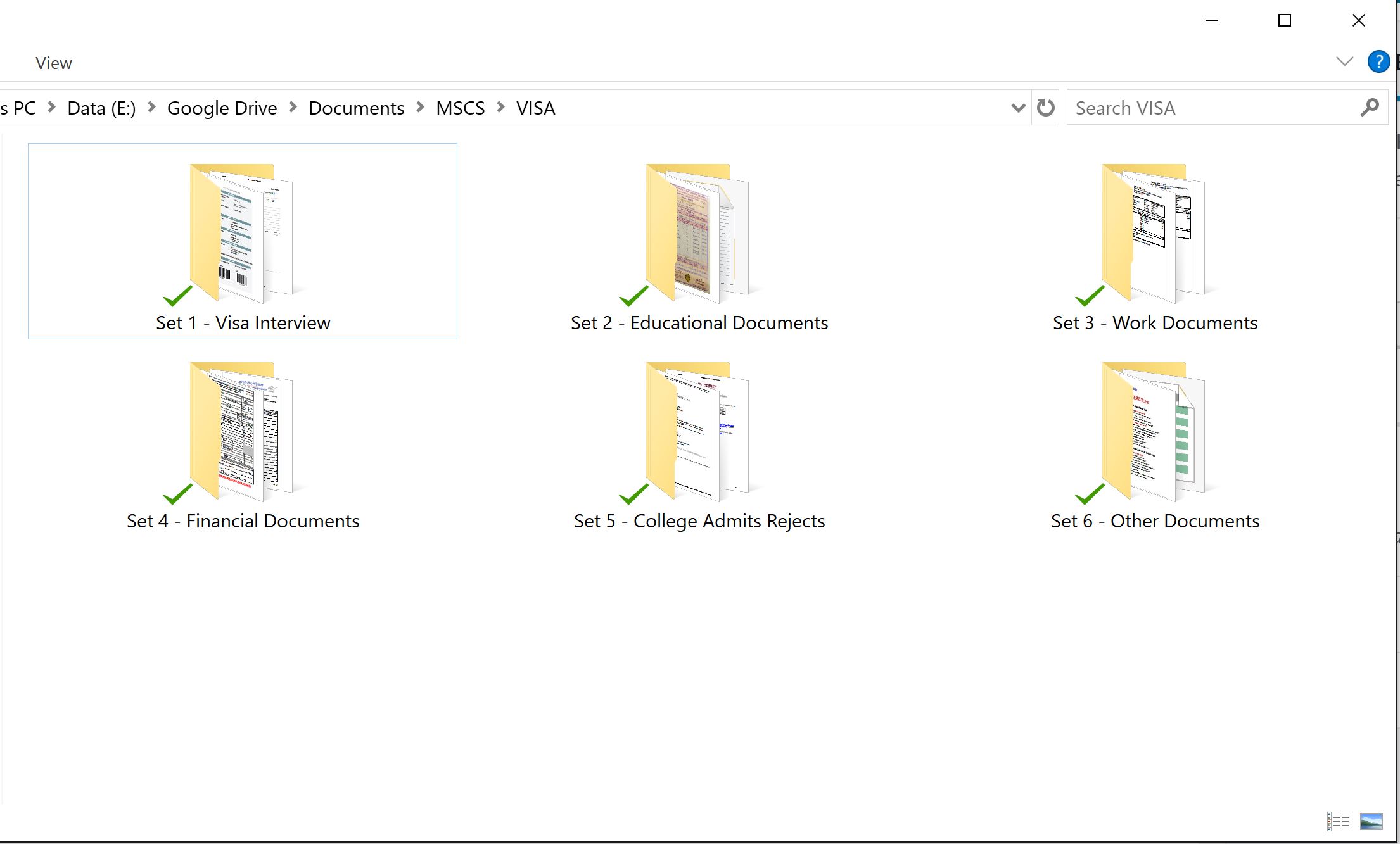 Let's go through each set:
Set
Documents
Set 1 – Visa Documents
1. Passport
2. Visa appointment confirmation
3. I-20
4. DS-160 confirmation
5. SEVIS fee receipt
Set 2 – Educational Documents
1. All semester mark sheets
2. Degree certificate
3. GRE score
4. TOEFL score
5. HSC marksheet
6. SSC marksheet
7. Transcript
Set 3 – Work Documents (If applicable)
1. Joining setter
2. Last 6 months salary payslips
3. Experience letter (If applicable)
4. Promotion letter (If applicable)
Set 4 – Financial Documents
(As applicable)
1. 6 months bank statement
2. Investments/funds certificate
3. ITR
4. Loan letter
5. Property documents
6. Any other relevant documents
Set 5 – Admits Rejects
1. All admits
2. All rejects
Set 6 – Other Documents
1. DS160 application
2. Funds breakup
3. CFR confirmation
4. Any other relevant documents
5. Any other ID card
In case you're wondering – no, a passport size photograph is NOT required at all. Your photo will be taken at OFC (with auto mounted good quality Canon DSLR :D).
---
VAC/Embassy/Consulate Timings and Locations
As I iterated earlier, be sure to check exact location of your OFC and Consulate. It is not necessary that both will be at same location.
http://www.ustraveldocs.com/in/in-loc-ofc.asp page has detailed information on Visa Application Center Locations and Timings.
VAC Operation Hours
Monday to Friday – 08:00 a.m. to 05:00 p.m.
Sunday – 01:00 p.m. to 05:00 p.m.
VAC Locations
City
Branch
Address
Mumbai
Bandra East, Mumbai – 400051
Trade Center, Gr. Floor, G Block,
Bandrakurla Complex
Chennai
Numgambakkam, Chennai 600034
Good shepherd, No 82, Kodambakkam High Road

Hyderabad
Begumpet, Secunderabad – 500003
1-8-384/385, Gowra Grand, S.P.Road

Kolkata
Kolkata – 700017
Jasmine Tower, 31, Shakespeare Sarani (1st Floor)

New Delhi

Connaught Place, New Delhi – 110001
Shivaji Stadium Metro Station, Concourse Level
Baba Kharak Singh Marg
US Embassy/Consulate Locations
| | | |
| --- | --- | --- |
| City | Branch | Address |
| Mumbai | Bandra East, Mumbai – 400051 | C-49, G-Block, Bandra Kurla Complex, Bandra East, Mumbai 400051 |
| Chennai | | 220 Anna Salai, Gemini Circle, 600006 |
| Hyderabad | Begumpet, Secunderabad – 500003 | Paigah Palace, 1-8-323, Chiran Fort Lane, Begumpet, Secunderabad 500 003 |
| Kolkata | | 5/1 Ho Chi Minh Sarani, 700071 |
| New Delhi | | Shanti Path, Chanakya Puri 110021 |
Of course, the most efficient way to get pin point location is to use Google Maps. Type in keyword such as "US VAC" and you shall find you way.
---
Hyderabad Visa Application Center (VAC) and Consulate
When I applied for visa, I was still working in Hyderabad so the obvious choice for me to opt for Hyderabad location for VAC appointment and interview. I can shed some light on the Hyderabad locations.
The VAC
The exact location of the VAC is https://goo.gl/maps/AkEevjdrZuT2. You'll drop down on left near the metro station.
The VAC is hidden inside the concrete jungles of Gowra Builders. Ask the security guard and he will be able to guide you.
There's no point of reaching early to the center as they will allow entry only 15 mins prior to appointment time. Also, at the time when I visited the place, there was no shelter over the head for the people standing in queue.
Xerox and locker facility is available just around the building by a private entity. Since bags or any other belongings except the documents is not allowed, it will be better idea to leave them in your vehicle or at home.
The VAC doesn't feel as intimidating as the consulate. The staff is sufficient and gets your work done efficiently.
The Consulate
The exact location of the consulate is: https://goo.gl/maps/6souiM8Nyex It is two minutes walk from the Gowra Grand VAC center.
The area is heavily guarded and you feel like you're entering a military base.
There are tons of waiting and locker rooms available just outside the consulate. Also abundant xerox and printing shops. I'm not sure about parking though.
As like VAC, they only allow applicants who have appointment time within 30 minutes in future so no point of reaching early on. Once you enter their facility, their process is streamlined and super efficient considering the number of applications they process every day.
I will talk about the process in following section.
---
Visit Visa Application Center – The Process
VAC is the center where you'll be completing your document verification, bio-metrics registration and photo.
Before proceeding to VAC, please make sure that the details you have in DS160 application exactly matches with your passport details. Name should at least match exactly, I've seen the staff comparing names character by character.
To start with the process,
Reach about 15 mins before the appointment time
The required documents are confirmation page of DS160 application, visa appointment confirmation page and your passport.
No other document will be asked usually, unless they find some discrepancy.
You enter the queue outside the center.
Security check will be done at the gate. Only documents are allowed.
Documents will be verified on the next stage
Post verification, a sticker with bar code will be pasted on your
Next, you'll be given a token for the counter. At your turn, go to the counter.
The operator will register your finger prints and photo into the system. You will also take an oath that the information is correct and true and tada tada tada.
Guess what, you're out!
I found their process terrific. There were no unnecessary waiting periods or delays.
Also as a reminder, you'll need to complete process at VAC at least a day prior to your visa interview.
---
Consulate Interview Process
Here comes the daunting part. Although one notable point is that the consulate staff, from security person to the visa officer are helpful.
The process will resemble to:
Reach 30 minutes before appointment time
Join the queue outside consulate
The security personnel will instruct you on what's allowed and what's not. Sealed envelopes are not allowed. Electronics aren't allowed. In a nutshell, it is wise just to carry unsealed documents.
Enter the facility after scanning in your passport bar code
First stop is at the security screening. Leather items such as wallet, belt, shoes will need to be placed in the tray.
Next, wait for finger print verification. Average wait time is 15 minutes and soon you'll be guided by the staff to join queue for finger print verification.
Post verification of finger prints, sit in the waiting area for 10 more minutes. Soon the staff will guide for another queue for interview with visa officer. You'll be given a token number upon entering the queue.
Final stage is the visa interview. Max 5 minutes, average 2 minutes. As you get closer to your turn, you'll be able to hear interviews of other. Do not be get nervous or discouraged if the applicants ahead of you faced rejection. A lot of applicants get rejected and return with passport in their hand.
Your passport will be withheld if you've been granted visa, it will be returned back otherwise.
Average time for the entire process is 1 hour. (At least for Hyderabad)
Again, the process is well structured and there will be staff to assist you at all stages. The efficiency is brilliant.
So what happens during those 2 minutes of the visa interview? Let's figure out in next section.
---
My 3 Minute Visa Interview Conversation
My appointment time was at 10.00 AM. I entered the consulate building at 9.40 AM. Hopping through security and fingerprint verification, I was queued up at interview counter at 10.30 AM.
VO – Visa Officer – The officer who takes visa interview
VO had rejected 3 applicants in front of me. I was nervous AF. My passport and I-20 was passed on to VO by staff member.
---
Darpan: Good morning! How are you doing?

VO: I'm doing great. How are you?

Darpan: I am great too, thanks.

VO: So you're going to NC State, yeah. Which course?

Darpan: I will pursue Master of Computer Science.

VO: What's your GRE score?

Darpan: It's 327.

VO: What will you do after your MS?

Darpan: I will return back to India and join my current firm in R&D role.

VO: What's the name of firm?

Darpan: Pervacio Inc

VO: How large is it and what do they do?

Darpan: They have 300 employees in India and 500 globally. [I struggled a lot to explain my company function, didn't give proper answer.]

VO: So..like..they make mobile apps?

Darpan: Yeah, yeah, mostly for carriers like AT & T, T-Mobile, Docomo.

VO: Who's sponsoring you?

Darpan: I've taken an education loan. Additionally, I've my own savings, parents' savings and x acres of land.
VO: What do your parents do?

Darpan: My mother is government teacher and father is pathology doctor.

VO: Alright, I am approving your Visa. Be careful with this i20 – you'll need it at US port of entry.

Darpan: Sure, thanks a lot! Have a great day!

VO: Yeah, you too. Thanks.

[Back in my mind – ohhh yeeahhhh! So this is happening!]
---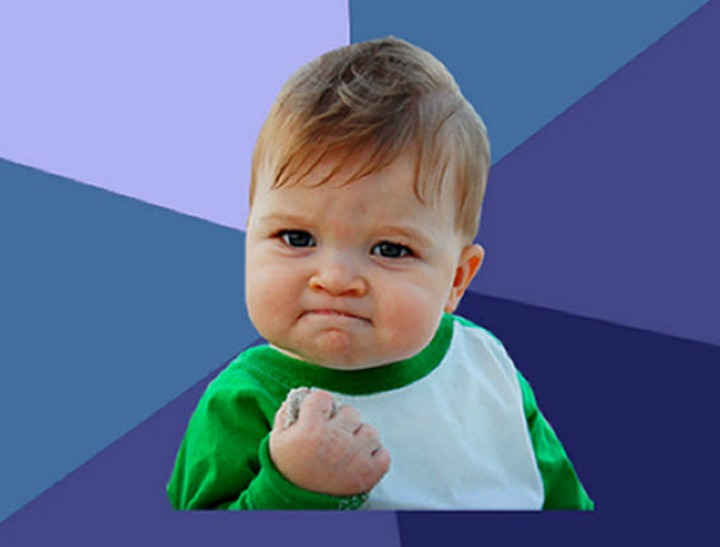 ---
Collect passport
If your visa was granted, the VO will keep your passport. It will be returned to you otherwise.
You'll be notified via email or SMS as the passport becomes available for pickup (If you've selected pickup option while scheduling visa appointment.) Not sure about other locations but for Hyderabad, the pickup location was the VAC at Gowra Grand.
If you're collecting your own passport, any government issued ID will be suffice for verification. If someone else is collecting on your behalf, an authorization letter might be needed.
Check out USTravelDocs page at http://www.ustraveldocs.com/in/in-loc-passportcollection.asp for locations and timings information. For Hyderabad VAC collection center, the timings are:
Mon-Fri 10:00a.m. – 4:00p.m.
Sun 1:00p.m.-5:00p.m.
Passport collection is a trivial process and won't take more than 20 minutes. (Depends on the queue, of course)
---
FAQ Visa Interview Questions with Sample Answers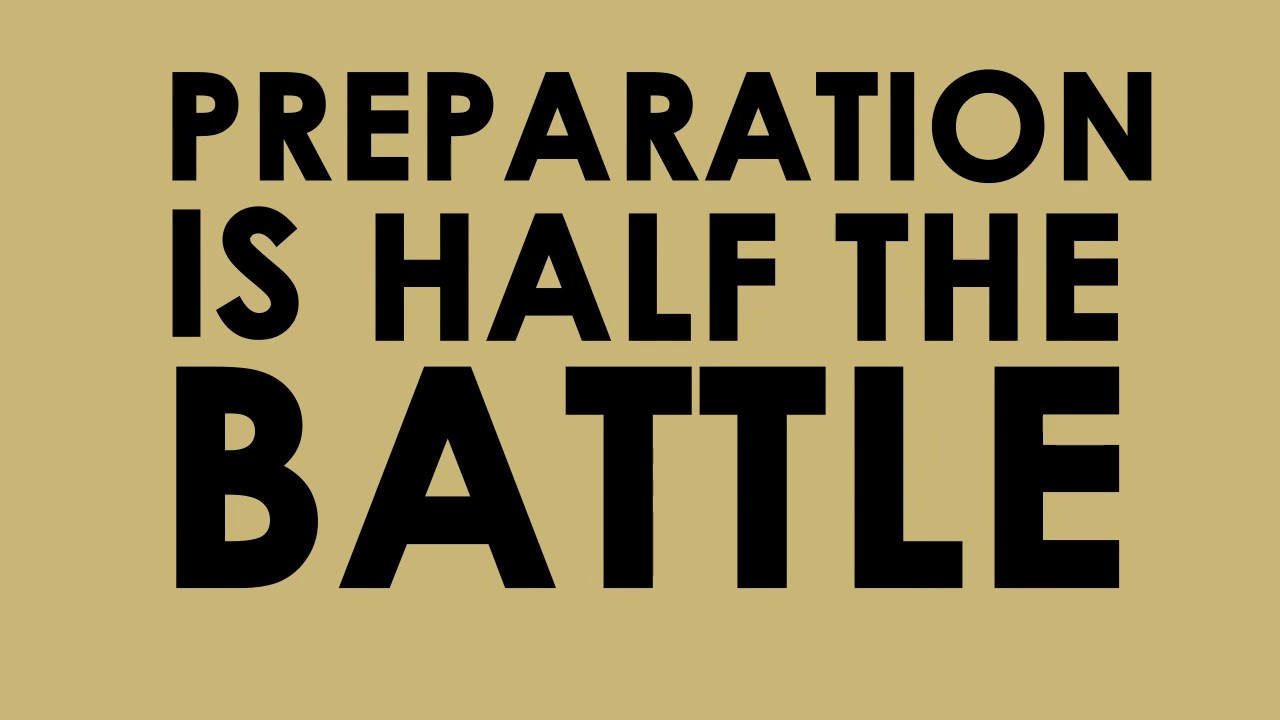 While the interview lasts for a mere 3 minutes, it is never a bad idea to prepare well for all most likely to be asked questions.
These are the questions I prepared for myself. I've included sample answers too when appropriate.
What brings you here/why are you going to USA/purpose of your trip?
I am going to USA to pursue Masters degree in Computer Science from North Carolina State University.
Why USA?
– Gives me exposure to my field of interest, computer vision and machine learning
– Research work in US universities is beneficial and would me sharpen my skills
– Along with theory, they also focus on practical aspects
– Cultural diversity
– US is hub of tech companies
– US degree has global acceptance
– US courses are flexible
– US degree has a great demand back here in India market

Why NCSU?
It is one of the 3 points of research triangle park and the courses offered there research going on here matched my interests.

Especially, the CIIGAR lab. [Computational Intelligence and Games Research] where they make use of computer science disciplines such as computer vision, machine learning to create tools which can offer behavior insights.

IBM hub for quantum computing, Cisco network research lab. State of the art library James B Hunt. The courses in NCSU offer right balance between academic and industry.

60% students are international students so I will get to experience cultural diversity too. 

Name 3 Professors
David Roberts
Arnav Jhala
Prof Jin

Name 2 Personalities
James Goodnight SAS Institute
John Mayo Bell Labs

Name 2 other points of Research Triangle
Duke University, Durham
University of Carolina at Chapel Hill

Companies inside the triangle park
Cisco
IBM
Dell
Redhat

How research triangle will help
I've seen plenty of seminar being organized at NC State by companies located in the triangle park.

Also, they will organize conference, hackathons time to time, which will help boost my technical expertise.

About Raleigh
Its capital of the North Carolina. East coast of the US. Has population of half a million and has been consistently ranked as one of the best cities to live in USA.

Temp varies from -2 to 25. Part of the Research Triangle Park. Nearest airport is Raleigh Durham airport.

Admits/Rejects
Admits
University of Texas Dallas
Northeastern University
North Carolina State University

Rejects
Texas A&M University
University of Maryland, College Park
Stony Brook, New York

Why rejects

MS admission in Computer Science in US is very competitive. For the rejections, I might not have been able to fulfill their requirements and there were other profiles which were stronger than me.

Why not UTD

Research work going on there wasn't much interesting and wasn't much detailed. Only two courses were being offered that matched my interests.

Facilities, labs and libraries at NCSU were excellent.

Why not NEU

NEU is primarily focused on industrial oriented teaching and less focused on research work. Also they offered few courses in the field of my interest so no.

Projects and research work going on at NCSU interested me the most.

What kind of research at NCSU

IBM started hub for quantum computing

Cisco has network research lab

Game companies provide game play data to analyze user behaviour

What courses

Machine Learning
Advanced Machine Learning
Automated Learning and Analysis
Artificial Intelligence
Computer Graphics
DSA

Credit hours

10 Credit Hours – 10 Hours  Week
College %
GPA system and I scored X out of 10
What have you been doing after under graduation
I have been working as Software Engineer at a company, Pervacio Inc here Hyderabad since last 2 years.

What does your company do
Pervacio develops products for mobile reverse logistics operations. So when you exchange your old phone or return your old phone, it goes to mobile warehouses and our products for diagnostic, data wipe, content check are used in those warehouses.

Why Computer Science
In school time, I liked mathematics and had one computer at home on which I used to program. CS was a natural transition for me.
Why MS when you've job

While working on R&D projects in the field of image analysis in current job, I realized that I lack technical expertise. I needed dedicated time off to learn the latest skills require in the CS. My manager has encouraged me to go for MS.

Having MS degree will help me jump the corporate ladder quickly and also my current package.

What's your current package and what's your expectation
Current package XY.Z LPA, expected AB.C LPA

How will you finance/sponsors/manage funds?

I have taken an education loan, and in addition I have savings and my parents have savings and we have land.
What are your and parents savings
My savings are XY lacs and parents have AB lacs


What do your parents do 
Mother is a government teacher and father pathology doctor
Where will you stay? Why?
On campus. Travel time will be less and get to socialize with people from different nations.
On campus job?
No, I will prefer to dedicate my time for studies.
CPT?
Yes I will utilize the CPT period during summer internship to gain practical exposure in my field.

What after graduation
I will come back to India and join the current firm as Lead Engineer in R&D. I have a provisional offer from my current firm.

Why not US
I have my family, farms, properties here to look after. And I will already be having a job which I like to work.

That was long AF, wasn't it? 😛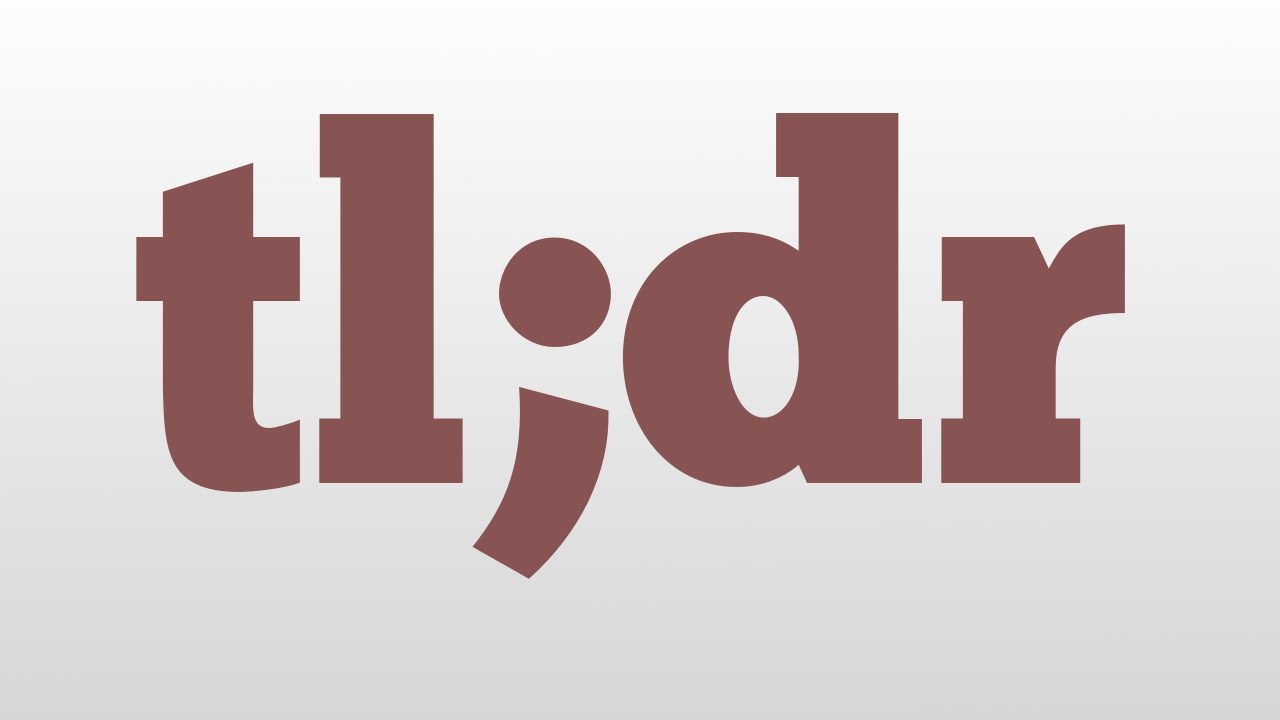 ---
Most Common Rejection Reasons
There are the most common reasons I noticed/heard for visa rejections. Note that rejections are frequent and you can always try again with rectifications.
Talking way too much unnecessarily
Not talking at all
Vague and superficial answers
Lack of explanation for funding
Too low GRE score (<295)
Applying for F1 after working for more than 10 years + Low GRE score (<300)
Taking admission into obscure name college despite having admits from better name colleges
Indicating directly/indirectly that you will not come back
Relatives in USA (This one's disputable reason. It depends on case to case though)
Not able to provide supporting documentation when asked (Such as loan sanction letter or GRE score or bank statements)
Bad luck – yes I have seen this happen. Sometimes you'll have everything on your side but luck.
---
Top of the Mind Tips
Here's what I think can be helpful for this stressful event.
It's going to be easy and you'll get the visa. Chill.
Answer precisely and to the point. The VOs do not have time to hear your story of when you were 5 year old and did a back flip.
Read again and keep above point in mind. Long stories and long answers will hurt in most cases. Ask VO if he/she needs additional detail. Chances are, if they need, they will ask preemptively.
Smile and keep ya' chin up. It makes you look confident and confidence is a key factor.
Remember that interviews are more like conversation, no sweat.
Do not get discouraged by noticing people returning with passport back in their hands. To be honest, I had 3 applicants in front of me and all of 'em were unfortunately rejected. I had became super nervous.
---
Help, Feedback, Suggestions
Did you like the article? Have feedback or suggestions to improve the content? Like to share any tips?
Please do. Please drop a comment down this post. I will be more than happy to improvise this post.
If you need help with anything which isn't covered here, drop a comment and I will see if I can assist.
---
About This Article
Phew!
This has to be the most comprehensive article I have ever written till date on this blog!
Nearly 5000 words. It feels great though – I strongly believe that this post will help scores of visitors.
It took me nearly 10 hours to compose this article. My browser crashed 3 times and this new Gutenberg WordPress editor gave up a dozen times.
Nevertheless, what's fun in life if everything is easy, right?
---
Featured Image Source: Unsplash