In normal case, you can see only 6-8 websites on the bookmarks bar. It consumes so much space thanks to long website title name. In this hack, I will show you how a simple tweak can remove that limitation and makes your web browsing extremely productive. And this is has pretty simple steps. This method is applicable to all browsers present in the market.
Final Result: 

Show/hide bookmarks bar: Ctrl + Shift + B
---
Simple Steps to Follow:
Your current bookmarks bar looks like,

Bookmark > Right Click > Edit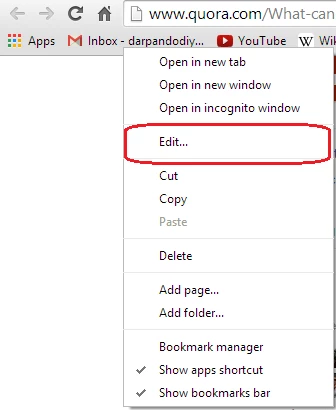 Erase the name of the bookmark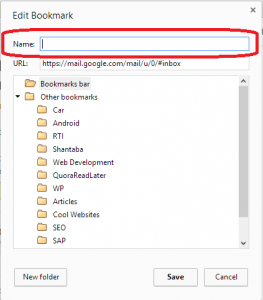 Hit save, repeat this for all bookmarked links and voila!

---
Edit:
Apparently, this hack is also applicable to Mozilla Firefox (Bookmarks Toolbar > Properties > Name) and Opera (Same as Chrome).
IE? Ain't got time for that!
---
Enjoyed the post? Comment form and share button are waiting for you!    [wysija_form id="2″]
---
 You'll love to read: