I bet you've never heard of the place Bildha! Have you?
My hometown is in South Gujarat. In South Gujarat, Dangs and Dharampur area has many places for nature fans. Some of them are popular and frequented by many travellers. For instance, Saputara, Wilson Hills or Don Hill Station.
Some of them are untouched. Bildha is one such place.
Weather was awesome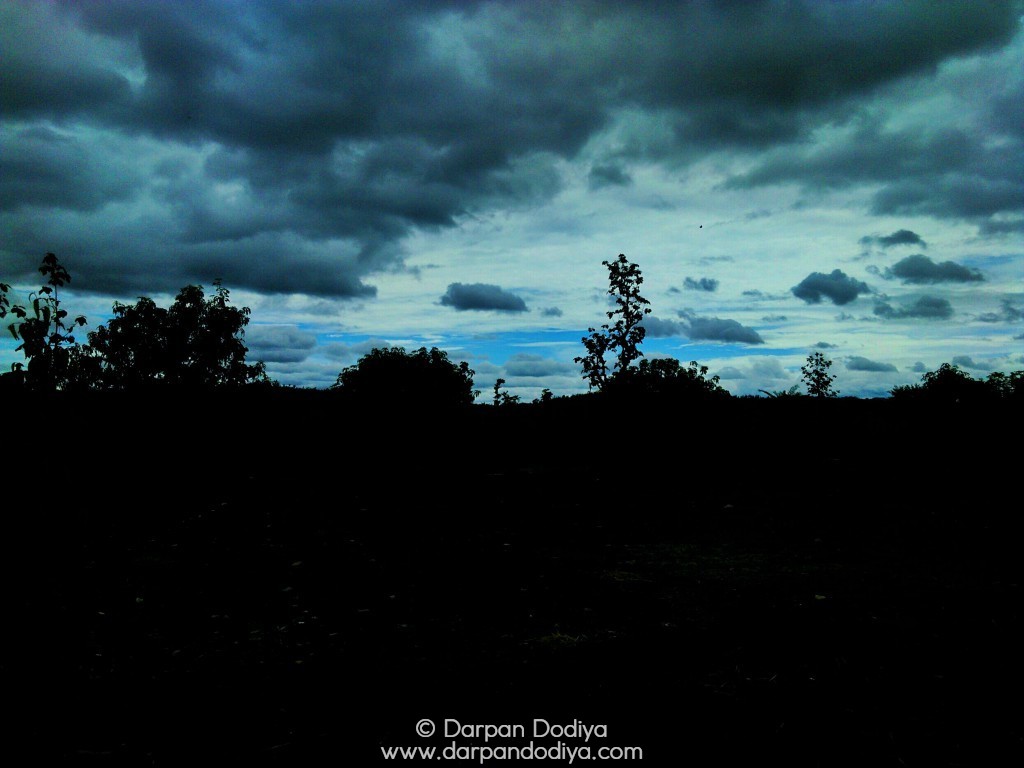 ---
Few Words About Bildha
Bildha is a remote village in Valsad district. It is located on the border of Maharashtra and Gujarat.
A good friend of mine, Manoj Mahla is from Bildha.
In last monsoon (June 2015) I was in search of some offbeat place to travel by, the ones which aren't on Google Maps.
I knew that Manoj lives in a village surrounded by hills. Made a call confirming his availability and we were on for Bildha!
Ready, steady, go!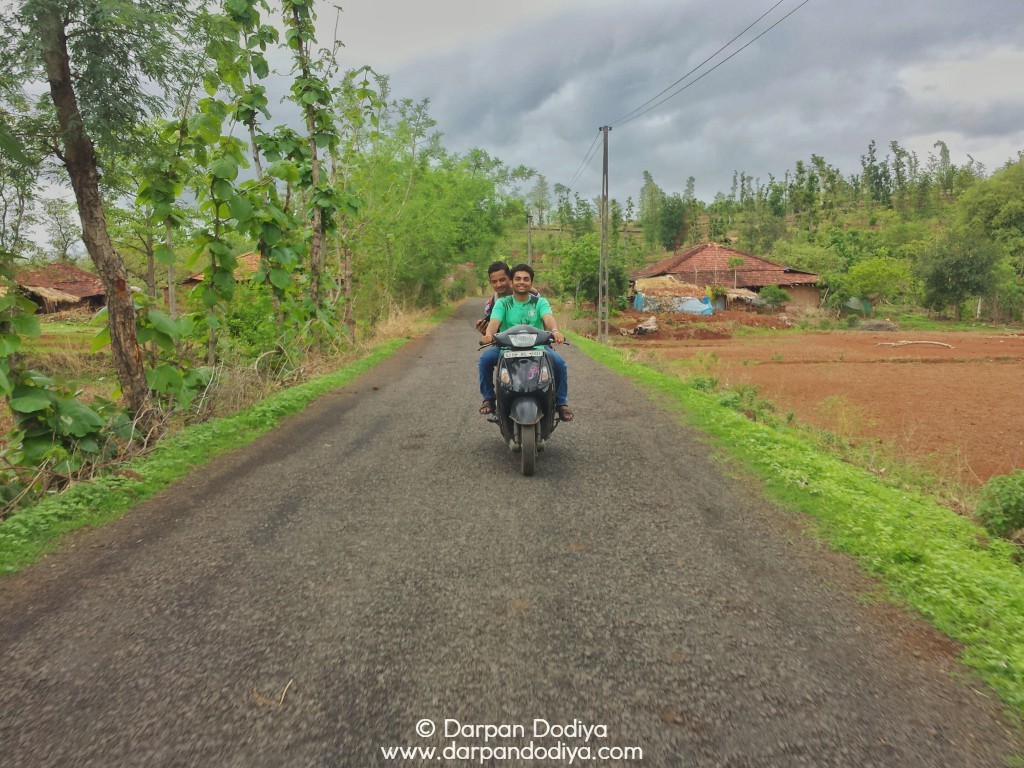 ---
"WE"
From left to right:
Manoj, Rahul Thakor, Me, Smit Patel and Mamo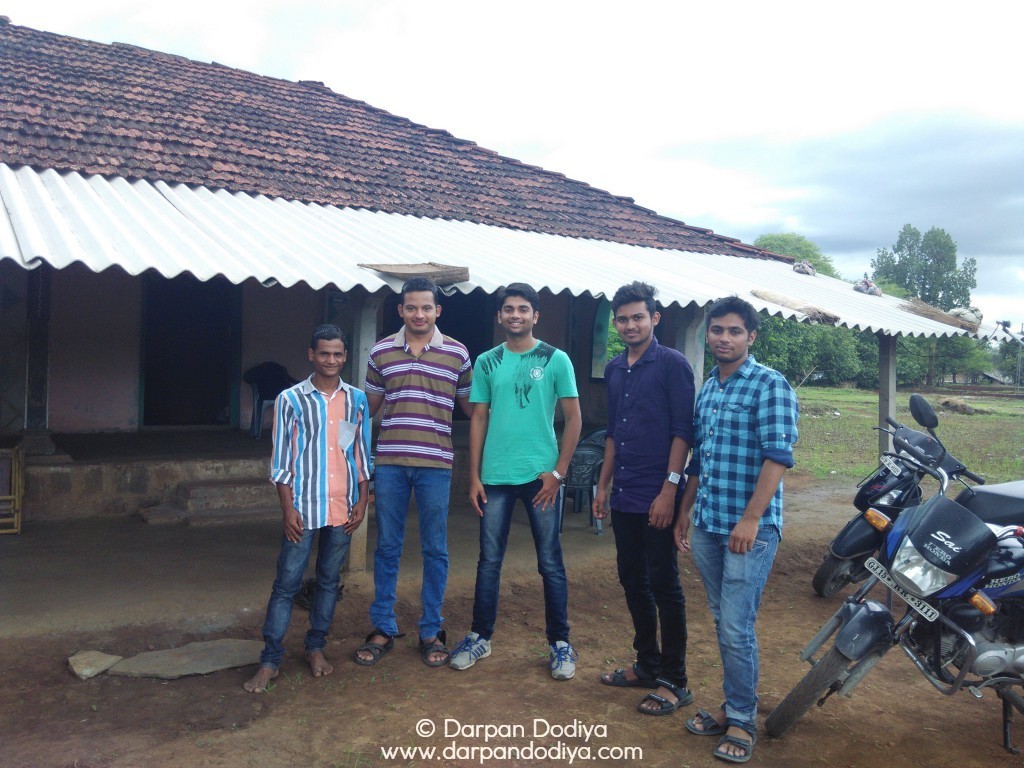 ---
A typical home in Dang/Dharampur area. Concrete buildings are rare sight.
As population is sparse, most houses are distant from each other.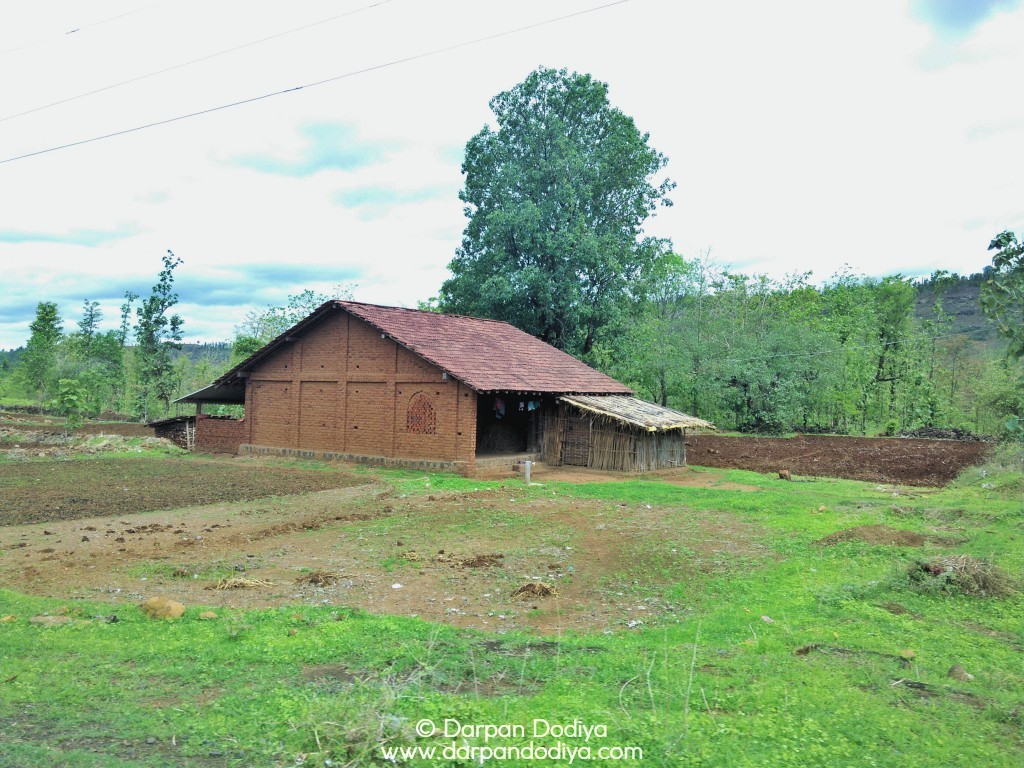 This is home of Manoj.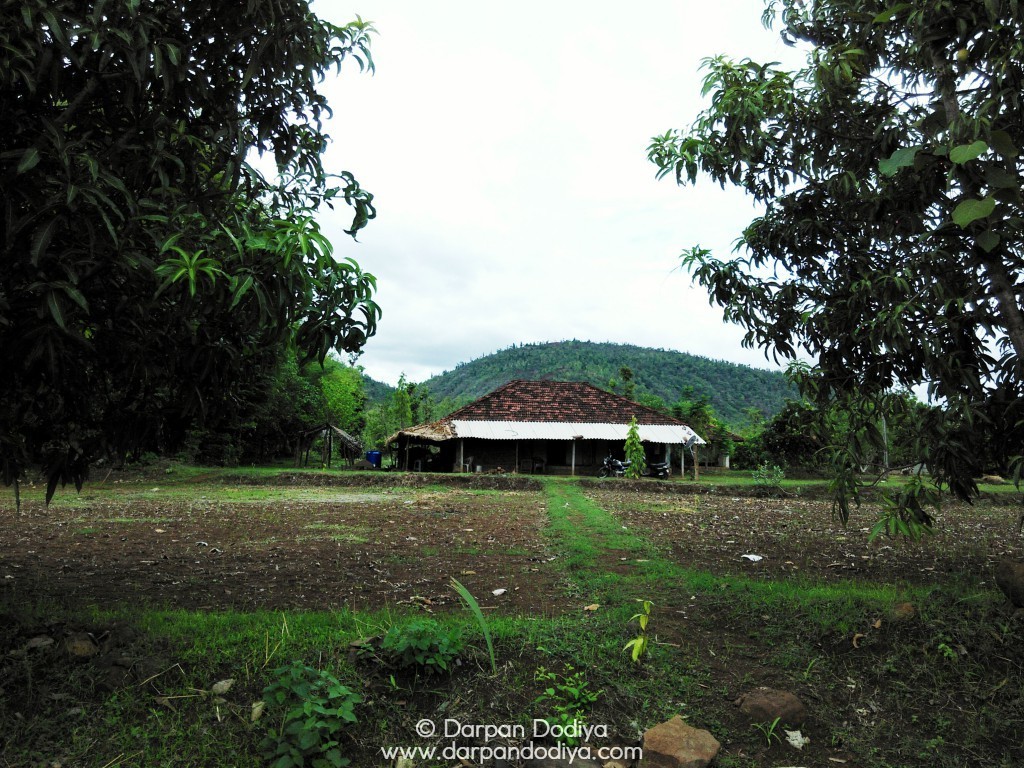 I mentioned Gujarat – Maharashtra border. See the tall tree? Maharashtra starts from there.
As this is very remote village, electricity is a major issue. Mobile network is surprisingly good however. (Hail Vodafone!)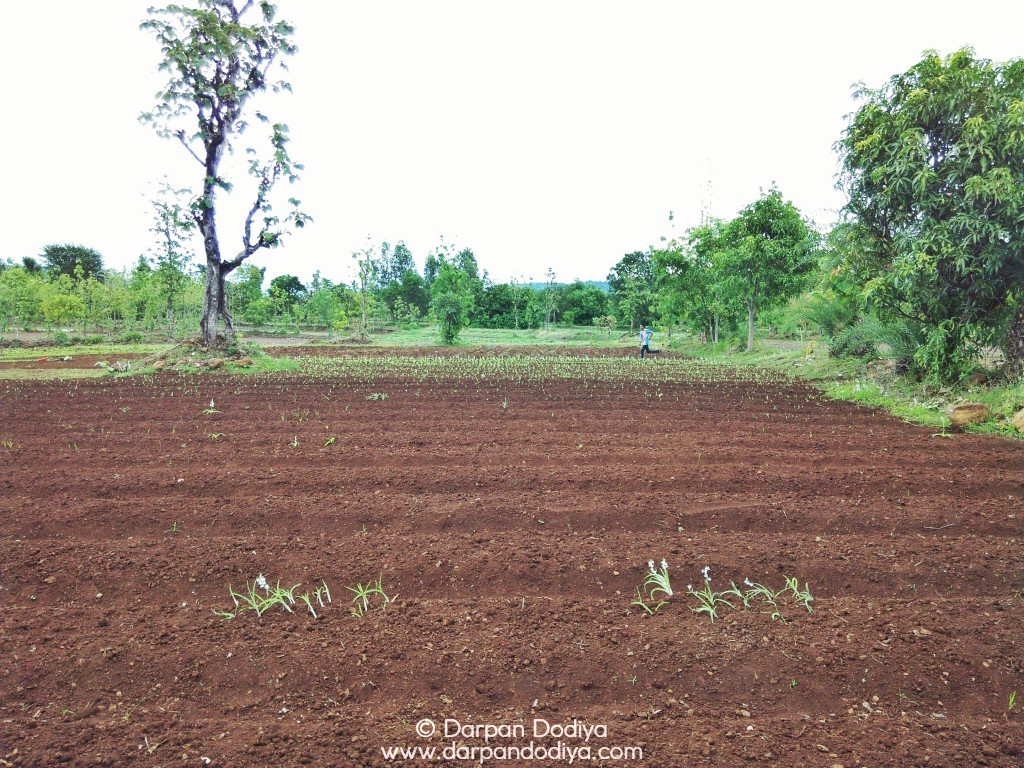 Seeds have been for monsoon season. They may look green in color but in the eyes of a farmer, they're gold.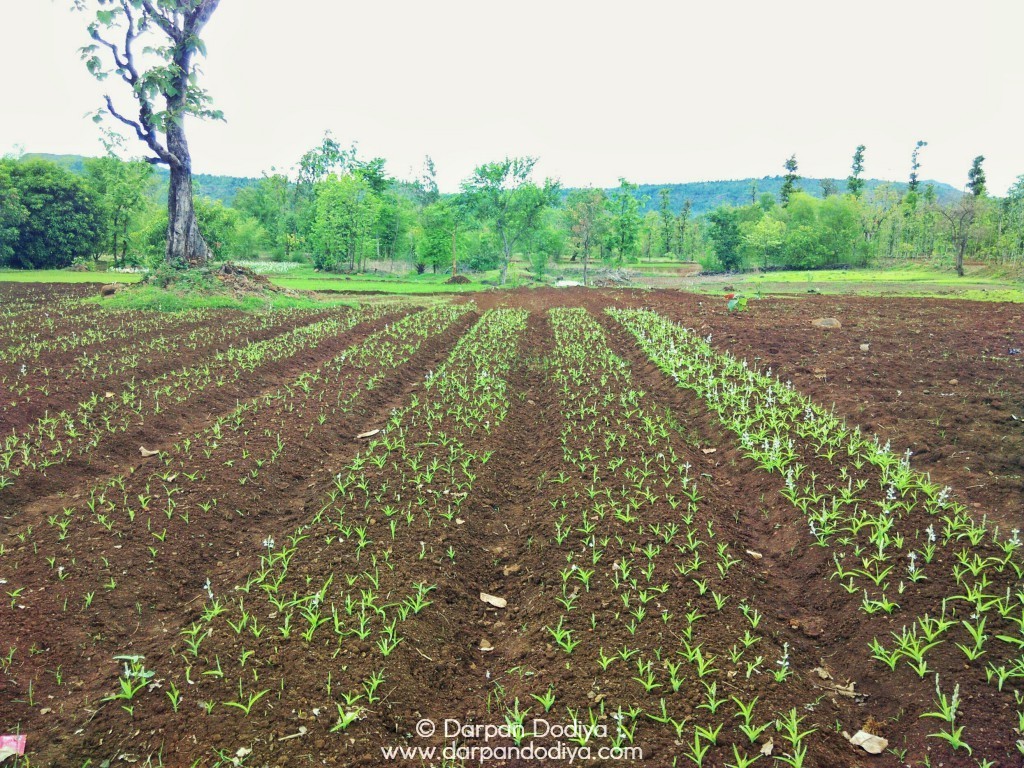 This is fruit. (Called Champa? Not sure. 😛 ) It's so strongly rooted with main trunk that even after I was hanging over it, I wasn't been able to separate it apart.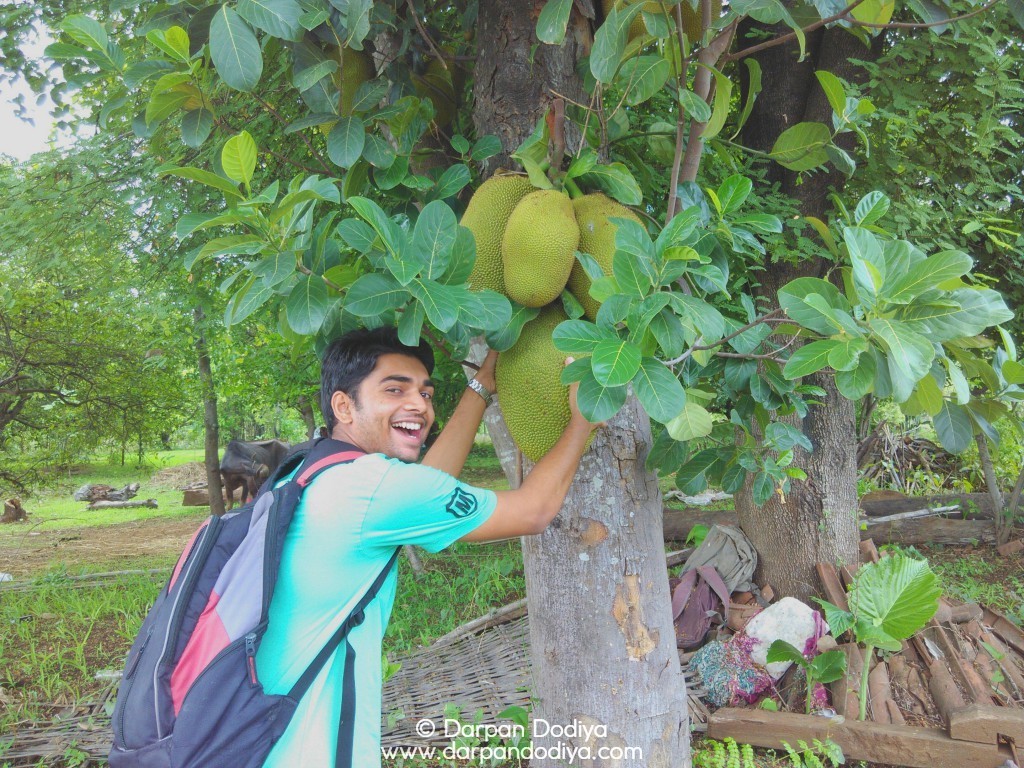 A closer look at his house.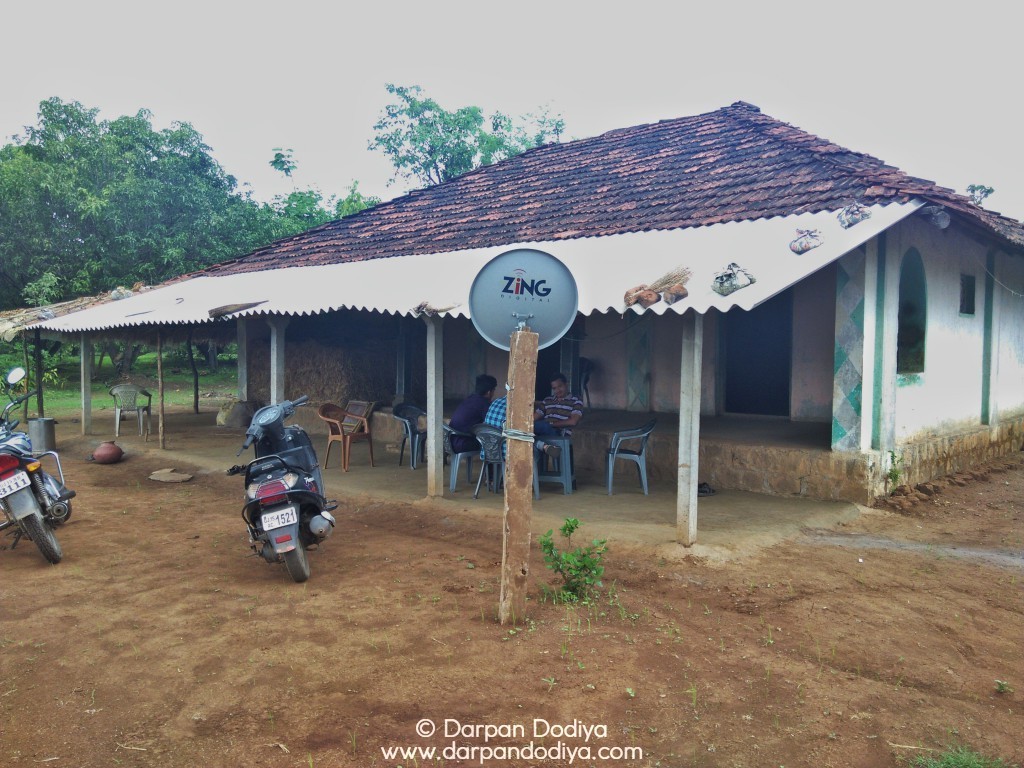 Heard about "Water Tea"?
Usually, we imagine milk as inseparable ingredient of tea. But tea without milk is also an exotic drink, I guarantee you!
Nevertheless, we enjoyed tea made of pure milk.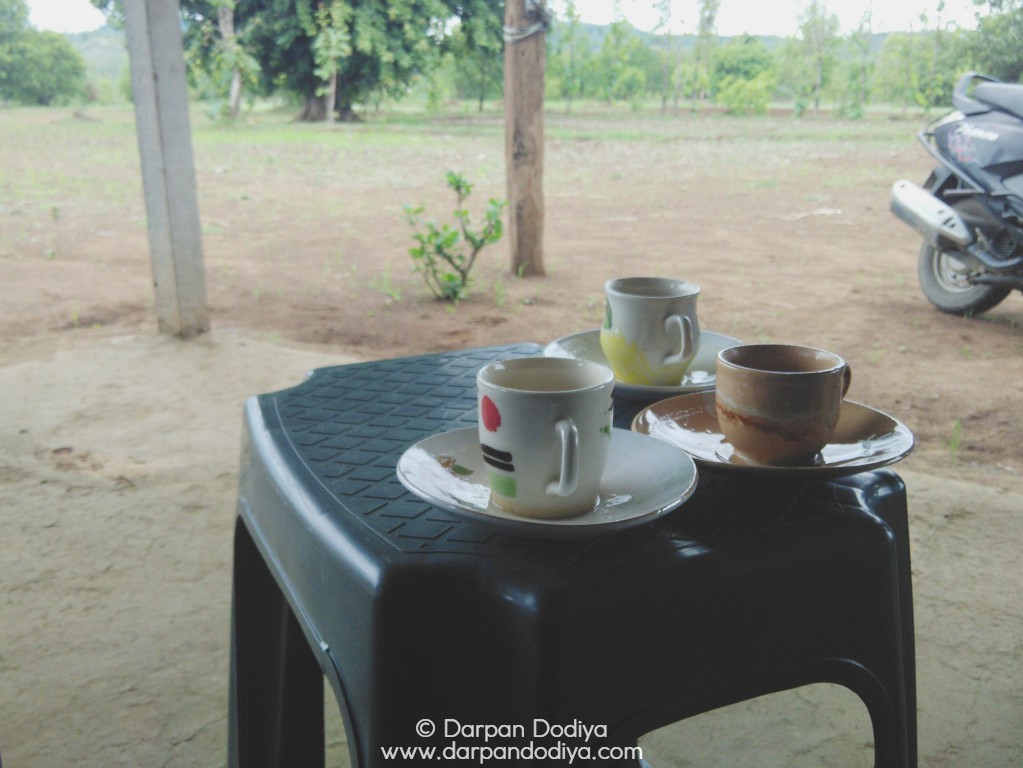 He took us for guided tour of his area. 🙂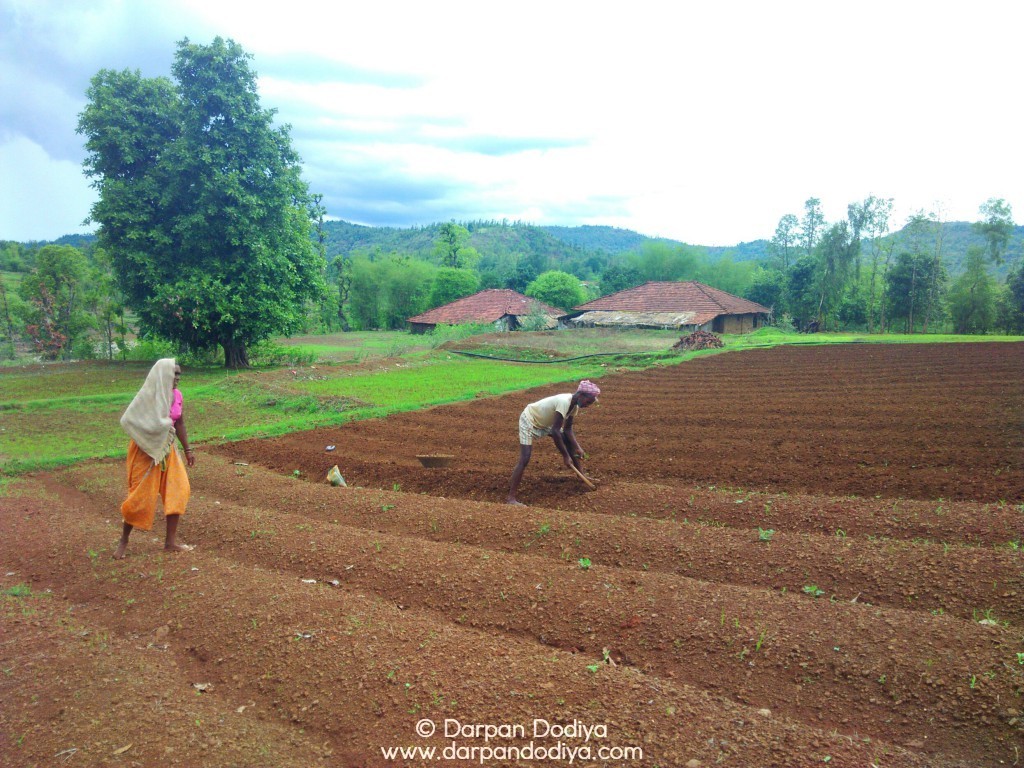 A closer look at the weapons of a farmer.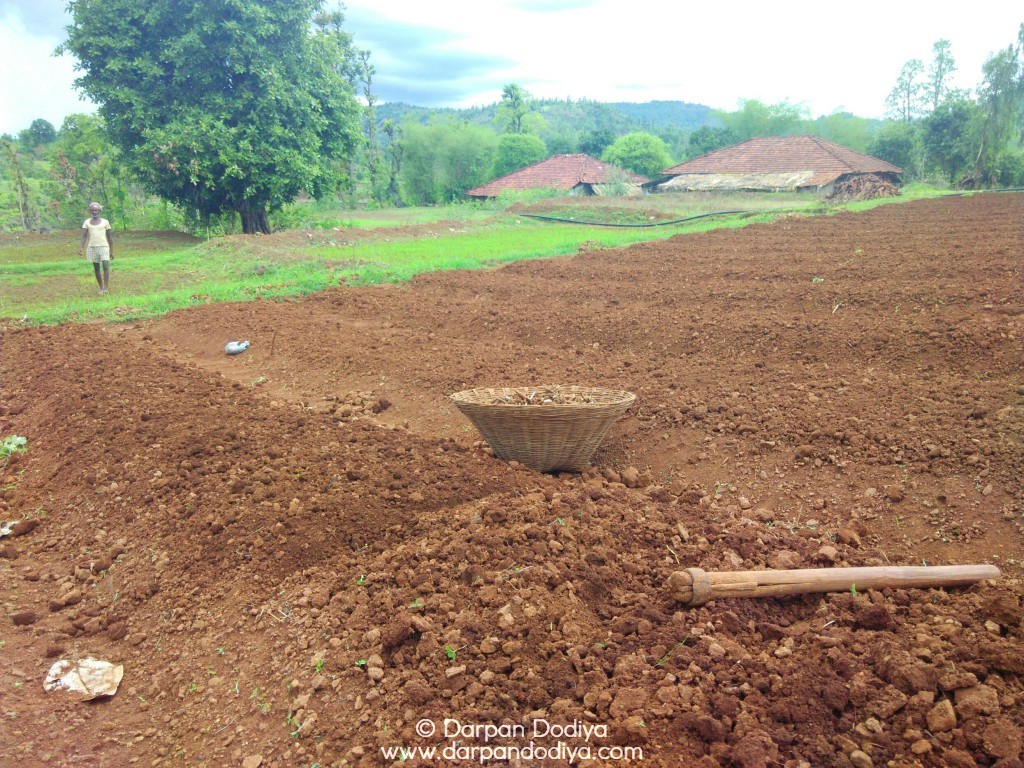 A newly build check dam. As monsoon had just started, water was all dirty. Manoj told us that government keeps building check dams here and there. A red flag is their construction quality. They don't last for long time.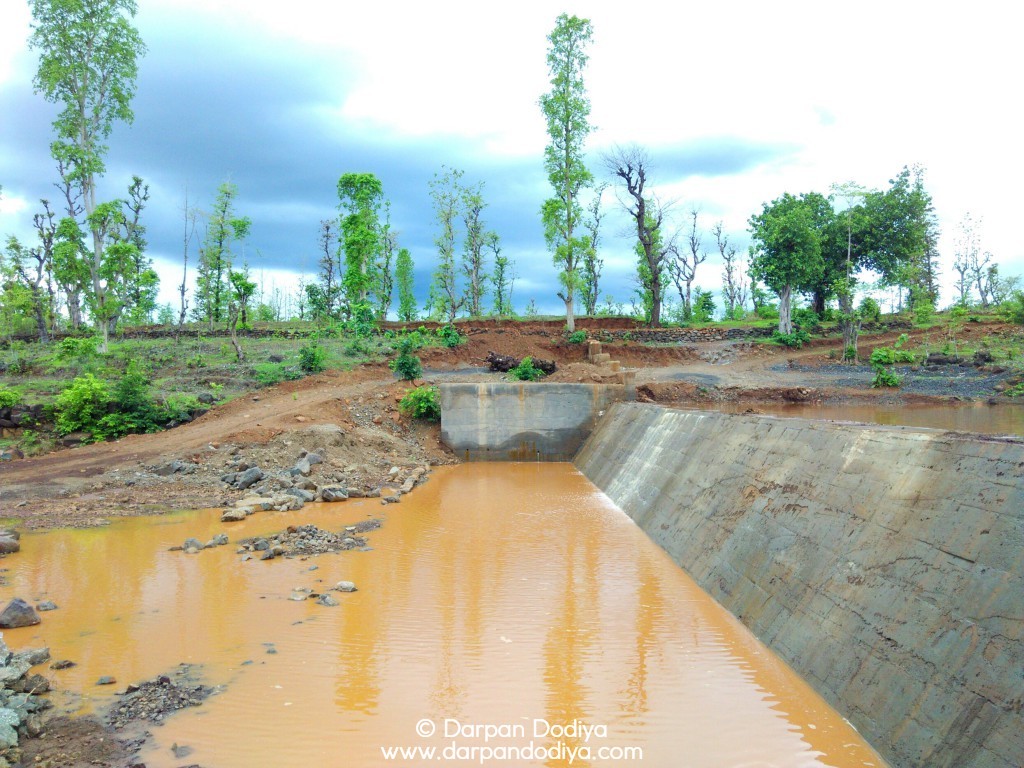 This is waterpark for kids living here!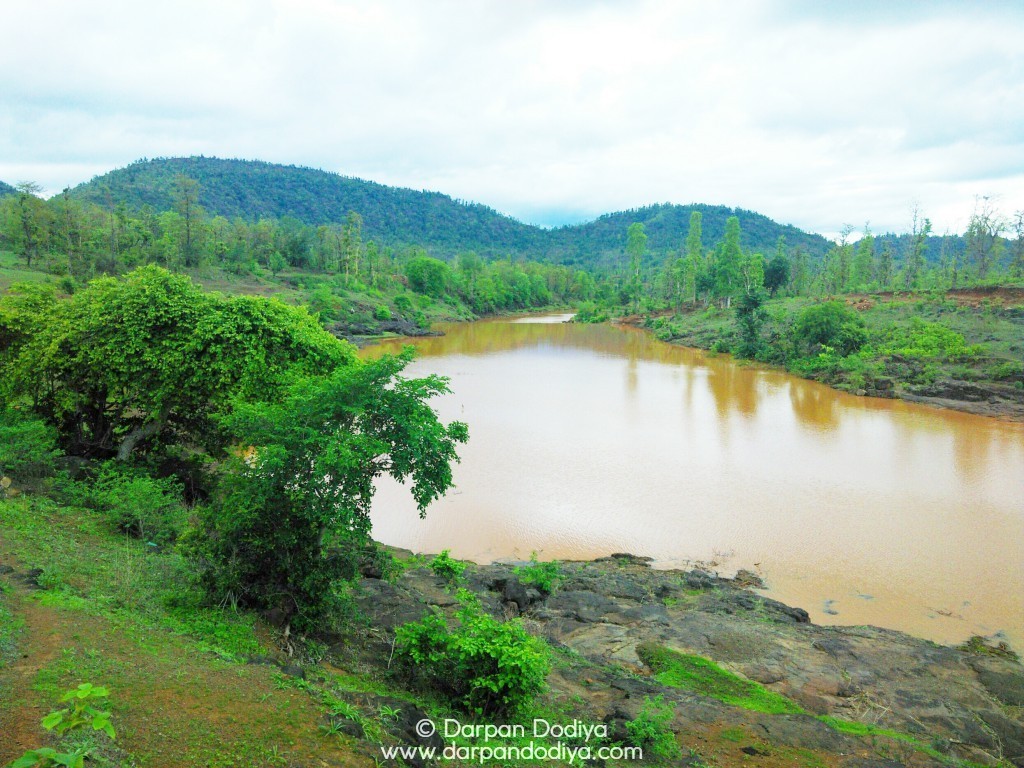 One noticeable entity is quality of air. Being absolutely zero polluted, this area resonates refreshing vibes.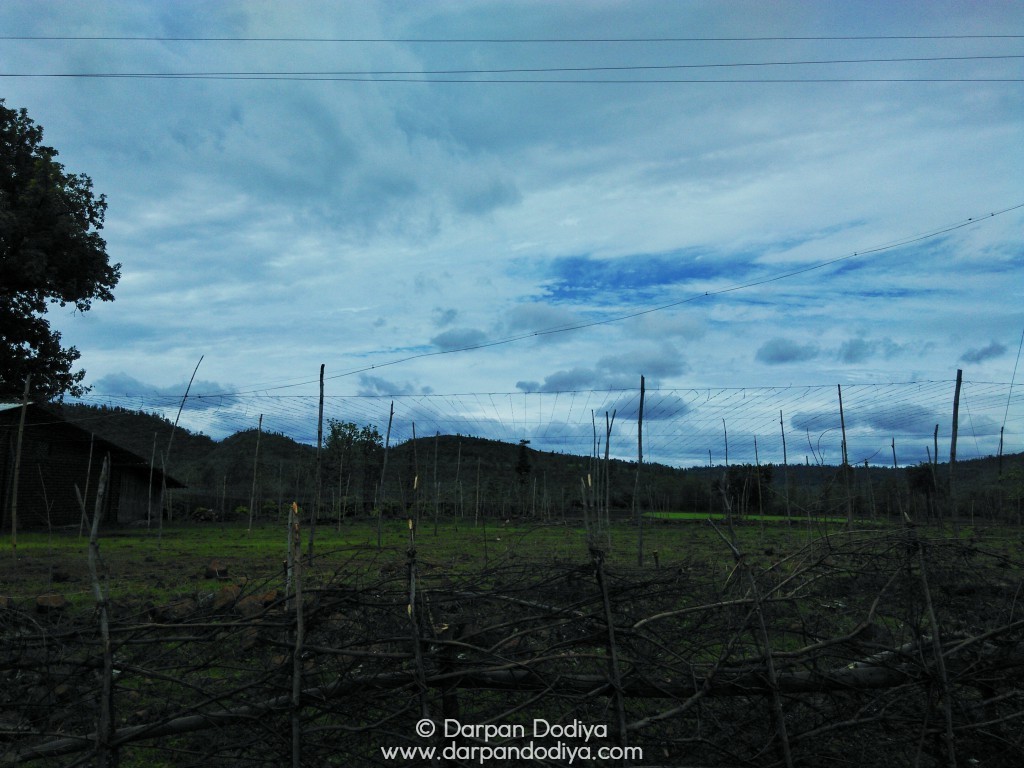 After delicious lunch, we mapped our way towards Wilson Hills.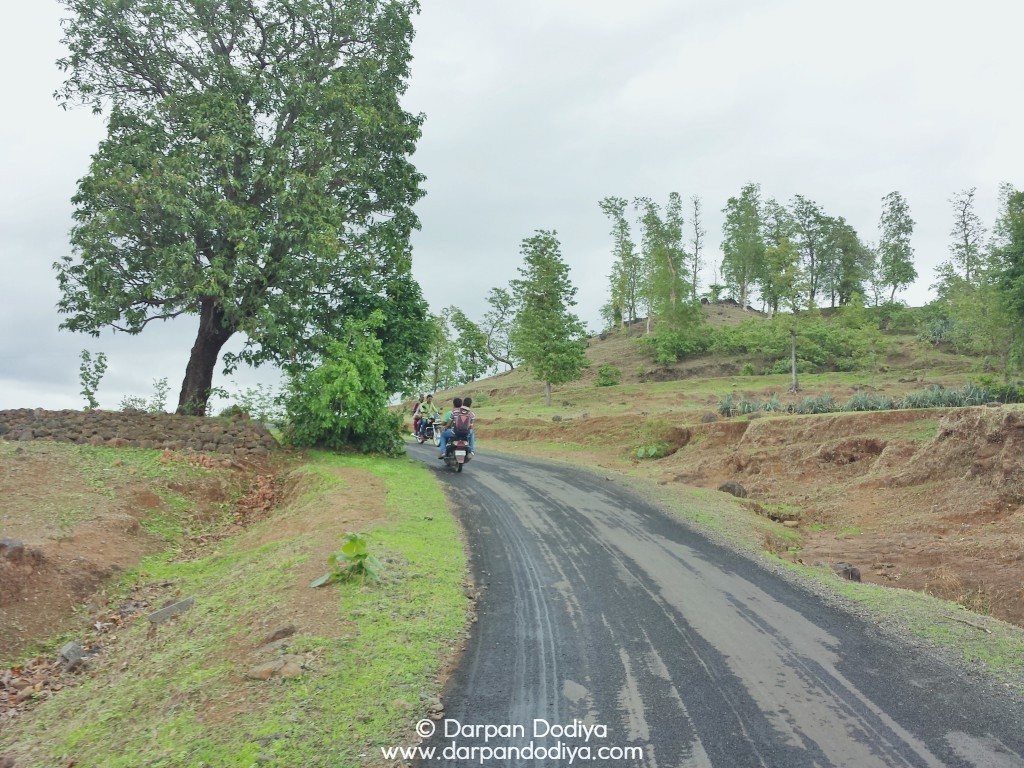 Oftentimes it felt like clouds were just few feets above us..
Hault for photography. All photos I posted here and non edited. No extra colors or vibrance.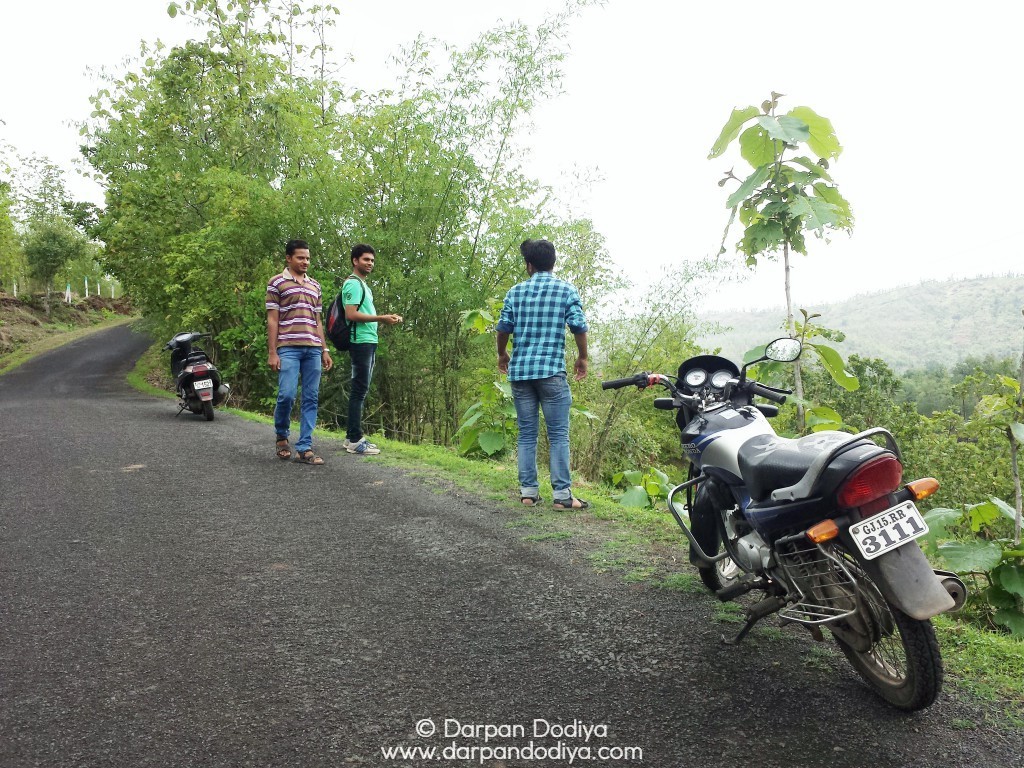 …and with that I'll end our exploration!
Did you like it? Drop a comment down!
---
More trips from this blog: