Hatgad Fort, Maharashtra Near Saputara
Hatgadh fort is a major trekking destination near Saputara on Gujarat – Maharashtra border. The ancient fort is stationed in Mulher village, Nasik district, Maharashtra. As Hatgad is 3 km from Saputara, Gujarat's most popular and beautiful hill station, many tourists visit this fort as a short excursion.
Hatgad Fort is part of: Places to Visit in Saputara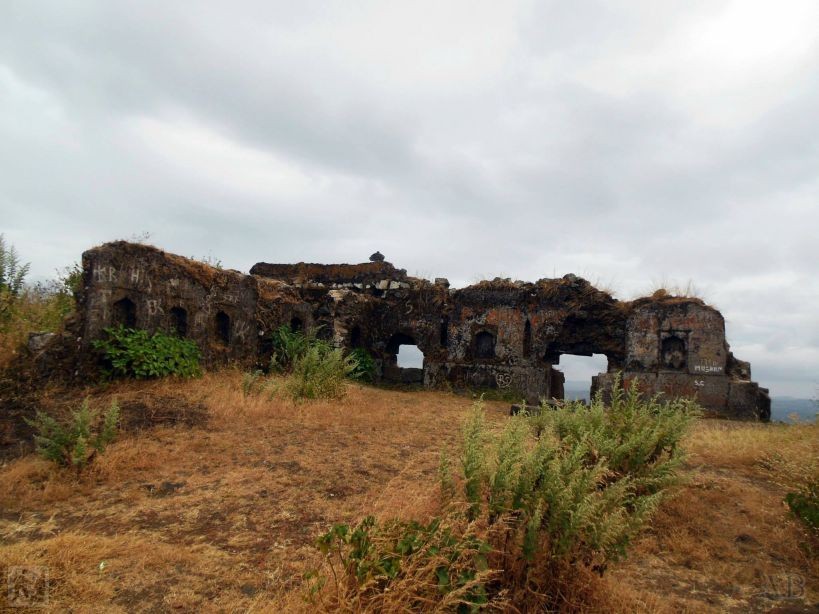 Standing on the edge of Sahyadri mountains range, Hatgadh stands tall at 3600 feet (1000 m approx.). It's flatten hill-top is around 200 m from ground. Sky touching height and breezing atmosphere makes Hatgad an all season trekking place as well as local weekend trip destination. Though, Hatgadh fort looks best in monsoon season.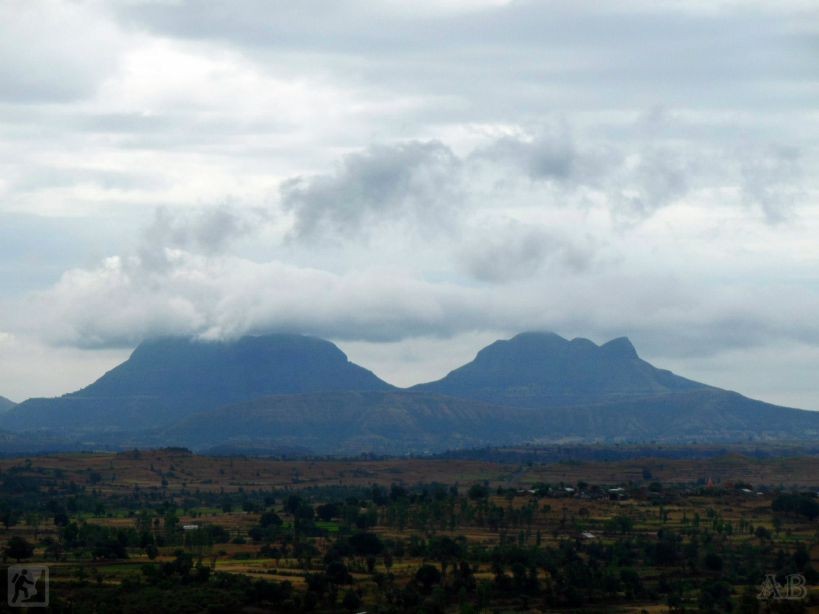 Hatgadh Fort was built by the great Maratha King Chatrapathi Shivaji in the 17th century AD. Shivaji is known to build many structures in his reign. He always captures a fort or builds a fort to safe guard his newly conquered territory. This fort is also built here as the watch tower towards the Nasik area and the inner valleys of the Gujarat.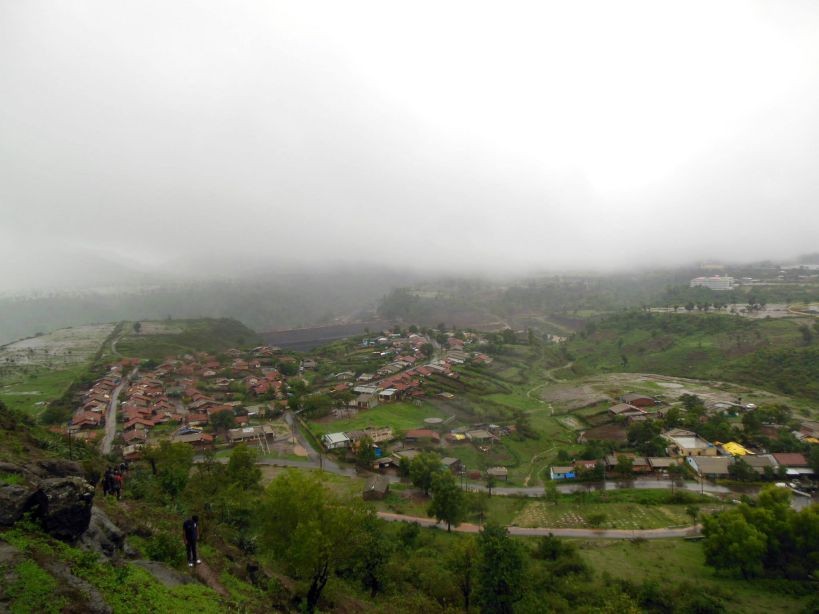 This was a major fortress, since this area was always busy with commercial and its local tribal peoples living here. They were mostly dependent on this hill forest for their livelyhood. This was also a trading route to Gujarat from Mumbai.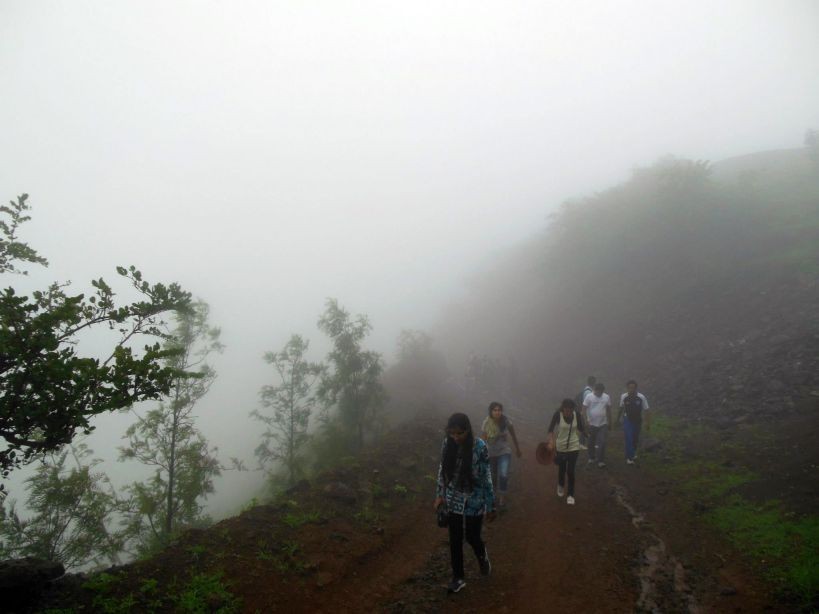 Hatgadh Fort is built in the highest peak of Shyadri ranges in the Gujarat province. It is located at an altitude of 1097 meters above the sea level.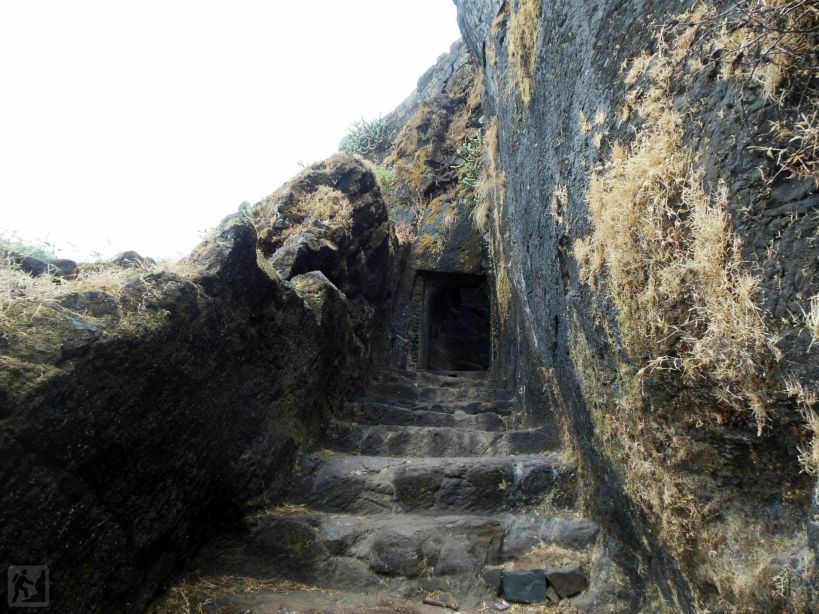 This fort was built by the rocks cut from the same hills. Most of the rocks were cut from its top and its traces are found here. This hill has got a plateau on its top. There are thick walls built around the bordering places of the cliff of these mountains. One can have a very awesome trekking experience to reach its top of this fortress.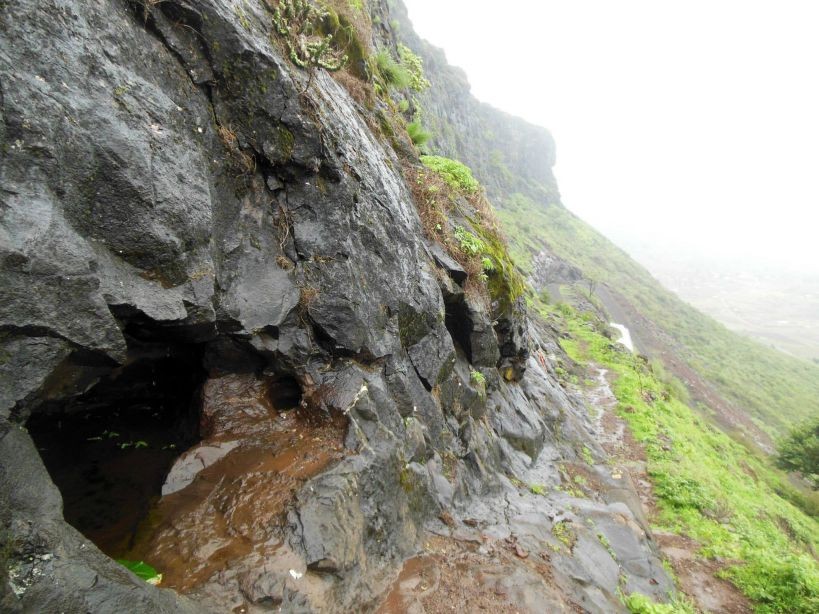 There are rocks carved steps built here. These are open at few places and enclosed narrow ways with rocks ranging a height of 5-10 meters in height in between the steps. This makes it amazing by rock caves on its sidings. These caves are seen throughout its way as a rest place. In the monsoon these are looking like cistern. There is also few worship places found here to get the blessing from the hill goddess. There are 2 large water tanks dig here on monolith rocks.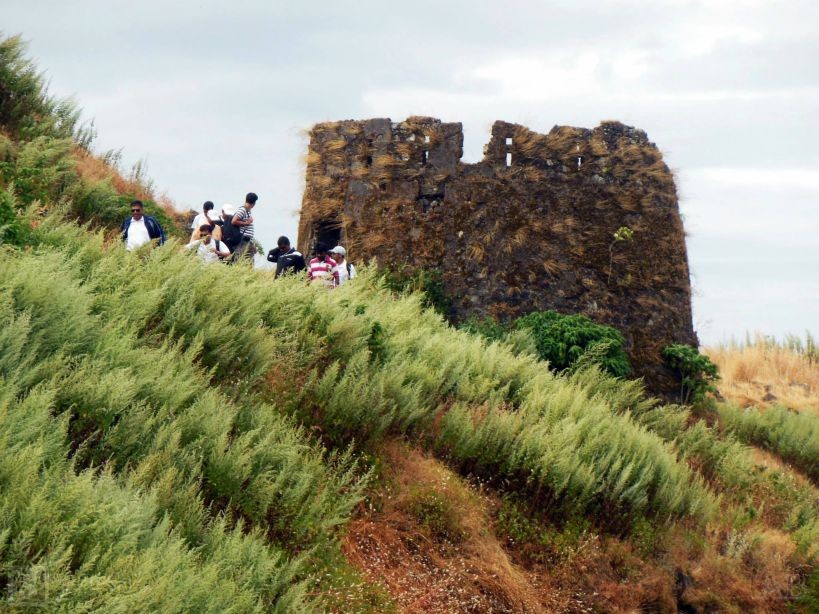 Jamuna and Ganga
Unique feature of Hatgadh is two reservoirs, named Jamuna and Ganga. They were built to store water, to be used after monsoon. Though, don't expect to dive in and bath in these reservoirs! If you still do, be ready for a meeting with doctor!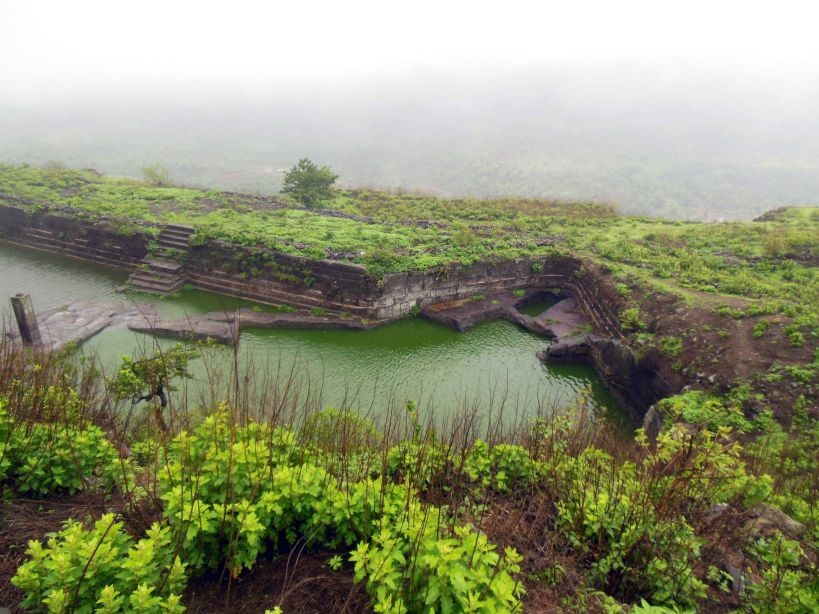 The structure is officially managed and maintained by Archeological Department of India. But well, just officially! Due to excessive ruins, some people don't call Hatgadh as a fort.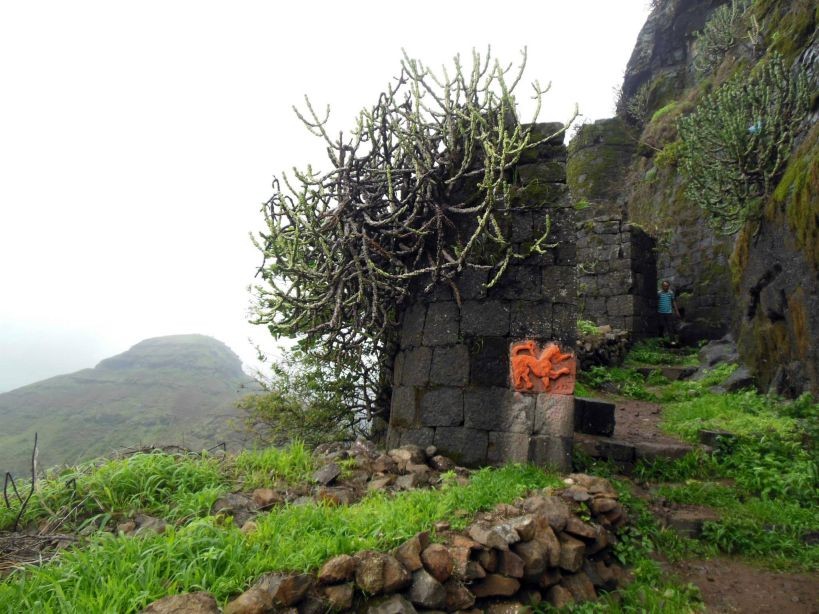 Practically if you see, the fort is almost ruined. Hatgad fails to deliver basic amenities to travelers. But once you'll see awesome views of downhills and majestic valleys towards Nasik, you'd stop complaining!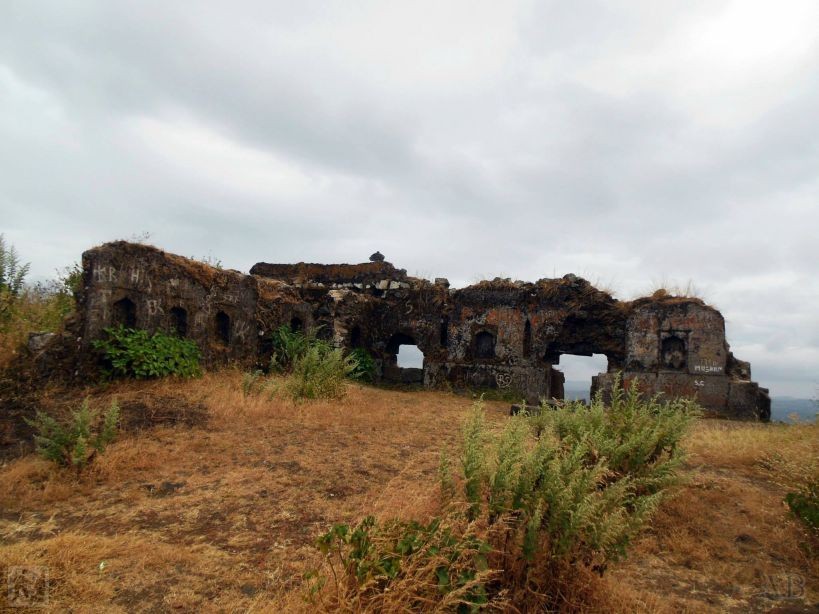 It's not advisable to go there up with family, especially when you've kids or aged people with you. They will find it hard to trek and are less likely to enjoy the place.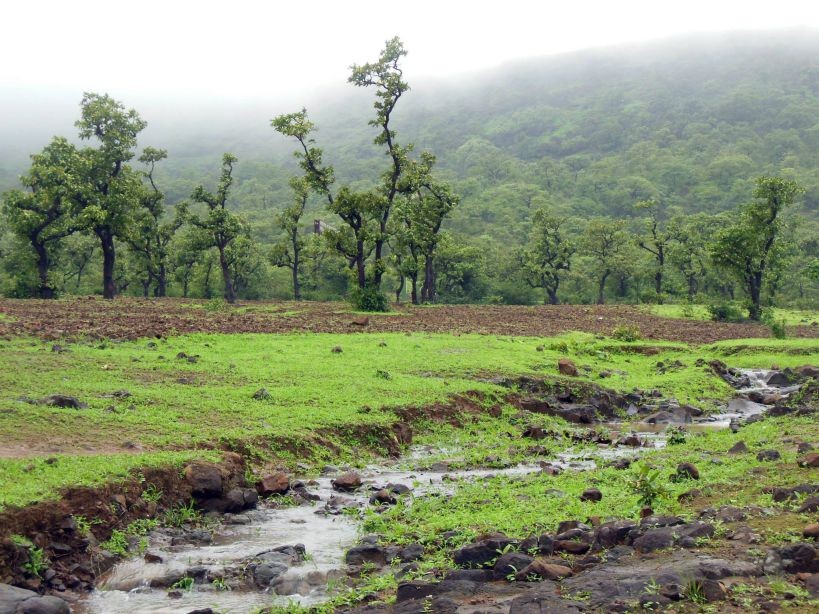 Hatgadh is 3 km from Saputara on Saputara – Nasik main road. Drive for 2 minutes towards Nasik from Saputara and ask any local, he'd show the way.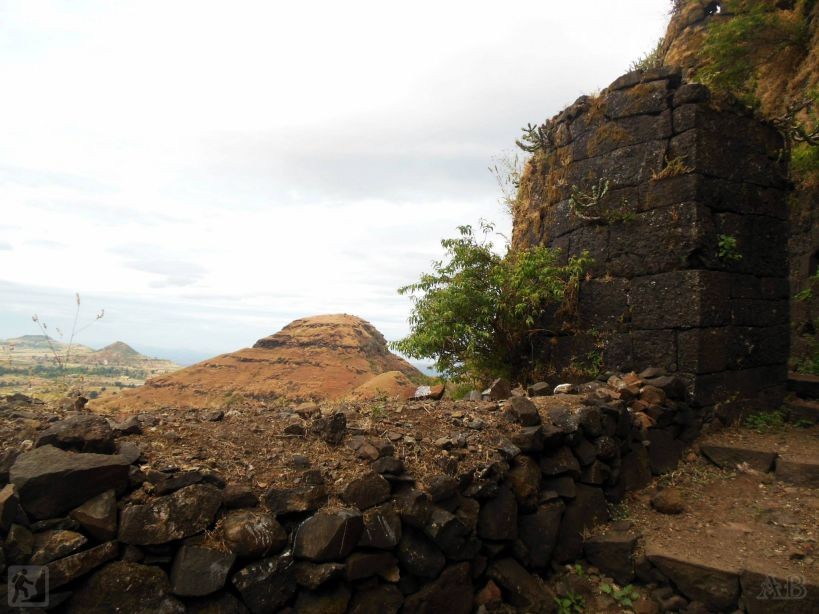 You can take your car half way there, then you need to walk. Walk hard. Take enough water with you.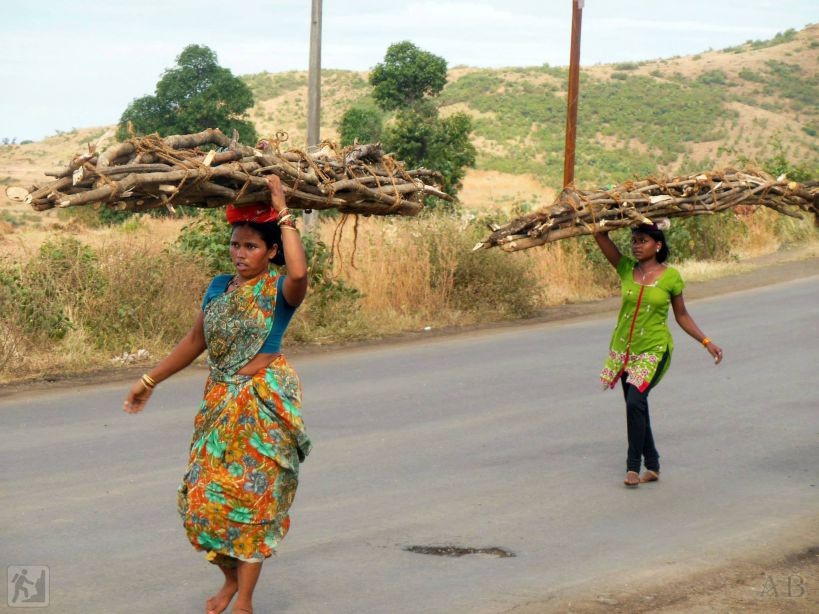 Technically, now Hatgadh can't be considered as a fort. It has some walls, few pillars and those two water bodies.
Enjoy downhill and valley views
Trekking!
Photography – You can have picture worth setting as your wallpaper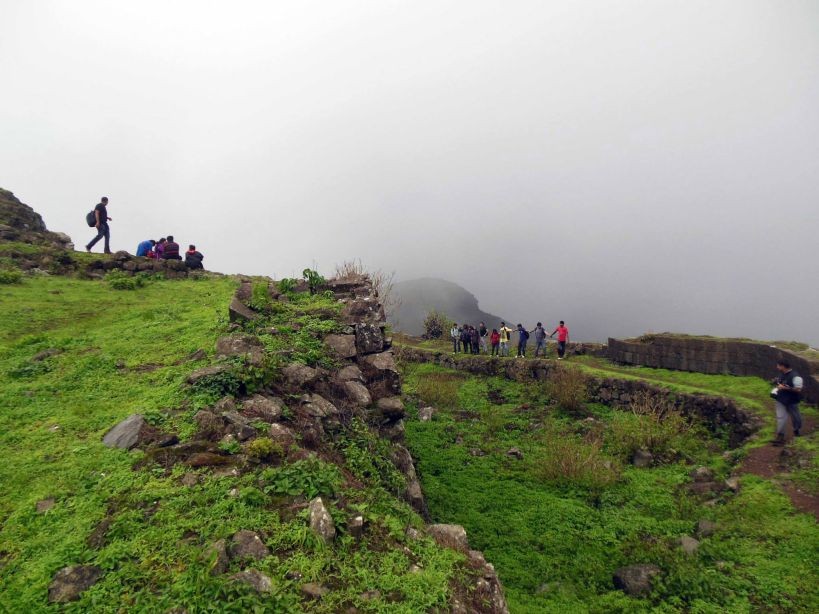 Experience breezing air
If it's monsoon, touch clouds!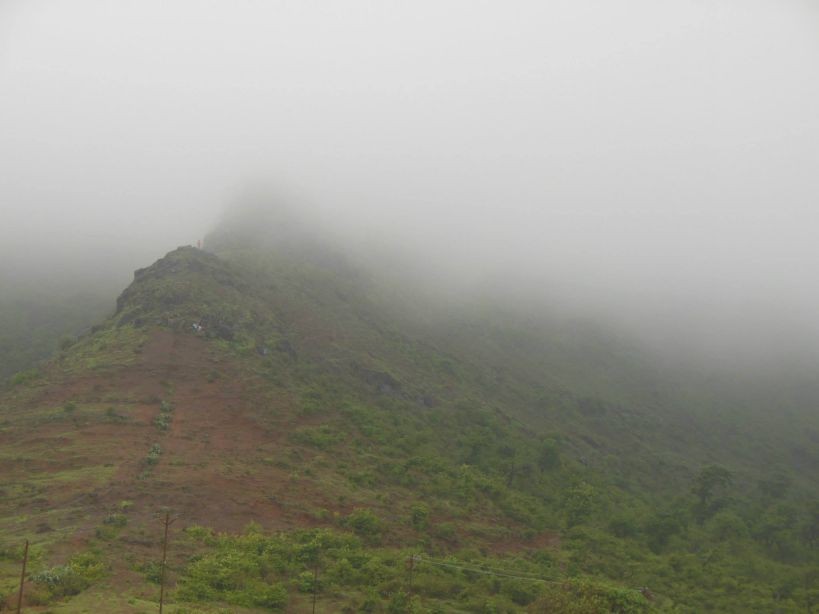 All photos by Ashwin Bardoliwala. Huge thanks!
History part from: http://www.astrolika.com/monuments/hatgadh-fort.html