Saputara is the most popular hill station in Gujarat. To promote Saputara as a tourism hub, Gujarat Tourism department often organizes various festivals throughout the year. The Saputara Paragliding Festival is one of the carnivals. The paragliding activities in Saputara are managed by Dang Jilla Paragliding Adventure Association and are supported by the tourism department.
---
Update May 2019:
So in May 2019, during my visit to India, I experienced paragliding at Saputara with my brother and friends.
It was a fun experience! Above is the video of the paragliding at sunset
---
UPDATE: Saputara Paragliding Festival 2016
Gujarat tourism department has inaugurated this year's, Saputara Paragliding Festival 2016, on 1st November.
The paragliding festival 2016 will be celebrated between 1st Novemeber 2015 to 31st January 2016.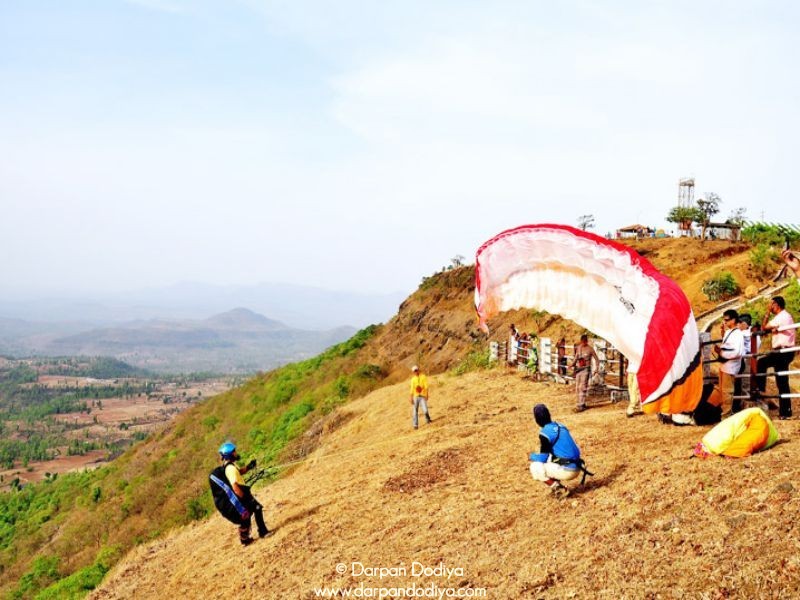 To quote the Adventure Club's description:
Gujarat has been blessed with a huge mountain range. Many of these areas are still virgin and unexplored.

Pavagadh and Saputara being tourist destinations were discovered and explored earlier. Saputara has already become popular for tandem joyrides.

We have recently explored Dang, the green belt of Gujarat and discovered excellent sites for paragliding, hang gliding and other adventure sports. The site is suitable for training, advance flying and cross country flying. In the next two years this site will be one of the most preferred paragliding destination in India. Being on Maharashtra – Gujarat border this location is close from Nasik and Mumbai for paragliding.

Gujarat Tourism Department is very proactive in supporting new initiatives and has been extending full support in our venture. There are plans to develop and promote this location as a new tourist destination and we are proud to be part of it.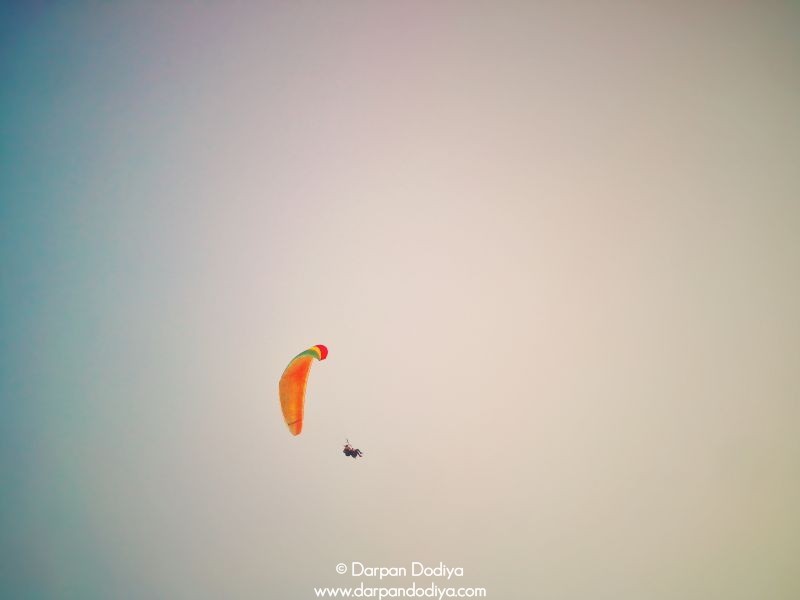 The paragliding adventure is (mostly) available during in the months of November, December, January every year.
It starts in the morning at around 10 and lasts as long as there is enough sunlight in the evening, generally 5.30 PM.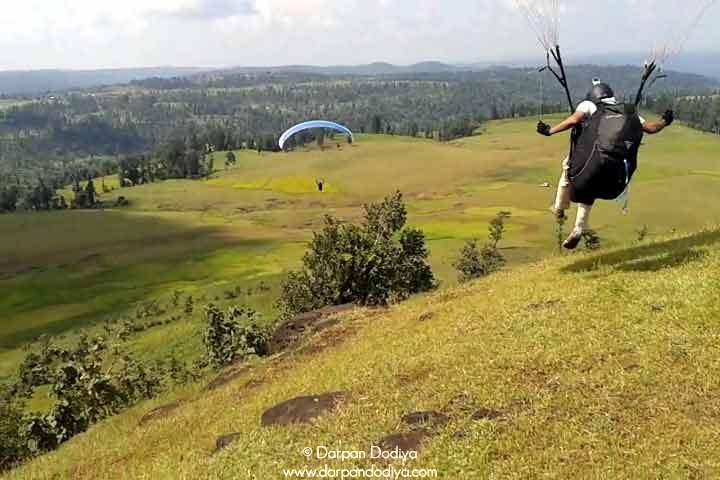 Paragliding
Sunset Point Road, Near Jain Temple, Saputara.
As you enter in Saputara from Gujarat, take first left. Continue straight for a minute you'd find the site.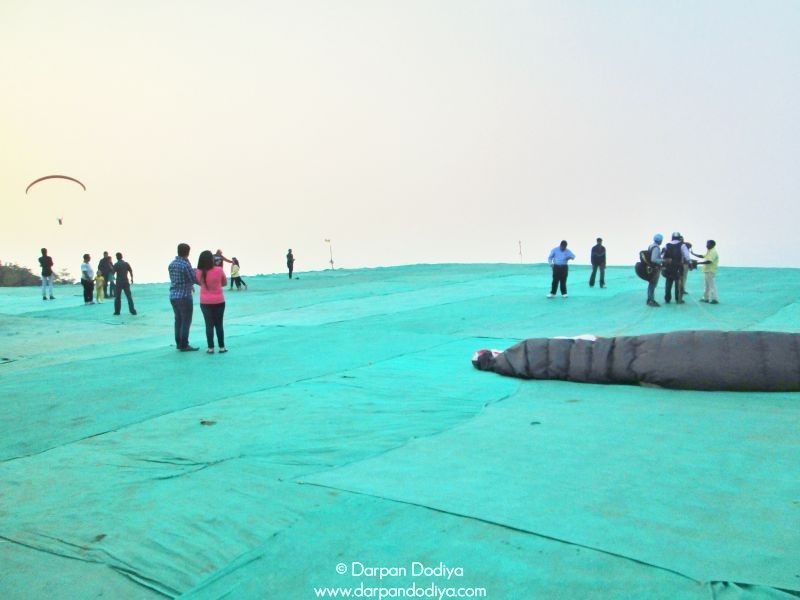 Pará Sailing
Helipad ground, Saputara.
Paragliding
Don Hill Station, Ahwa
(Though, I'm not sure about the source, but paragliding is also said to be offered at Don Hill Station during tourism festivals.)
They fluctuate time to time, depending on tourist rush and season.
On an average,
Paragliding would cost you between Rs. 1800 – Rs. 2500
Parasailing would between Rs. 500 – Rs. 1000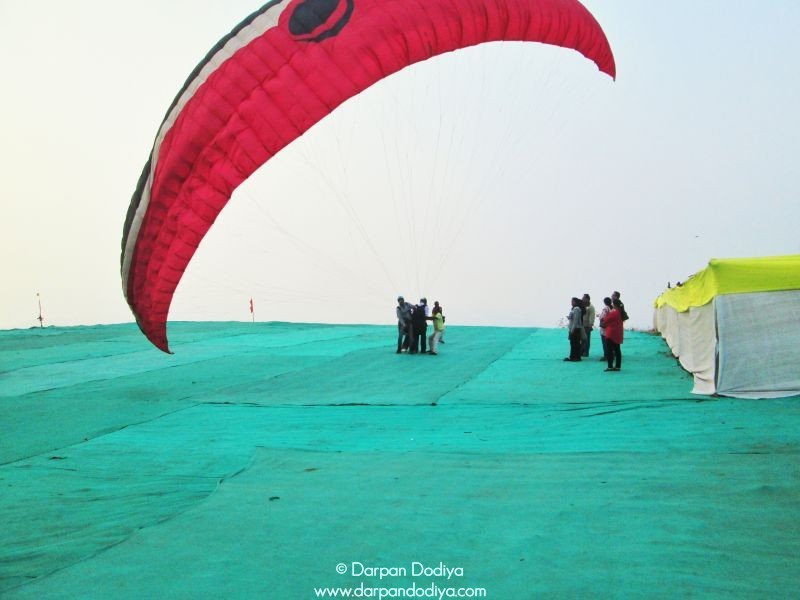 For Training: 9011733396
For Joyrides: 9427189696, 9998088001
Email: [email protected]
Click Here For Joyride Booking
Click Here For Training Course
---

---
This article is a part of the Vacation Publishing Spree. 🙂
Discover More: