Soldhara is a nifty village 10 km from Chikhli town of Gujarat. My visit to Soldhara village was totally accidental.
My younger brother had his 11th Science exam center in a high school near Solahara. (My bad memory! I couldn't recollect name of the highschool/village where he went to taking exams) I dropped him at school and then had 3 hours to spare.
What to do – What to do! I opened Google Maps and looked at area around. I saw a text marker saying, Soldhara Eco Point. I was a bit amazed to see that marker, Eco Point in here?
Alright! Let's head on to Soldhara and that was the time I discovered Soldhara.
Three cheers to Soldhara Gram Panchayat who had taken such a noble initiative of developing eco point. As I said, it's rare to see such kind of developments in villages.
Eco point is developed on edge of lake. There's one boat in the lake too for boating. The boat has unorthodox style of moving forward and backward though!
Lake has good walk way all the way round on its sides. Entire round about trip of lake takes around 15 minutes.
Along with walkway, a nice sits to relax and chill out too. I saw few school kids coming near Eco Point and playing games. (Ambli – Pimpli? Yeah, that's what we used to call it in childhood days.)
Enough writing, have some photos!
Couple of cute rabbits are there as well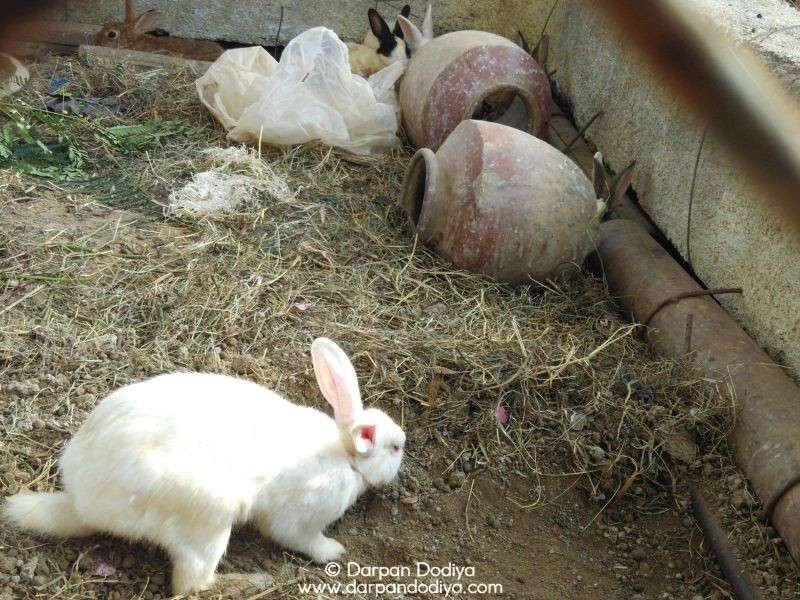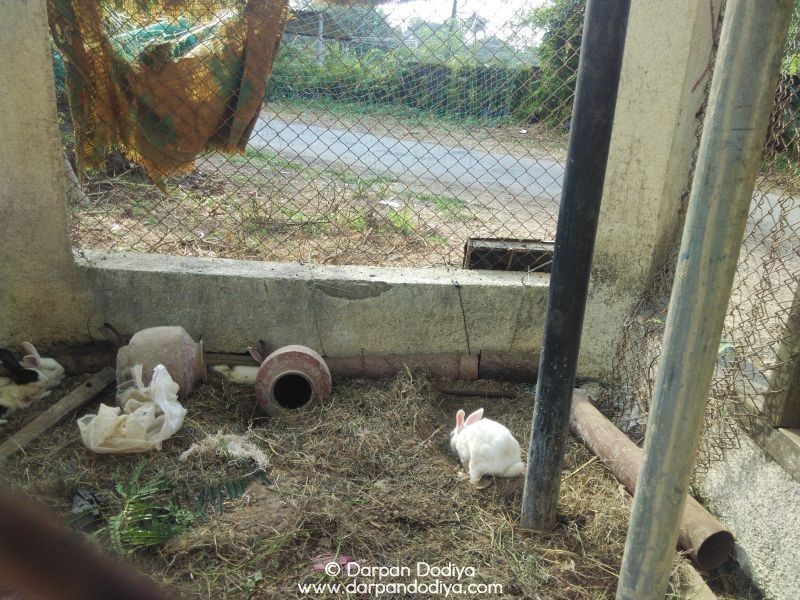 The unorthodox boating I talked about at Soldhara Eco Point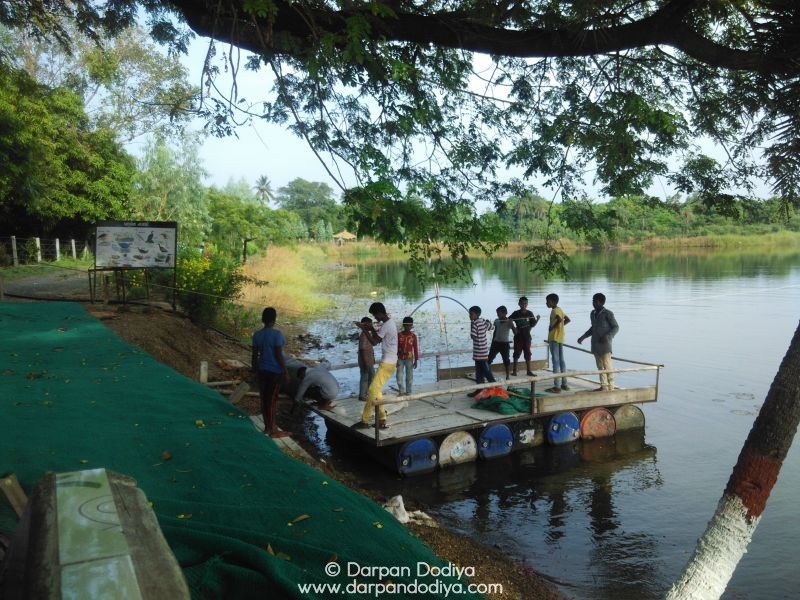 Walkway around Soldhara lake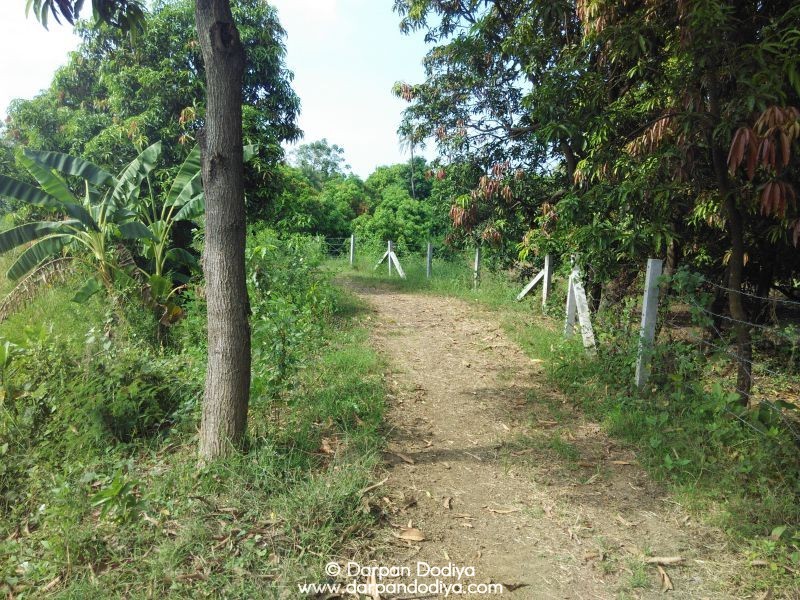 The lake as seen from the opposite side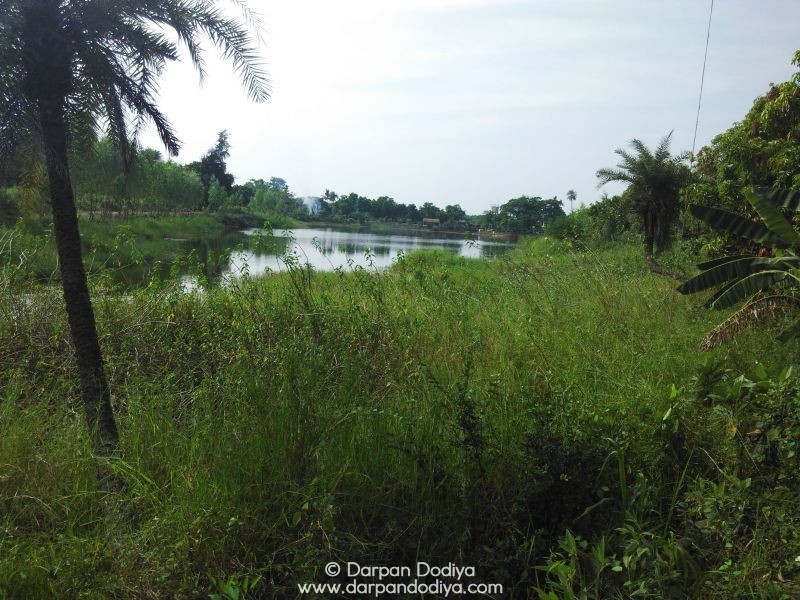 Ducks? May be. I'm poor at biology. 😛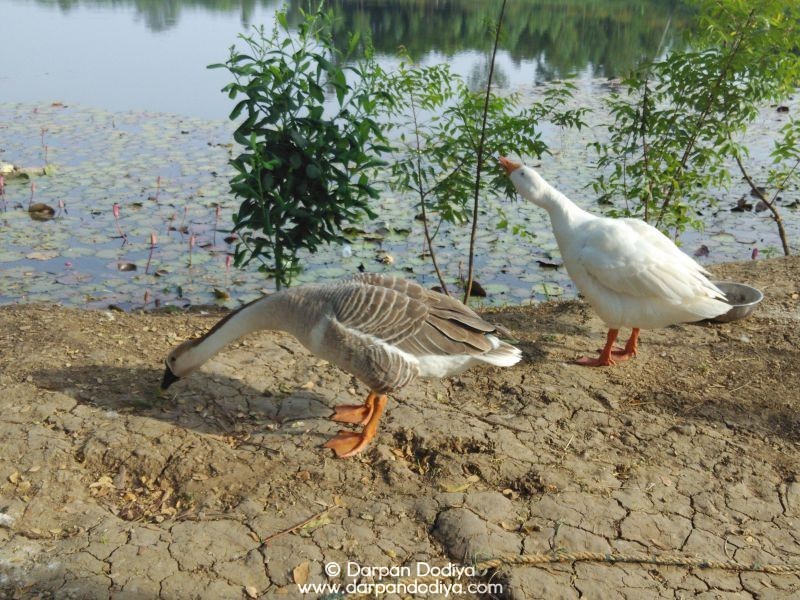 Honey bees breeding center. The owner was former Sarpanch of Soldhara village.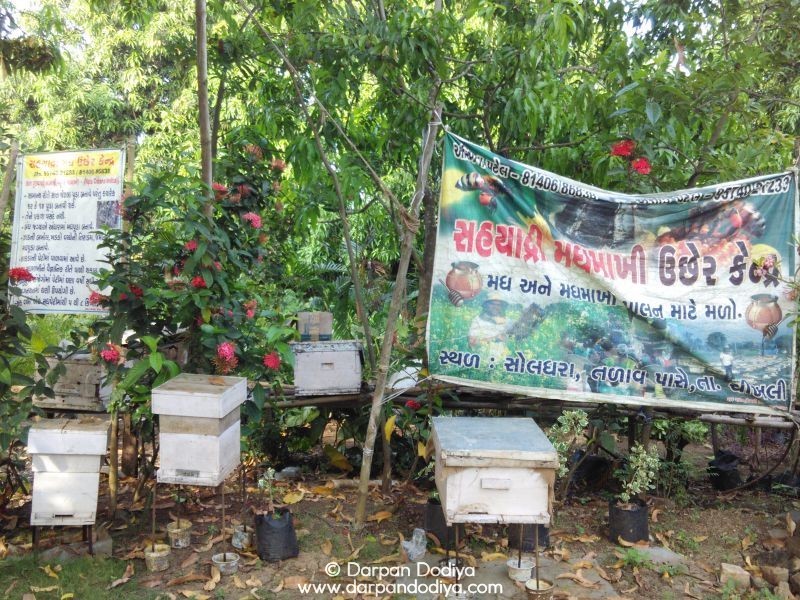 If you're still here and reading this line — it must have been a great coincidence! If that's the case, do drop me a message. 🙂
---
More of this blog: