Vahanvati Sikotar Mata temple is located 7 km from Khambhat town in Ralej village. Built few meter from seashore, Sikotar Mata temple is a scenic holy place. I'll talk about history of the place, Sikotar Mata story and will take you to a photo tour.
How We Ended Up At Sikotar Mata
We visited Sikotar Mata without any prior planning.
In 7th semester of B. Tech in Computer Engineering from DDIT, Nadiad, I hadn't spent any weekend sitting in room watching movies! 🙂
It was one bright Sunday morning. So I thought of going somewhere..
I had visited all places nearby Nadiad and Anand. All of a sudden, I had a thought of Khambhat.  I called Smit Patel, asked him if he's ready. He is always ready!
Within an hour, we were seen biking on Anand – Khambhat road. I liked the road. On the both sides of road, you'd find row of trees. Breezing air coming over from fields is an add on.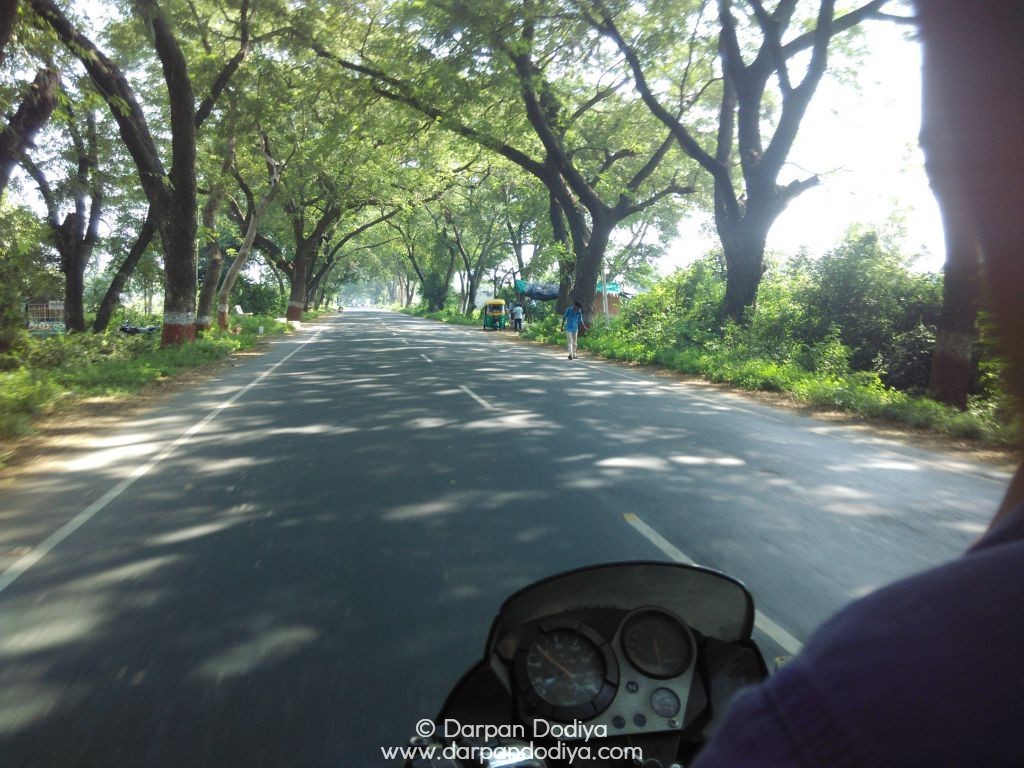 Oh! I still haven't told you how we ended up visiting Sikotar Mata!
So, we were in Khambhat city. Now what?! We asked a shopkeeper, what are some places to visit in Khambhat city.
He told us to visit Vahanvati Sikotar Mata Temple, saying that sea is nearby temple and we'd enjoy the views. That's it! All we needed was one hint and we set off for Vahanvati Mata.
Entrance at Sikotar Maa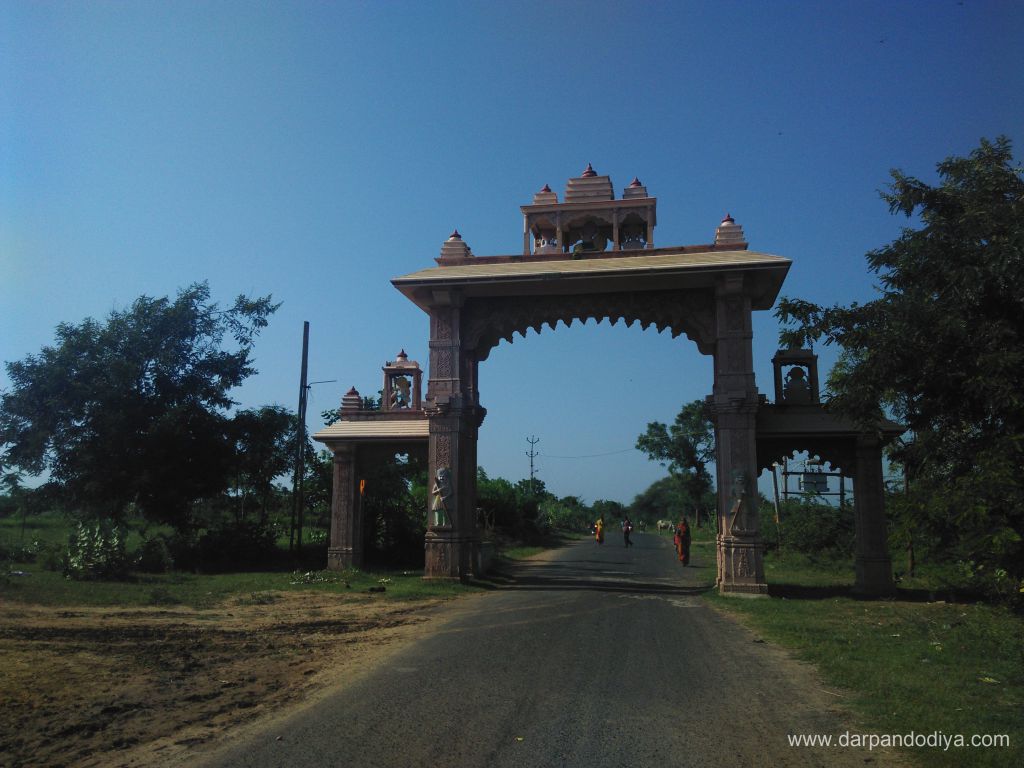 Location of Sikotar Maa Temple and How to Reach
Vahanvati Maa temple is situated near Arabian seashore in Ralej village, which is 10 minutes drive from Khambhat. As I mentioned above, the location is quite scenic.
Distance Matrix:
| | | |
| --- | --- | --- |
| From | To | Distance in km / Time in hr |
| Khambhat | Sikotar Maa | 10 km / 20 minutes |
| Anand | Sikotar Mata | 60 km / 1.5 hour |
| Nadiad | Sikotar Maa | 60 km / 1.5 hour |
| Vadodara | Sikotar Maa | 70 km / 1.5 hour |
| Ahmedabad | Sikotar Mata | 100 km / 2.5 hour |
Plenty of GSRTC buses run to-from Khambhat.
Food stalls outside Sikotar Maa campus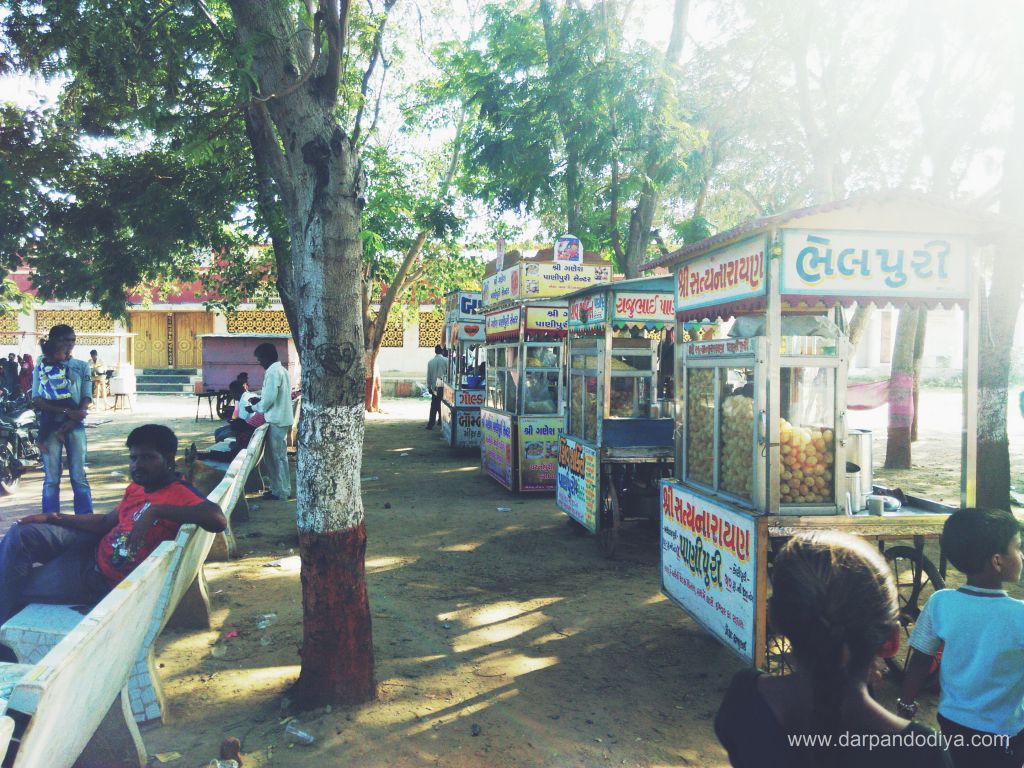 Nearest railway station is Khambhat. Demu trains run every two hour between Anand – Khambhat. See Khambhat Railway Station Timetable
From Khambhat, rickshaws will take you direct to Vahanvati temple.
Temple has mapping with 950 year old history.
In name Sikotar,
Si = Laxmi
Kotar = Goddess living in ravine.
Sikotar Maa is also known as Goddess of sea.
Sikotar Maa Photo: http://www.templetravel.net/
Years ago when Khambhat was known as Trambavati nagari, Vahanvati Maa is believed to be inhabiting in Khambhat.
Maa Sikotara Vahanvati is Kulvardhini of Rabari Samaj.
Story time now!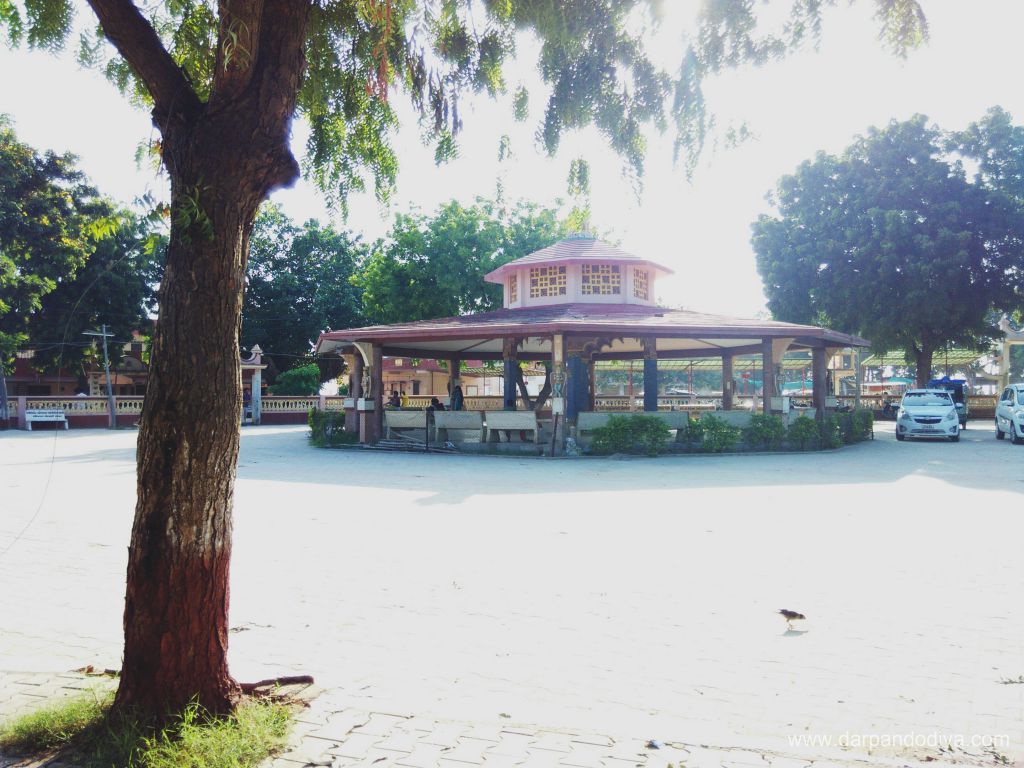 Vahanvati Sikotar Mata Story
Sikotar maa has many stories. Let's list each story one by one:
-> A. On the back side of Vahanvati temple, there's a copper pillar.
Legend says that back in time when ships would lost from their way, they would pray for Vahanvati Mata. Soon after, a lamp will be lightened up on the copper pillar and taking directions, ships would their destination safely.
-> B. Another tale is that, during Navratri time, Mata would come to Sikotar to play Garba. Sound of Mata's anklet was so powerful that farmers in nearby villages could easily hear.
Huge Shivalinga sideby temple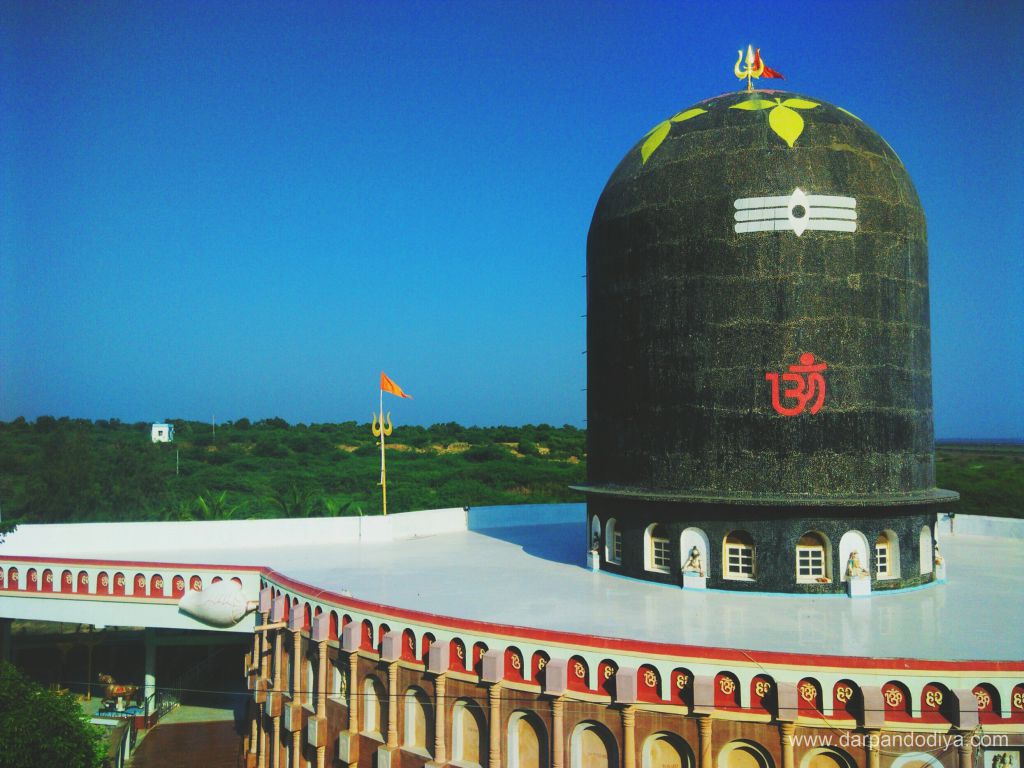 -> C. There's one popular story of Sikotar Mata and Jagdusa. It explains how Sikotar Mata started to know as Vahanvati.
When drought took over Saurashtra region, a merchant named Jagdusa came to Khambhat and entrapped his ships. He was true devotee of Maa Sikotar and soon his business grown full fledged.
He became so rich. Wondering what to do with the money he had, he bought a gold chain for Sikotar Maa. Though, being a merchant, his thoughts were changed after he saw gleaming gold. Instead of devoting to Sikotar Maa, he kept chain for his wife.
That night, in his dream, Sikotar Maa appeared and told Jagdusa to see positions of his ships. Hastily, Jagdusa came out only to see his ships sinking in sea.
He realized the grave mistake he made and immediately apologised Sikotar Maa. Kind Maa accepted his apologies and saved his ships from sinking.
From this incident, Goddess is regarded as Vahanvati.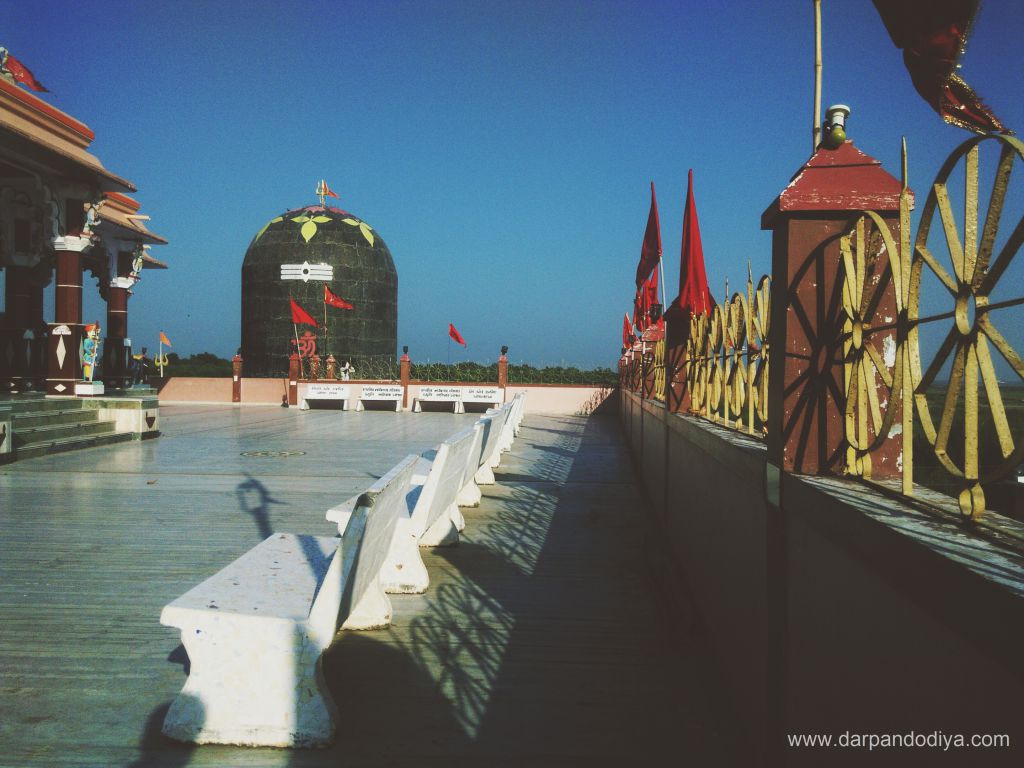 -> D. Vahanvati Maa is also known to solve infertility issues of devotees. There have been many examples of devotees pledging to Maa and Sikotar Maa helping to come over their situations.
Courtesy: http://panchalshailesh.blogspot.in/2011/11/ralej-ni-sikotar-mataji-ane-jagdusa.html
View of Arabian sea from temple platform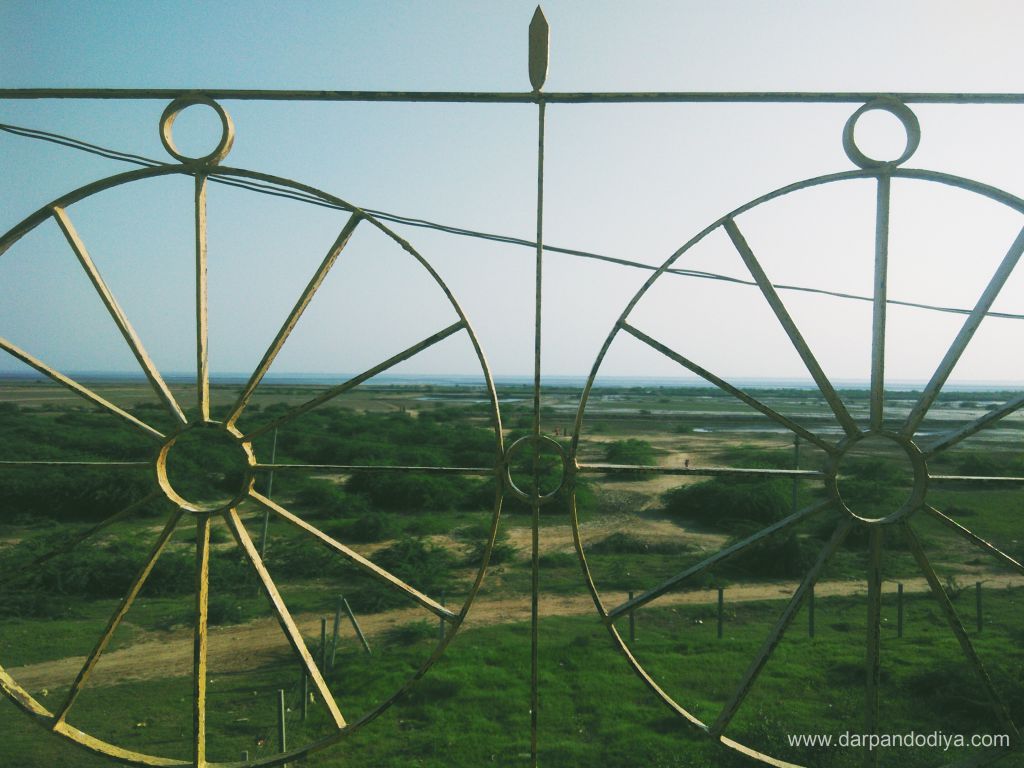 Photos of Vahanvati Temple Campus
The grand campus has,
Chachar Chok
Garba Mandap
Cultural Hall
Bench for Rest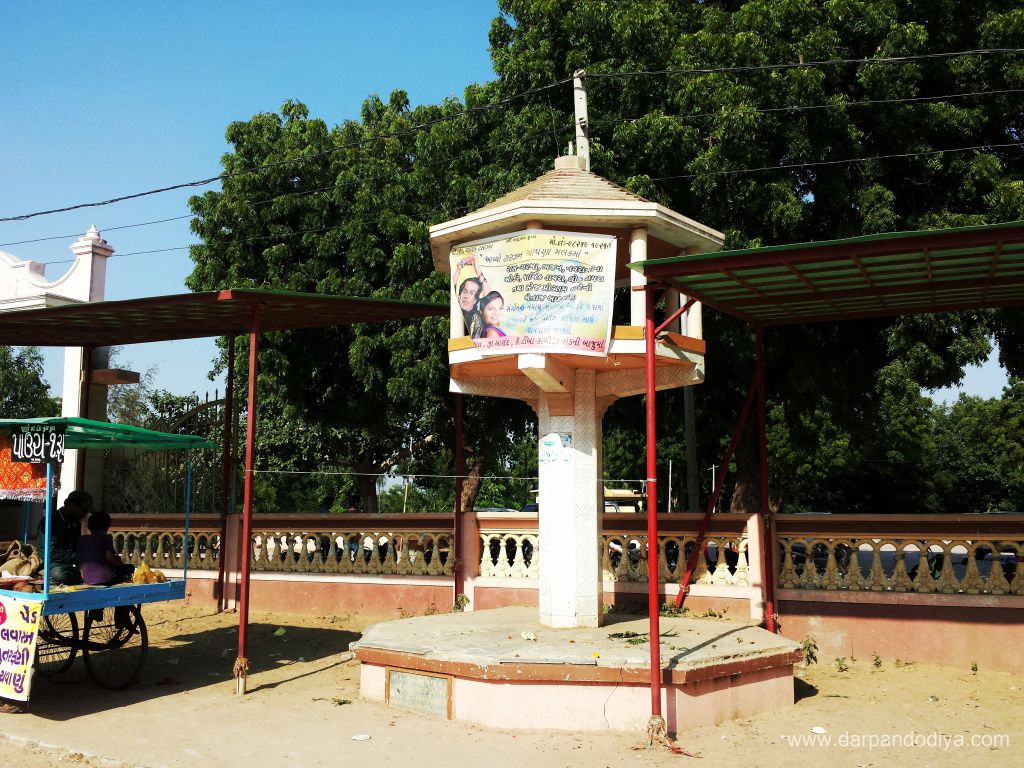 Garden for Kids
Dinner Hall
Dharamshala
Food Storage Room
I didn't take photos inside temple as photography wasn't allowed inside temple. Following are photos from: http://www.templetravel.net/2015/11/sikotarvahanvati-mata-temple-in.html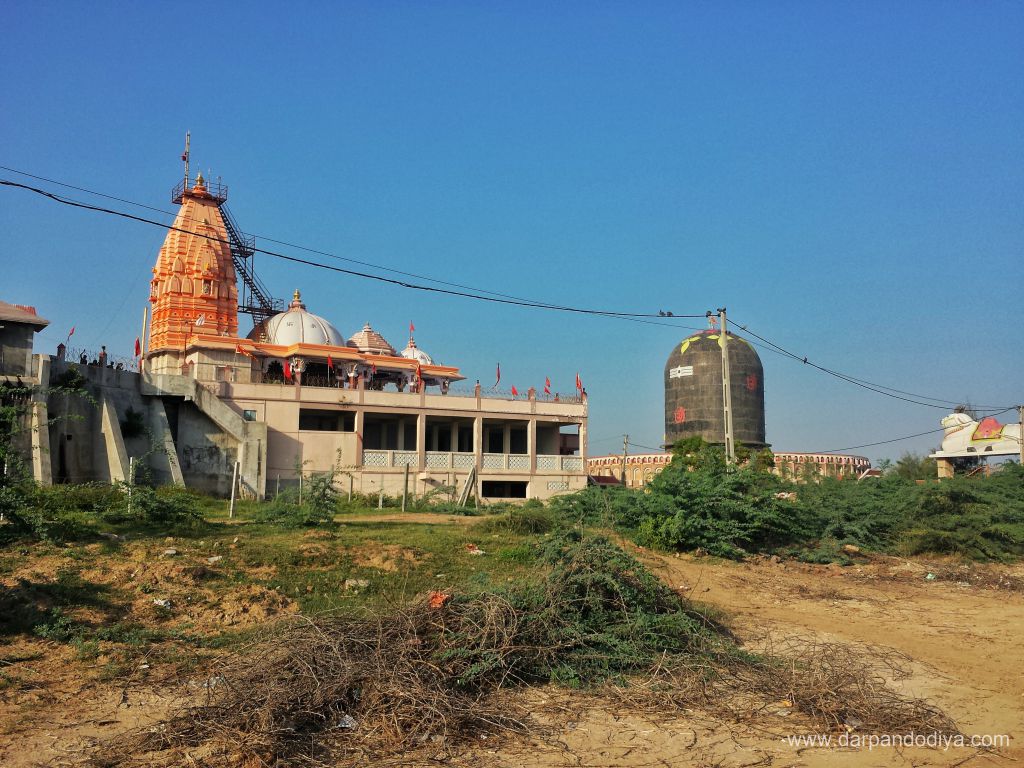 During Navratri, a huge celebration is held at Maa Sikotar.
Annakshetra is run on every Sunday and Poornima.
During Navratri time. Photo: http://www.templetravel.net
We completed tour of temple in a couple of hours. The sight infilled vibes.
Now what, we thought again.
To the sea!
Arabian sea is 10 minutes from the temple. Upon reaching there, I looked around. We were the only ones out there!
We didn't want to leave the place without capturing sunset. We were 2 hours from sunset.
Camera! Action! And we started photography sessions!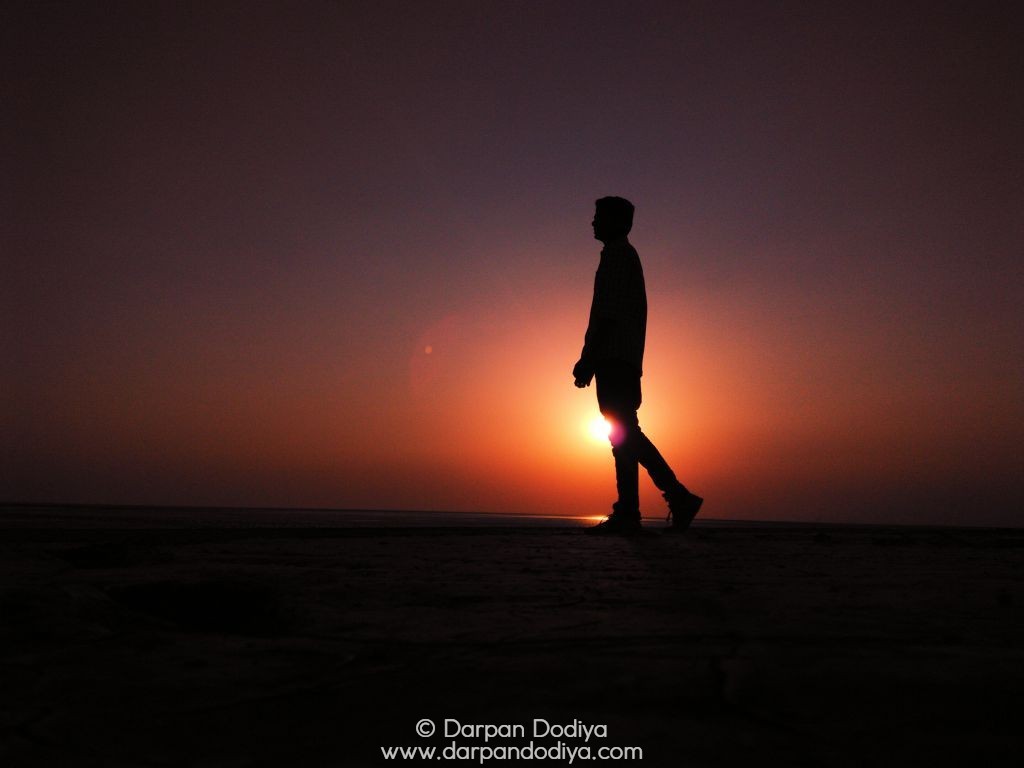 I'd always remember trip to Khambhat and Sikotar Mata for these photos! It was one of the finest photography sessions I ever had!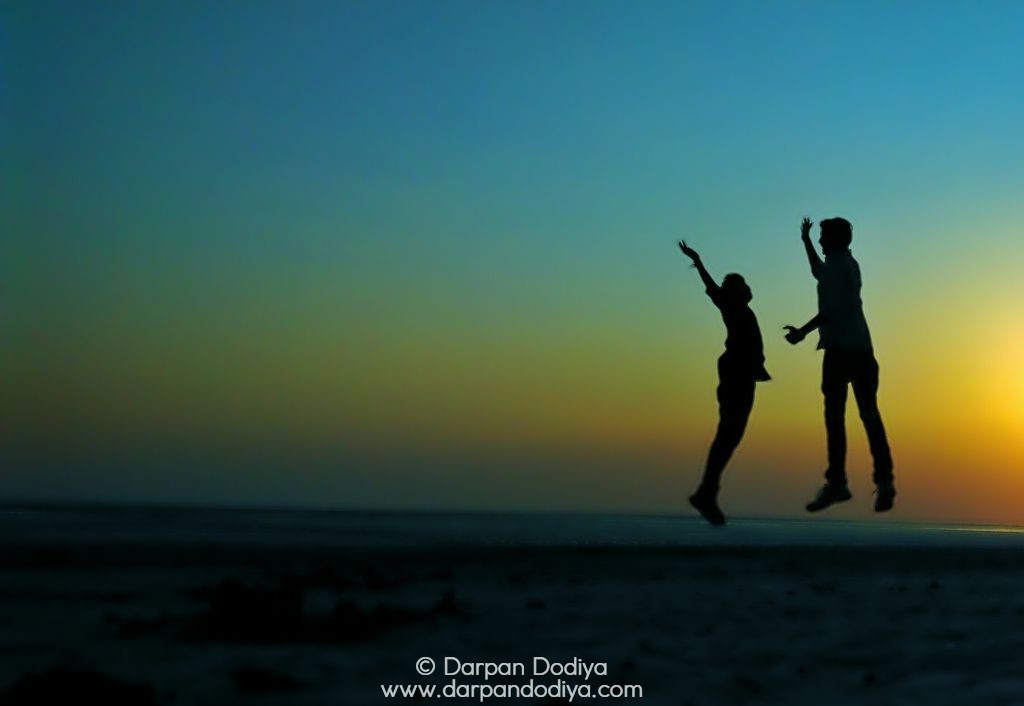 ---
Discover More Stories: