Ajmal Gadh is a heritage hill-top in the Sahyadri mountain ranges nearby Vansda town of Navsari district. Ajmalgadh was used as cantonment by Shivaji and as a protection center by Parsees. Surrounded by lush green landscapes, Ajmal Gadh makes a pleasant destination from Navsari, Valsad or Surat.
For me, it's like a heritage home. Just 10 minutes from where I live, Umarkui. A visit to the top is almost always certain in every vacation.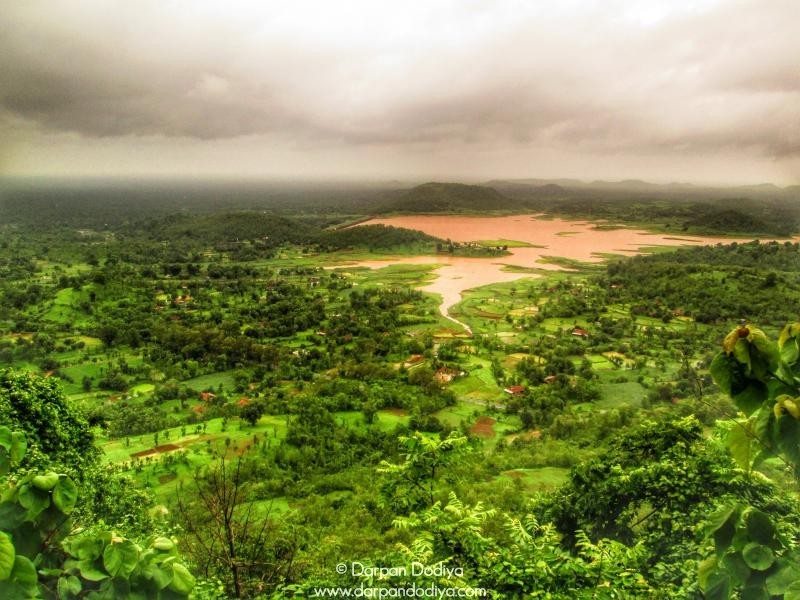 Immaculate Drone Footage of Ajmal Gadh
A slick video by my younger brother at Ajmal Gadh. A quick and mesmerising video lauding the beauty of the place.
Shot by Kunj Dodiya
The Golden Hours of Photography
If you're aware of basic photography techniques, I'm sure that you've heard about these golden hours. (Or learn in 2 minutes at: Photography Essentials)
These are the hours just after sunrise and just before sunset, when the light is lower, softer, more colorful.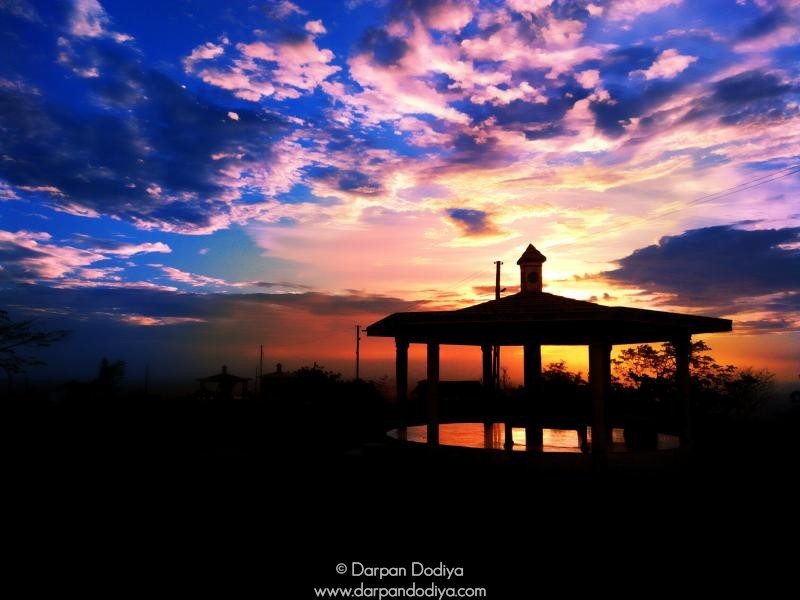 All the photographs here are shot during these hours, so they look superficial. 🙂
The gear is my ₹6000 phone Xiomi Redmi 1S, 8 MP. Photos by Kunj, younger brother.
The History (For The Interested Ones!)
During Maratha regime, this place was used as cantonment for invading the enemies in gorilla style by Chhatrapati Shivaji Maharaj.

The Shivling of Shivaji's Worshiped lord, wall constructed with rectangular rubbies, small water reservoirs, some known structures of Parsis culture etc. still exist as remains at this place.

In the 16th century, In 7th century, Parsees who landed on Sanjan port and mixed with local people like sugar added to milk, migrated to this hill to protect their sacred fire "Iranshah Atash" from the invasion of Muslims, Portuguese as well as French and lived here for about 14 years during the kingdom of Shrimant Kirtidev,the king of Vansda.

This area is a part of Reserved Forests and reserved by state forest department. It is presently developed by the joint efforts of Eco-tourism Gujarat and Valsad (North) Forest Dept.
Currently, a Shiv Mandir and a Ramji Mandir can be found on the top.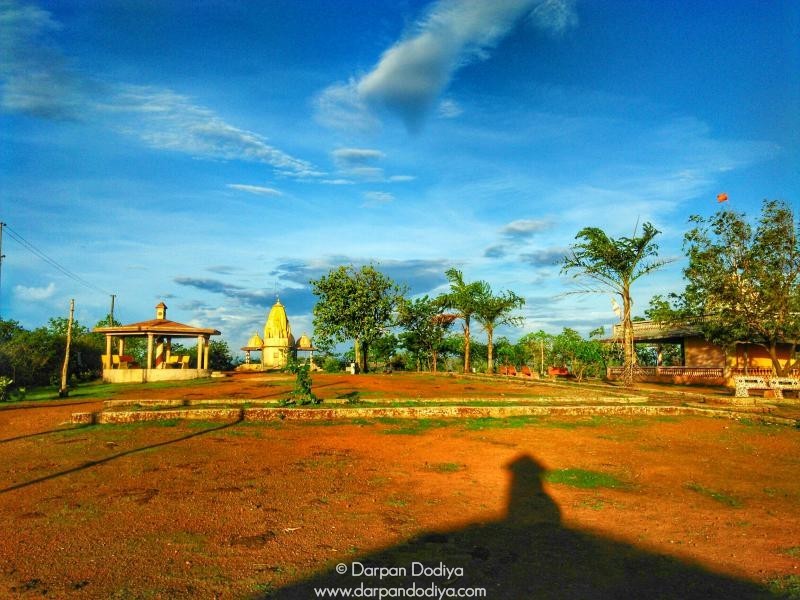 Several viewpoints and rest sheds are also built to foster tourism.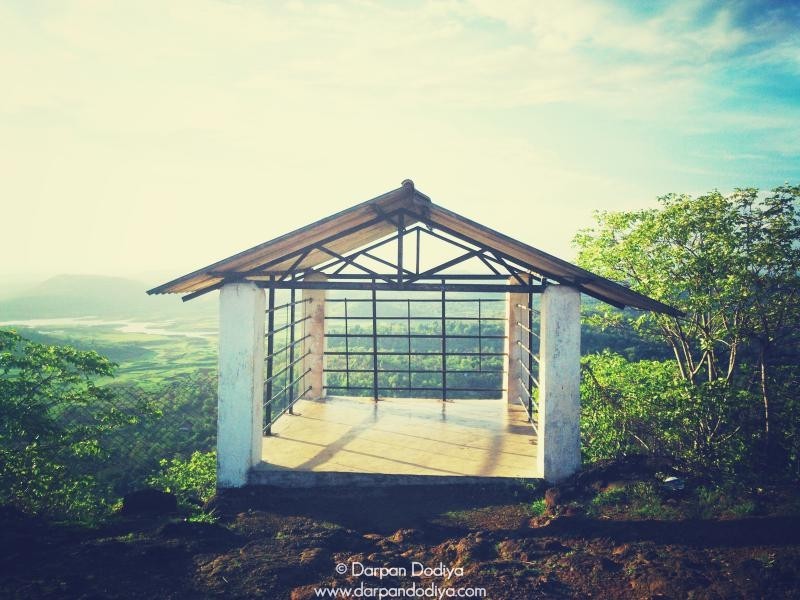 Location, Roads, How to Reach
Ajmal Gadh is approx. 3 km from the village of Godhmal (or Ghodmal), which is 12 km from Vansda town and 25 km from Dharampur. On the Vansda – Dharampur NH 56, turn at Kavdej village and continue straight for 4 km till you find the sign board of Ajmal Gadh.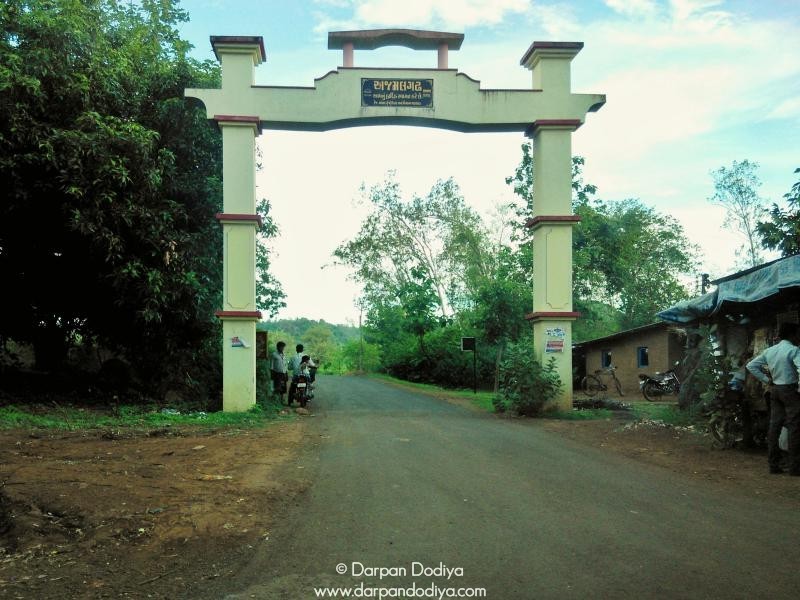 Distance from Surat: ~ 120 km (2.5 hrs.)
Distance from Navsari: ~ 80 km (2 hrs.)
Distance from Valsad: ~ 60 km (1.5 hrs.)
Roads are smooth…till you reach the last 3 km stretch! Honestly speaking, with torn tyres of our Alto 800, I've had nightmares reaching to the top.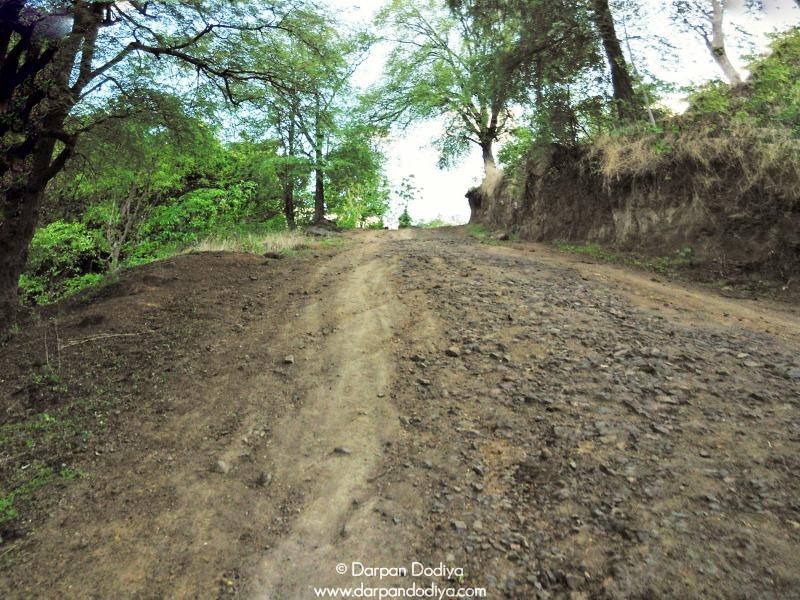 Well, somehow, I pushed the 796 cc engine and landed on the top but the now-cracked concrete road is something to be careful of. Unless you own powerful cars like XUV or Scorpio, I recommend you not to risk the vehicle to the top in monsoon.
Keliya Dam is an irrigation project, 7 km from Ajmal Gadh. In fact, the scenic landscapes seen from the hill top are due to Keliya Dam.
Visit the Dam site if you've an extra hour.
None.
But…but…here's what I think can be done. Make food on your own. Carry all the necessary tools like container, water, match sticks, raw food (કાંદા, બટાકા! :)) in the trunk and be a chef!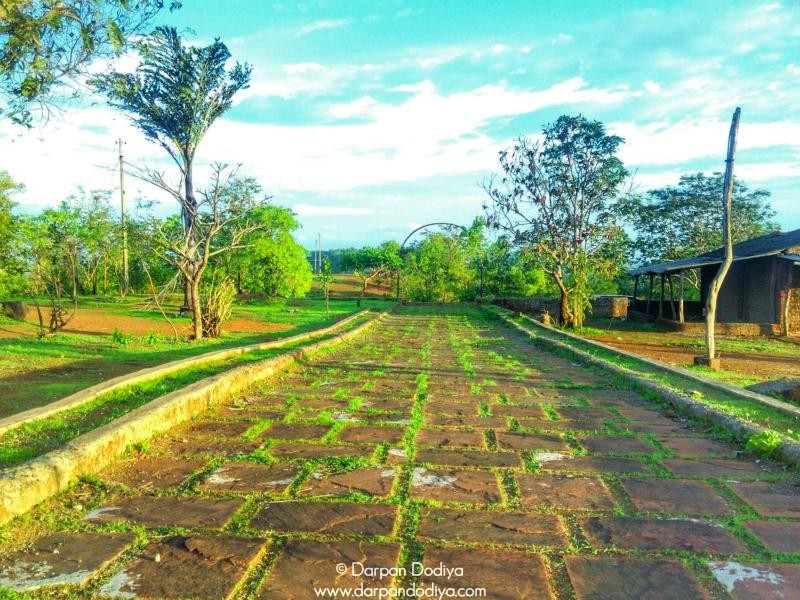 And there's another excellent option:
Hotel Nahri, Gangpur.
The restaurant is managed by Mahila Group and serves unlimited 'Desi' delicious food in ₹80. Nahri falls on the same Vansda – Dharampur road in Gangpur village. Give it a shot!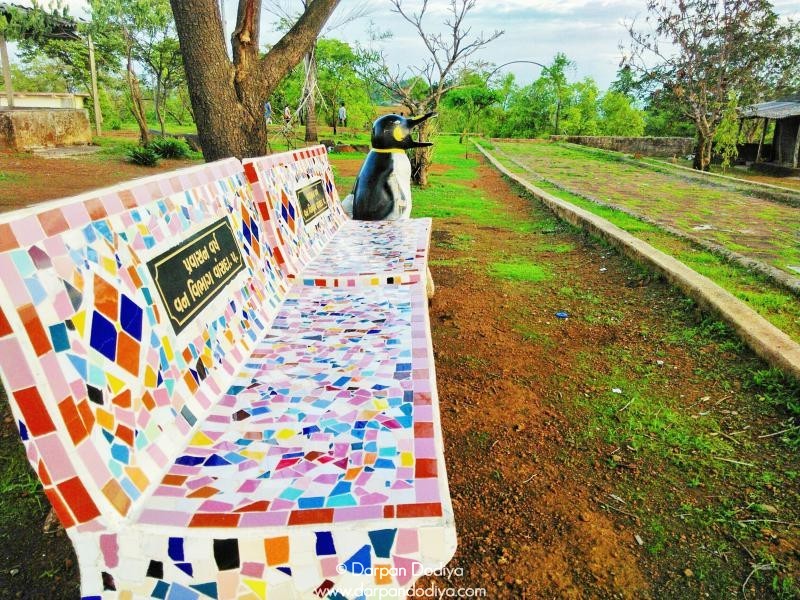 Sit in peace here.
Jo aap Jawaan ho toh…Instead of taking your vehicle to the top, go for trekking. The government has built some 100 initial steps for a warm-up, then the hill is under your feet. Win it!