Ajwa Nimeta garden is an excellent destination to spend leisure weekend near Vadodara. Ajwa Nimeta's USP is a row of musical fountains which makes an evening vibrant and colorful as ever.
My trip to Ajwa Nimeta musical fountains materialised in very last semester of B.Tech in Computer Engineering.
Though, during school trips too, Ajwa Nimeta had always been a stop. Ajwa garden is for people of all ages. Kids can play cheerfully and oldies can soothe themselves watching their grandchildren have fun. 🙂
Sharing experiences of my trip to Ajwa Nimeta Gardens…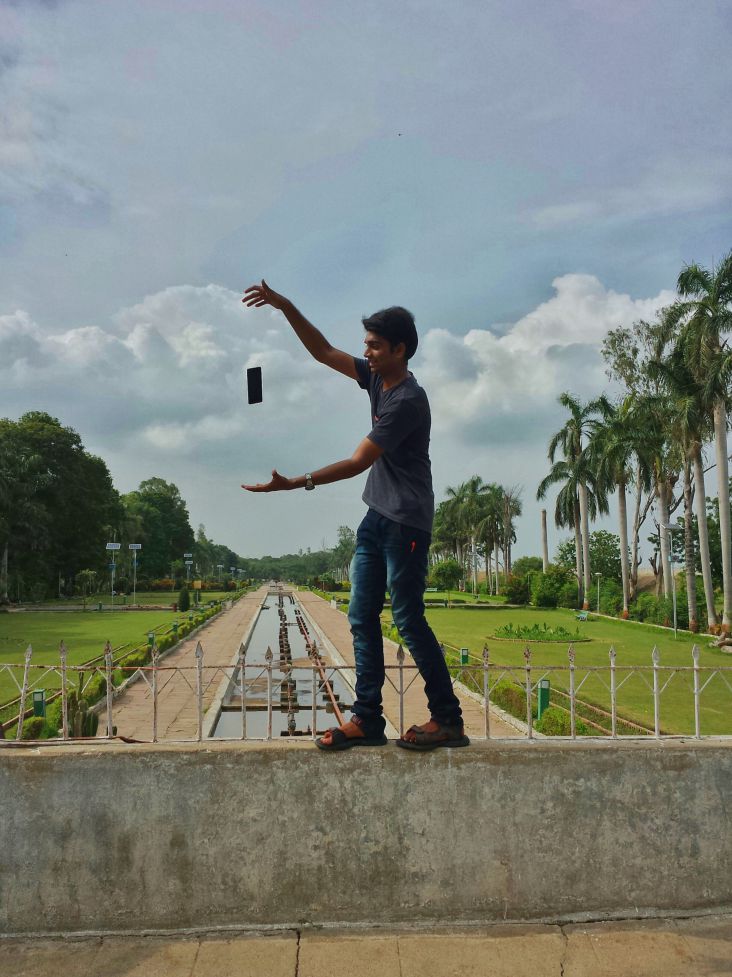 So it started like this. I was in last academic semester of engineering and was already
placed. Dark clouds of future weren't hovering over the head.
It was Sunday. I called Rahul & Smit, the other two members of our RSD squad. 😉
(Rahul, Smit, Darpan).
Me: "Hey it's Sunday. What you're up to?"
They: "We're about to leave for Vadodara."
Me: "Hold on! I'm joining too!"
And there we were, on good old CBZ!
Parking area of Ajwa Nimeta garden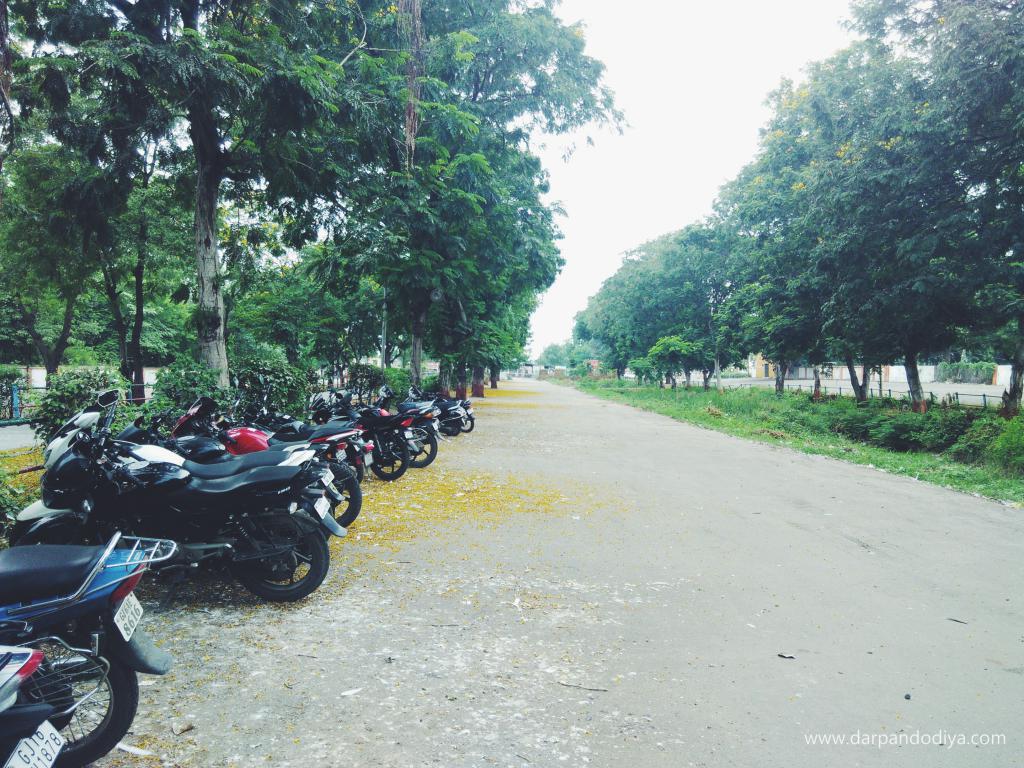 It took us one and a half hour to reach to Ajwa Garden from Anand. Roads are top notch and straight forward.
Ticket counter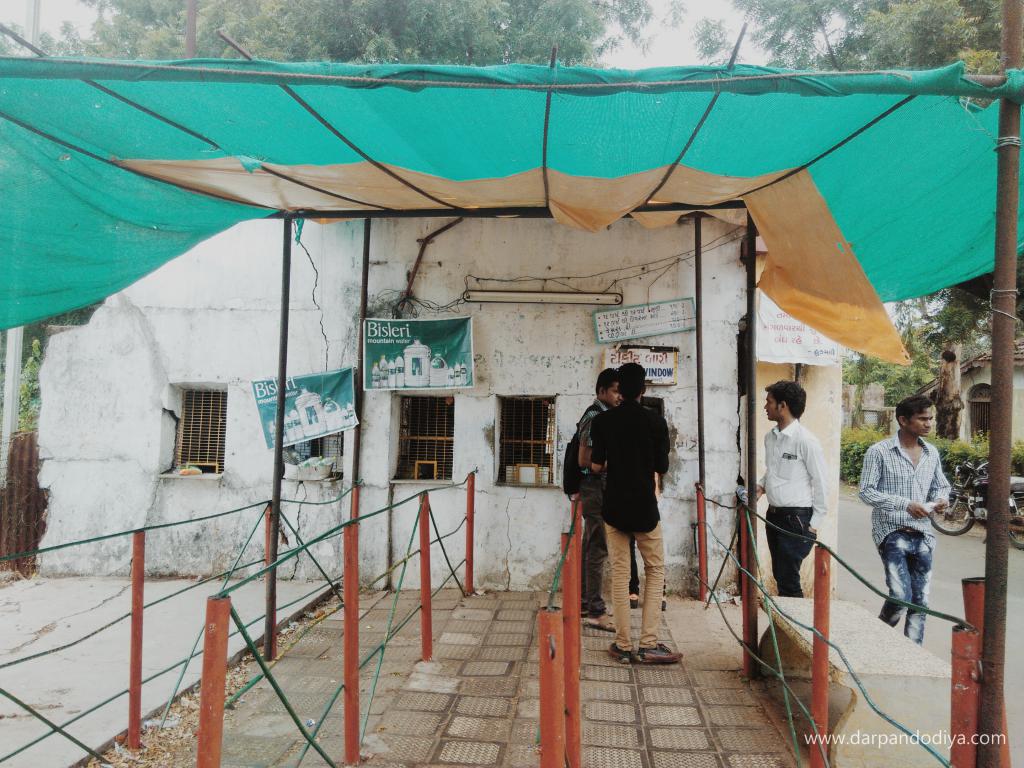 Maharaj Sayajirao Gaekwad III built dam in 20th century in Ajwa.
Ajwa = Reservoir / Lake / Sarovar formed by the dam.
Nimeta = Water treatment plant on the reservoir.
Over the time, they bound firmly with each other and now they are known as nothing but Ajwa Nimeta. 🙂
The water treatment plant provides water to lacs of citizens of Vadodara city.
One fact I didn't know about Ajwa Nimeta Garden and Musical Fountains: The garden has been cultivated by taking reference of Vrindavan Gardens, Mysore. See photos of Vrindavan Gardens: here.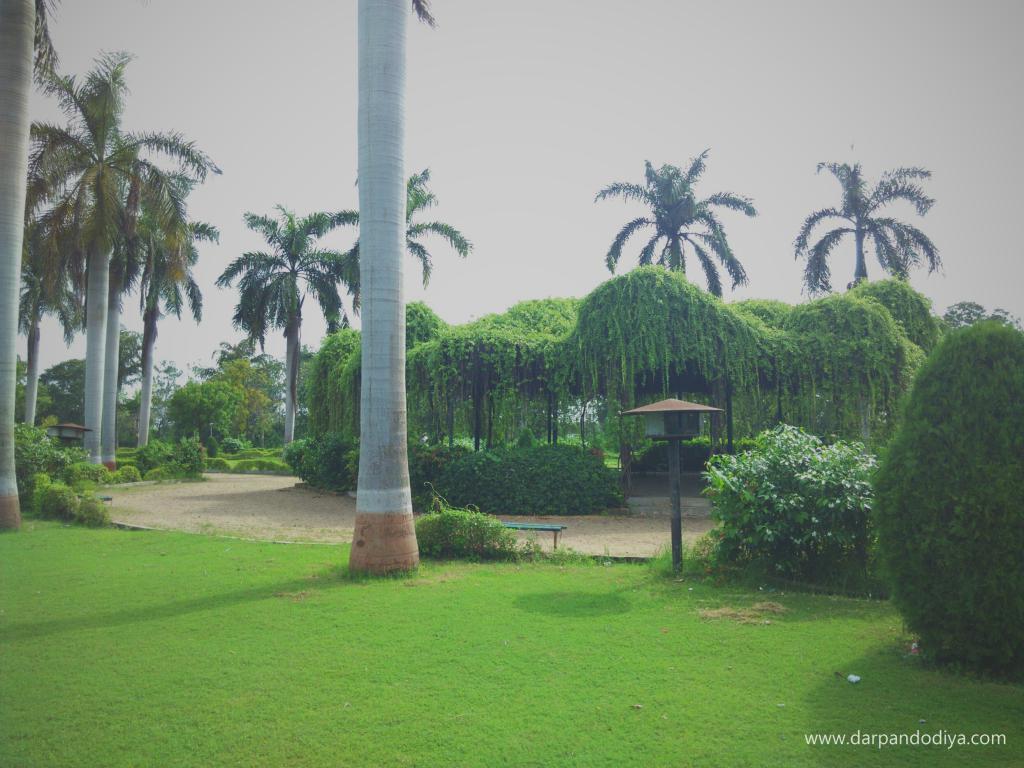 List of Points at Ajwa Nimeta
1. Ajwa Nimeta Garden
2. Ajwa Nimeta Musical Fountain
3. Ajwa Fun World Water & Amusement Park
4. Ajwa Dam & Reservoir
5. Nimeta Water Treatment Plant
As far as I know, entry to Ajwa Dam and Nimeta Plant is restricted due to some accidents happened in past. You need to take prior permission before visiting them.
Nice quote!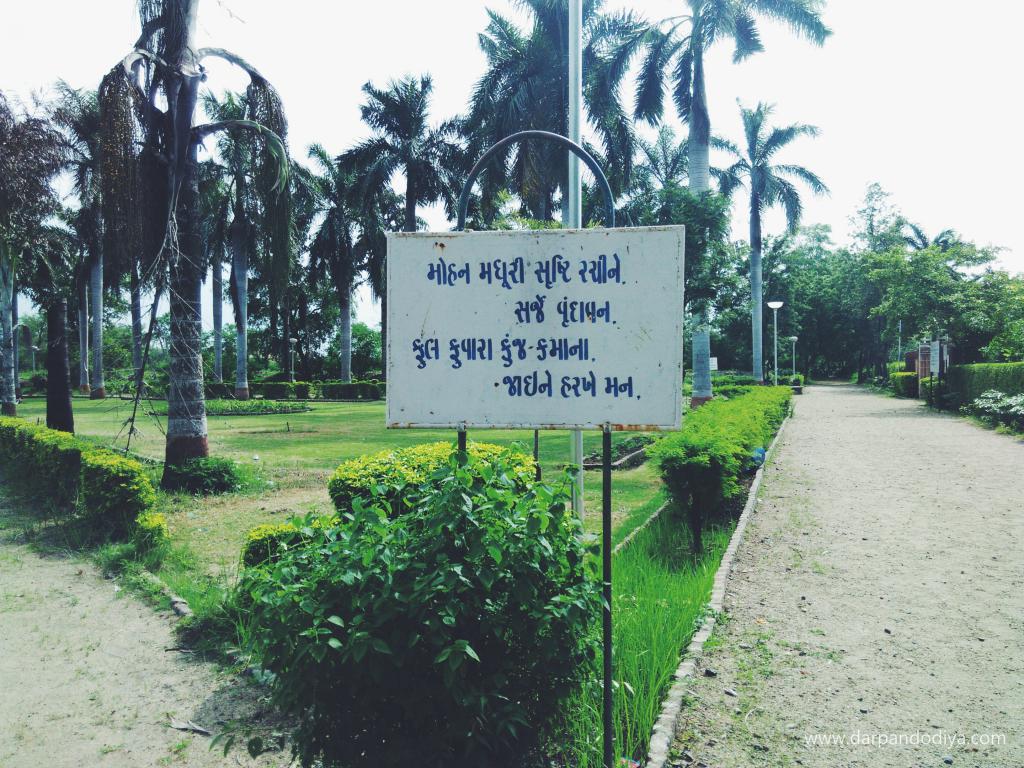 As soon as we entered into garden, we found ourselves listening to an exotic Bollywood song!
Bheegey Hont Tere…Pyaasa Dil Mera…
I halted for a moment and looked around. Spotted some love birds having good time
in corners. Oh! What a perfect setup! 😛
A place to enjoy moments!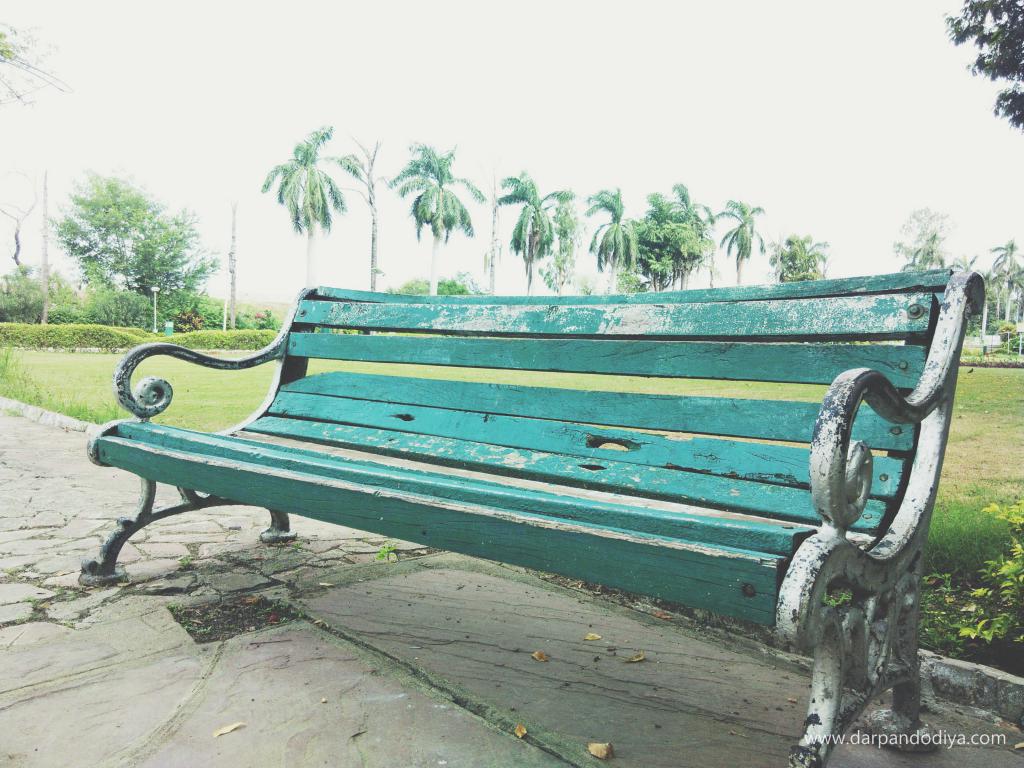 Timings and Best Time To Visit
Due to personal work, we left Ajwa in late afternoon. Nevertheless, I see no point visiting Ajwa Nimeta if not for musical fountains. They are, in fact, the unique point of this garden.
Ajwa Nimeta can be visited anytime during entire year.
Garden is mostly non crowded in afternoons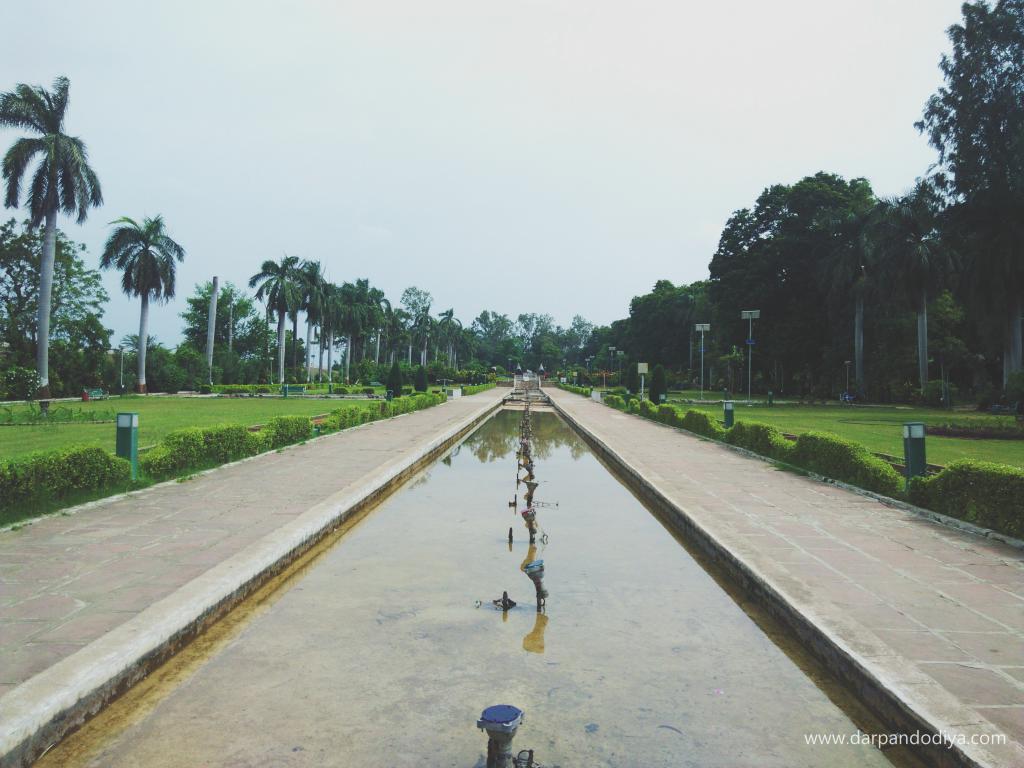 Ajwa Musical Fountain Timings: Saturday, Sunday Monday
They are also operated during public holidays like, Independence day, Republic day, Christmas, Ramzan-Id, Sharad purnima, Gaurivrat (Jagran).
Photo: scrapboktravelblog.blogspot.com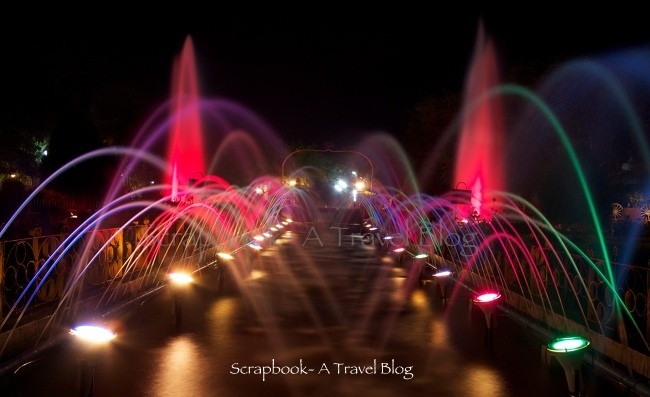 Timings:
| | | |
| --- | --- | --- |
| Month | Regular Fountain | Musical Fountain |
| November to February | 6 PM to 8 PM | 6.30 PM, 7.15 PM, 8.00 PM |
| March to October | 7 PM to 9 PM | 7.30 PM, 8.15 PM, 9.00 PM |
Photo: scrapboktravelblog.blogspot.com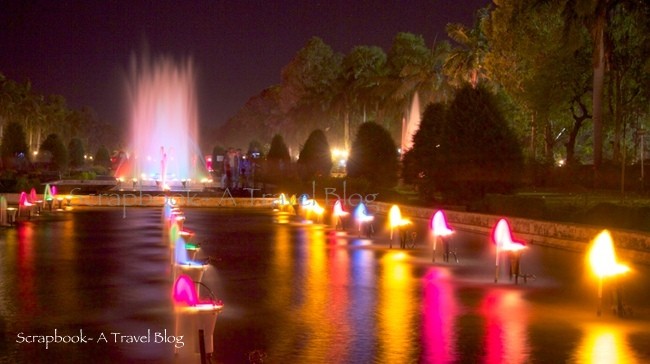 Above 12 yr: ₹ 20
5 – 12 yr: ₹ 15
Below 5: Free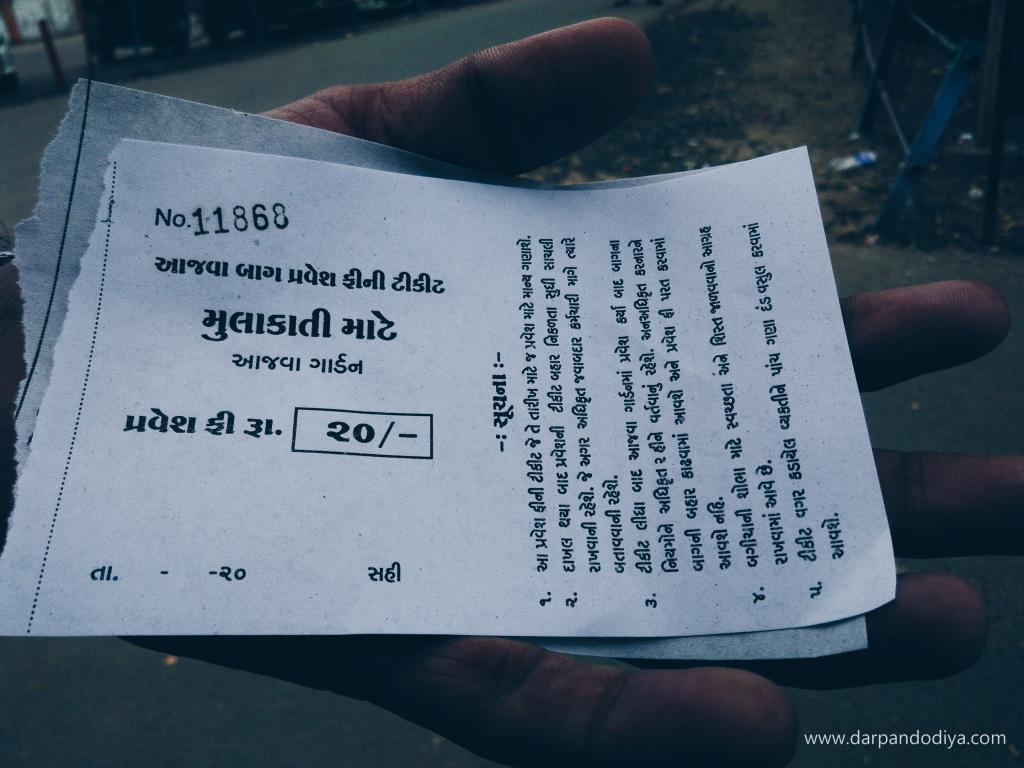 Visitors are allowed to take food inside garden. (This was true when I last visited, August 2015).
Many stalls and hotels are present on the nose of garden. Though, do carry your some if possible. I personally felt like the bottled water there was risky.
Food setups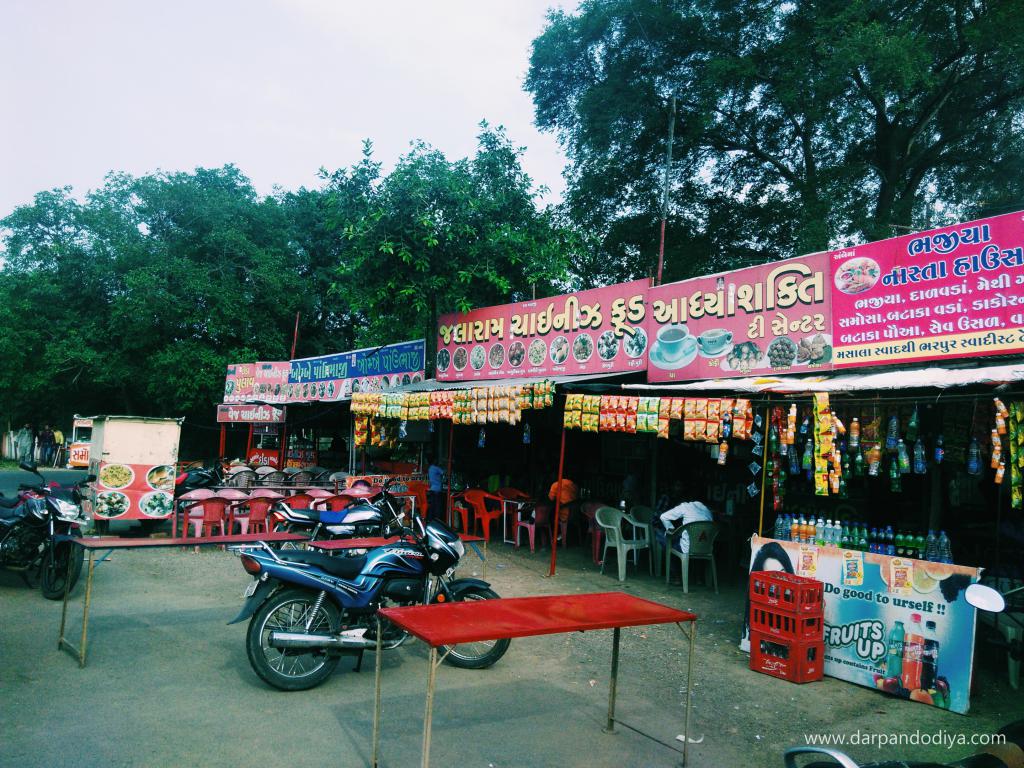 Beware of water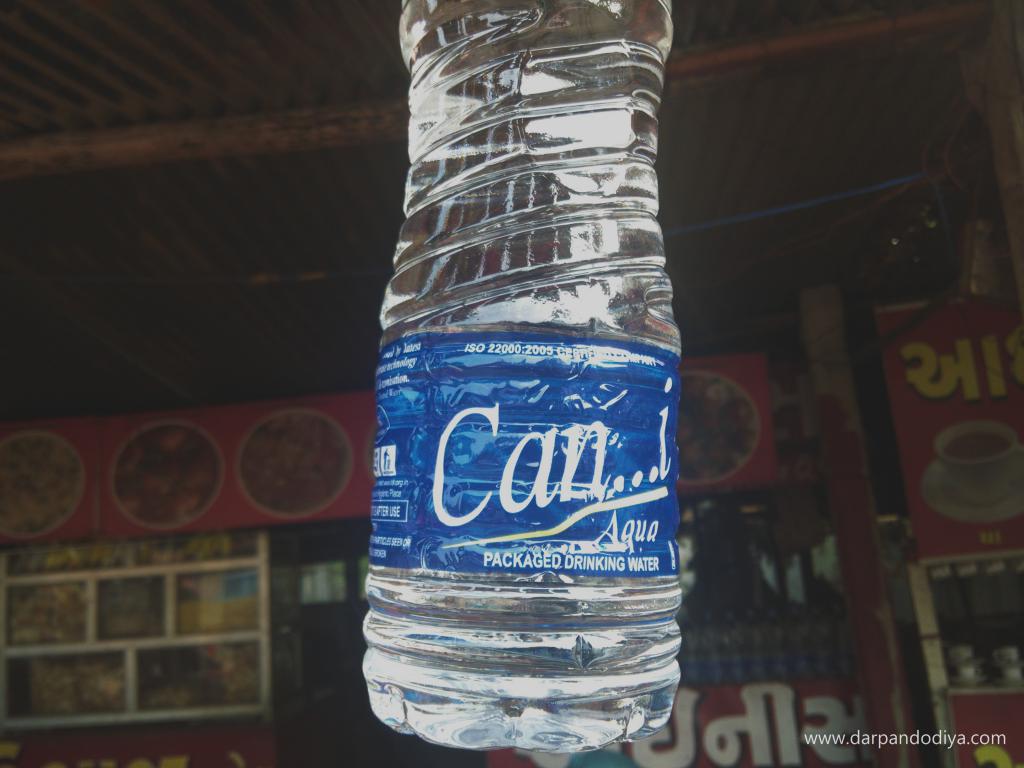 Ajwa Nimeta garden and musical fountains is a complete weekend package for all.
A place to chillax from rushy hushy city life!
Chillax! Left – Me, Right – Smit