Anjani Kund (or Anjani Parvat) is a village near Ahwa related to various mythological stories. The villagers of Dang district believe that Lord Hanumanji was born in a cave of the Anjani mountain. Dang area was known as 'Dandkaranya –  દંડકારણ્ય' in the Ramayana period. Shabari Dham proves this claim.
I paid a quick visit to the place in this summer. Reached there in the middle of noon, so there were no visitors. No water in the river or in the kund. Took a few photos, talked with one resident of the Anjani village and left the place.
Anjani Kund – Anjani Parvat – Anjani Cave
These 3 names hold unique importance.
Anjani Parvat
The stories assert that Anjani Mata, mother of Hanuman, did a penance on the Anjani mountain.
Anjani Cave
And as a result of the penance, she gave birth to Lord Hanuman in the cave located in the center of Anjani Parvat. The 'Gufa' is one hour from Kund. The birth place of Hanuman.
Anjani Kund
A small body of water near the cave is called Anjani Kund. Legend has that Bal Hanuman took bath in the Kund, climbed the mountain and put upon a solar eclipse.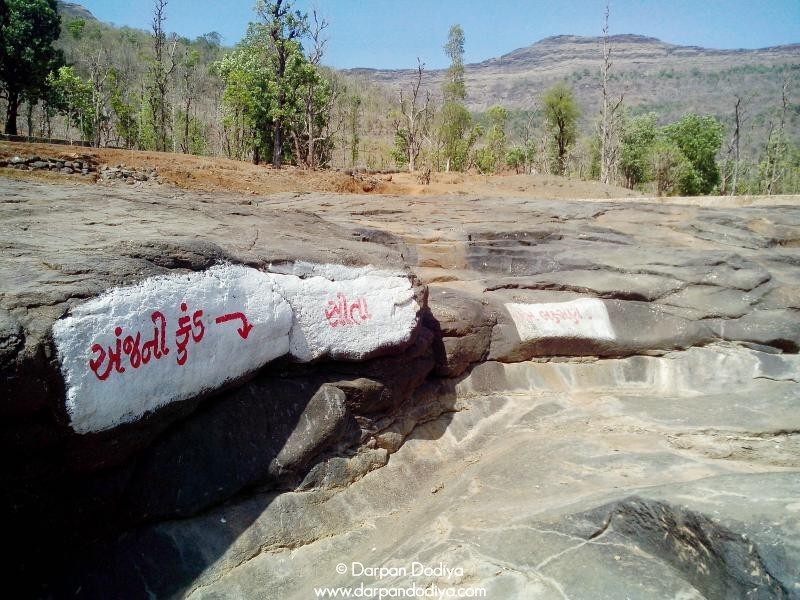 Sadly not a single molecule of water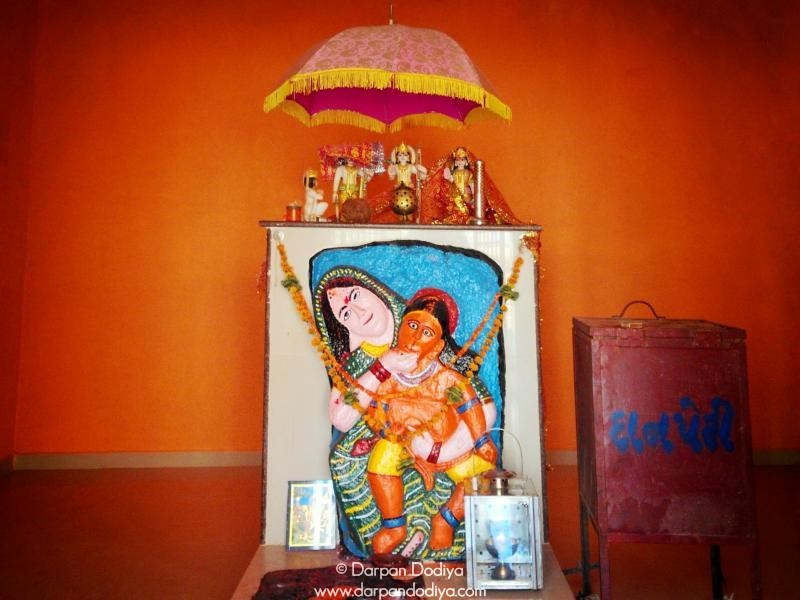 Anjani Kund is the only temple where you see a child Hanuman
Talks to a local resident revealed that the development of the Anjani Kund is heavily funded by Surat based businessmen. The current temple was built from the Surat fundings.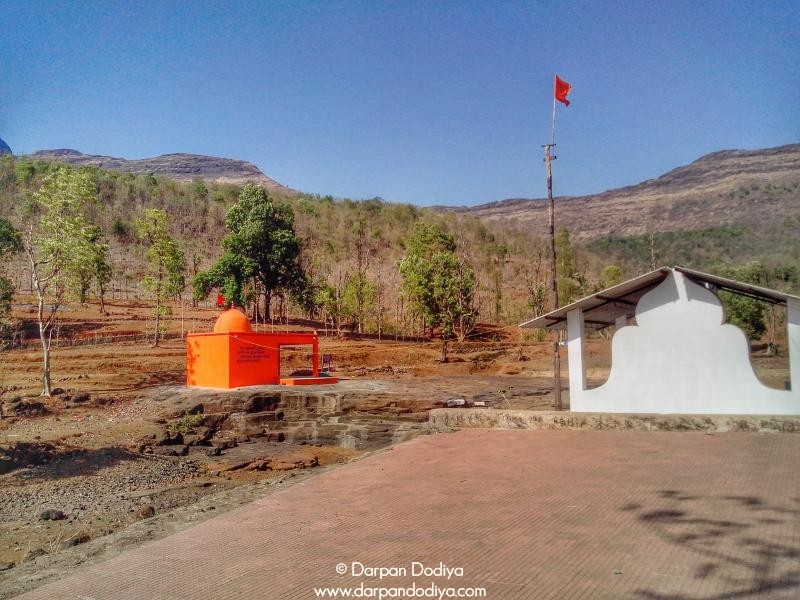 He also revealed that during festivals like Diwali and Hanuman Jayanti, many devotees from Surat come over Anjani Kund. They stay there, cook there and enjoy 'Dairo' – a musical celebration.
Even though Anjani village is a remote area, it has a school, from 1st to 5th standard. 3 teachers in total. Surprisingly, I was told that teachers come regularly and teach.
It houses approx. 365 people. Farming is a major and the only profession.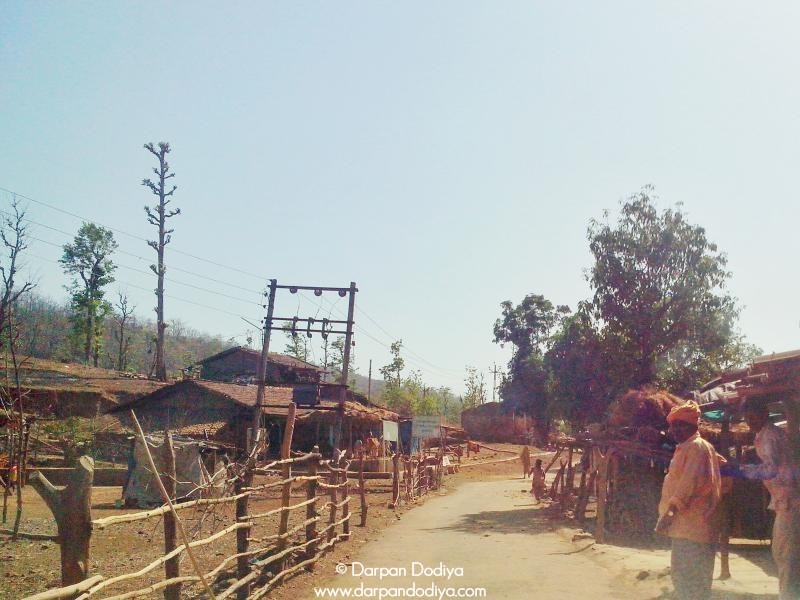 Passing through the Anjani village
Electricity, Mobile networks are available most of the time and the roads too are motorable. Though, there's no GSRTC bus service. Private jeeps.
The Don Hill Station is behind the Anjani mountain.
Ahwa is 30 km from Anjani.
Saputara is approx. 45 km from Anjani village.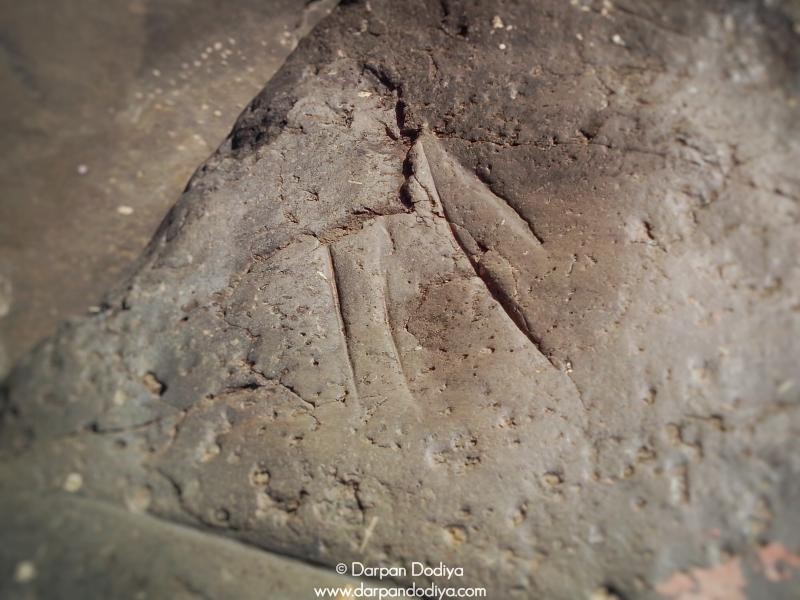 This stones were used to sharpen weapons by Ram & Lakshman.
Corrupt Tourism Development
I was informed that the government had allocated 3 crore grant to boost tourism infrastructure.
Needless to say, the money did not reach the land. All they built was pavement block, a small rest dome and an entrance gate. These 3 structures IN 3 CRORES.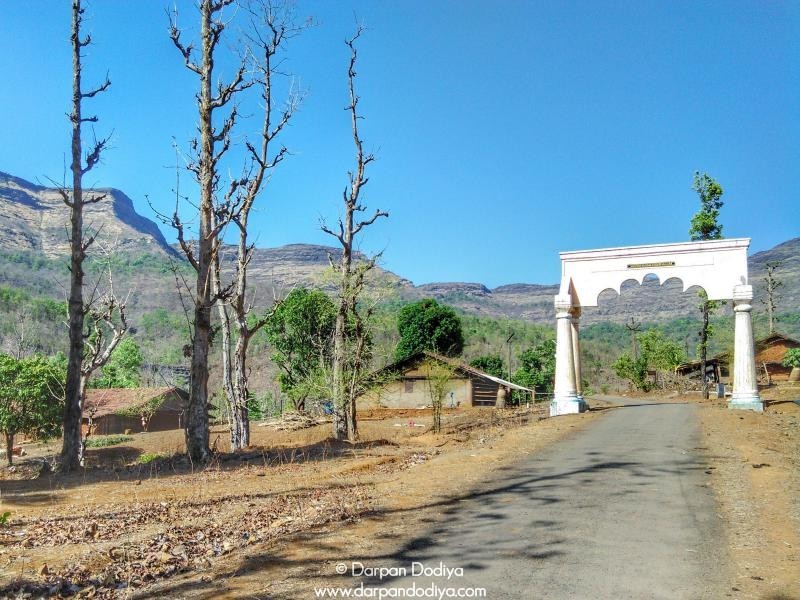 So this gate is worth of 1 crore
And there lies the answer of development issues in India.
---
This post is a part of the Vacation Publishing Spree.