When I was preparing list of waterfalls in Gujarat, I came to know about Jodiya waterfalls, Bilpudi, Dharampur. At that time,  Bilpudi waterfalls were unknown to most people. Little did I know they would turn out as major attraction in monsoon 2016.
Bilpudi waterfalls are origin of Swargvahini River, which passes through Dharampur town.
Updating this article with good photos and more details to help out travelers.
Sunset View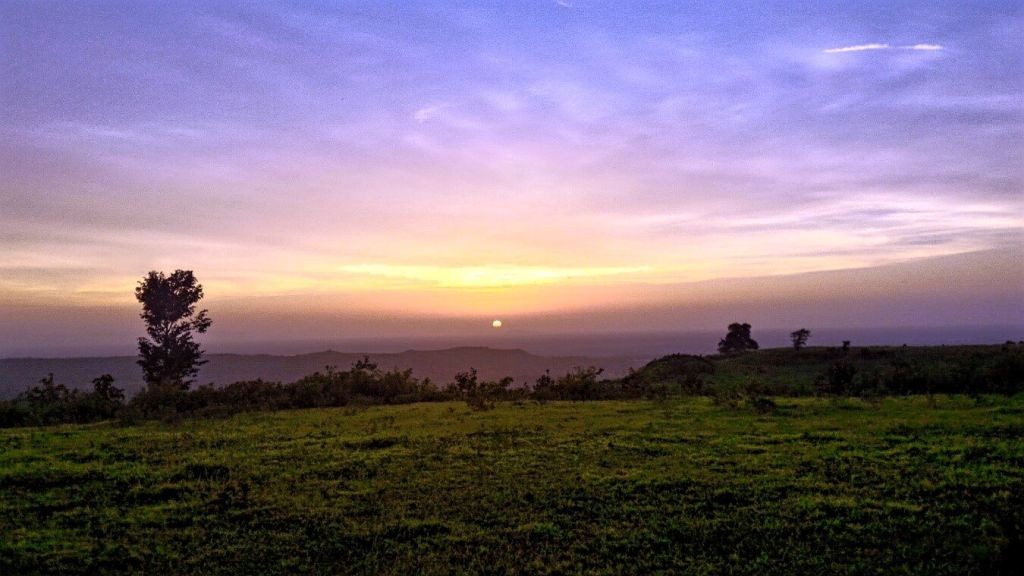 ---
Quick Facts of Bilpudi Waterfalls
Location: 12 km from Dharampur, on Barumal Road, 2 km from main road
Water Flow: June – November Mid
Accessibility: Medium
Tourist Rush: High on Weekends, Less otherwise
Food: None
Reaching to Bottom: Possible
Driving Directions: Roads are single, yet to construct and muddy. Two opposite cars can't pass at the same time. Cars can go upto a certain point, after that you have to walk to reach near falls. That walk in lap of nature will blow your mind with the smell of fresh air.
Parking space near Bhairav Nath Temple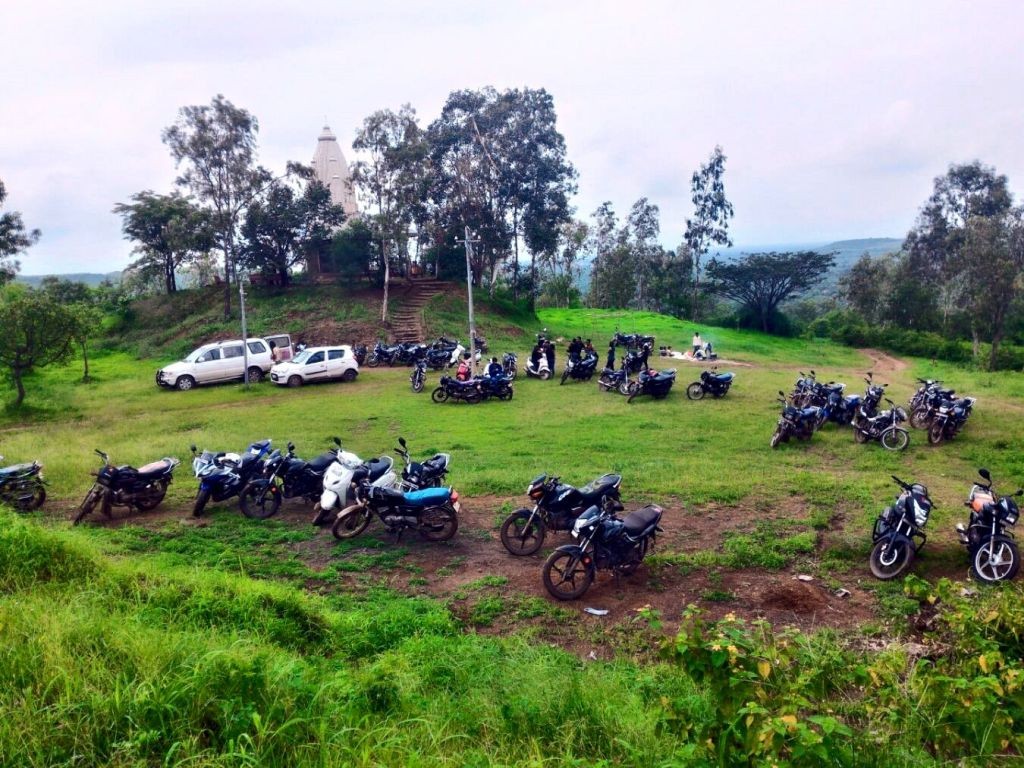 ---
Dissecting Names of Jodiya Waterfalls
There are two waterfalls in that area. So they are called as Jodiya waterfalls.
One crashes from 30 feet. Another one is falling from 20 feet.
However, that's a name given by tourists.
The waterfalls are otherwise originally known as Mavli Mata waterfalls.
First waterfall is called as, Sonajal Dhodh.
Second one is called as, Roopajal Dhodh.
Swargvahini river originates from here.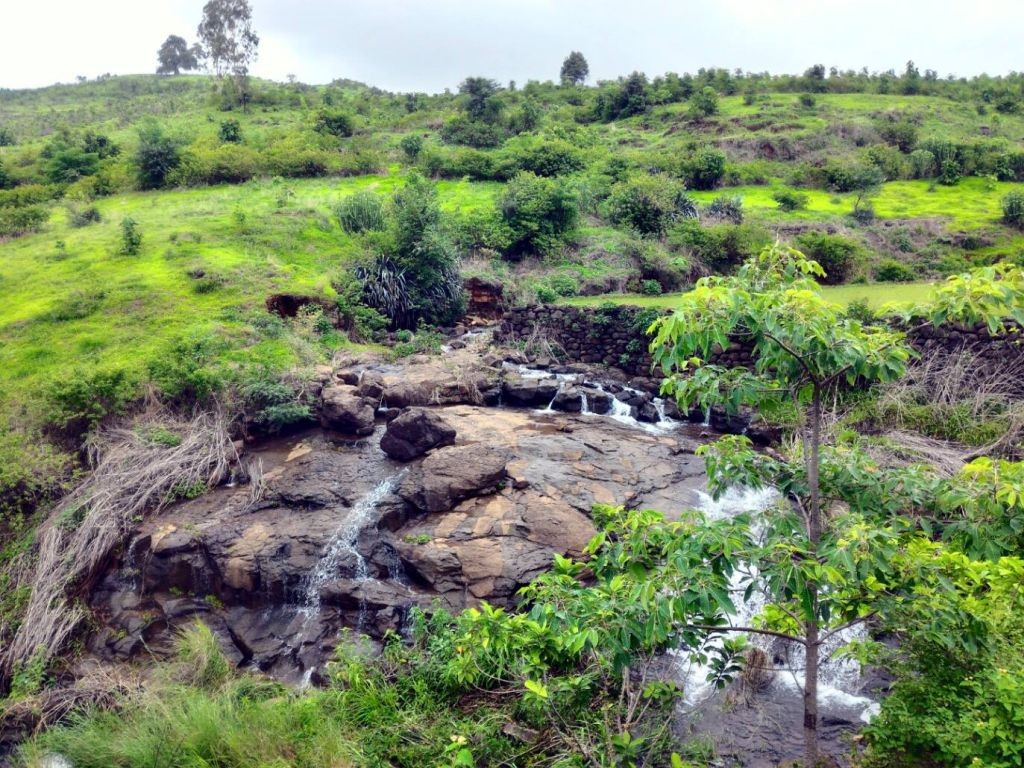 ---
Location and How to Reach
Mavli Mata waterfalls come under boundry of Bilpudi village.
Bilpudi is a small village, around 10 km from Dharampur town.
To reach Bilpudi, take route towards Wilson Hills (Barumal Temple). Drive for a km and then ask any local for route.
Sona & Roopa waterfalls are 2 km from main road. Do note that the road leading to Jodiya Waterfalls from main road is in pathetic condition. 
Unless you've 4 wheel drive vehicle, it will be a good decision to keep your vehicle behind and walk for 2 km.
Tourists showering under Jodiya falls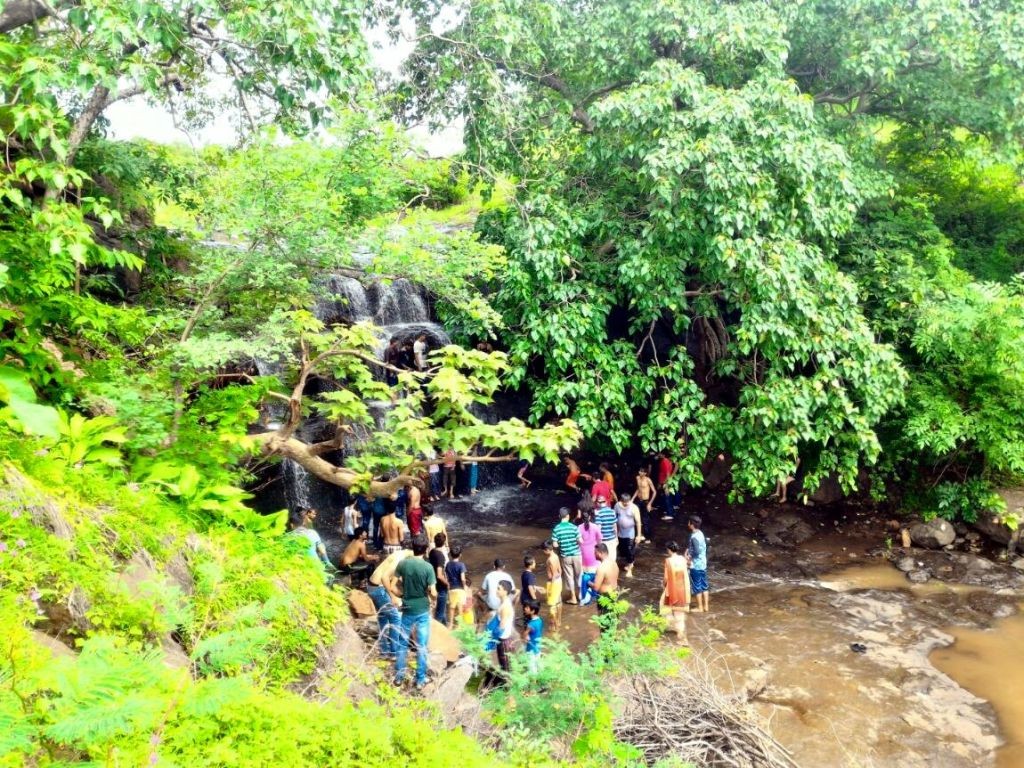 Distance Matrix:
| | | |
| --- | --- | --- |
| From | To | Approx distance in km/Time in hr |
| Dharampur | Bilpudi Waterfalls | 10 km / 15 min |
| Valsad | Bilpudi Waterfalls | 40 km / 1 hr |
| Navsari | Bilpudi Waterfalls | 70 km / 1 hr 30 min |
| Wilson Hills | Bilpudi Waterfalls | 25 km / 45 min |
| Surat | Bilpudi Waterfalls | 100 km / 2 hr 15 min |
| Mumbai | Bilpudi Waterfalls | 215 km / 4 hr |
Long exposure shot by Bhupendra D Tandel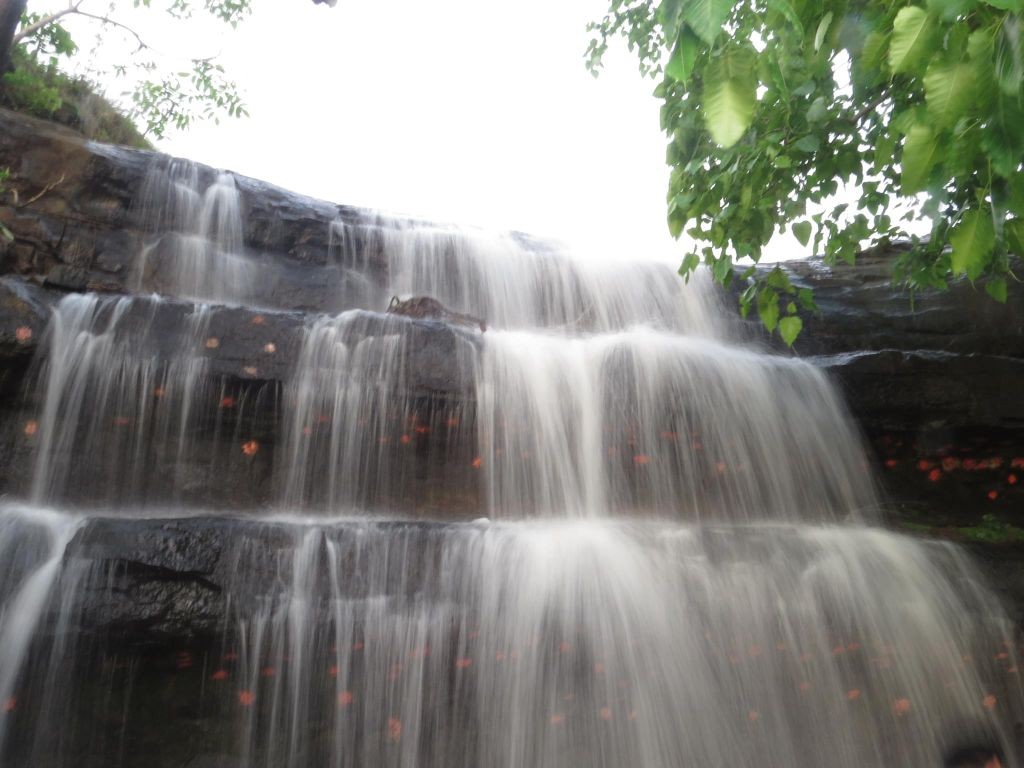 ---
Nearby Places to Visit
In monsoon season, Dharampur area gets covered by lush green color. As you'll drive past Dharampur, you'll see nothing in front of you but greenery.
From Bilpudi, one can get mind blowing views of Barumal Mahadev Temple, Mohangadh Dharampur. Some places to visit on your trip to Bilpudi waterfalls can be:
Also checkout this travelogue: Monsoon Trip to Bildha Village
View of Dharampur town and Mohan Gadh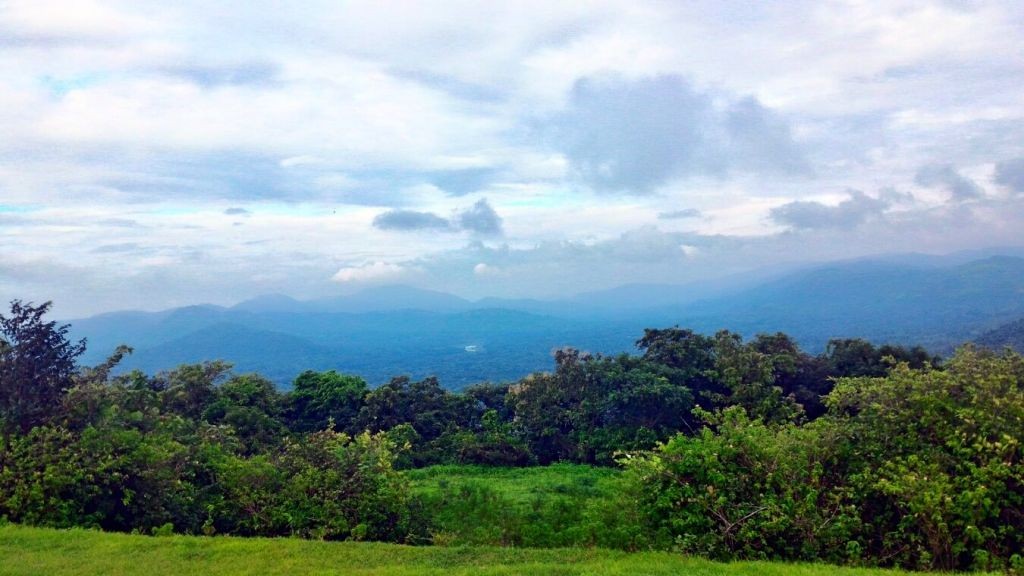 ---
This article is part of: List of Waterfalls in Gujarat
Photos taken from: https://www.facebook.com/Bilpudi-Mavli-Mata-Waterfalls-Hills-1028258153864439/
---
Related Articles: