Gira Waterfall Waghai – you will always hear this name if you hear conversation regarding waterfalls in Dang, Gujarat area. Gira Dhodh, located in Wanarchod village near Waghai is one of the best places to visit in Gujarat during monsoon season.
Related: List of Waterfalls in Gujarat
Drone Video
Here's a cinematic drone video of Gira Dhodh.
Girafalls are often misunderstood with Girmal falls. Both are in Dang but located far away from each other.
'Gira' falls are near Waghai, on Waghai Saputara state highway.
'Girmal' waterfall is in Girmal village, near Ahwa.
An excellent place for relaxing from busy city life.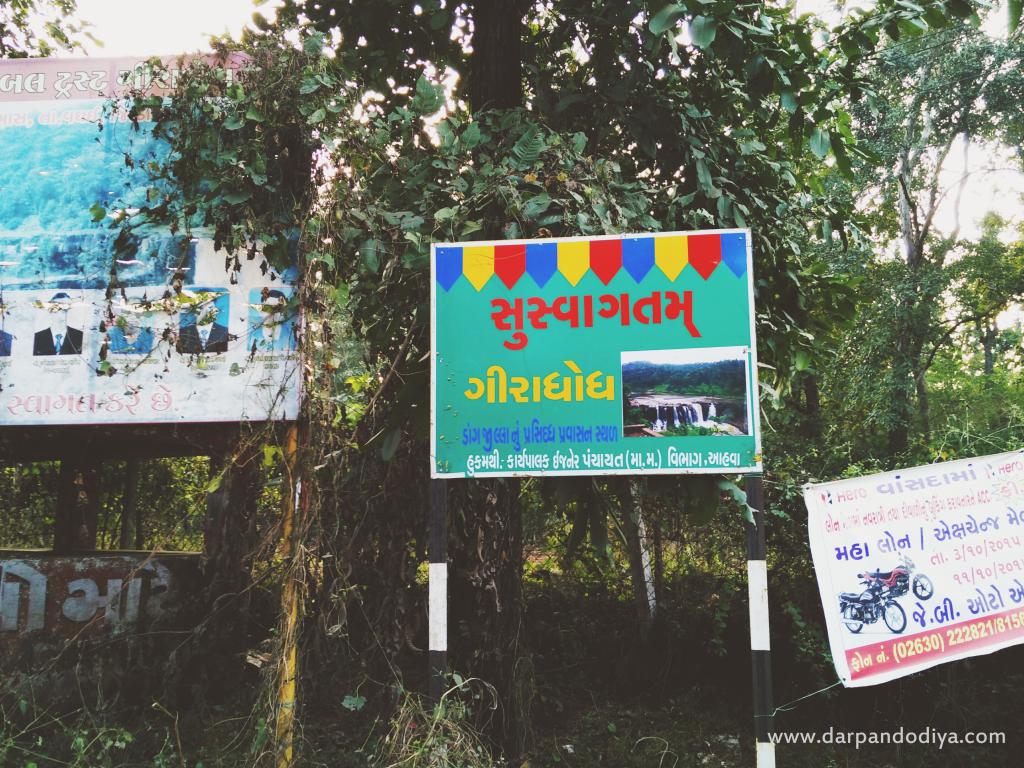 Gira Falls are undoubtedly the most popular waterfalls in Gujarat. The reason being, it's on the way to Saputara hill station.
Saputara attracts lacs of tourists every year. Thus, most of the visitors visiting Saputara get down at Girafalls.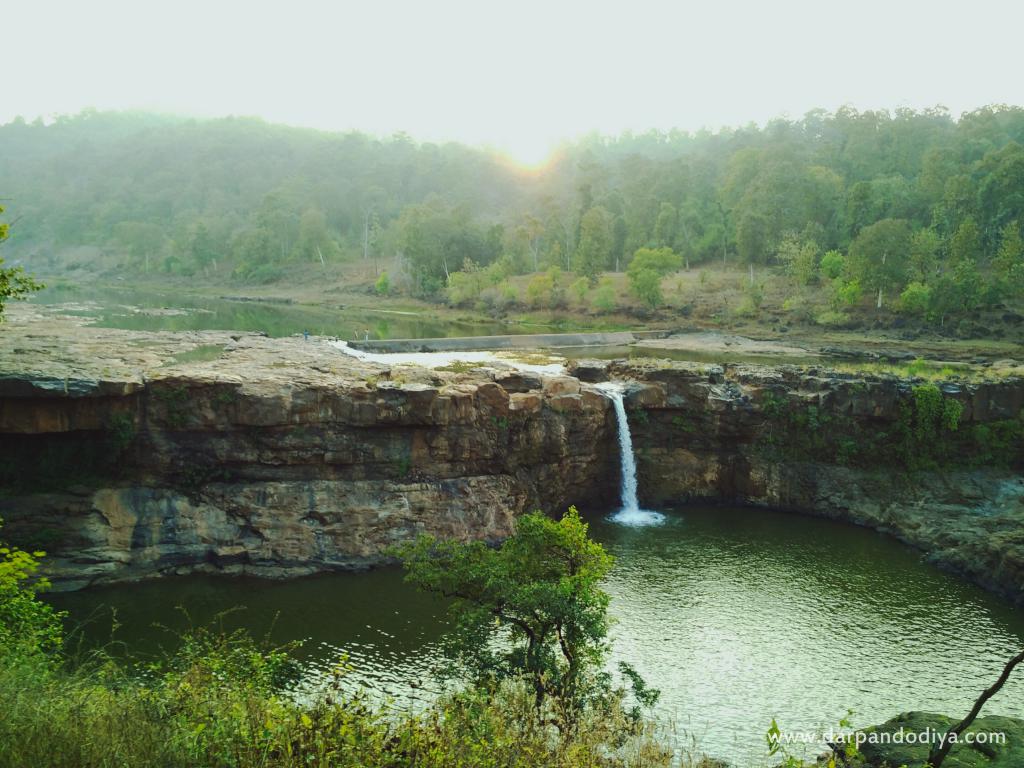 It goes without saying that waterfalls are best enjoyed during monsoon season.
July – October is the best time to visit.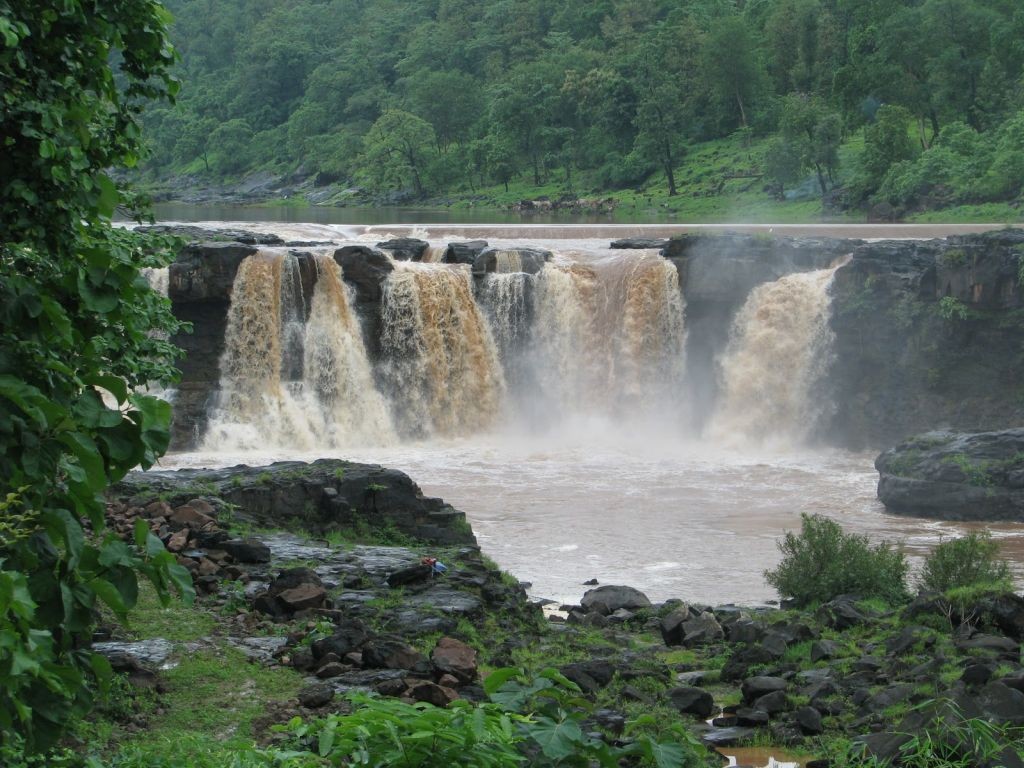 The photos in this post are of December end. The fall was almost dried up when we visited.
Though, this could be good in other way. If you're the kind of tourist who love to visit places which are less crowded then non-monsoon season is best for you.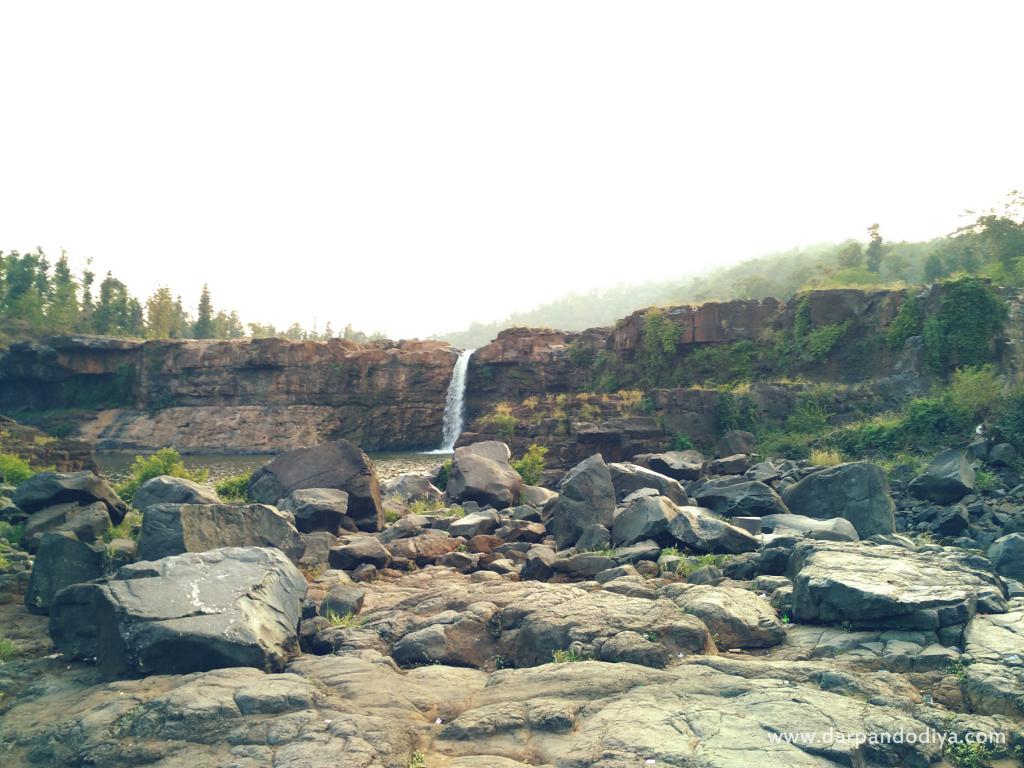 Gira falls are located in Wanarchod village, near Waghai in Dangs.
The place is easily accessible. 4 km from Waghai town, on Waghai Saputara road, take right turn and you'll reach at your destination.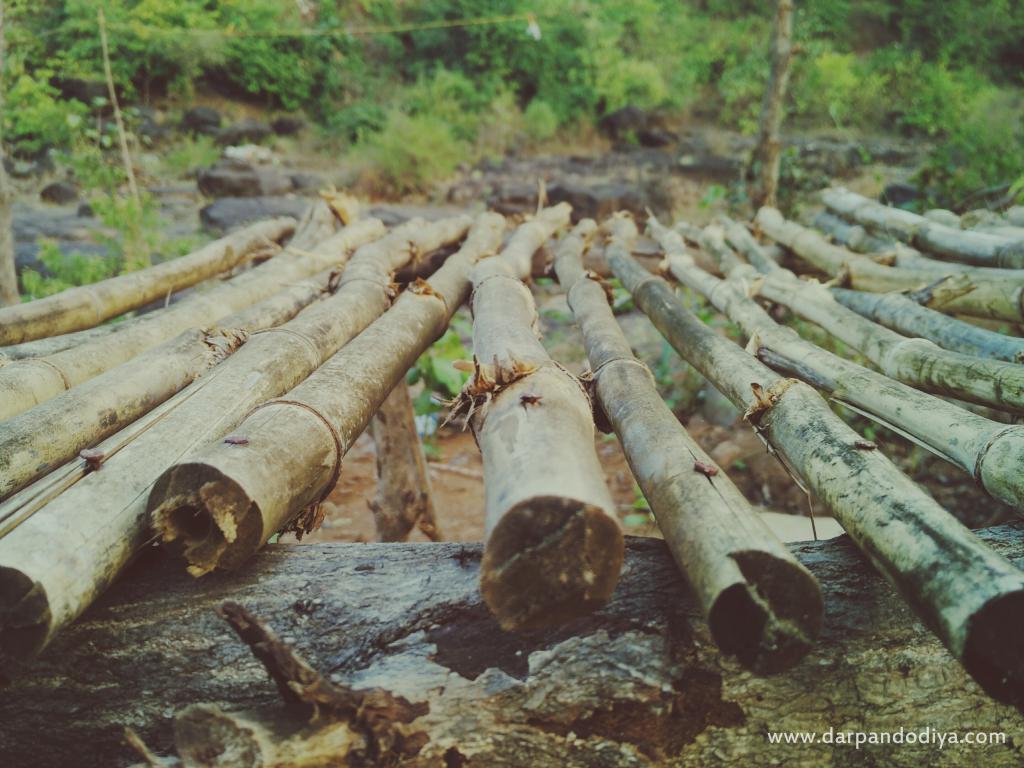 Gallons of water from Ambika river crashes from 30 meter. The scene is worth — in monsoon.
You can dive (well, not dive. Just bath 😉 ) in Ambika river, keeping distance of 100 meters from falls. There were fatalities in past so you'll see sign boards telling you not to be superhero. Yeah, be Batman if you wish 😀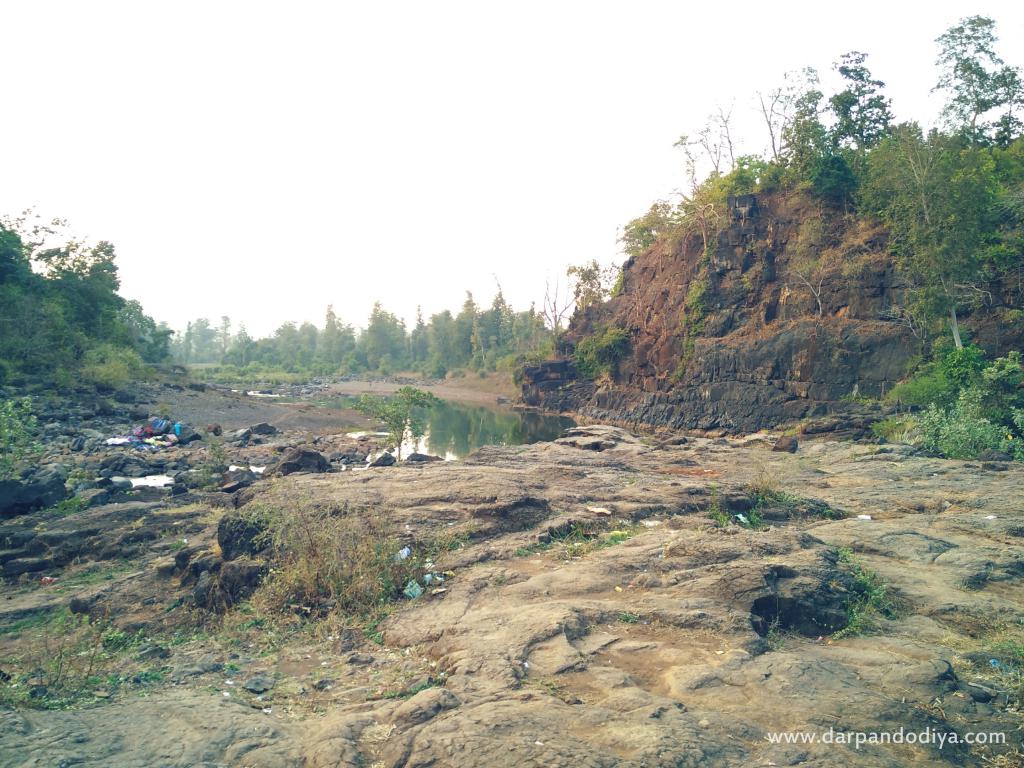 Distance Matrix:
| | | |
| --- | --- | --- |
| From City | To | Distance in km / Approx. Time in hr |
| Surat | Gira Waterfalls | 120 km / 2 hr |
| Ahmedabad | Gira Waterfalls | 350 km / 6 hr |
| Mumbai | Gira Waterfalls | 280 km / 5 hr |
| Saputara | Gira Waterfalls | 50  km / 1.30 hr |
| Vadodara | Gira Waterfalls | 260 km / 5 hr |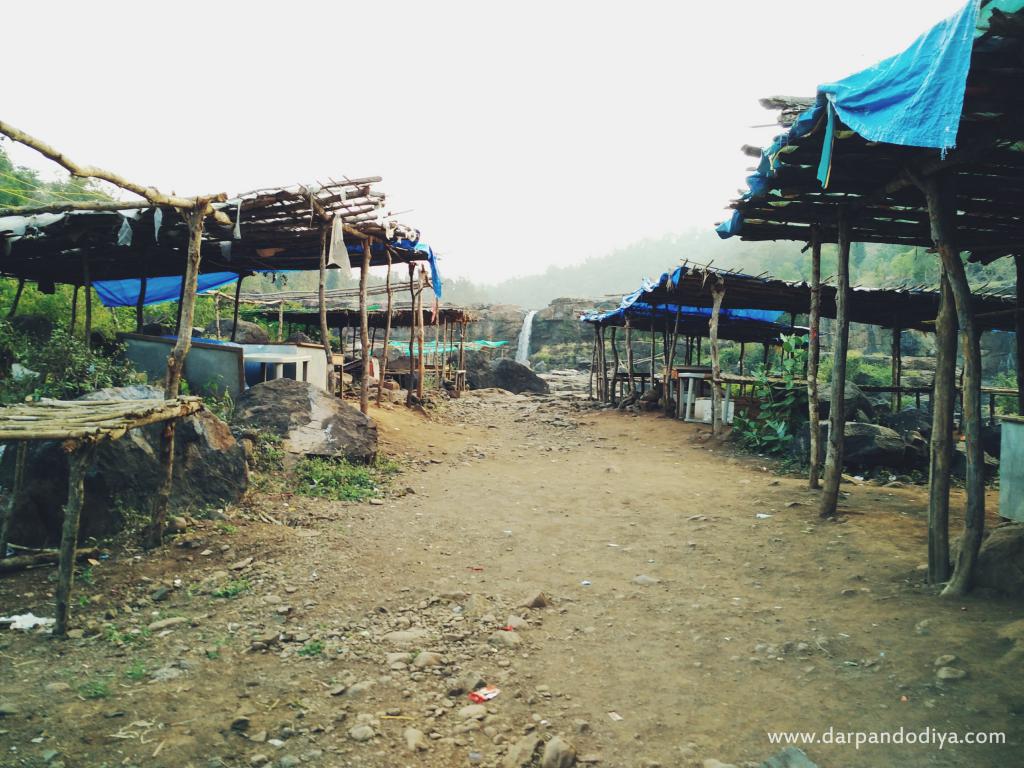 Bus:
State transportation buses are available. Board any bus going to Saputara and drop off at Wanarchod village after crossing Waghai town.
Train:
Get off at Bilimora (or Valsad or Surat) and take bus to Saputara.
Air:
I wonder who would come via air to see Gira Dhodh! 🙂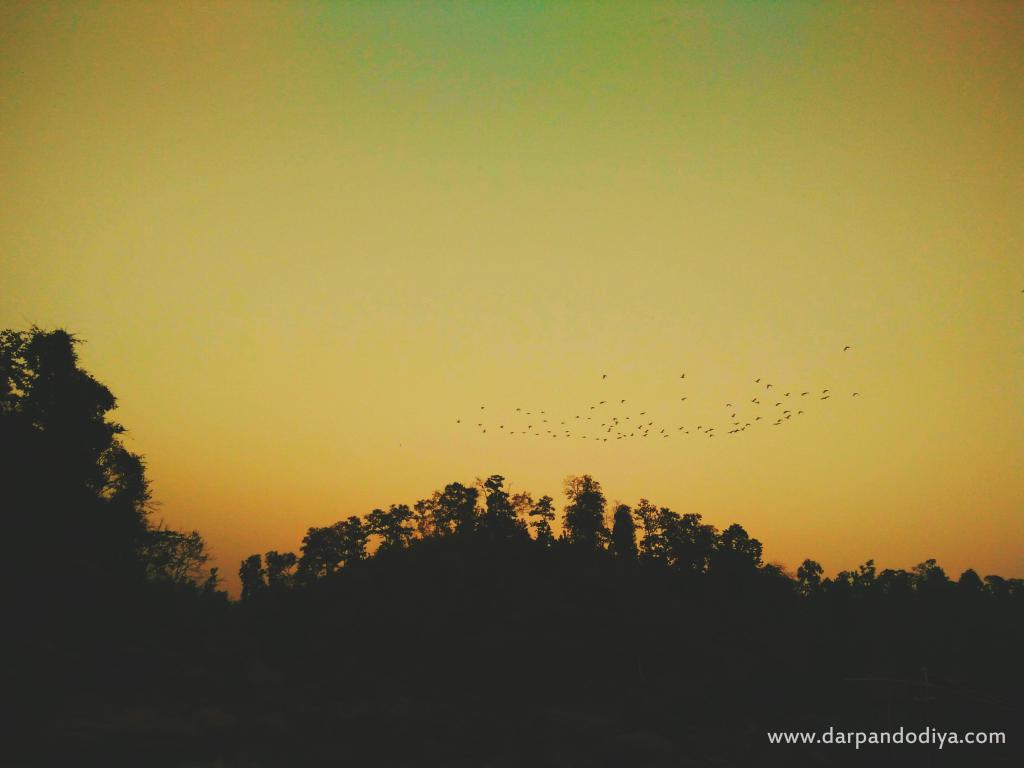 No high end restaurants or hotels nearby. Though, reasonably good food can be found in Waghai town.
You'll get tea and snacks at the Gira waterfalls.
Tasty corn in monsoon season.
You can stay at:
A. Kilad Campsite
B. Saputara
C. Guest Houses in Vansda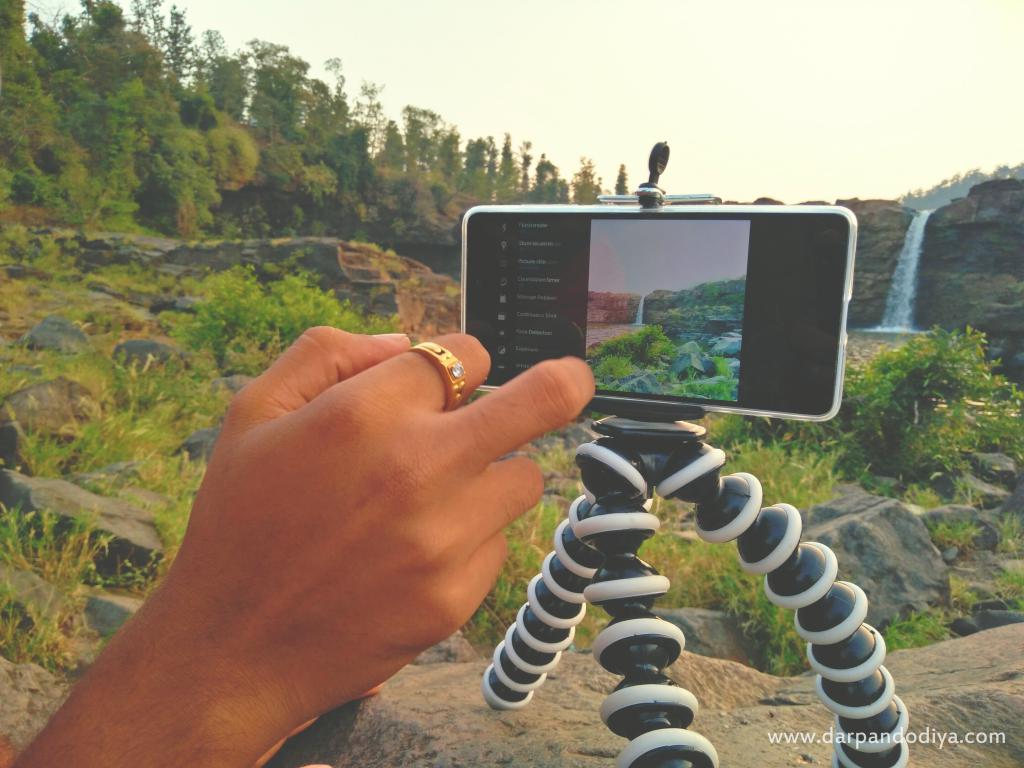 Ambapada – Crafts Village
At Gira falls, you'll see shacks selling handicrafts made from bamboo. (And other wooden items.)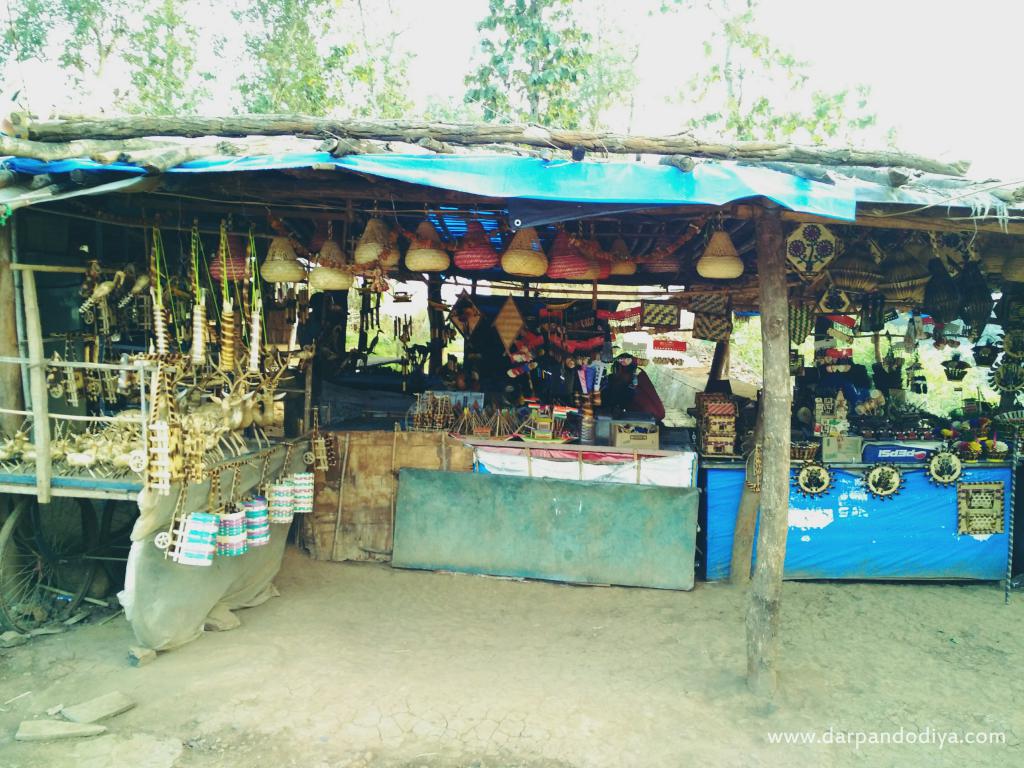 Ambapada village – small village near Gira falls is the manufacturing center of those handicrafts.
If you get a chance to visit Ambapada, don't miss it. You can walk around the village and get a good understanding of how those crafts are manufactured.
Workers there are welcoming.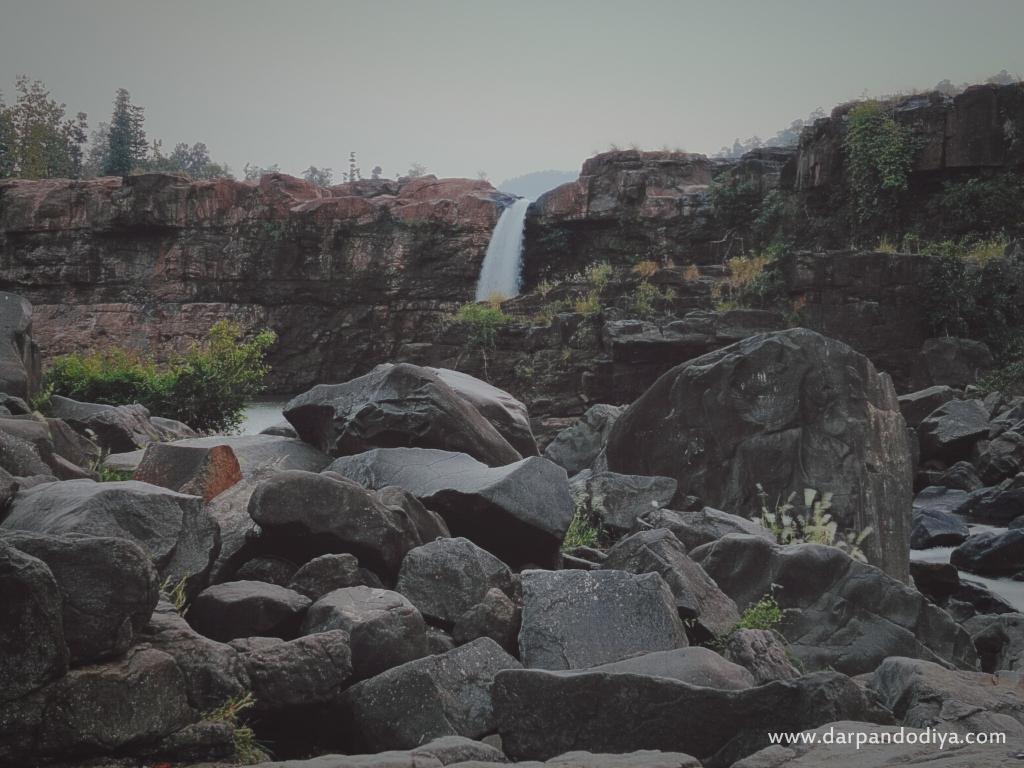 It's a good place for photographers too, if you're carrying a DSLR, try to bring f/1.8 50mm lens with you. You'll get awesome portraits.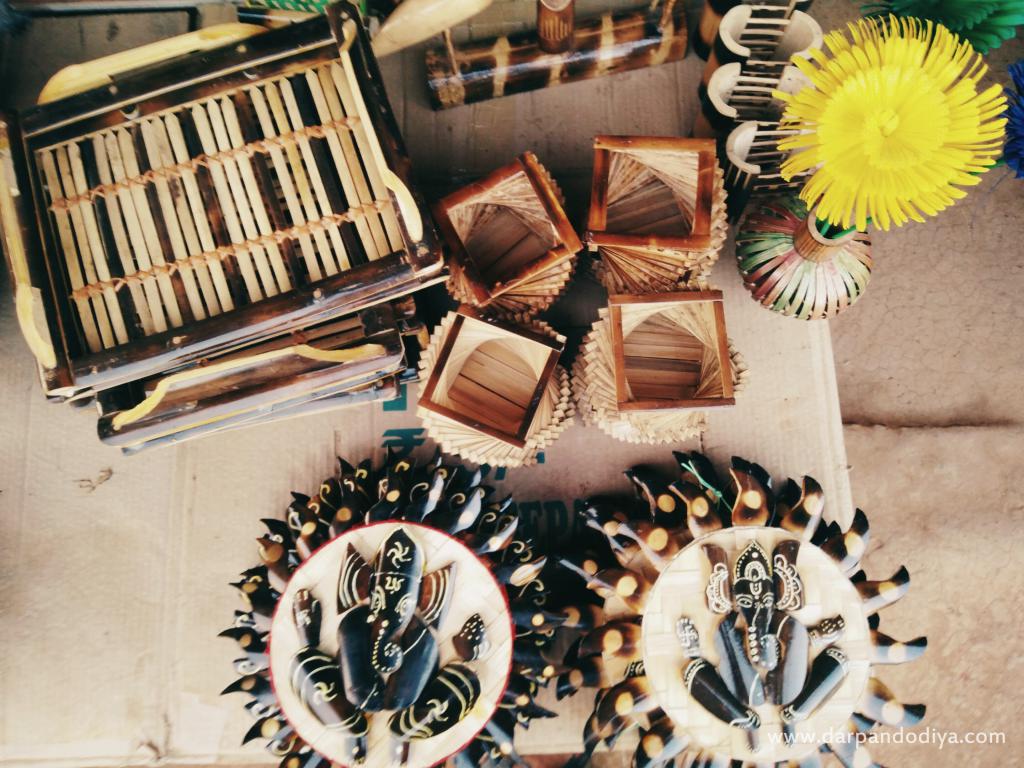 Escaped Lunatic 60 Second Improve the World Challenge
Escaped Lunatic has written fantastic post about Girafalls on his blog: here
He has proposed a 60 seconds challenge for everyone visiting Girafalls, Waghai. Here it is:
"
Be the change that you wish to see in the world. – Mahatma Gandhi
Enjoy the magnificent view, but do 2 more things.
First, do not throw any trash on the ground.
Deliberately polluting a place of such natural beauty should be viewed as a sin by anyone capable of appreciating nature.
Second, grab a bag from the ground on your way out.
Then spend up to 60 seconds picking up some of the trash and restoring the park to what it looked like before some unfortunate people forgot what trashcans were for.  If anyone asks what you are doing, explain that you are taking one whole minute to help keep the park beautiful.
If you don't do it, how much garbage will continue to accumulate?  How long until Giradhodh eventually becomes nothing more than a large garbage dump, visited not to view the magnificent waterfalls, but only to dump more garbage?
The difference between what we do and what we are capable of doing would suffice to solve most of the world's problems. – Yes, Mahatma Gandhi again.
"
Please do it and help preserve the place!
It takes half an hour to reach to Gira falls from my home. So I could take dinner in sight of Gira falls at every night if I wish — Theoretically! 🙂