Amul, The Taste of India! Based at Anand in Gujarat, Amul is the largest food brand in India. It was Amul that spurred India's White Revolution, which made the country the world's largest producer of milk and milk products.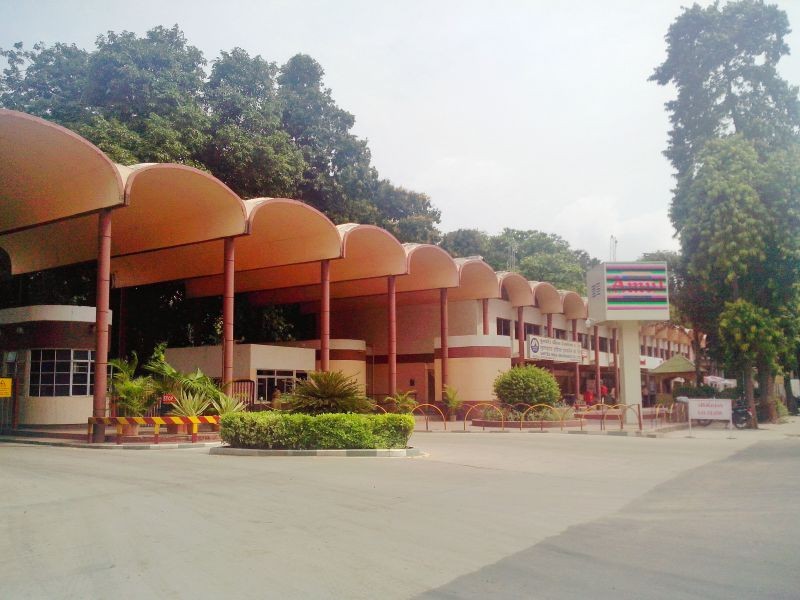 As Anand is just 20 minutes from where I study, DDIT, Nadiad, a visit to the dairy is no surprisal. 🙂 The neat campus of the dairy, informative museum, cutting edge technology and sophisticated machineries left our eyes wide open. Dive in to have a look of the vista: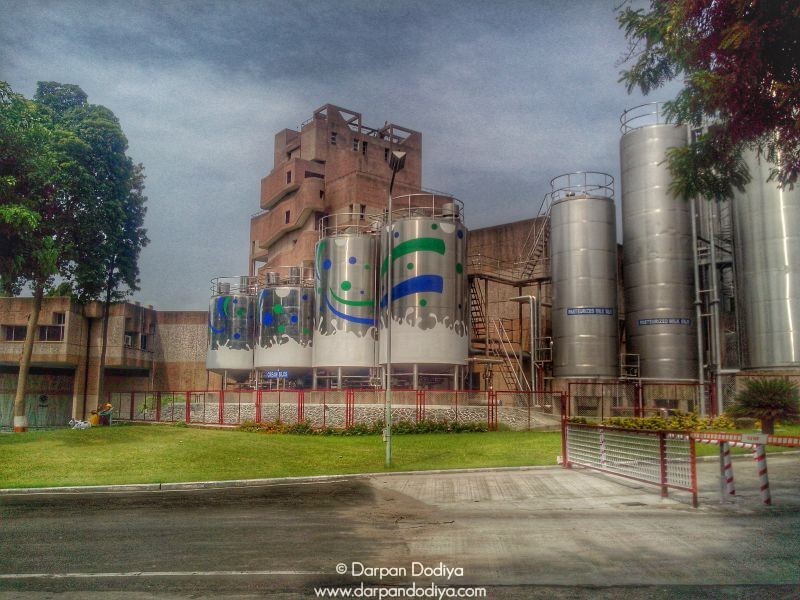 We found contact number of the officials from the internet and called them asking for a permission to visit the dairy. We were told to visit the dairy campus with a college identity card. That's it!
They performed a security check at the entrance, assigned gate pass for the group.
No entry fee whatsoever.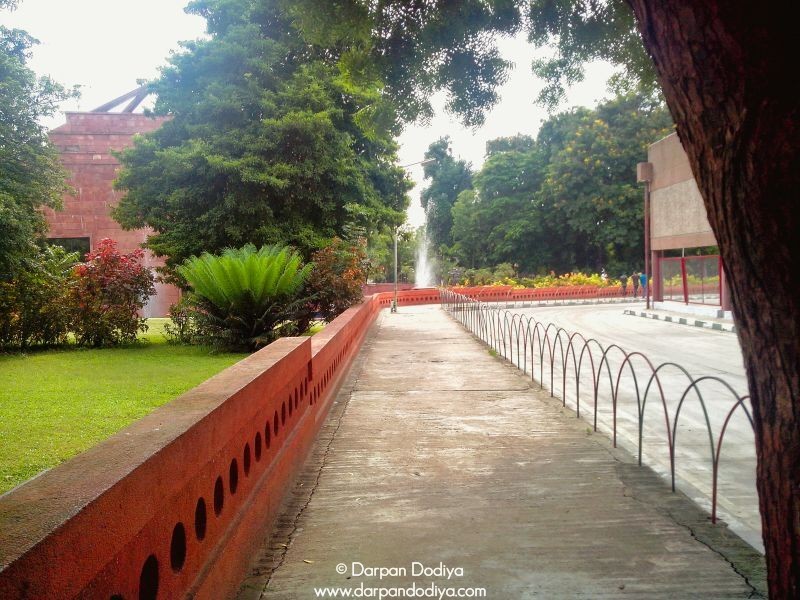 Dr. Verghese Kurien Memorial – Dairy Museum
Quoting Amul,
The Dairy Museum is located within the Campus of Amul Dairy at Anand. This Museum is dedicated to the Dairy Industry and declared open by Mrs Molly Kurien on 26th November 2000 to mark the 80th birthday of Dr V. Kurien, The Father of White Revolution in India.

The Museum has a Photo Gallery and Auditorium. The Photo Gallery gives glimpses of the genesis of Amul and its growth in a pictorial form to visitors and infuses confidence in the principle of co-operation and co-operative organizations.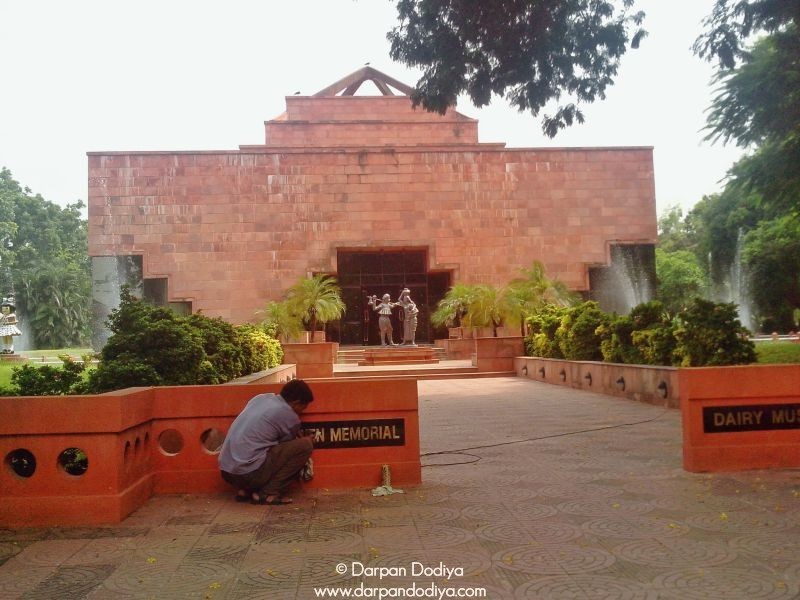 One of the eye-catching quotes I read there was: જેને ઘેર કાળી, એને ત્યાં રોજ દિવાળી!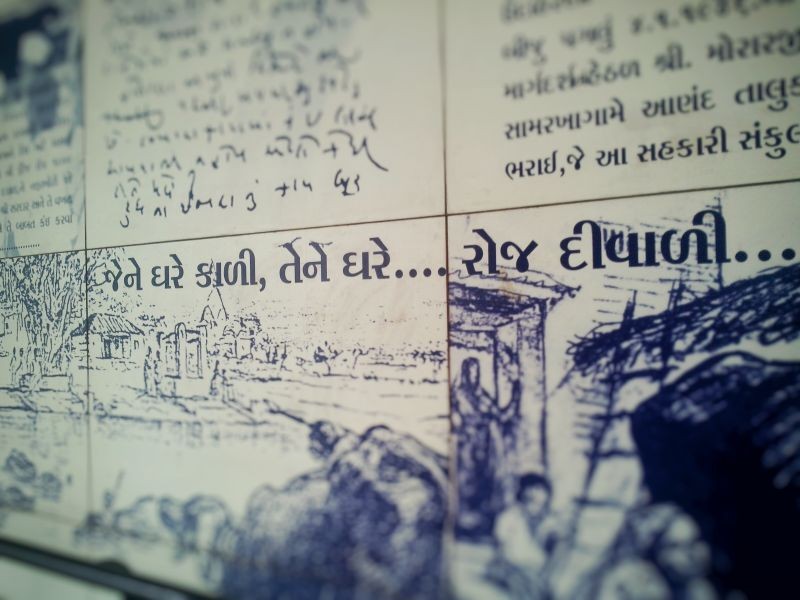 As we shifted on the walkways, a guide greeted us and asked if we wanted to visit the plant.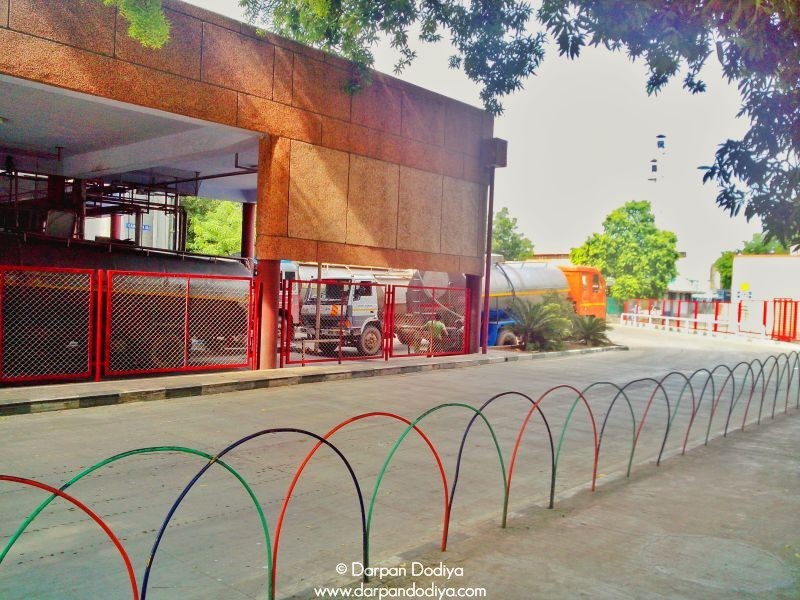 It was a pleasant surprise! I never expected that a dairy employee would offer such tour without asking for. (Later on, I learned that there are ~3 trained guides to show and explain the plant to the visitors and students.)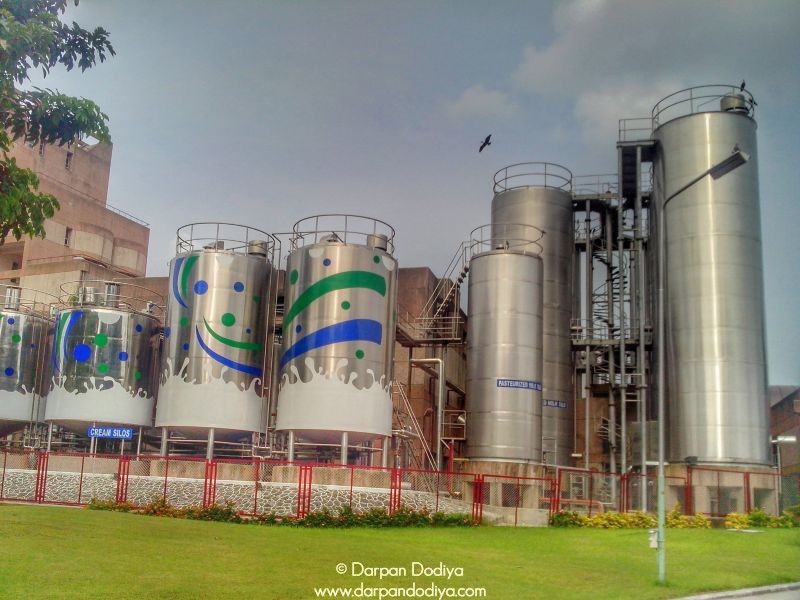 Photography was restricted inside the plant. No photos from in.
---
Amul has set up a cafeteria nearby the plant. Intuitively, I thought that I'd bumper discounts on milk products. Because hey, I was just 100 meter away from the plant where the products were manufactured. 🙂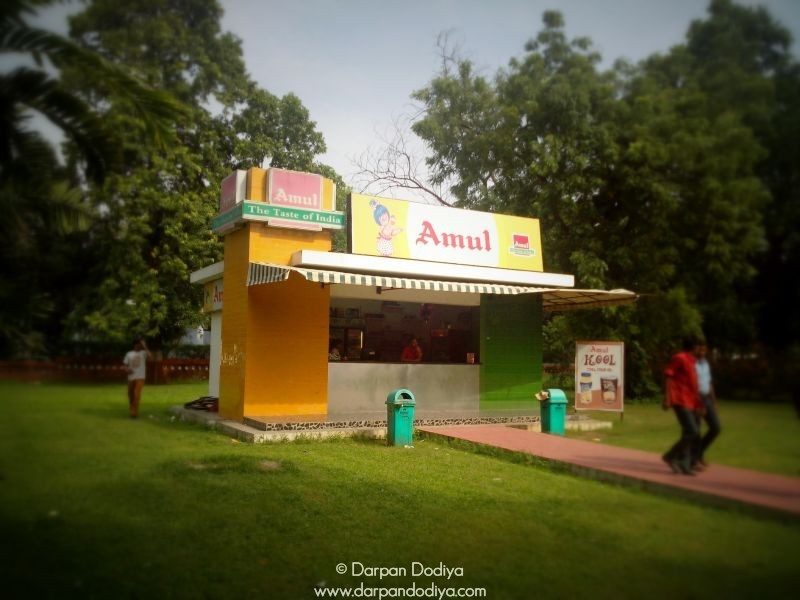 Alas, the so thought discount was none. 🙁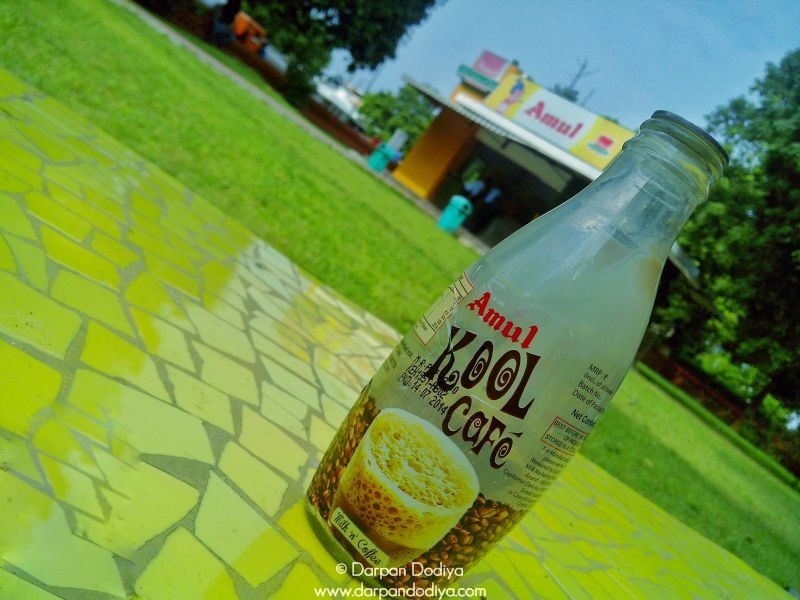 Amul girl refers to the advertising mascot used by Amul. The advertising often been described as one of the best Indian Advertising concepts because of their witty humour. The Amul girl dressed in a polka dotted frock with blue hair and a half pony tied up has always been my favorite cartoon character.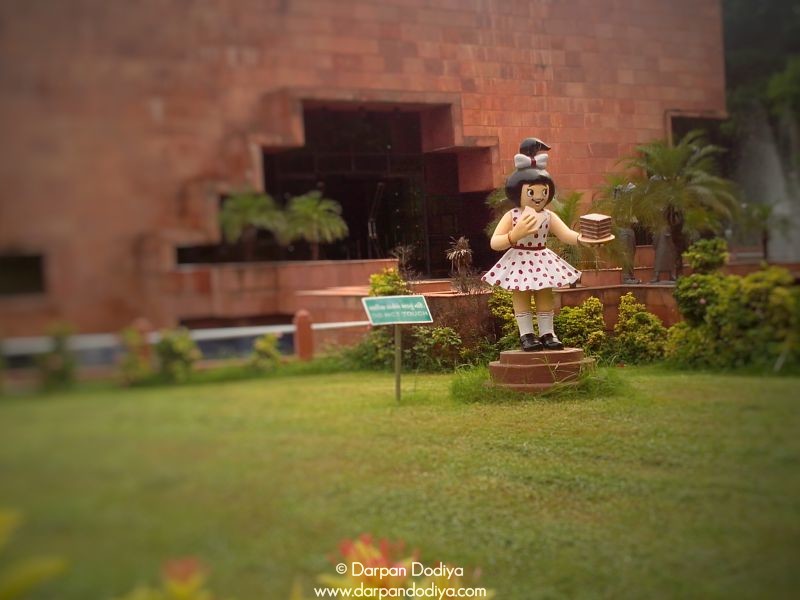 The walk through took approx. 2 hours. We left the premises one by one…
The Oval Fountain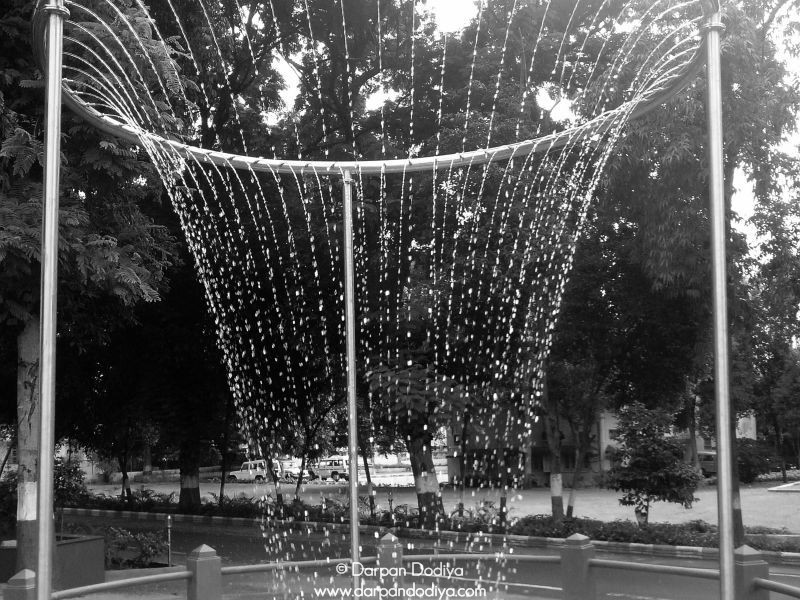 Clean Roads and Manicured Gardens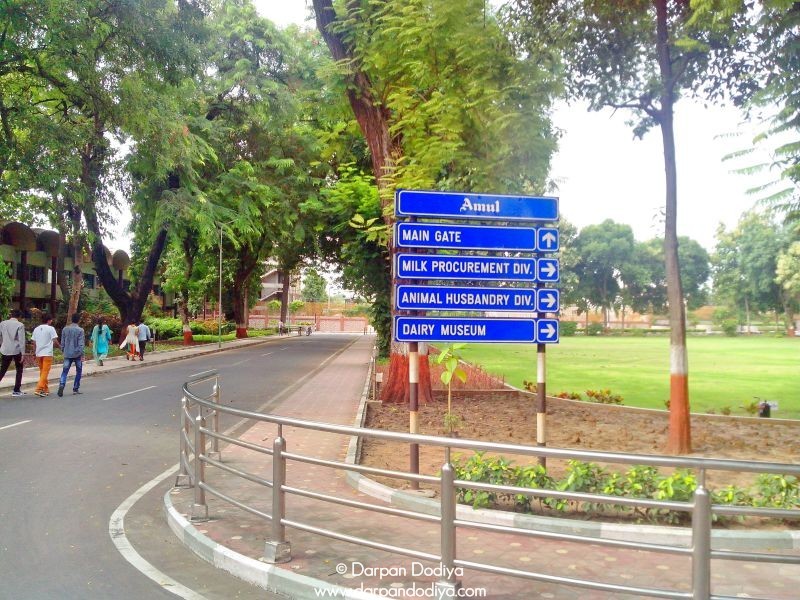 Bye Bye!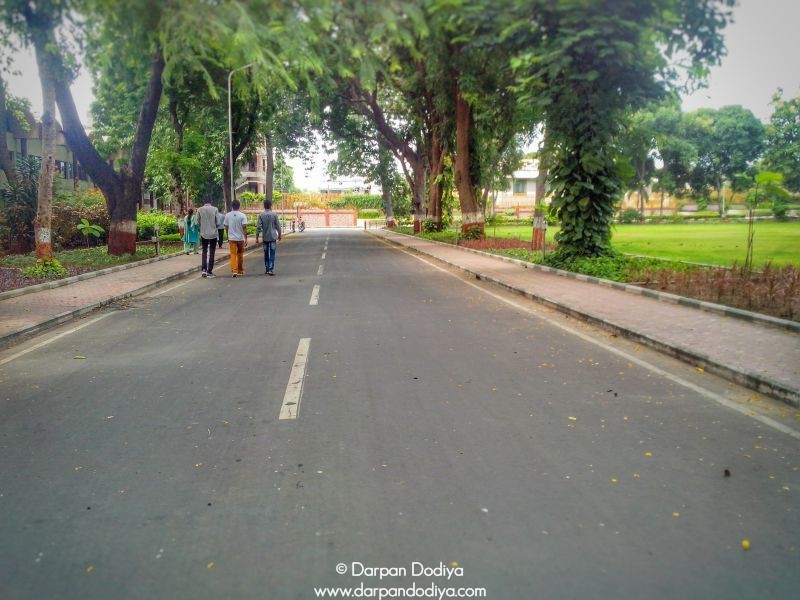 ---
This post is a part of the Vacation Publishing Spree. All the photos by self. Not for reproduction.
That was all from me. Your turn now. Visit the comment section below!