Kilad eco campsite is nature education center cum ecotourism site contained in Vansda National Park. The campsite is 2 km off Vansda – Waghai state highway, on the banks of Ambika river.
Along with the tag of campsite, Kilad also holds tag of nature education center. When I was in primary school, educational tour to Kilad were very frequent. I still remember fun moments we had in tents of Kilad during night! 😉
Kilad campsite is few km from where I live, Vansda town.
Entrance to Kilad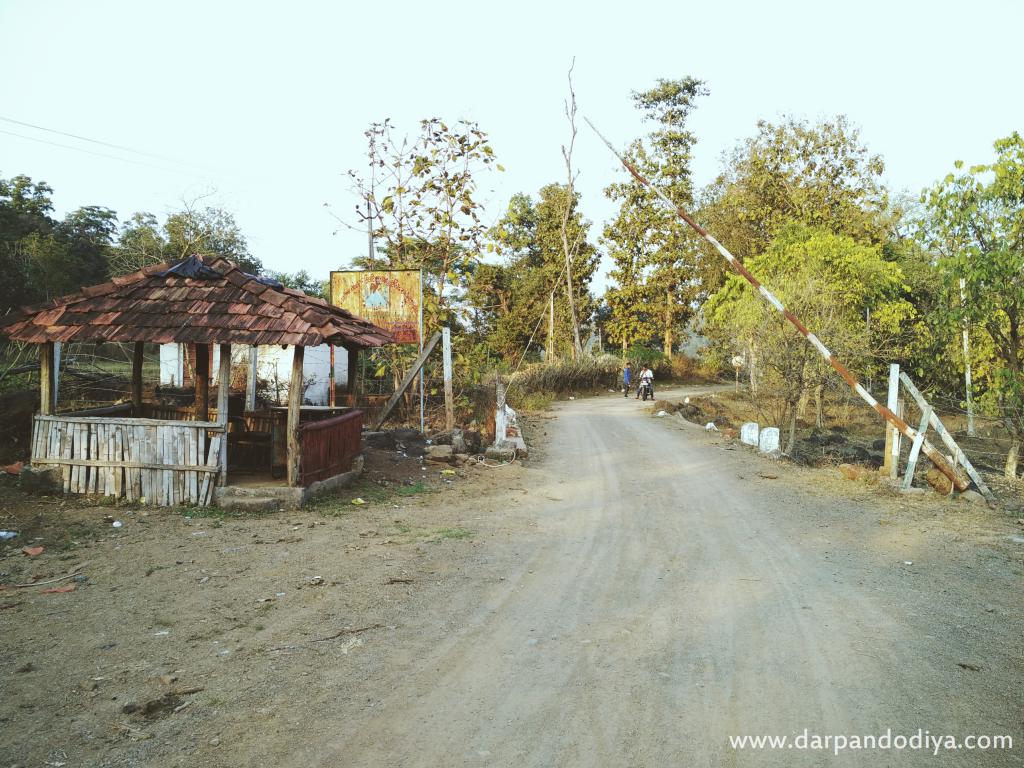 Location & Geography of Kilad Campsite
Kilad is a small village, located on the edge of Vansda taluka. 4 km from Waghai town and 15 km from Vansda town, on Vansda Waghai road. Kilad is on the banks river Ambika. From the opposite side of banks, Dang district starts.
Ambika River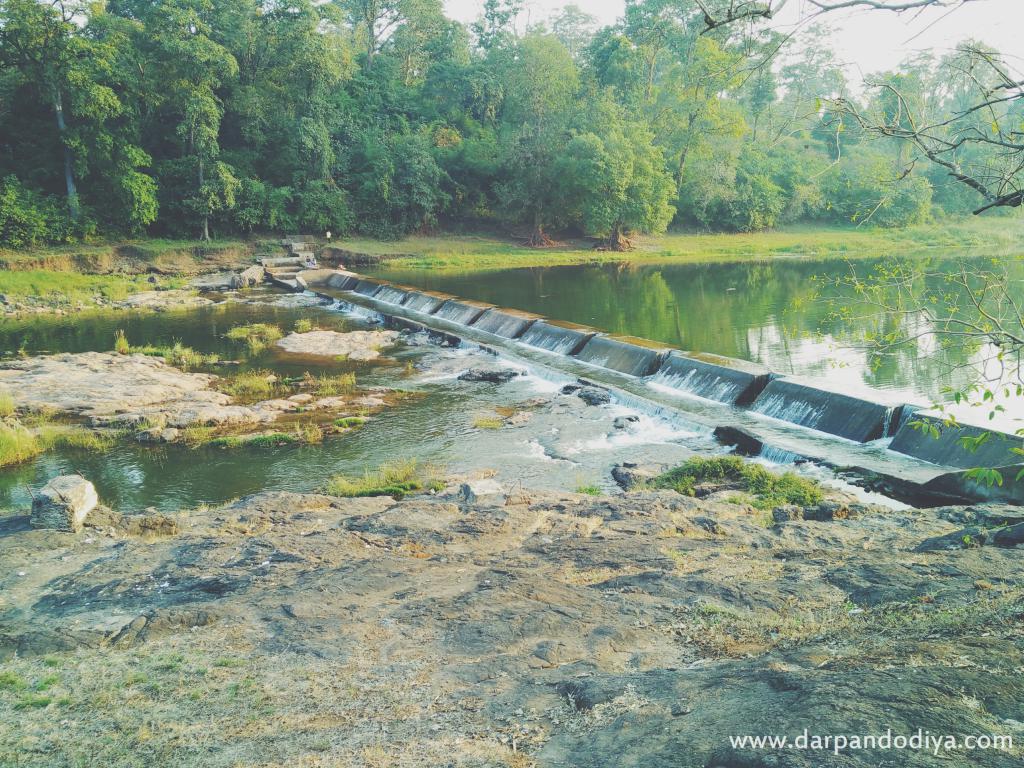 Kilad forms a part of Vansda National Park. Walk for 2 minutes and you'll get feeling of real jungle.
Many tourists who plan to go to Saputara choose to stay here as the campsite is located enroute to Saputara hill station.
In fact, Waghai is entry point to the Dangs, so one can go to any place in Dangs or Maharashtra from Kilad without backtracking.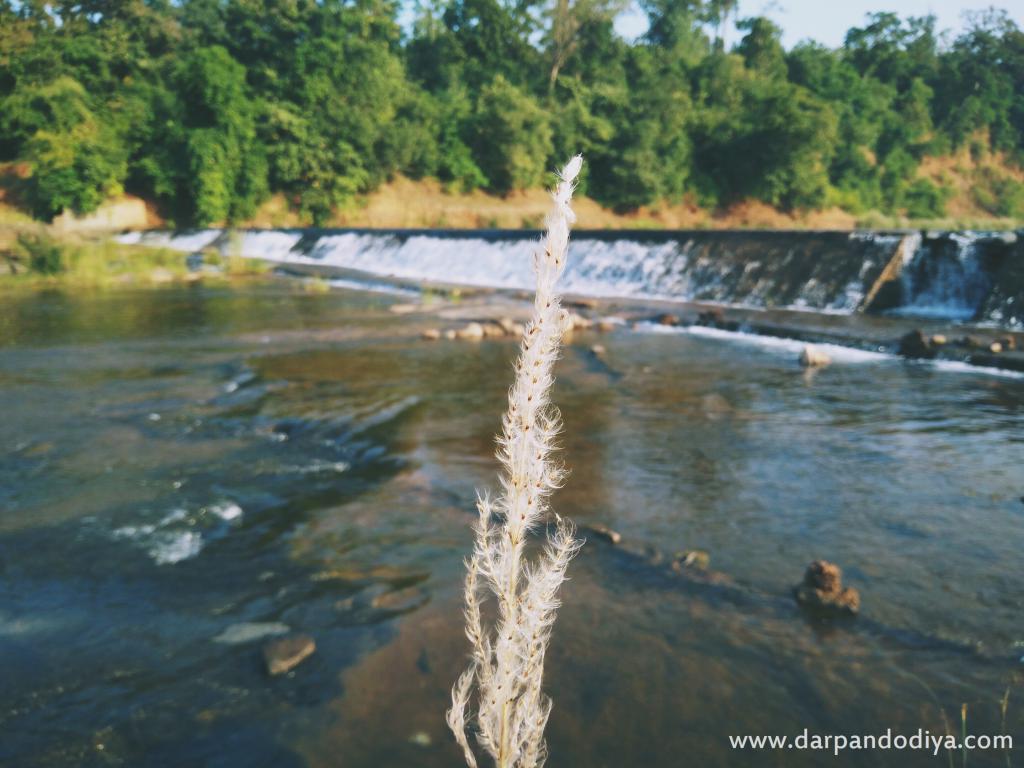 Kilad campsite is administered by ETDC – Eco Tourism Development Committee. Most of the works at campsites are locals, who are mostly friendly. (Given that you remain friendly with them :))
Kilad campsite is maintained very well. (December 2015)
No prior permission is needed to visit the site.  Though, for accommodation, prior booking via phone is must.
Row of plants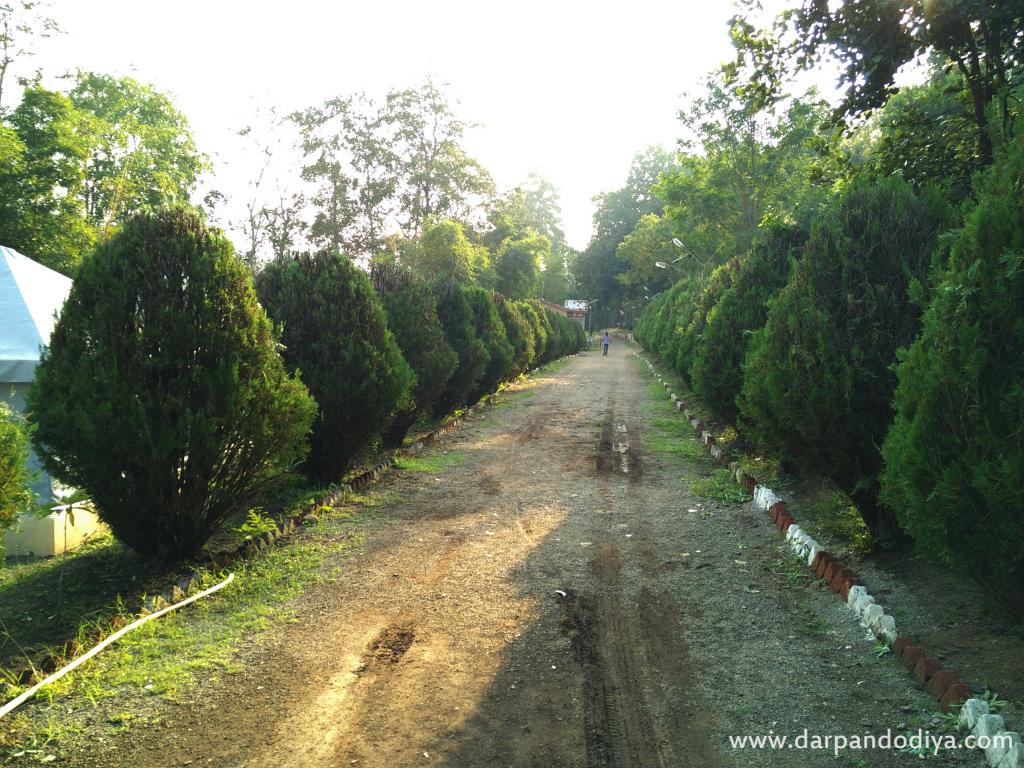 After monsoon, October to February.
Even in summer, the atmosphere in Kilad Nature Center is pleasant.
Moreover, the place is not very much crowded. Makes it excellent destination to relax from city life.
No entry fee.
Relax…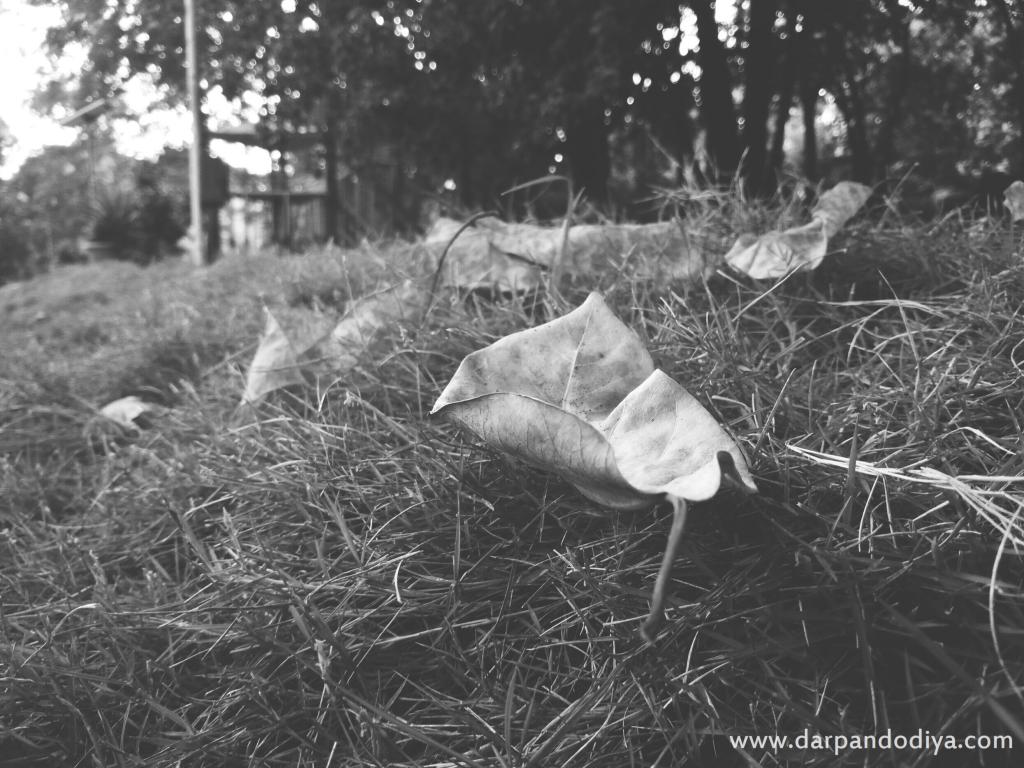 Coming from Saputara:
After crossing Waghai town, you'll pass from a bridge on Ambika river. Crossing the bridge, take left and continue. You'll be at Kilad campsite in 5 minutes.
Water harvesting towers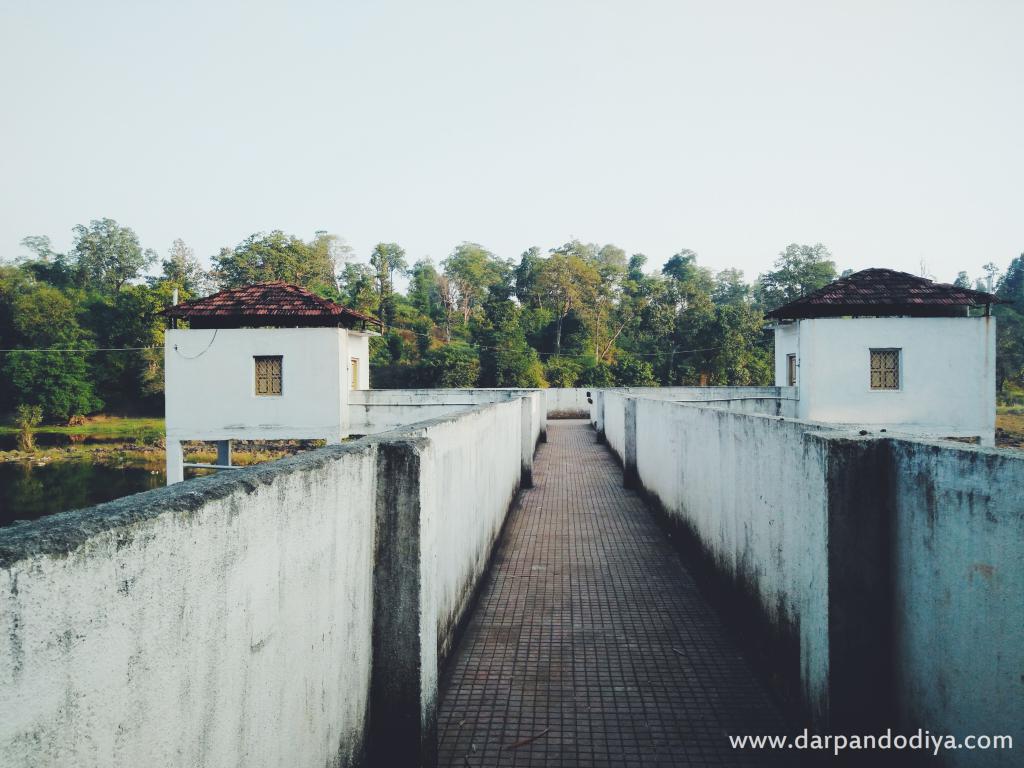 Coming from Vansda:
After passing through the Vansda national park, you'll see a board, 'Welcome to Dang district.' Take right and continue.
Sign boards are there to help navigate.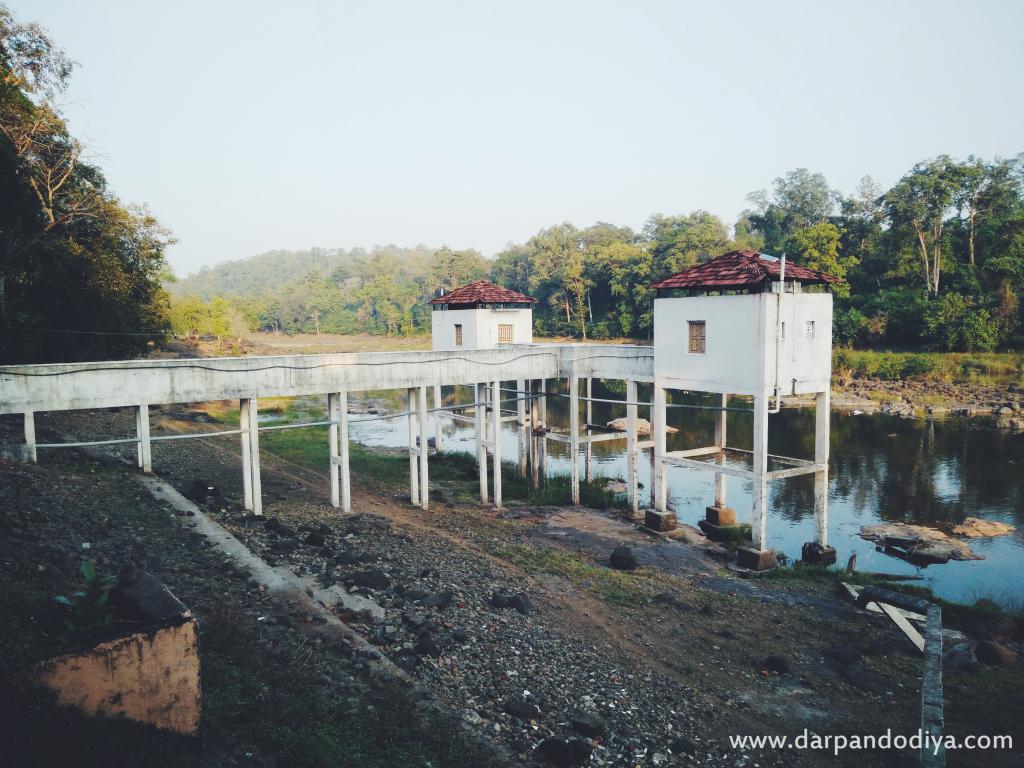 Distance Matrix:
| | | |
| --- | --- | --- |
| From | To | Distance in km / Approx time in hr |
| Mumbai | Kilad Eco Campsite | 280 km / 5 hrs |
| Ahmedabad | Kilad Eco Campsite | 350 km / 6 hrs |
| Surat | Kilad Eco Campsite | 110 km / 2 hrs |
| Valsad | Kilad Eco Campsite | 15 km / 30 min |
| Vadodara | Kilad Eco Campsite | 250 km / 4 hrs |
| Saputara | Kilad Eco Campsite | 60 km / 1.30 hrs |
Kids playing cricket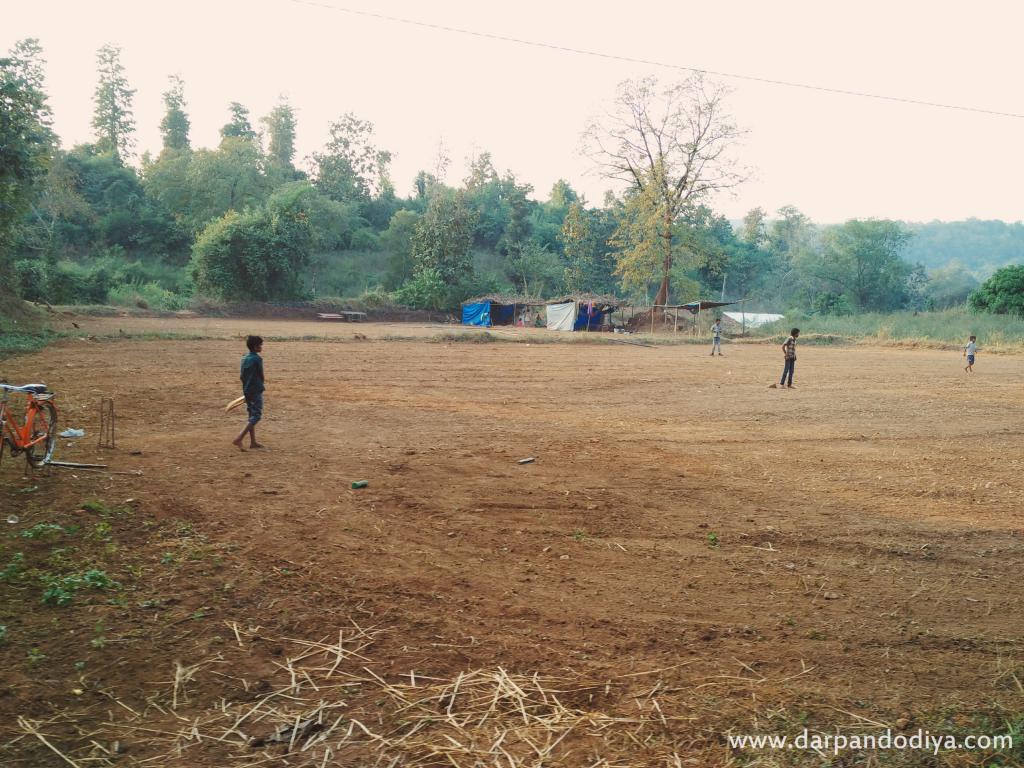 Public Transportation
Take bus to Waghai, Ahwa or Saputara and drop off at Kilad village. Walk for half an hour and you'll reach to Kilad.
If you're coming via train, drop off at either Bilimora, Valsad or Surat. GSRTC buses can be easily availed.
Though, if you're planning to explore Dang, then I would recommend private vehicle.
Wooden seat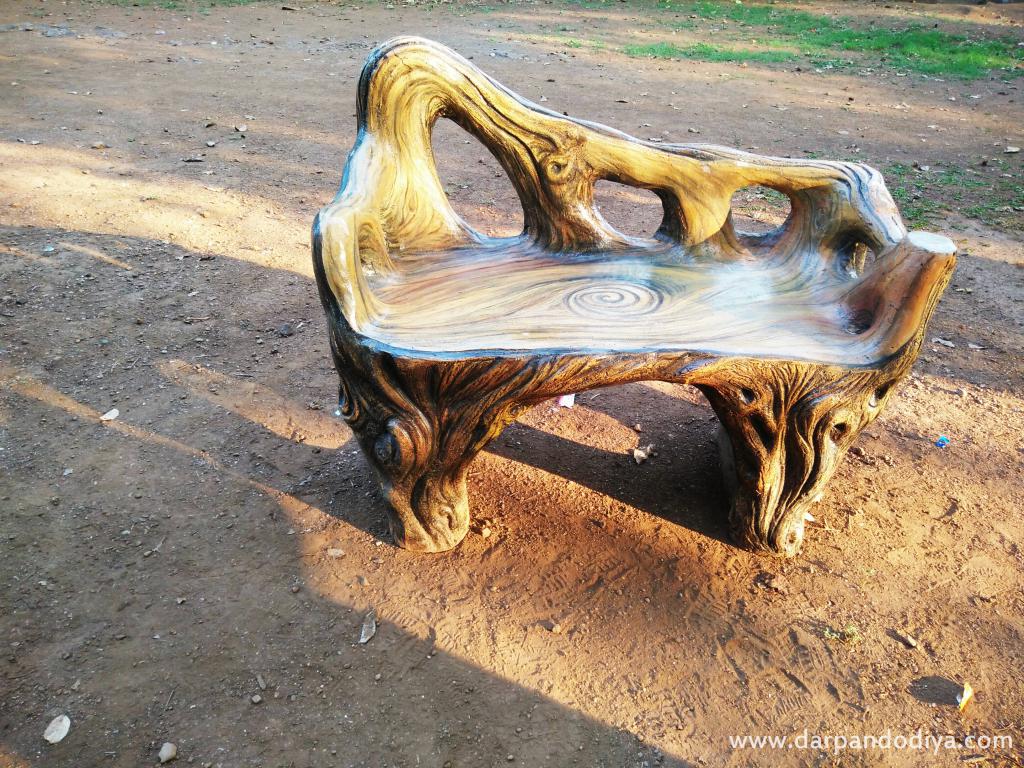 Orientation Centre (Which remains closed most of the time)
4 Cottages
10 Tented Accomodations with separate bathing & toilet facilites (If you're planning to stay at Kilad campsite, book these)
3 Huts
Separate Kitchen & Dining places (Food is available only on request.)
Nature Education Camp
Separate area for Campfire
Machaans for landscape & wildlife viewing
Untouched!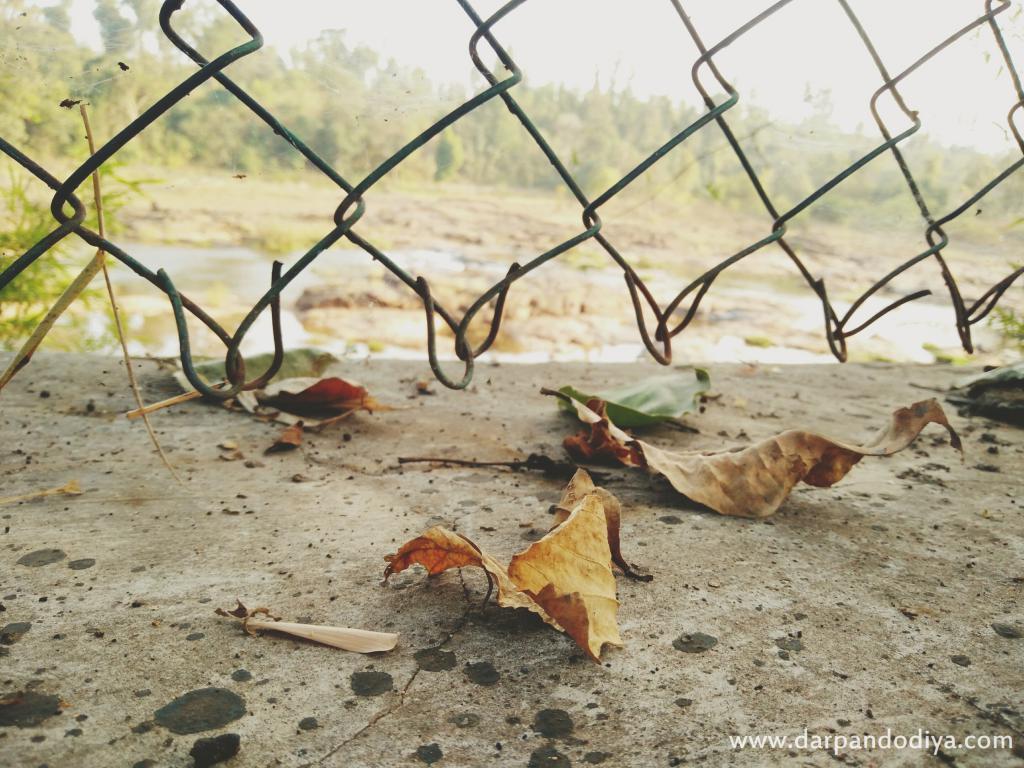 There's a fantastic 3 storey tree house built inside campus. I like it most.
Also, for photographers, this place has many scenes to offer.
Tents can accommodate 8-10 people easily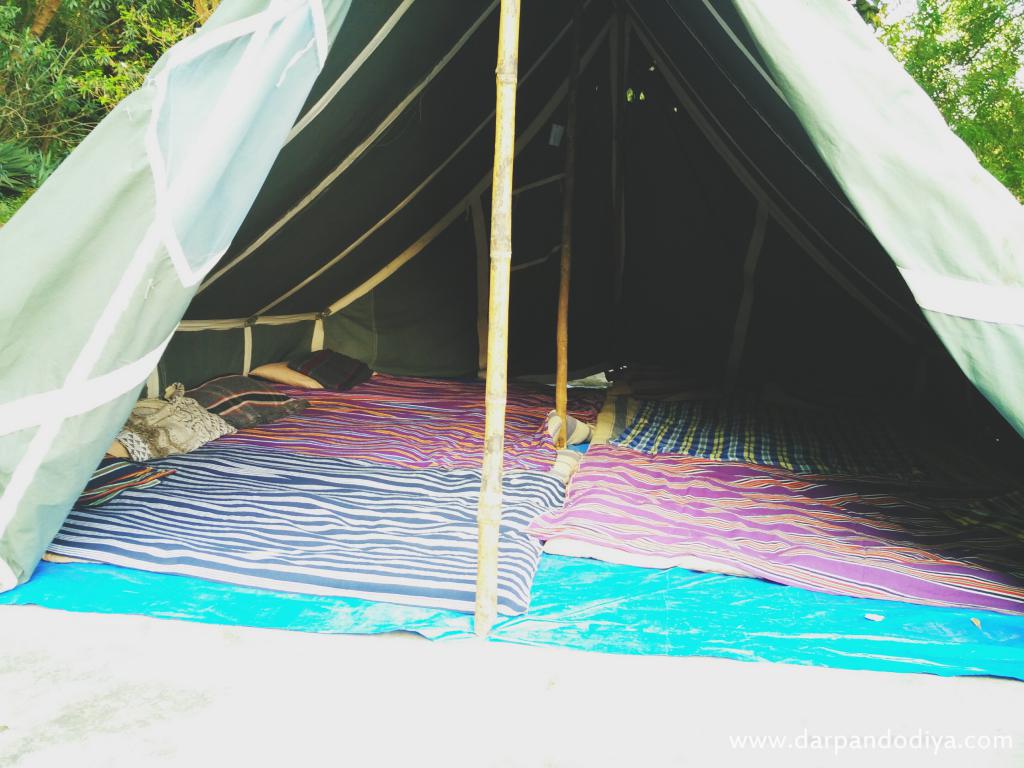 As I mentioned at the start of this article, Kilad also organized nature education camps for schools and organizations. I attended several of them during school time and they are very informative!
These kind of camps have generally duration of 2 days and 1 night.
Introduction will be given here. Open school!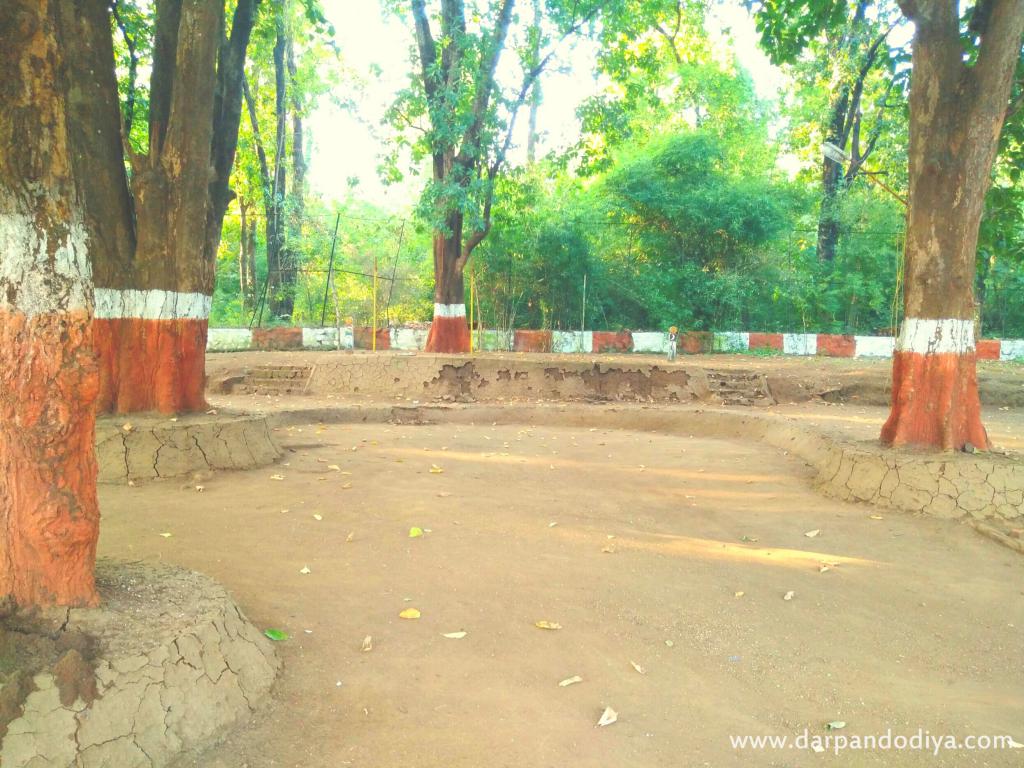 On the day 1, nature and wildlife expert explains wildlife and jungles.
Night in tent. Plus campfire.
Day 2, in morning, guide leads into jungle and points out various animals and trees as we trek through.
View from tree house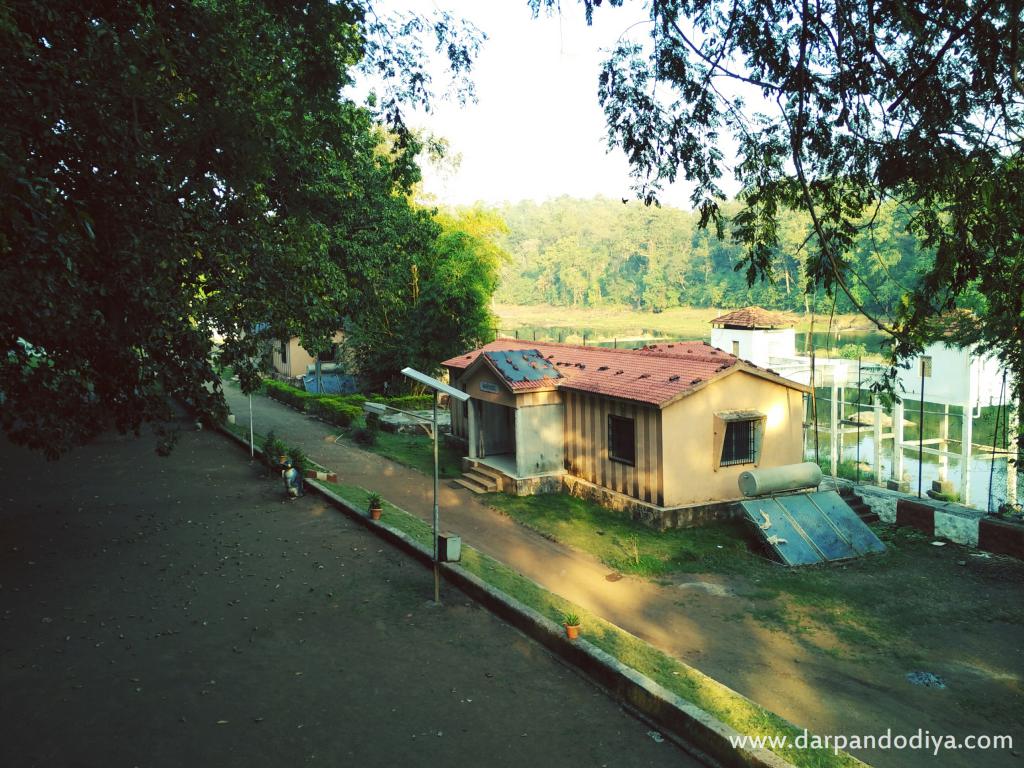 In normal cases, food is not available at the campsite for individuals, for groups, you can order. Nearby town Waghai has good options for food.
Cottages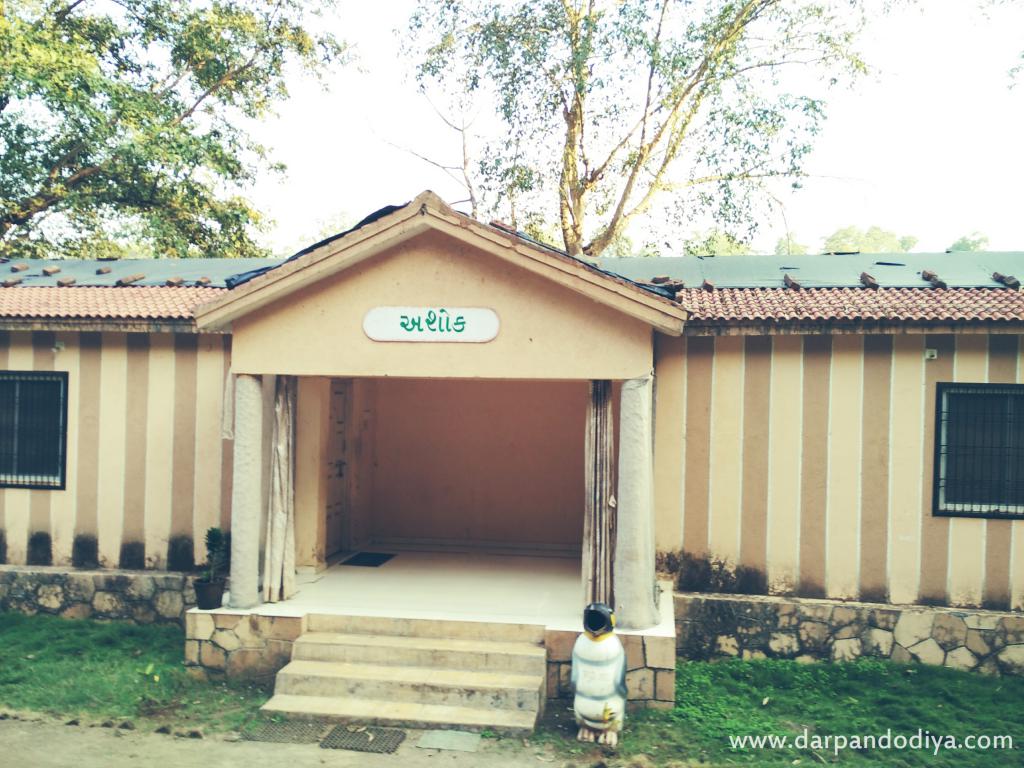 Food is organic and fair enough. Simple and best.
It's always a good idea to call before you check-in to Kilad.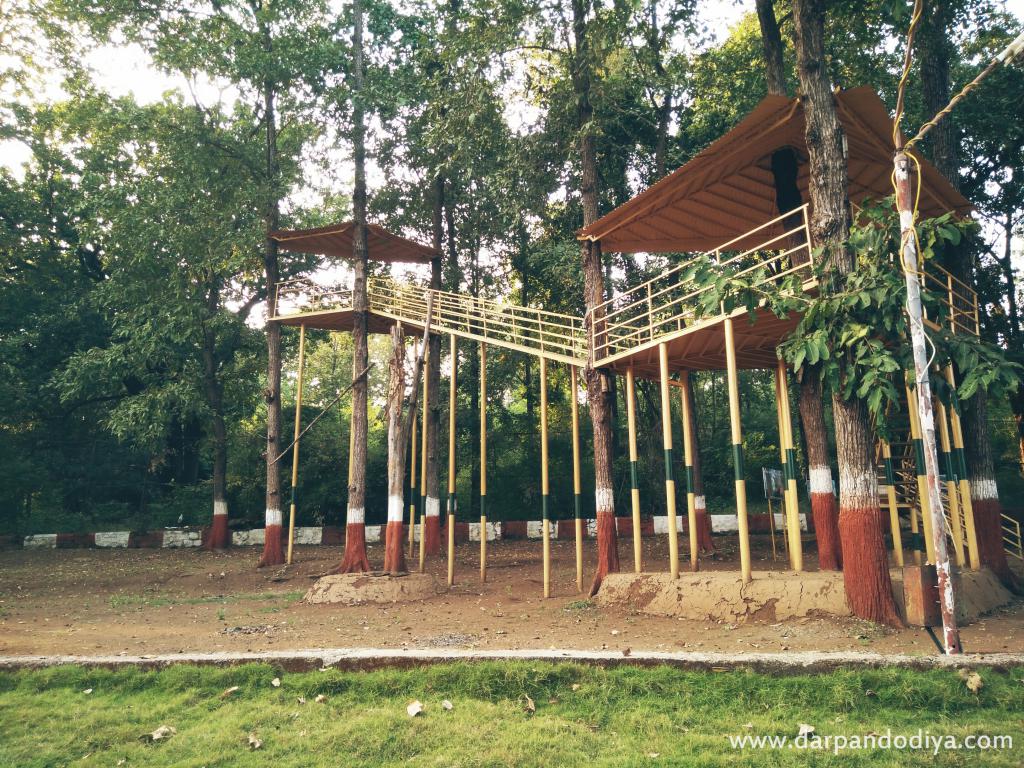 Guide and Morning Trek to Girafalls
Guide is available at Kilad center for Rs. 50. Request him to arrange an early morning trek to to Gira falls.
Sure, it will break your legs but the experience will be worth! 🙂
Girafall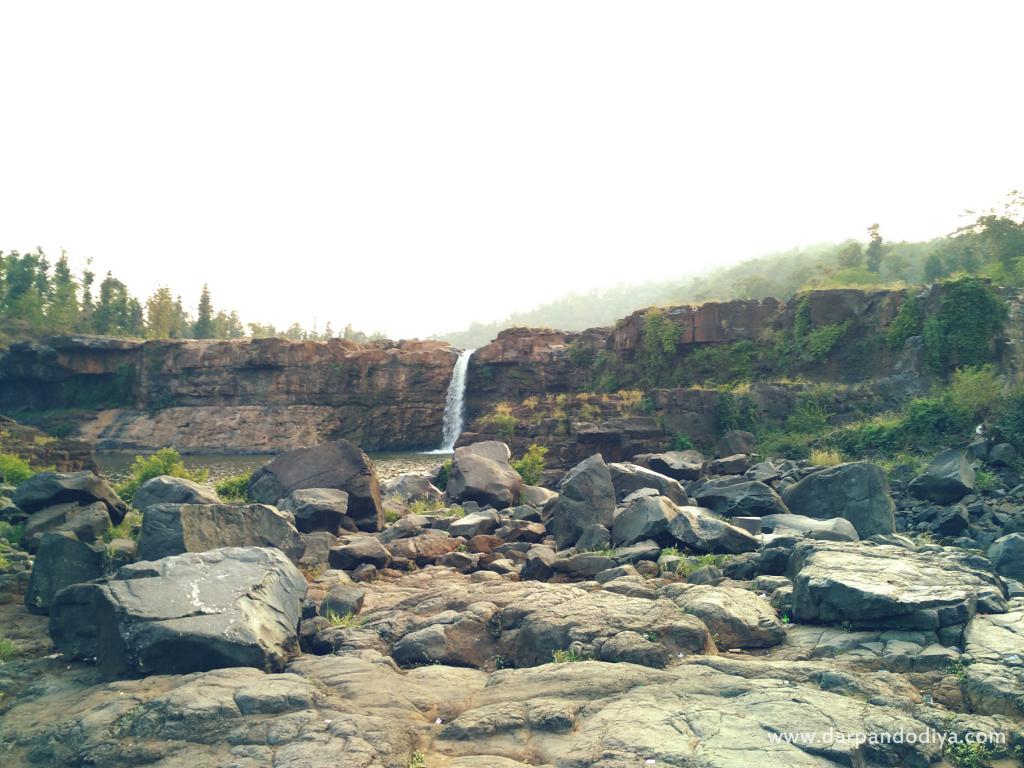 Booking Accommodation at Kilad Campsite
During season, Kilad is mostly full.
You need to book via phone.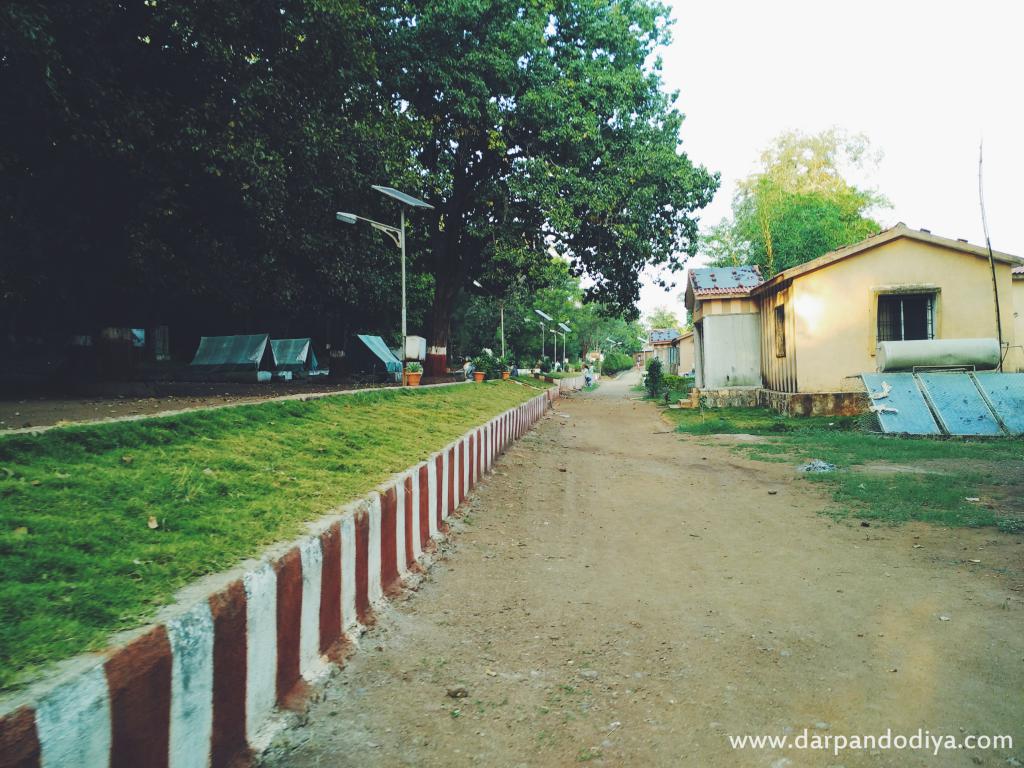 Contact Number of Kilad Campsite
I've several contacts of Kilad. Numbers in the bold are to be tried first for booking.
Mr Harishbhai:  +91 8758650555
Mr Madhubhai: +91 94277782712
Range Forest Office Vansda: 02630 230057
Forest Officer Mr. Garasia: +91 9428022415
Forest Ranger Mr. Joshi: +91 9426855593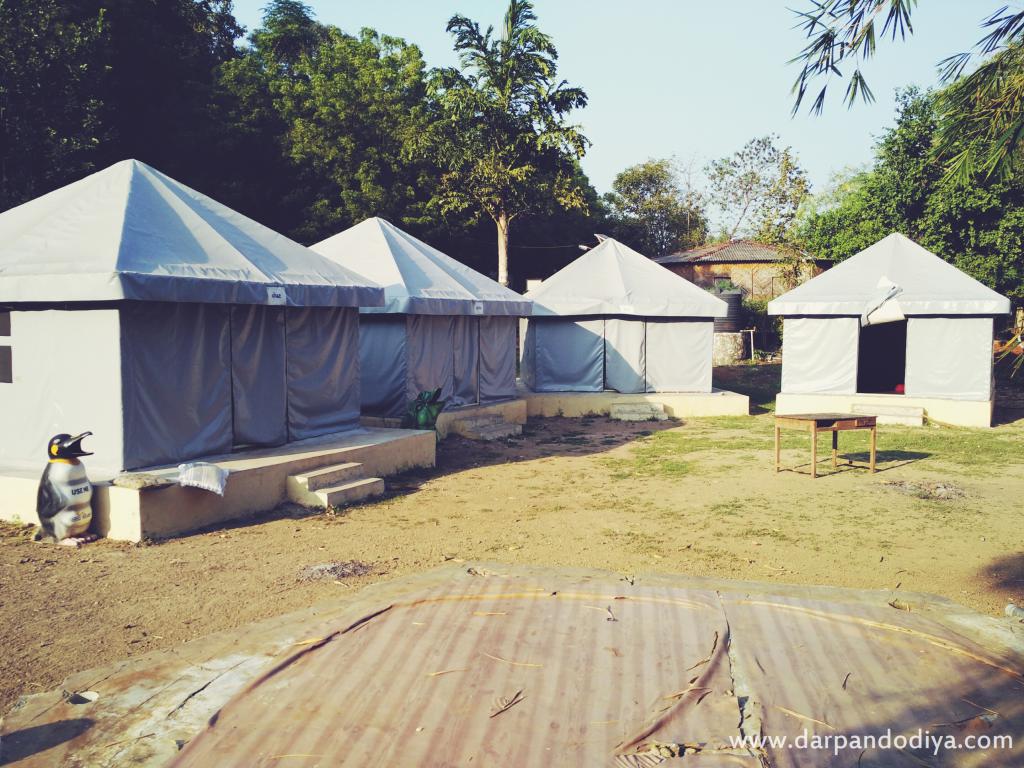 More places at: Tourism Places in Dang
Other Campsites in Dang Area
More campsites at: List of campsites in Gujarat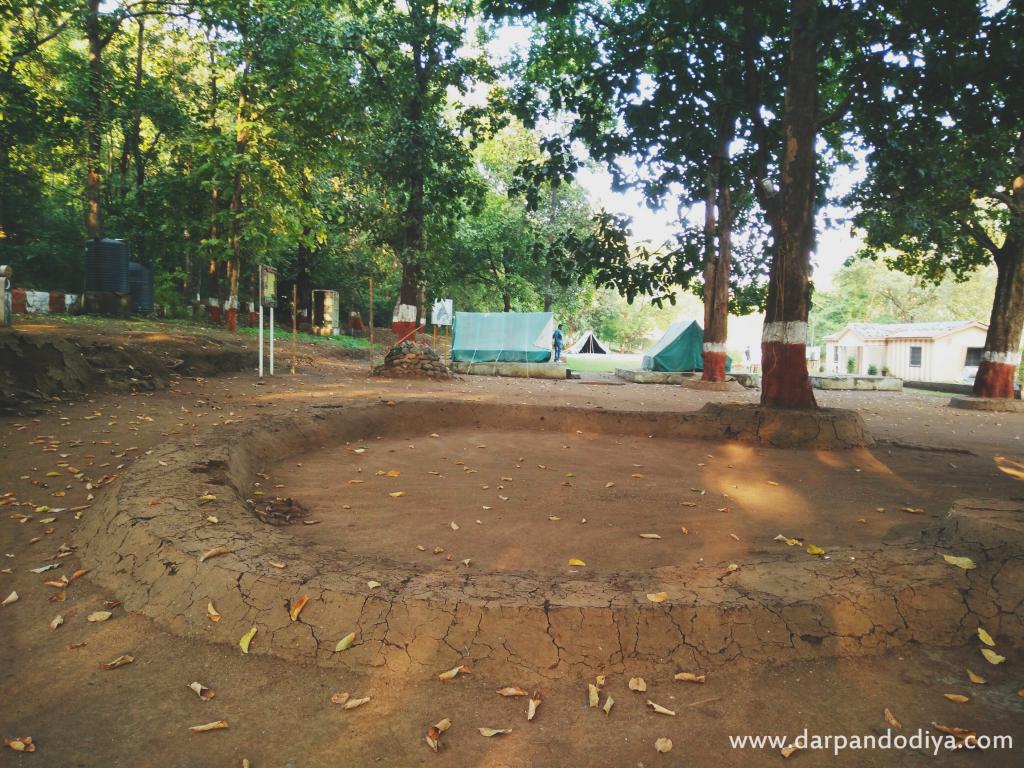 ---
Come this far? Nice to see you!
Say few words about the article in the comments down..