Janki Van is a planned forest developed by the Gujarat Social Forestry Department. Spread over 10 acres, Janki Van is all set to become the next-big-thing in the Gujarat tourism circuit. Located in the village of Bhinar near Vansda, the forest has been designed on the Ramayana theme.
Janki Van has 50,000 trees of different species, thus claiming the title of 'tree library' amongst the Surat visitors.
UPDATE (26th Novemeber, 2015):
Janki Van has now become popular attraction in this area. Many many visitors are coming down here.
Video of Janki Van, Bhinar
Here's one travel video capturing essence of Janki Van in 2 minute footage. Have a walkthrough!
Shot by Kunj Dodiya
Frequently Asked Questions
Q. What to eat?
A. Forest department doesn't allow any commercial activity inside garden campus. There's a good restaurant exactly opposite Janki Van. Or else, the best choice would be to go to Vansda town. Vansda is 5 minutes from Janki Van and has many good food options.
---
Q. How to reach?
A. If you ever been to Saputara? Take route to Saputara.
If you're coming via Chikhli – Vansda road, take a left turn at Khadkala Chokdi and drive for a minute.
If you're coming via Bardoli – Unai – Vansda road then no need to take any turn. It'll be on right side after you drive 10 minutes from Unai.
---
Q. Where to stay?
A. As I mentioned, no commercial activities in Janki Van. You can't stay there. Many decent guest houses are available in Vansda, you can stay there. If you're planning to stay in Dang, Saputara, Ahwa, Campsites or Don Hill Station, check this article.
---
Q. What are the timings?
A. Janki Van remains closed on Monday for maintenance. In normal days, 10 AM to 6 PM, depending on the sunlight.
---
Q. For whom the place is for?
A. For everyone, kids, adults, oldies. It has something for every age group.
---
Q. What are nearby destinations?
A. Scroll down this article and you'll find it.
---
Q. How to contact me?
A. Please note than I'm not a travel agent or official contact person. I live nearby Janki Van and thus posted photos and information here, to help tourists like you. I'm not affiliated with anyone or any agency. Contact details
---
Q. Where to find basic amenities like CNG?
A. Head over to Vansda. Vansda has everything you'll be needing.
---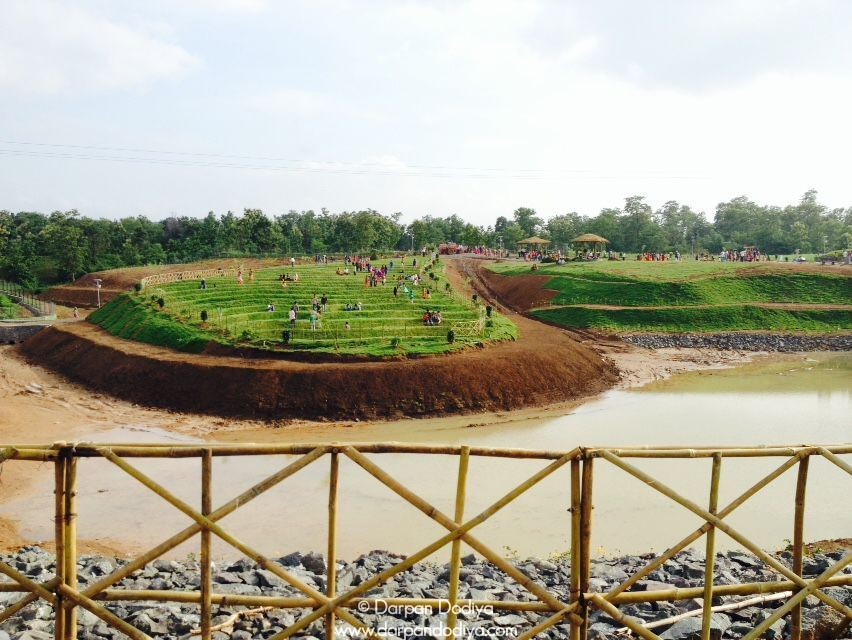 I live in Vansda, which is just 10 minutes from the forest garden. Though, I haven't been fortunate to visit the Janki Van, my parents and younger brother visited the destination on the inauguration ceremony,  held in August  in the presence of Gujarat CM Anandiben Patel.
In this article, I will share photos and interesting information about the Janki Van. The place has enormous potential to become a major tourist attraction for visitors of Saputara Hill Station or Don in Dang.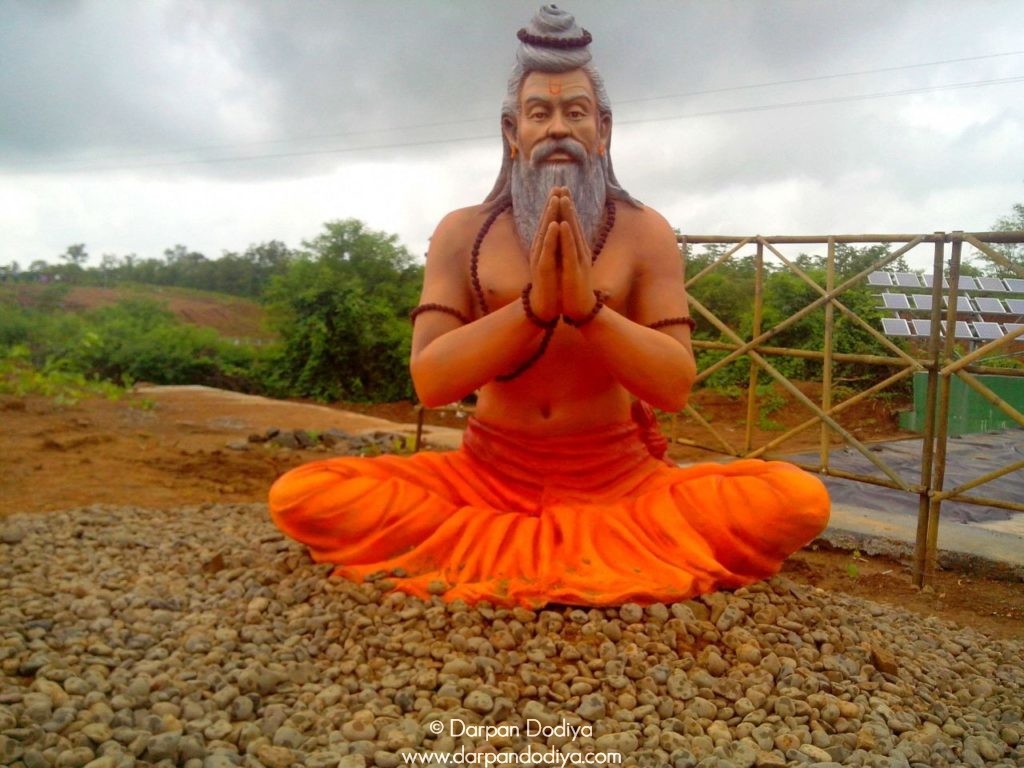 Janaki is related with Sita Mata from Ramayana.
Janaki van has been developed in nine hectare area on Ramayana theme. It is because this particular pocket of south Gujarat has age-old connection to Ram and Sita.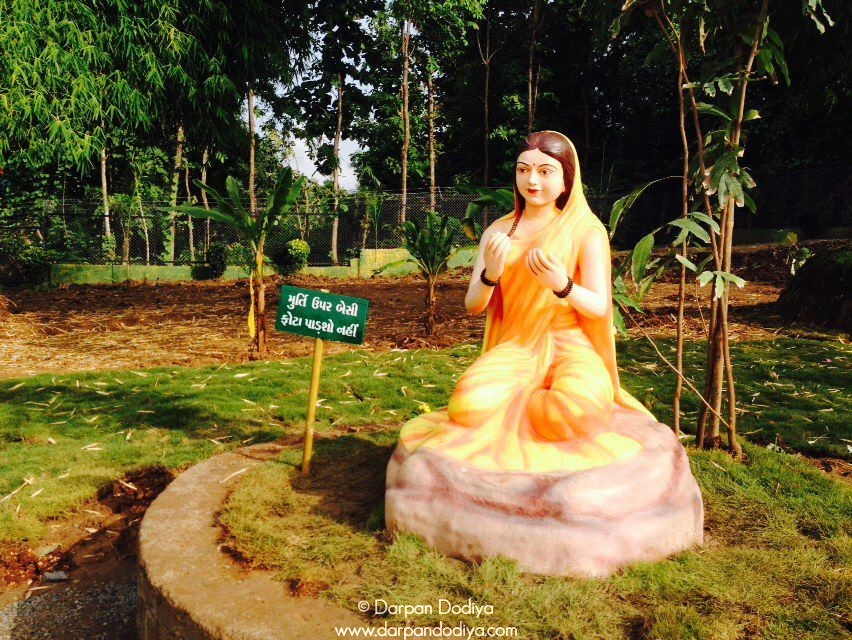 Dang district located next to Vansda was originally known as Dandakaranya area of Ramayana period. Dang is believed birth place of Lord Hanuman and there's Mandir also situated in a village which is believed Hanumanji's birth place.
There's one village called Subir which has been named after Shabri.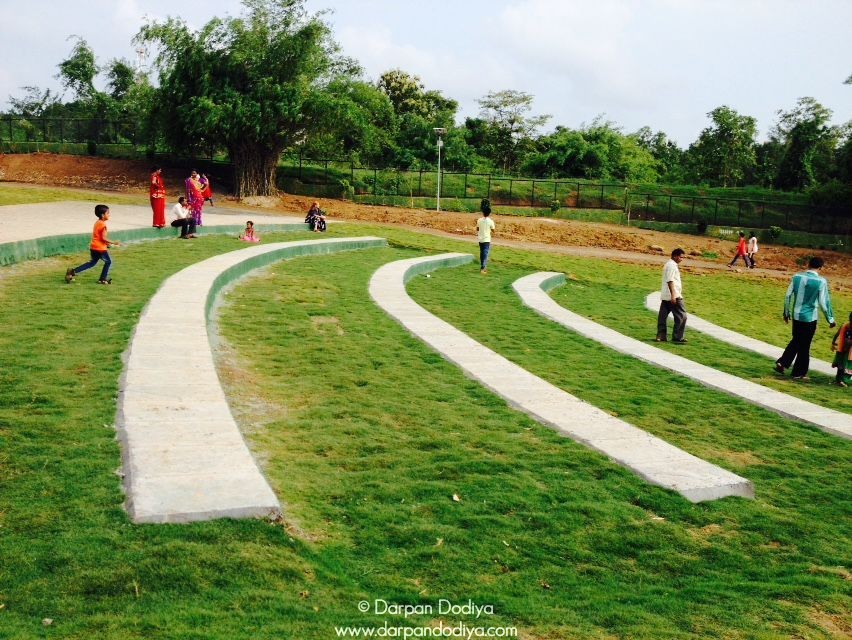 Popular pilgrim destination Unai is believed the place where Shri Ram hit the land with his arrow to arrange hot water so that Sitaji could take bath.
Janki Van – What's In There?
The forest garden has,
Sindur van
Chandan van
Dashmularisht van
Ashok vatika
Aamra van
Bilwa van
Panchvati van
Rashi-kshetra van
Naagraha van areas.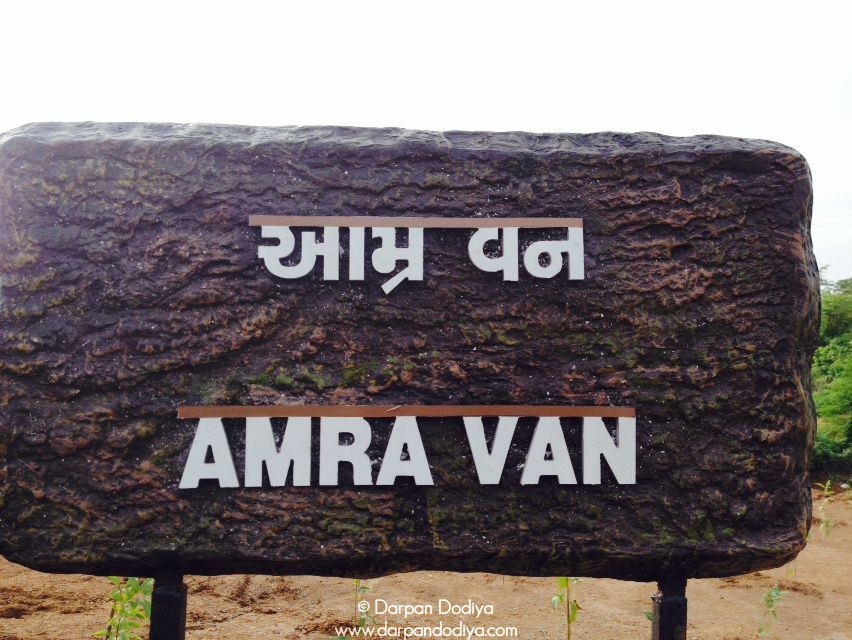 The surroundings has 4 water bodies.
Other major attractions are,
Unai tale
Women empowerment mural
Interpretation center
Valimiki ashram
Janaki model
Tribal bazaar
Laxman zula
Van kutir
Amusement ride for kids
Decorative lake and a
Step garden.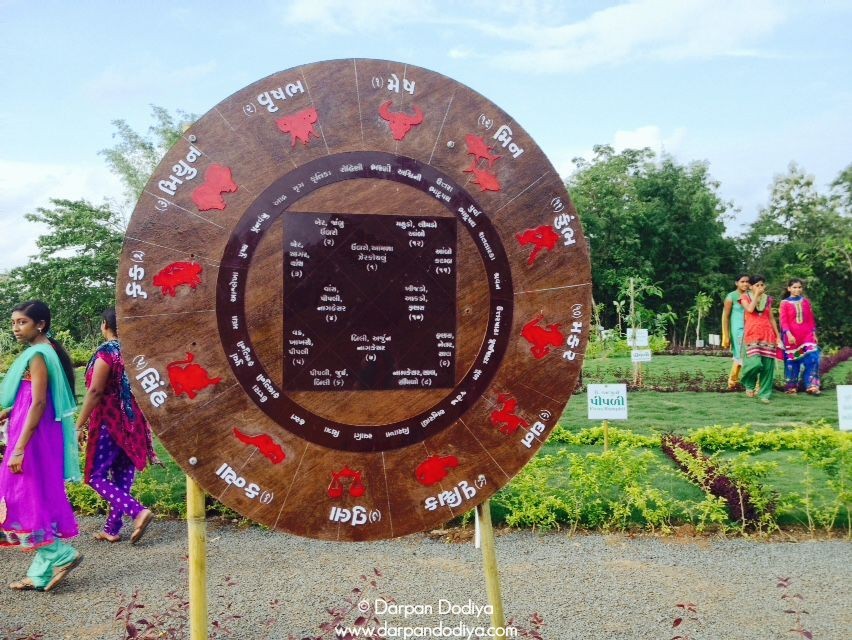 People can know about each tree at an interpretation centre that has been set up at the Janki Van. The tourists would get complete information about the plants and also about tribal culture, Ayurveda and Yoga at the interpretation centre.
A real tree library, isn't it?
Food & Accomodation @ Janki Van
Food
Food is the one area in which the forest falls short. Apart from local vendors, there's nothing like a cafeteria or canteen inside campus. One good restaurant is situated exactly in front of Janki Van.
But, but, it's totally fine!
Reason is, the town Vansda. Vansda has a dozen of good hotels and restaurants. They serve decent quality food. Vansda is 10 minutes drive from Janki Van.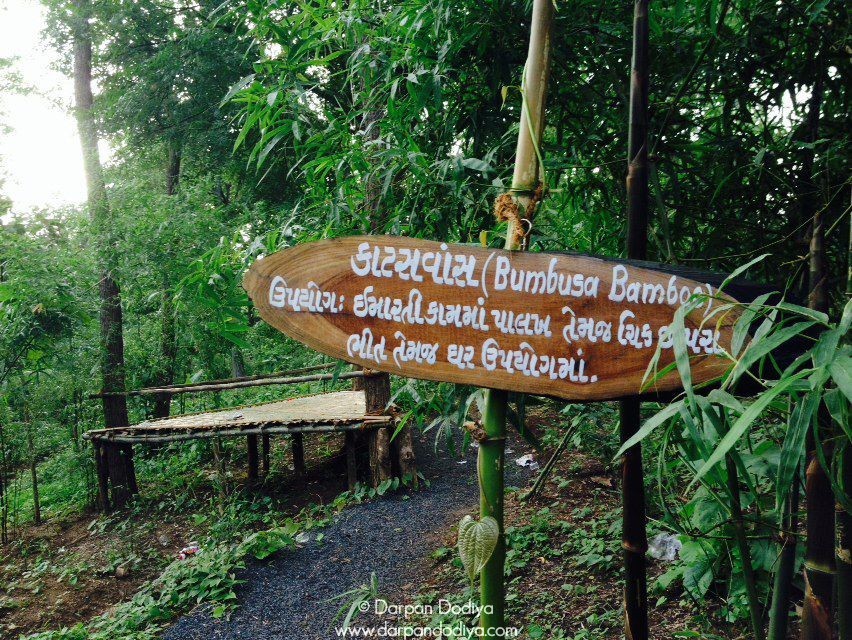 Moreover, if you're heading towards Saputara, Dang (Gujarat), Nasik, Shirdi (Maharastra) then this is the last major town where you can get almost all the facilities. Towns after Vansda are still undeveloped. A CNG pump is also there in Vansda, it's the last one if you're headed towards Dang.
Accomodation
It's not actually required. Because Janki Van is not a standalone tourist destination. It's a stop-and-rejuvenate tree library where you stop for a couple of hours to relieve from excessive journey hours.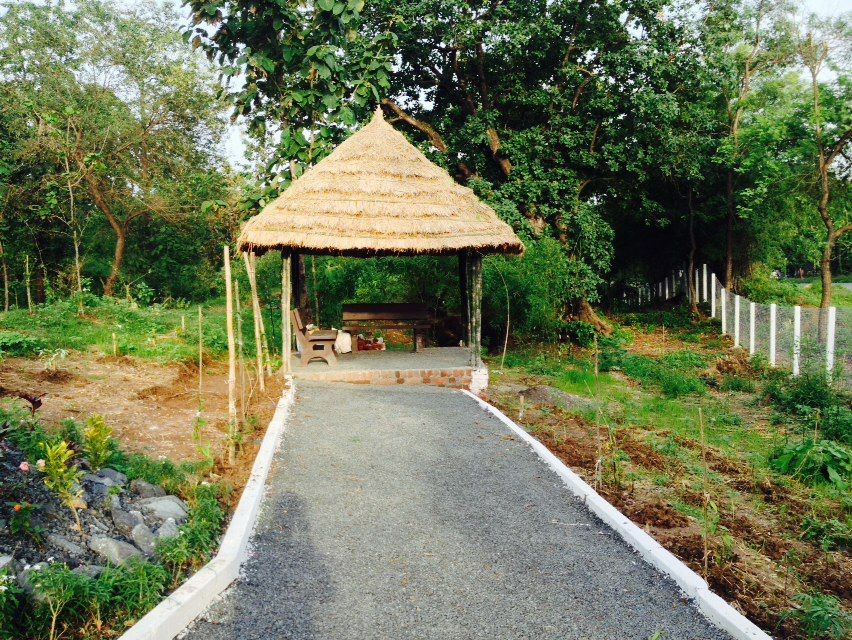 Some places near to Janki Van where you can hang out and have fun.
Ajmal Gadh, Vansda – Dharampur Road – 22 km
Waghai Botanical Garden – 25 km
Gira Falls, Waghai – 27 km
Sadgurufal Ashram and Garden – Vansda – 15 km
Unai Mata Temple – 8 km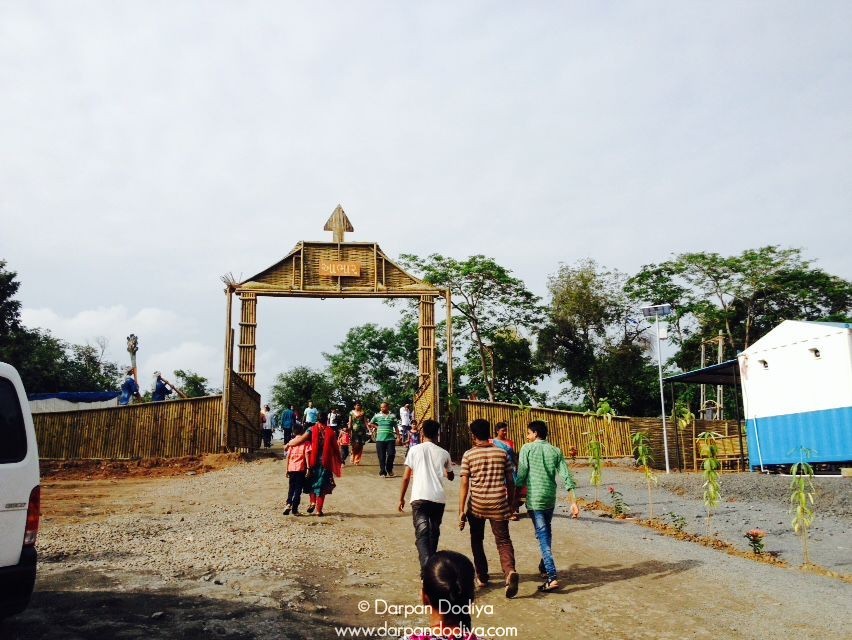 ---
That's what I know about Janki Van. Do drop me a message if you've visited the place and want to share more insights about the forest garden.
---
Enjoy some more photos!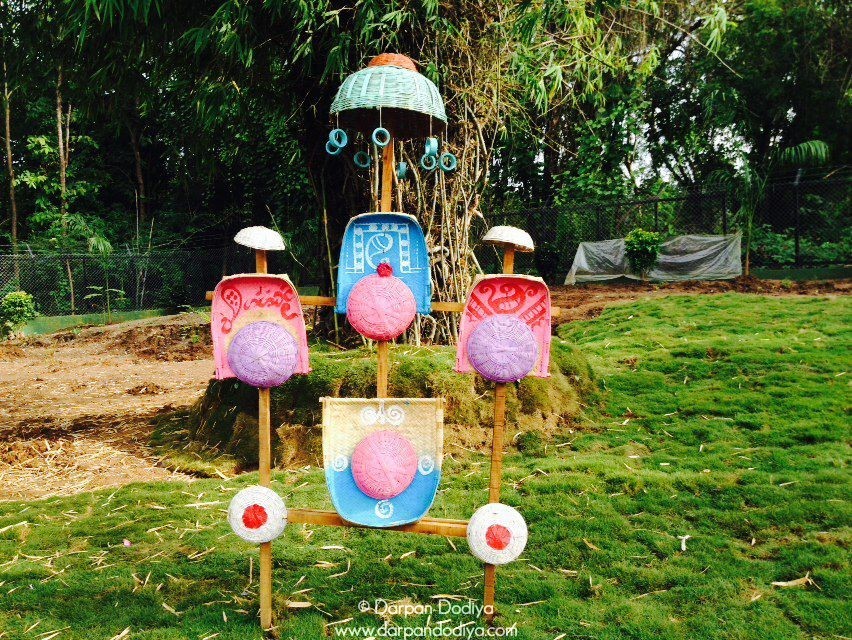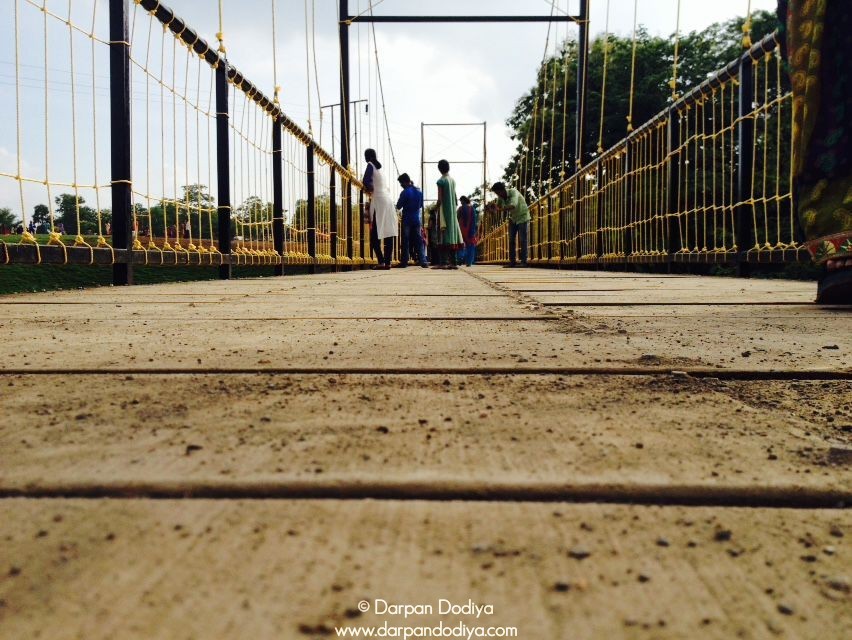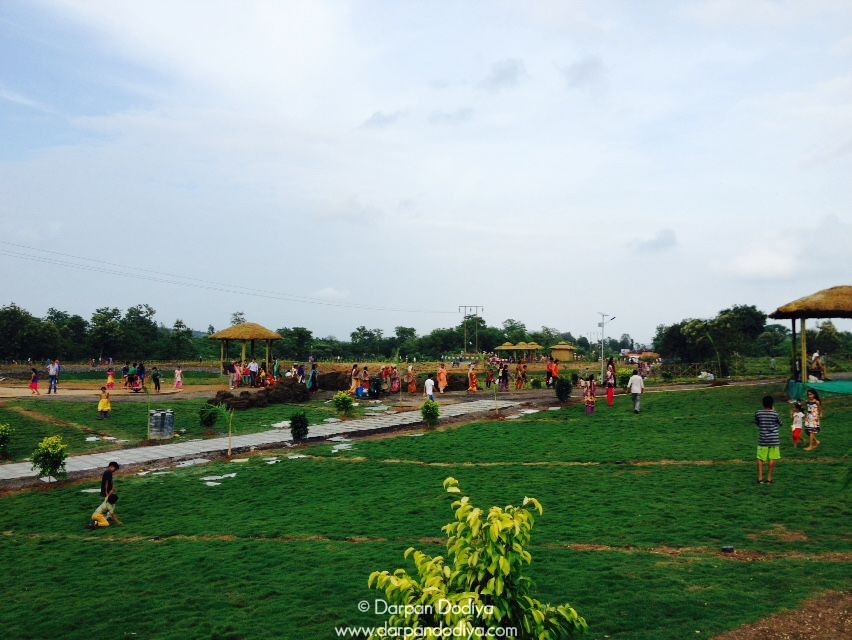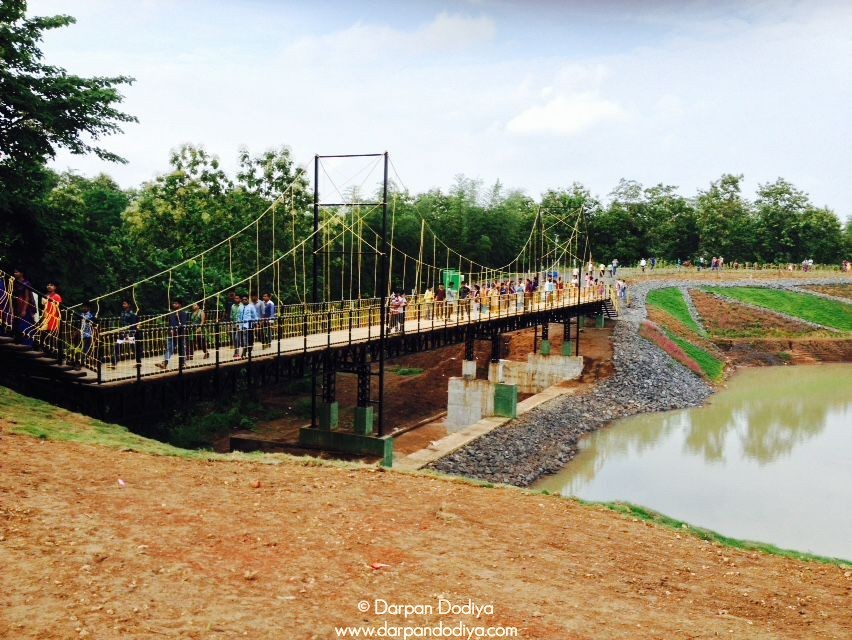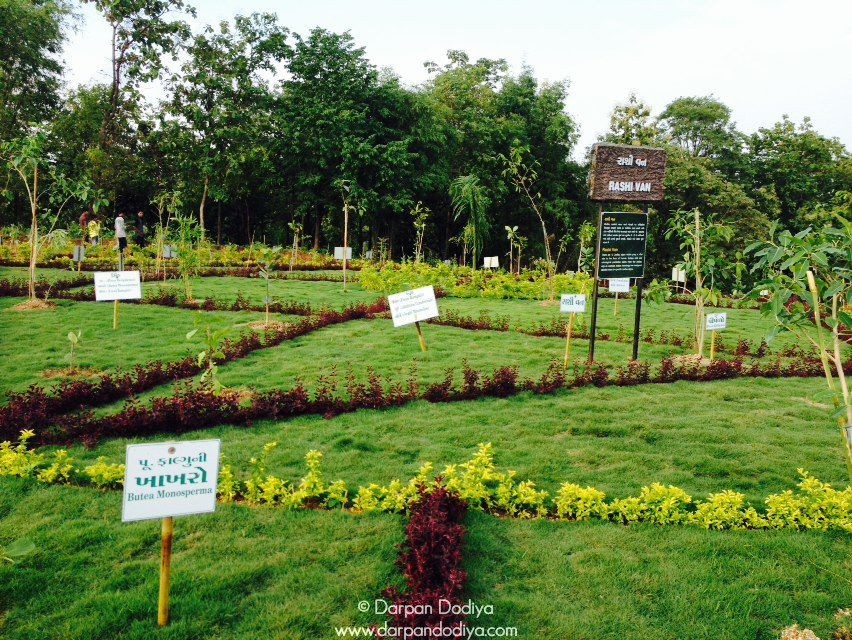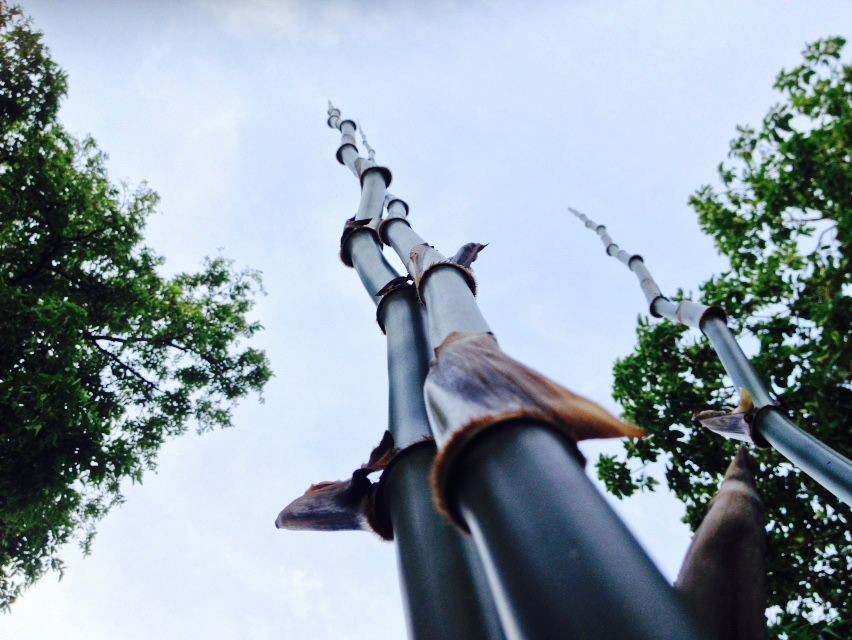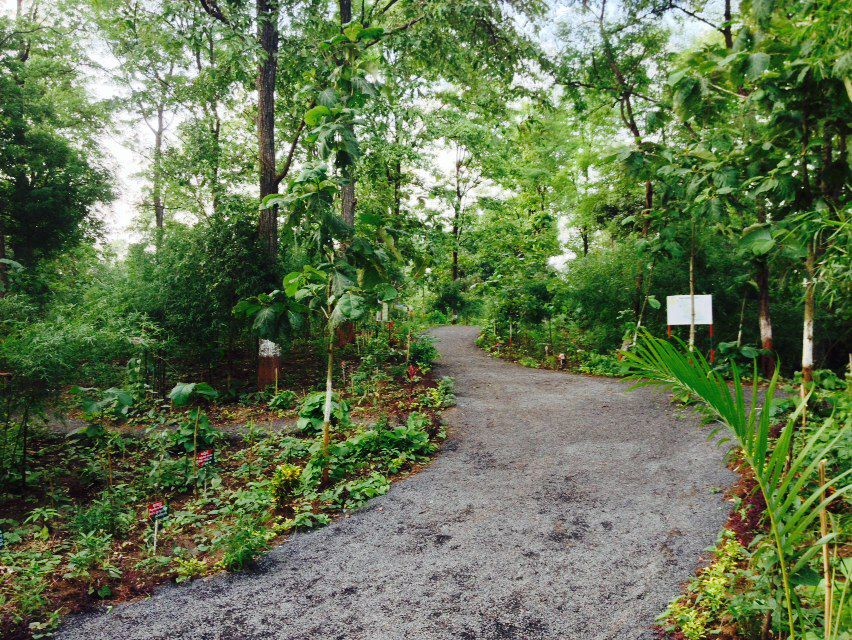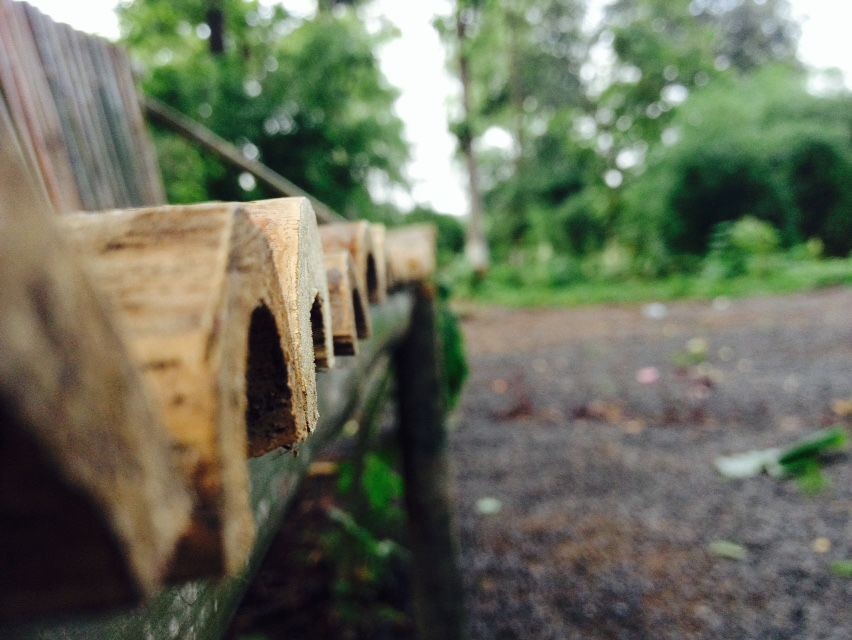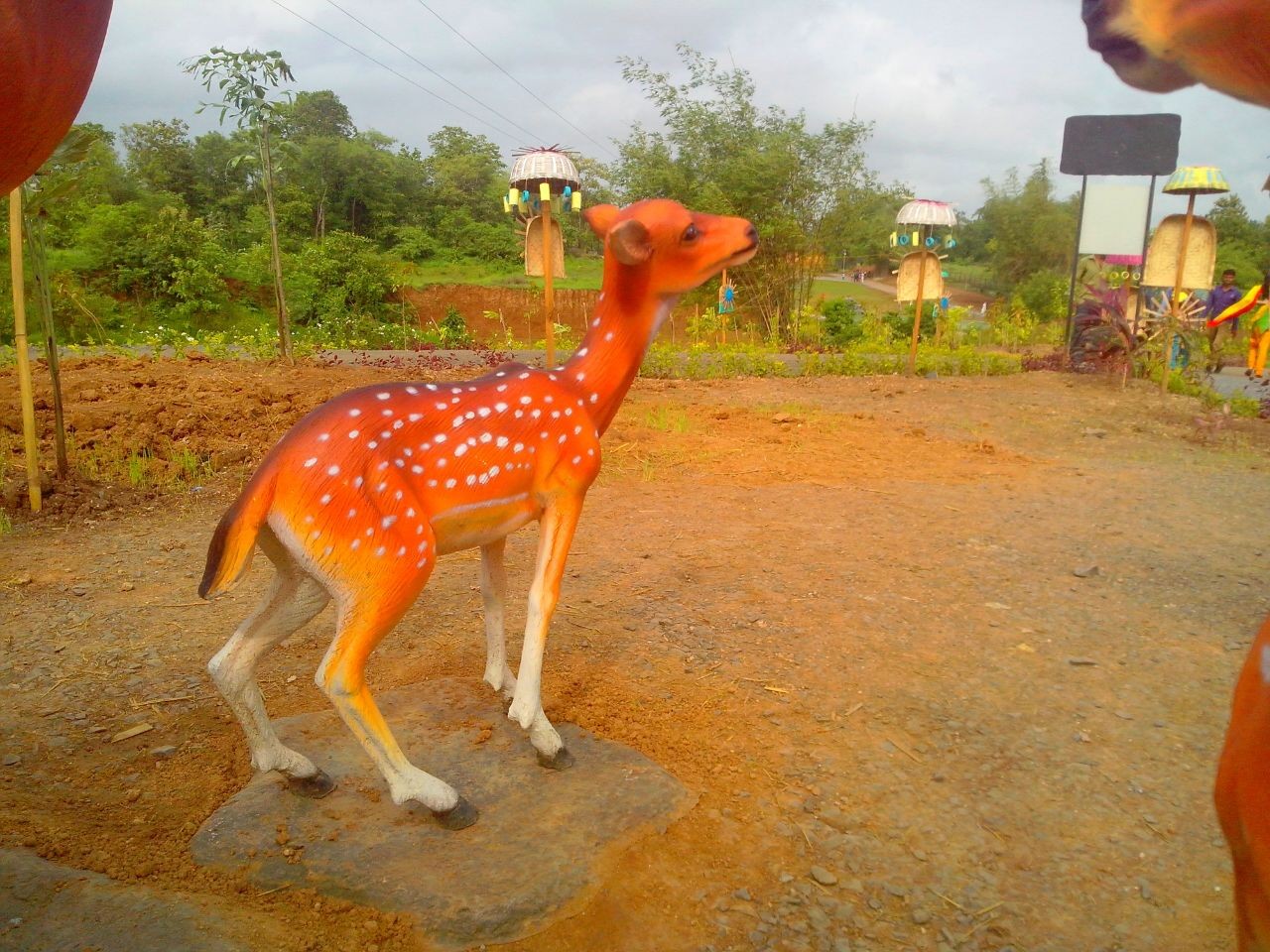 Take your kids to Janki Van. They will love it!
As Janki Van is inaugurated in August 2015, it's still relatively unknown to most tourists.
I hope that forest department maintains it well, otherwise an awesome potential destination would be shattered.
All photos and information from younger brother, Kunj Dodiya. Huge thanks!
---
Discover more: