Vansda National Park is a conserved wildlife area in Vansda region of Gujarat. Geographically, Vansda National Park is more closer to Waghai town, which is the entry point to Dang jungles.
I live in Vansda town, which is few minutes from Vansda National Park. There are many articles on web regarding this wildlife park, unfortunately, none of them has real useful information of the place. Most of them have copy-pasted Wikipedia content, so the motive to publish this article is, to offer something that's actually useful to travelers and photographers interested in visiting Vansda National Park.
Let's go in then!
Sign board at Navtad Village office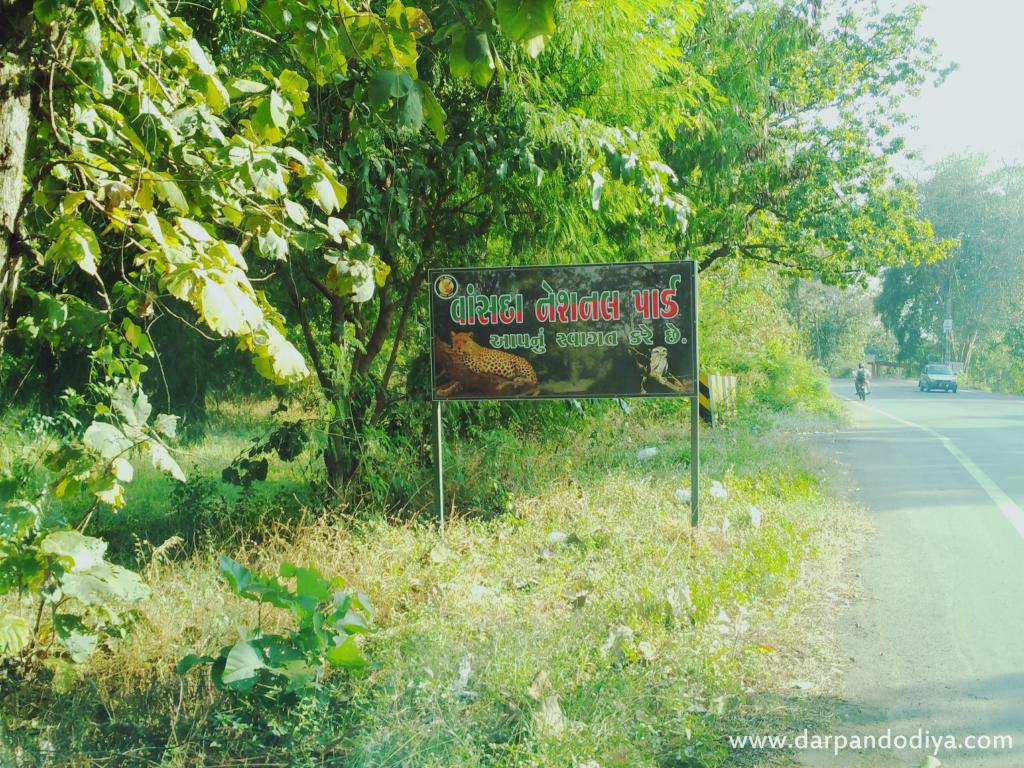 What Exactly is Vansda National Park for Travelers
It's an open park. You can take entry from Kilad village. Only vehicles with enclosed body are permitted. (No bikes)
You'll be taken into forests for 4 km, out of 4km, 1 km is an open village. So, practically, for you, it's just 3 km. Though, the forest gets denser as you go deeper, yes, like the ones you see on Discovery 🙂
Leopard welcoming you at Navtad office on Vansda Waghai road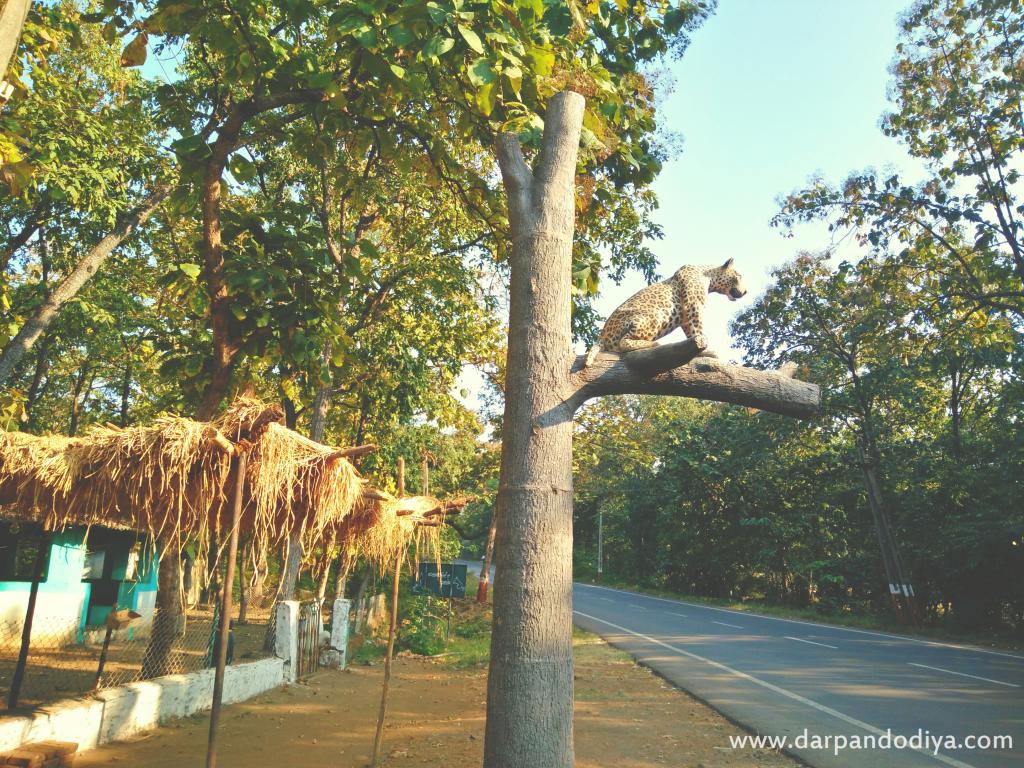 Please note this: You'll get to see any animal only if you're extremely lucky!
Yes, that's right. Otherwise, just Hi-Hello any return back. You won't see any animals, which you normally expect from a national park.
This place is for photographers.
Scroll down this article to get details of
entry fees,
timings,
permission and
accommodation.
Entrance at Kilad village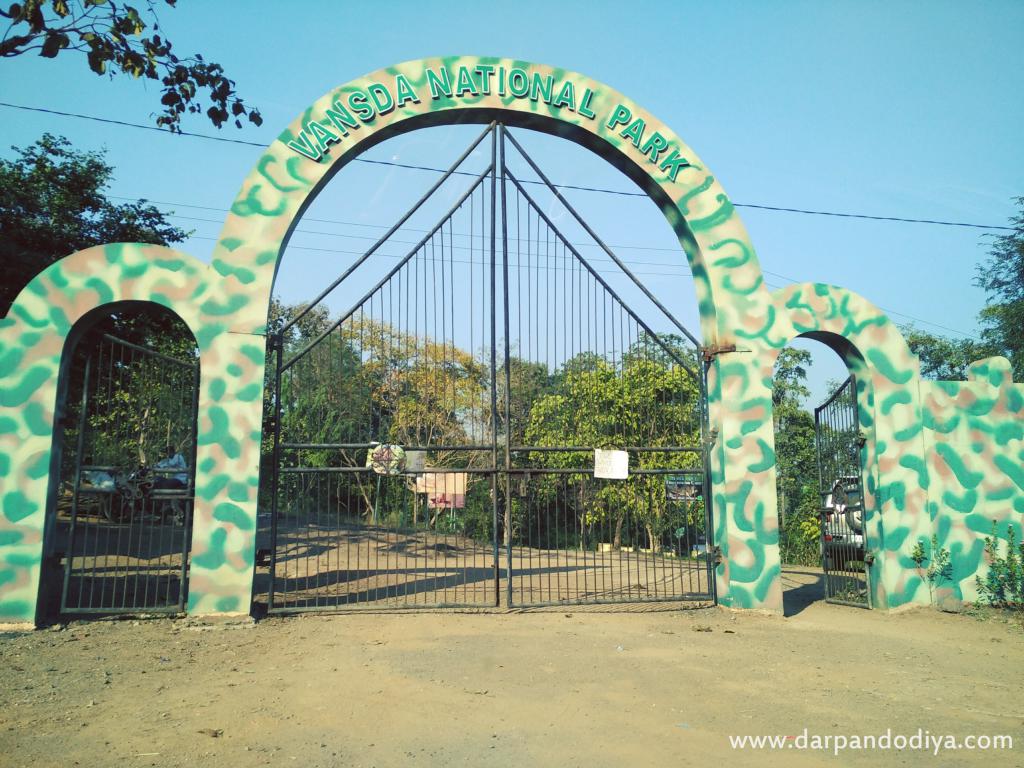 Geography and Location of National Park
Total Area: 24 sq. km, which is less compared to other national parks, though the forest is dense.
Vansda National Park falls in Vansda Taluka of Navsari district. It's a 10 minute drive from Vansda town and shares boundary with Dang district. Vansda – Waghai state highway passes through the national park, as well as Bilimora – Waghai narrow gauge train line.
Eastern side of the park collates with Dang forests and Southern side with forests of Vansda, Navsari.
Vansda National Park is major catchment area for River Ambika.
Do and Donts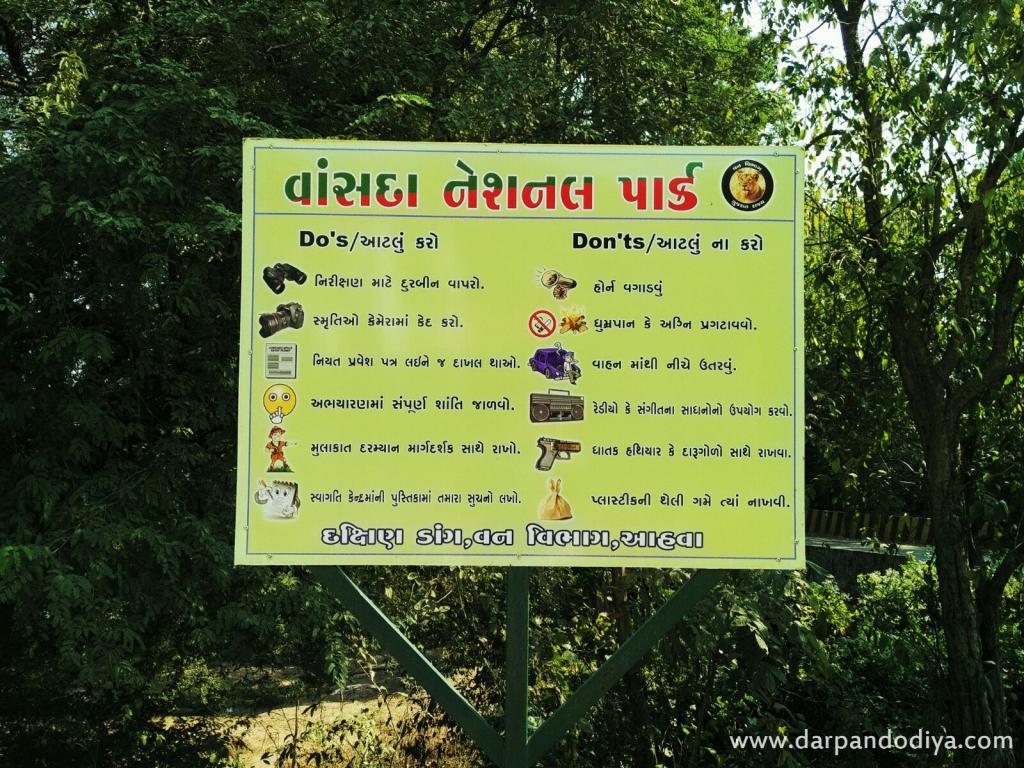 Royal Story & No Tree Cutting Since 1952
Until the forest area is declared as national park in 1979 (Some records name this year as 1985 too), rulers of Vansda State controlled this area.
Now the forest is administered by Forest Department of Gujarat.
Forests in this wildlife park are dense, tall and green. They are untouched since 1952, as per the official records, not a single tree has been cut since 1952!
Not a single tree has been cut since 1952!
Thus, due to all these favorable conditions, one can see many trees in the park exceeding 30m height.
Interpretation center for park information, though it mostly remains closed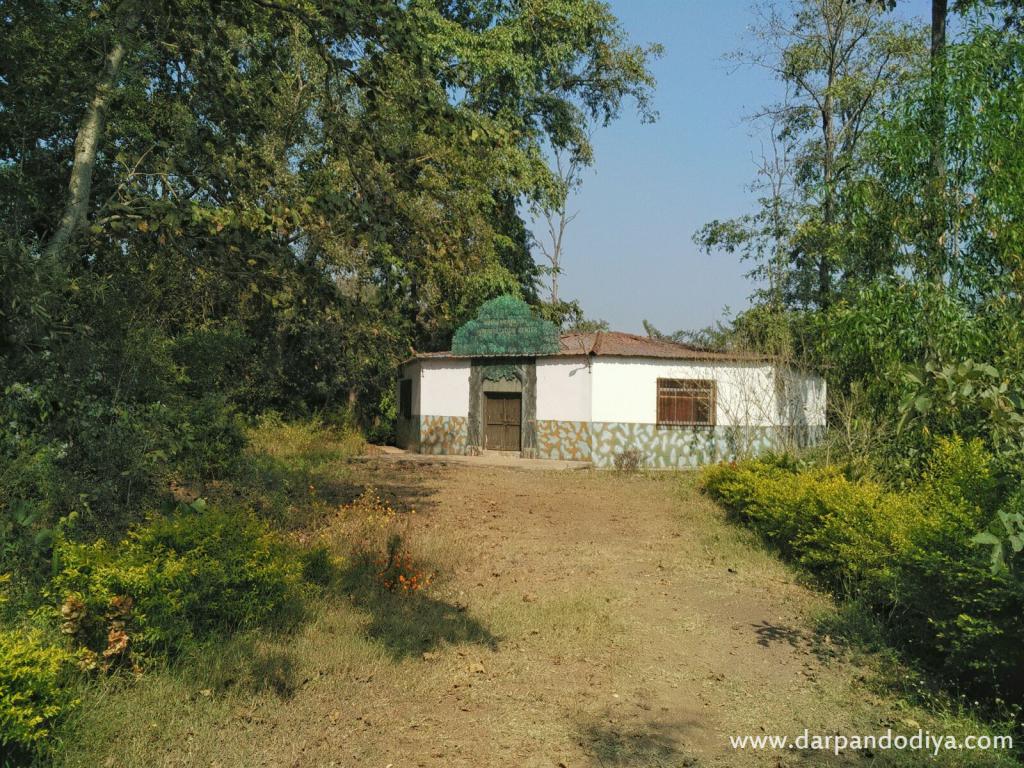 Animals, Trees, Plants and Bird Types in Park
As per the official record,
Animals:
Leopard, rhesus macaque, common palm civet, Hanuman langur, small Indian civet, four-horned antelope, wild boar, Indian porcupine, barking deer, hyena, jungle cat, Indian porcupine, flying squirrel, python, pangolin, rusty spotted cat, great Indian squirrel.
Snakes:
Russell's viper, cobras, kraits.
Birds: 155 Species:
Common grey hornbill, pompadour green pigeon, yellow backed sunbird, Malabar trogon, jungle babbler, forest spotted owlet, shama, great Indian black woodpecker.
Spiders: 121 Species:
Including the largest species in Gujarat the giant wood spider.
Plants: 443 Species:
Teak, sadad, khakhro, kadad, humb, timru, kalam, bamboo, dudhkod, mahudo, behda, umaro, kusum, tanach, asan, shimlo, ambla, sisam, chopadi bondaro.
As you get in there…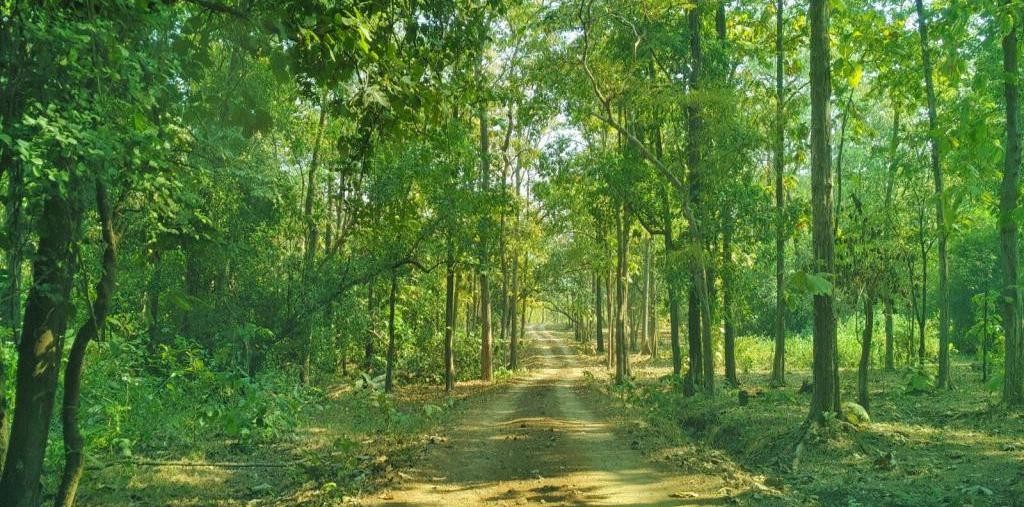 Haan! I caught you.
You must have been prompted by now to tell me this: "I don't need any Wikipedia kind of stuff Darpan, give me some actual insights!!"
For sure, go on reading for national park's timings, accommodation details, contact number, location, how to reach, transportation questions, booking number or any other information for that matter!
The place is unaffected by modern concrete revolution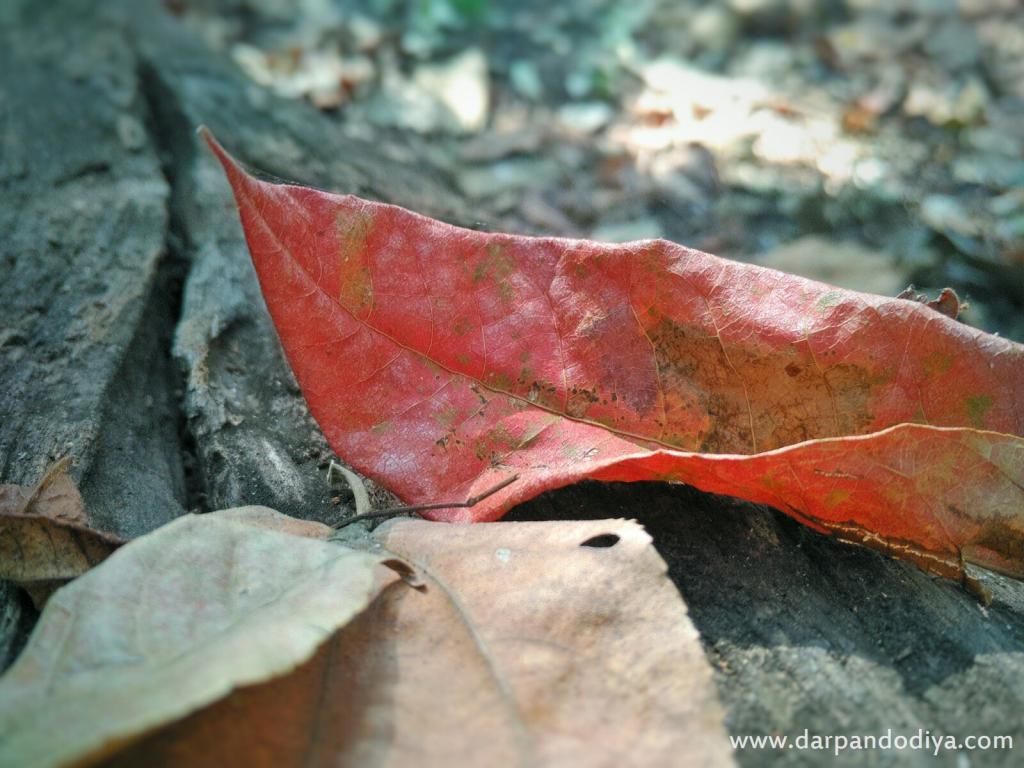 Location and How to Reach
Vansda National Park earlier had two entrances, one at Navtad Village and another at Kilad Village.
Now, only the Kilad Village entrance is open. It's 10 km from Vansda and 3 km from Waghai.
How to Reach – Directions:
From Vansda, head on to Waghai.
After 15 minutes, you'll see entry gate of Vansda National Park on your right.
That's it, take gatepass from there and enter into park.
Distance Matrix:
| | | |
| --- | --- | --- |
| From | To | Distance in km / Approx. Time in hr |
| Surat | Vansda National Park | 130 km / 2.30 hrs |
| Ahmedabad | Vansda National Park | 400 km /  6.30 hrs |
| Vadodara | Vansda National Park | 310 km / 5 hrs |
| Mumbai | Vansda National Park | 280 km, 4.30 hrs |
Information boards of animals and birds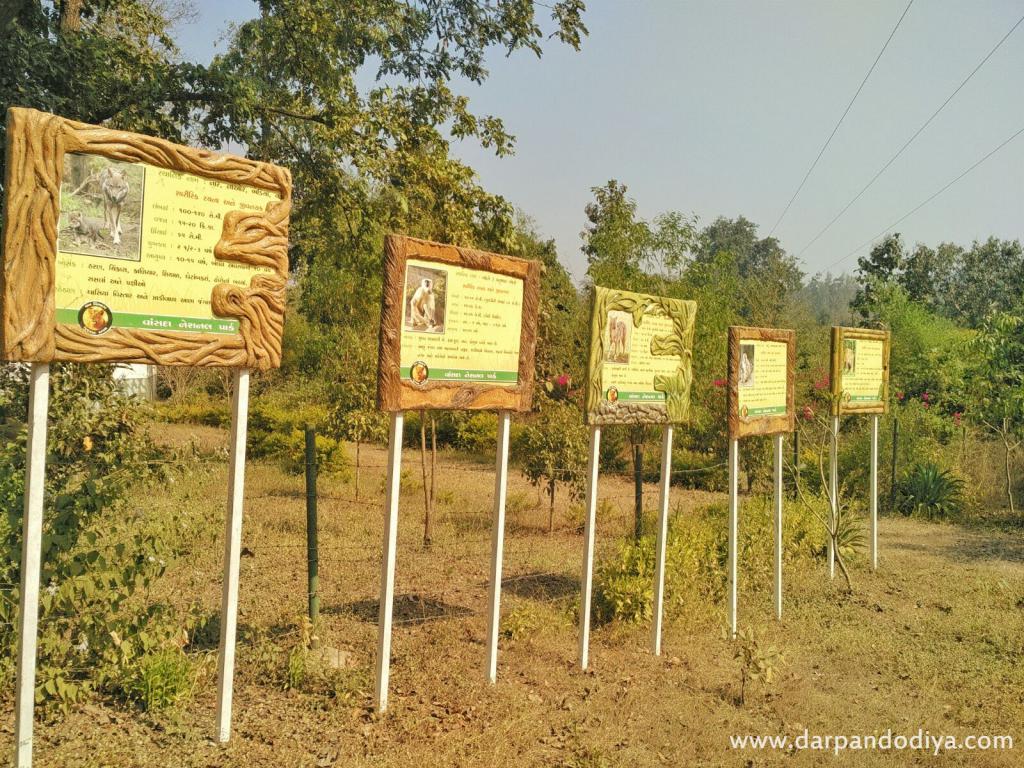 Mode of transportation:
I'd very strongly suggest you for private vehicle. Public transportation must be avoided in case of Dang area. (Except for Saputara.) Forget train and plane. 😛
Drive way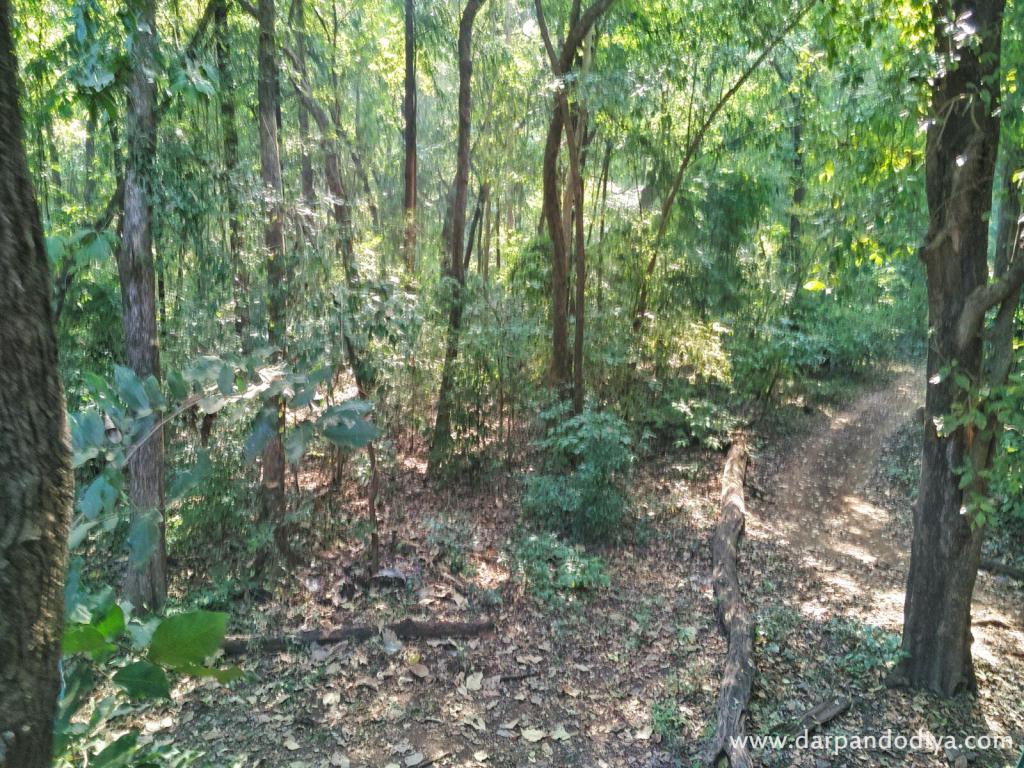 Entry Fees of Vansda National Park
Entry fees are astronomical here!
Car / SUV / Jeep: ₹400
Mini Bus / Bus / Heavy Vehicle: ₹2000 (Unverified)
Guide (Compulsory, so that you don't get lost in jungle! :)): ₹100 for one hour, ₹50 for every extra hour
DSLR Camera: ₹200
Videography: ₹5000 – ₹10, 000
Professional Feature Film: ₹25000 – ₹50, 000
So in all, entry fee would be: ₹500 (Vehicle + Guide) for normal cases.
Ground view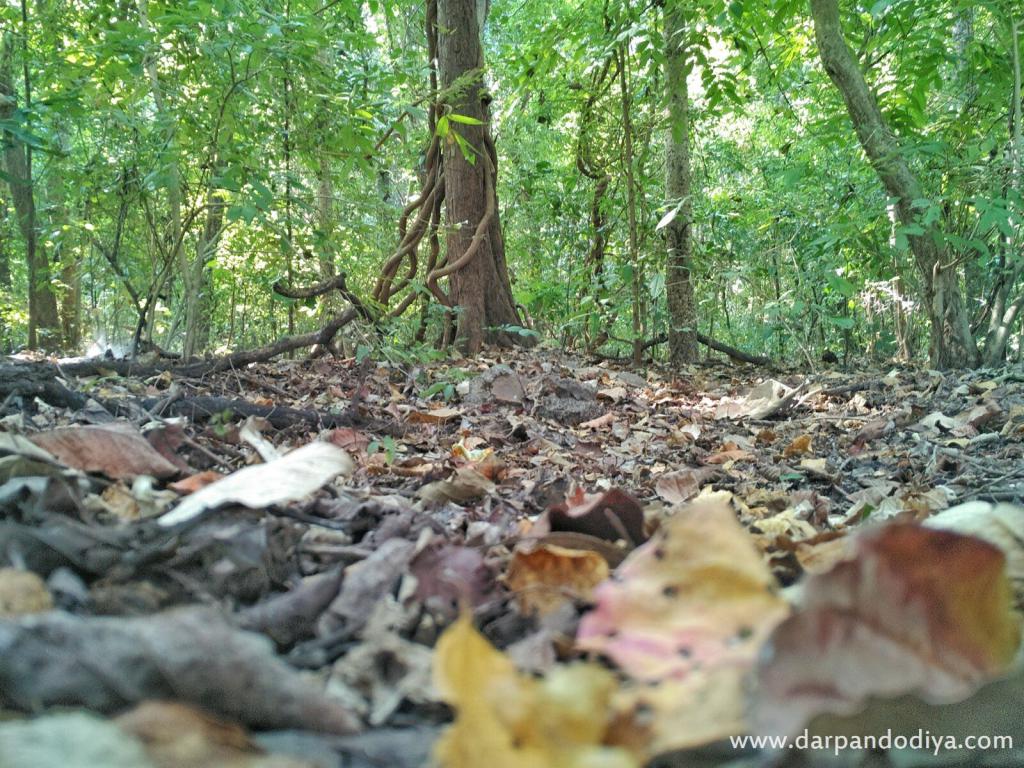 Vansda National Park is open all days a week.
Timings: 8 AM to 5 PM (Depends on the sunlight)
During monsoon, it remains closed. That's, June-mid to October-mid.
Best time to visit the national park is: Winter, November to February.
Elevated view point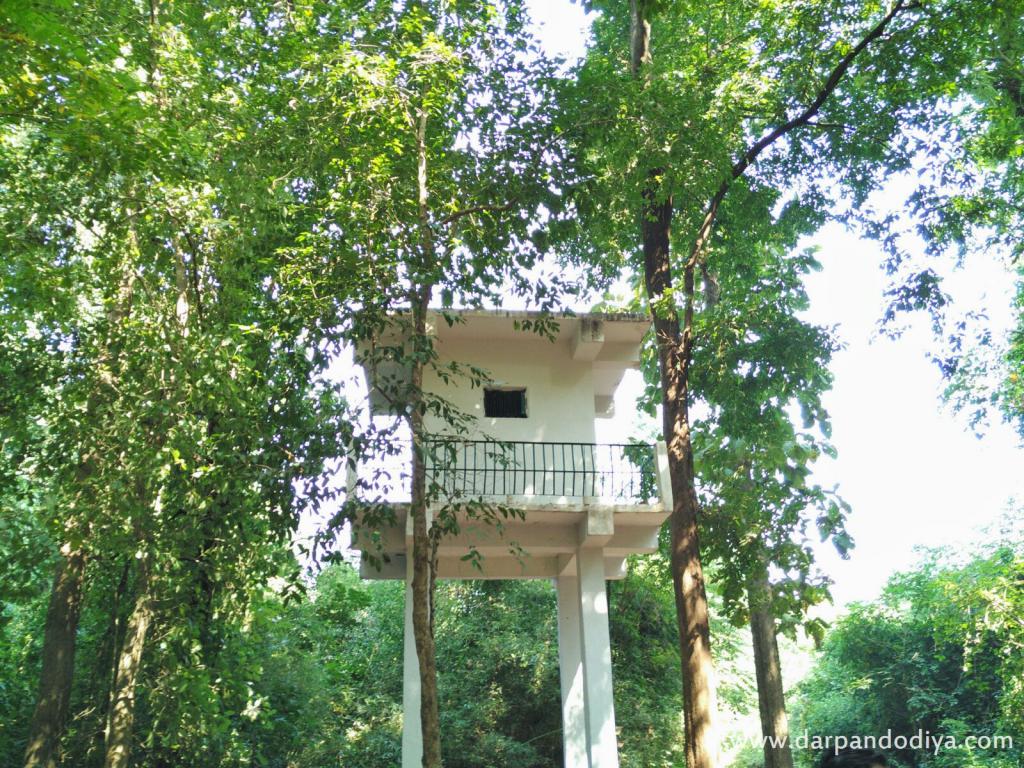 No prior permission or booking arrangements needed for normal visits. If not normal visit, contact following forest office.
Contact Information of National Park
Vansda Range Forest Office, Vansda National Park: 02630 230057
If that doesn't work, try this:
South Dang Forest Division: 02631 220246
While in the park,
You can't drop off from car.
Can't walk.
Food is not allowed.
You can't stop your car mid-way.
However, we all know, how rules are followed in India 😛
There will be one place at the end of 4 km stretch, when the guide will ask you to stop car.
Guide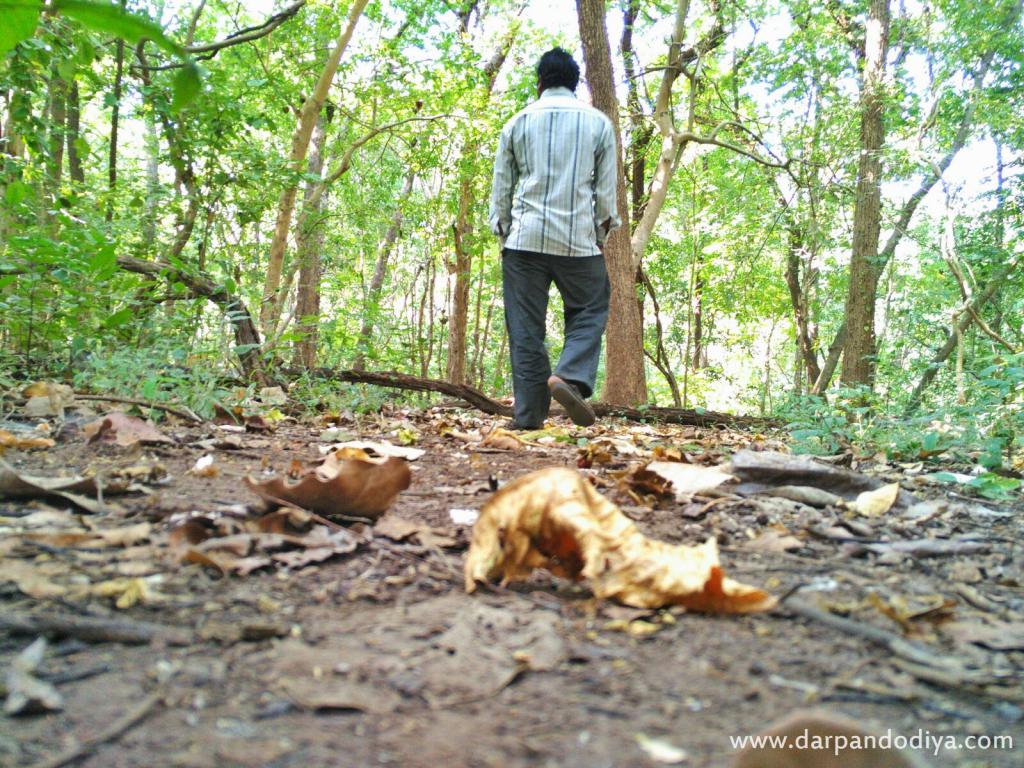 Your trip to Vansda National Park wouldn't take more than 2 hours though. Accommodation is out of scope in that regards, still following are best options:
Kilad Campsite (Best option)
Vansda Hotels and Guesthouses (They are many, affordable and well maintained)
Saputara Hotels
Any other campsite in Dang, Padamdungari, Mahal or Devinamal
Check this article: Where to Stay in Dang for more options
Camping isn't allowed inside the park campus.
Animals come here to drink water every morning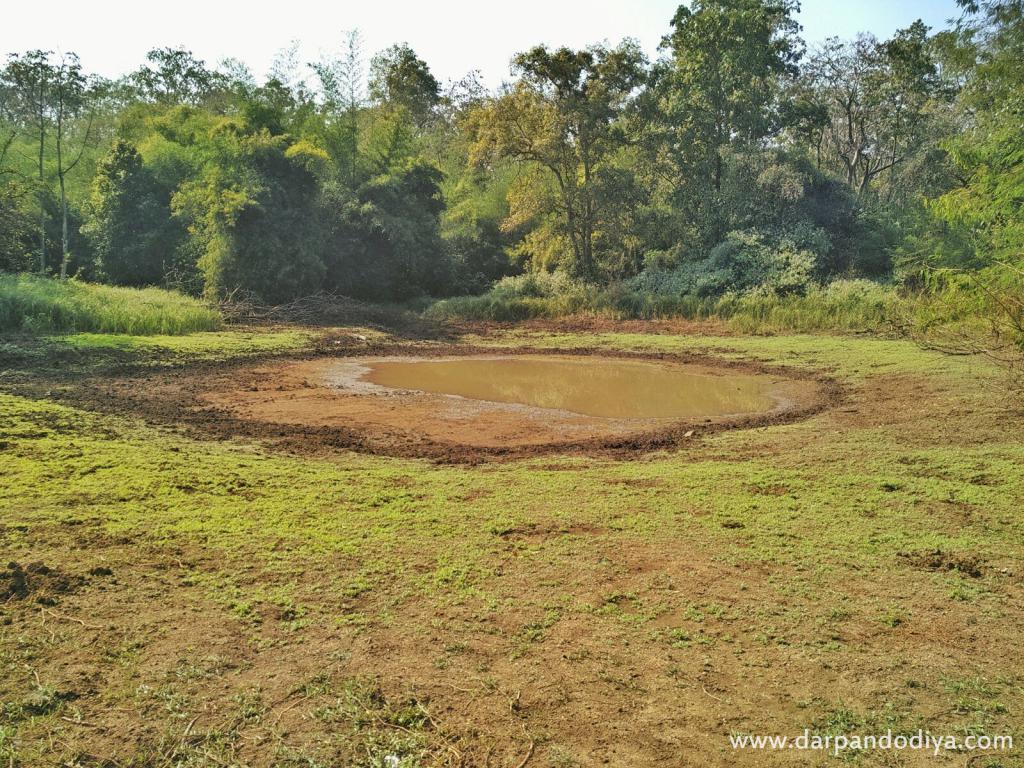 Section for Photography and Photographers
As I mentioned earlier, this place is for photographers. Many photographers visit Vansda National Park early in the morning, when there are no tourists around.
During early morning hours, due to zero noise, there's high chance of encountering animals and birds.
Needless to say, zoom lens are must.
Vansda National Park – Place for Artists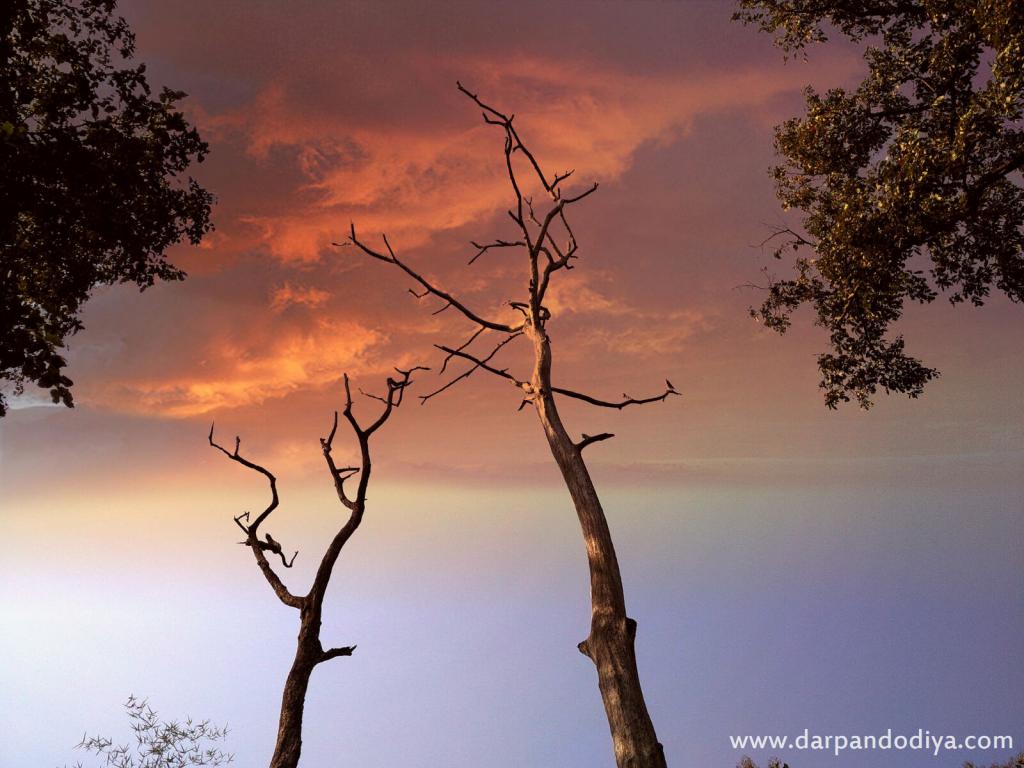 ---
I'll rest my words here! This, "Vansda National Park, Surat, Gujarat : Timing, Fee, Booking, Contact, Information" is one of the most informative travel articles I've written till this date!
If you've come this far reading, do drop a comment below 🙂
Questions or queries are welcome and I will try to reply within hours.
All Photos By: Kunj Dodiya. Camera: Mi 4i 13 MPs.
Discover more scenic destinations: