The Don hill station is a scenic landscape located near Saputara and is perched on the border of Gujarat of Maharashtra and around 30km from Ahwa, the headquarter of the Dangs.
I experienced its natural beauty few days back. (16th August, 2014). It's still hidden from most of the tourists' focus, mouth publicity is the only thing helping it to attract avid travelers. (Don is now gaining fair attention of tourists.)
Cinematic Video of Don Hill Station
A while back, I went to Don Hill Station with my brother Kunj to try out new camera and drone. Here's a cinematic video of Don Hill Station of that day.
Accommodation:
There's no overnight stay facility at Don. Alternative is to stay at Ahwa / Saputara Hotels. Have a look at this article for list of all the places to stay in Dang: Where To Stay In Dang – Accommodation Options in Dang, Ahwa, Saputara
Road from Ahwa town to Don village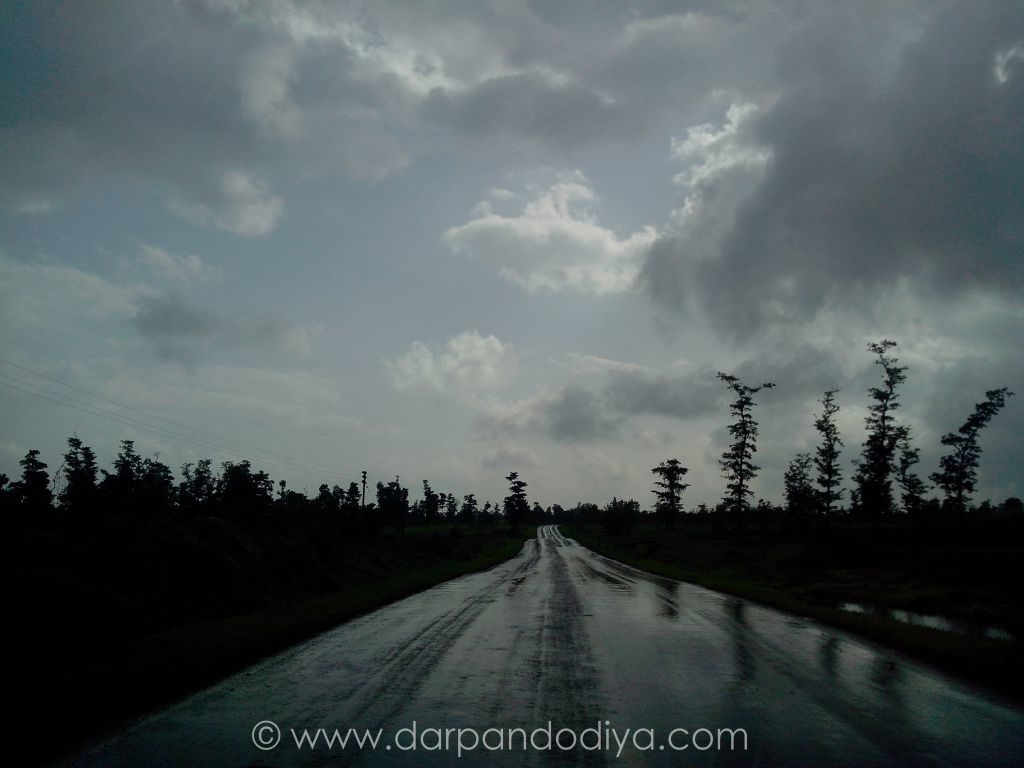 Don Mahotsav – A fortnight long tourism festival – From February 7, 2015
With a view to popularize Don hill station, Gujarat government and tourism administration plans to organize a fortnight long 'Don Mahotsav' from February 7. The two week festival will feature the pristine beauty of the hill station. Professional paragliders and other adventure sports' organizers are invited for the Don Mahotsav.
Tourists will experience the tribal cuisine, their traditional songs and dance. Not to forget the adventure sports.
3 Claps for the Dang district administration for such an active interest. Truly, Vibrant Gujarat!
Updated on: 11th January, 2015
Green fields enroute to Don Hill Station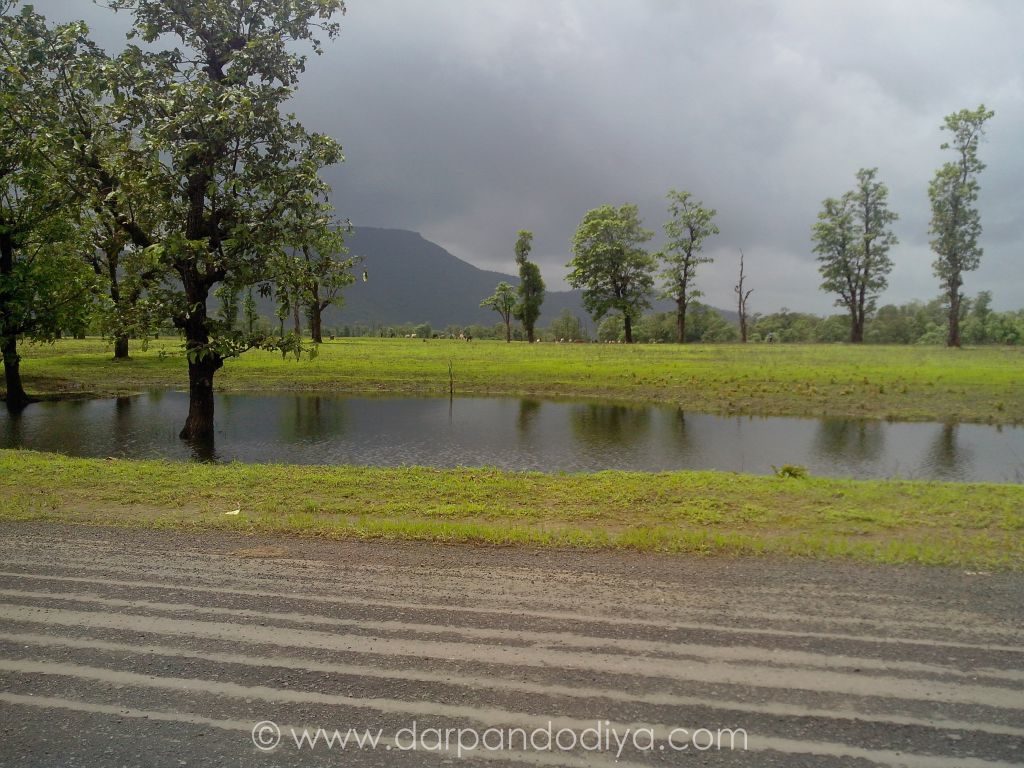 Dang to spend 16.6 crore to boost tourism infrastructure – Article in Times of India
"Major thrust has been given on beautification and infrastructural development at Gujarat's only hill station, Saputara and Don hill station bordering Maharashtra." The report says. A welcoming move by the government! Sensing their enthusiasm, we'll shortly see activities like trekking, campfire, rock climbing etc. at Don and Saputara hills.
11th January, 2015
Last stretch of road to reach to top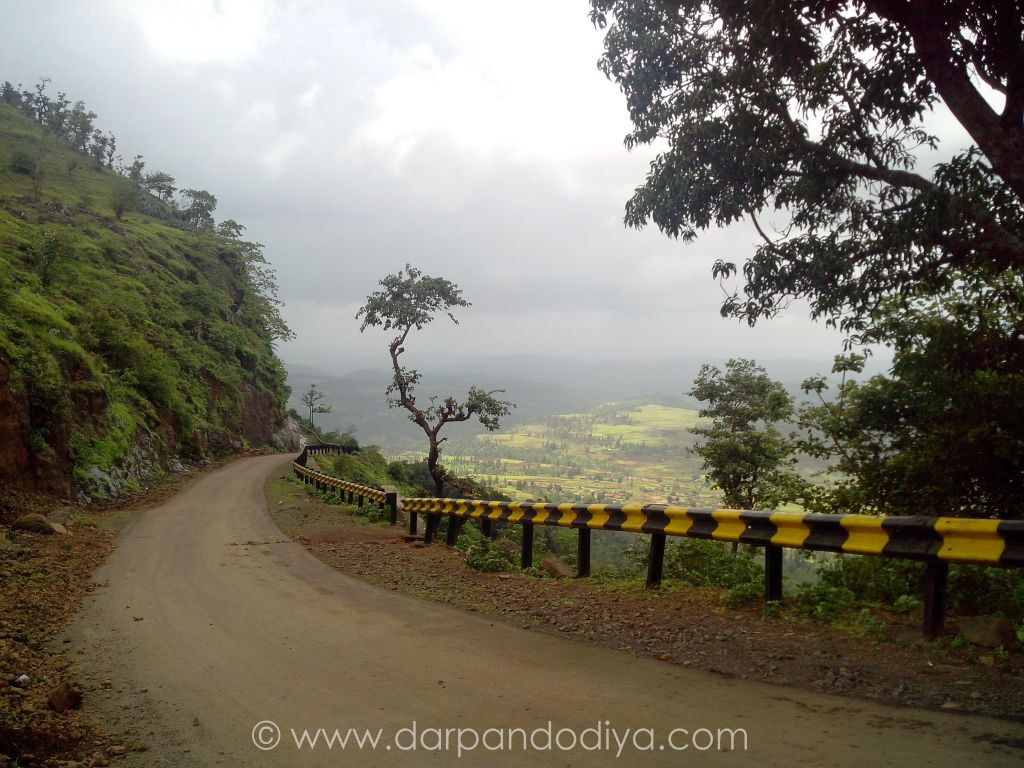 Don hill station is announced as Gujarat's highest point
The department of Roads and Building (R & B) of the Dang district administration has carried out a survey and officially declared Don village as the peak point of Gujarat state. The measured height is: ~1000 meter. I tend to agree with them as in my trip, I also measured the height by a GPS application on my phone and the result was approx. 3210 ft. (978 m).
This came out just after the Don Mahotsav, a fort-night long festival was announced by the administration to leverage Don as a great tourism destination. Previously the place was occupied by the Saputara hill station, which is stationed at 900 m above the sea level.
05th February, 2015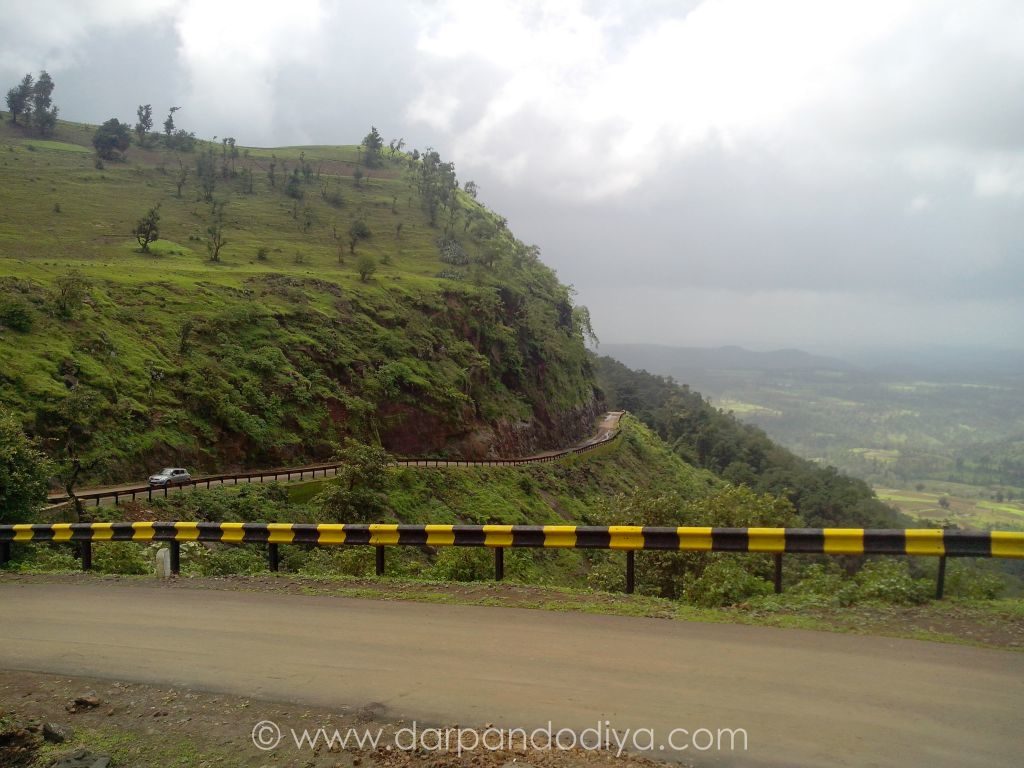 Geography & Etymology of Don Hill Station
Don is situated on a plateau in the forest vicinity of the Sahyadri mountain range in the Dangs district at an altitude of about 1070 meters. Hill station's altitude is round about 100m higher than the Saputara, the planned hill resort by Government of Gujarat. The Maharashtra state border is only 3 km away from Don.
Interaction with locals revealed that Don hill has a hillock named after Mahabharata character Dronacharya. Also, there's a village named Pandav which has old caves blessed with water falls.
View of village from the top hill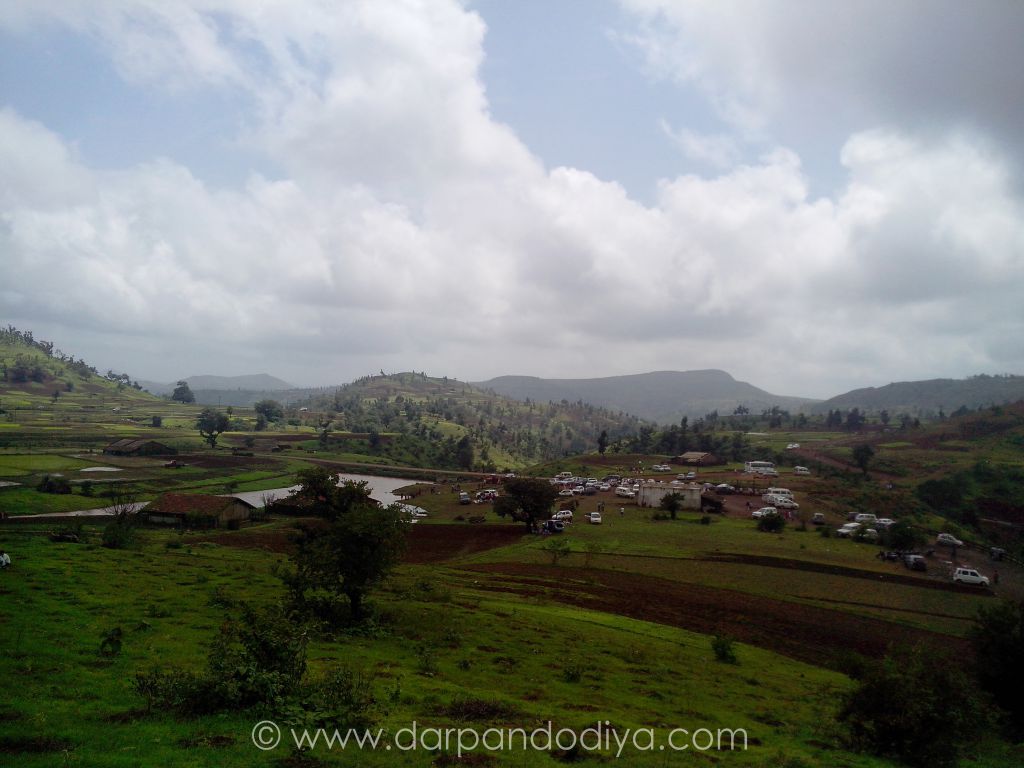 People of Dangs & Don Village
Don has a population of around 1200 tribals. They are popularly termed as 'Adivasi'. The word 'Adivasi' has developed a connotation of past autonomy, which was disrupted during the British colonial period in India and has not been restored. The tribe is rich in its bio-diversity and natural relics and has a rich 'Dangi' heritage.
Recently, after some farmers offered their farm lands for the construction of 8km long road on the hilly terrain. If you visit this hill station in monsoon, you'll get to see these farmers in action.
Most locals possess a shy nature. Nevertheless, if you approach them they'll talk pleasantly. They also show some resistance while capturing them in smartphones, they usually turn their heads away. Again, this may not be always the case. On weekends you would find school kids waving hands to you frequently.
A local carrying fire woods near forest department crossing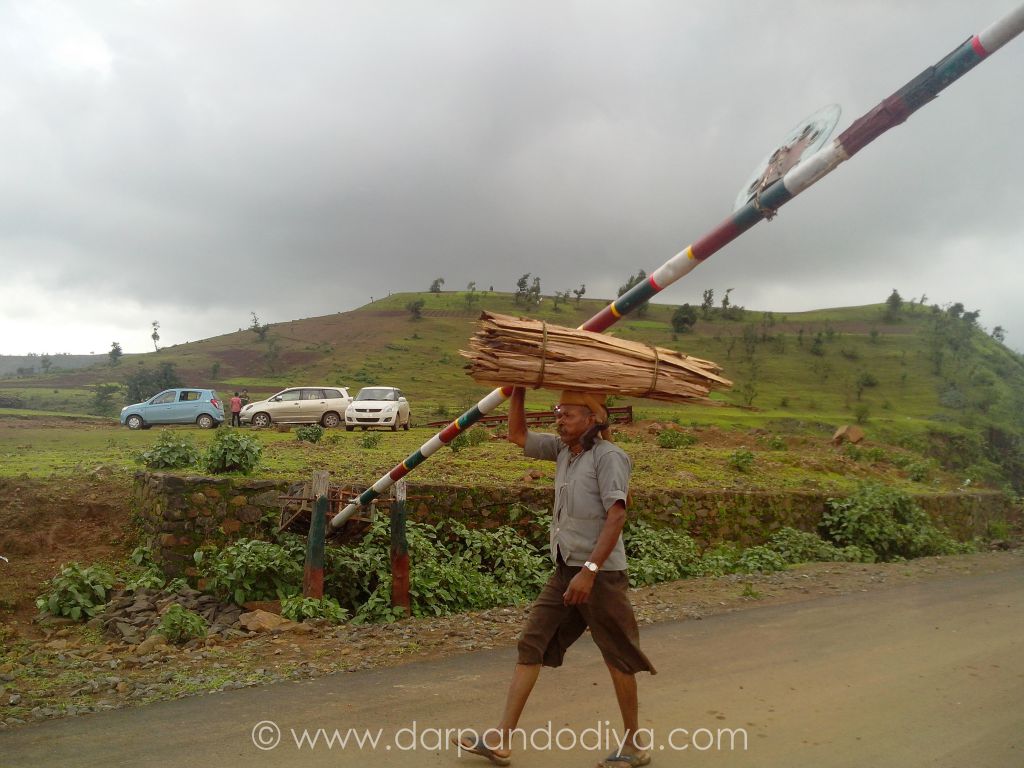 Unlike Saputara, the government has not put enough efforts to develop Don Village. However, lately the government has sanctioned 39 Cr. to promote it as Gujarat's second hill station. The point is, you won't find any planned infrastructure like Saputara. But who cares? We could find ultra-modern infra in any major city. So come here and enjoy the world of greenery..
Nature. Hills. Greenery.
Saler Fort, Maharashtra. (Ask locals to find your way.)
Farmers sowing 'Nagli'. (Popular grain used as an alternative to rice in south Gujarat.)
Brooks originating from the hill top. (Try to find its source. It'll be fun!)
Beginning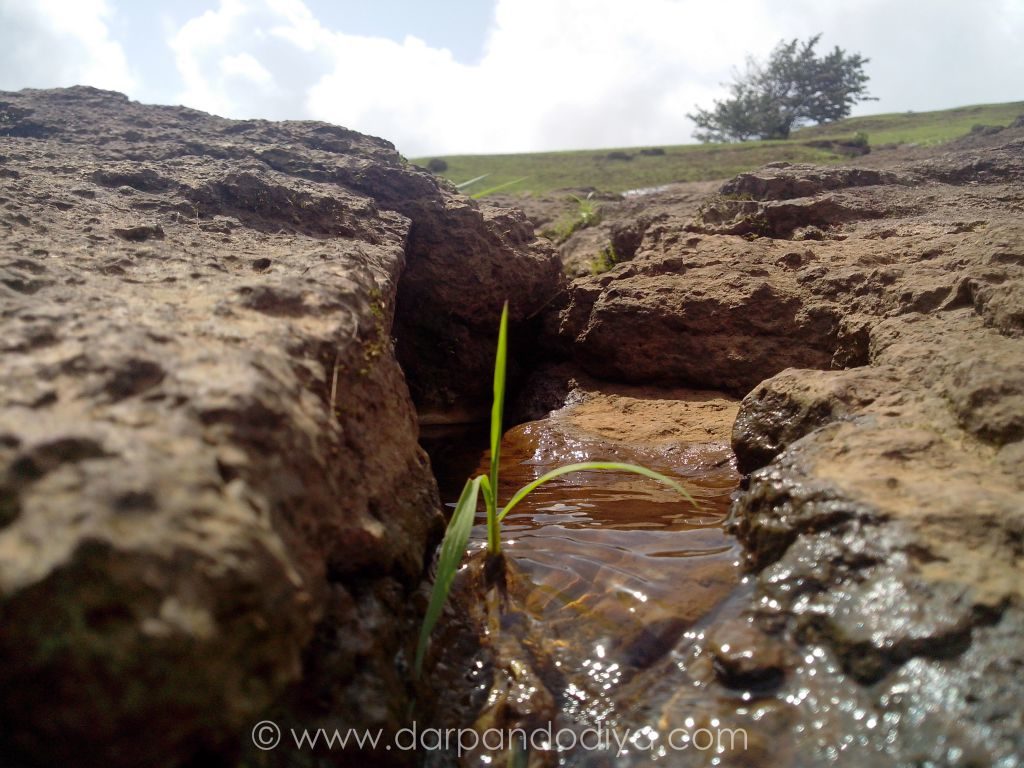 Monsoon season. Mid June to September end.
Do not dare visit the place after the mid January to mid June
However, Don has a climate that is consistently pleasant, leaning towards chilly, fresh throughout the year. At a decent altitude of 1100 meters, you could literally touch the dark clouds with your fingertips. It hints that this place has potential to become the next hill station in Gujarat.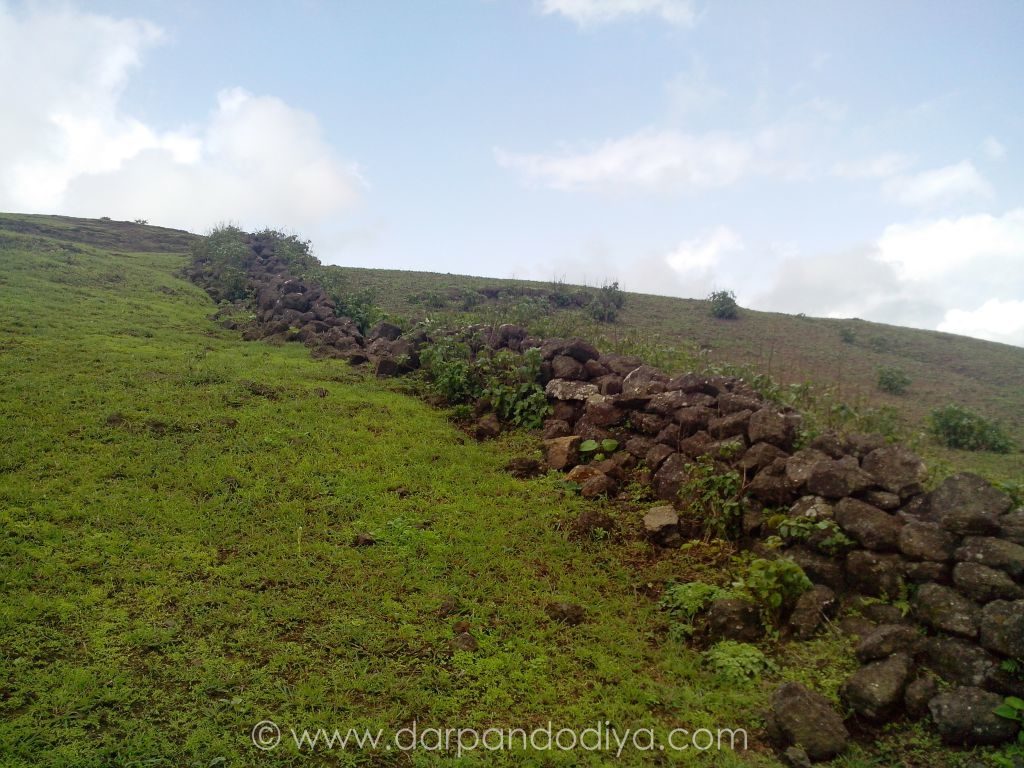 Breathe tonic oxygen. 🙂
Meet and interact with Adivasis. Their stories about 'Dangi' heritage are fascinating.
Take photographs. A lot of them. I bet you, each of them can serve as your desktop wallpaper if taken artistically.
Climb to the peak of one of the hills. Sit on top and do experience the feel of being at peak of something.
Carry food along with you. Enjoy the ingredients of your ever tasty food.
Buy a dozen of chocolates and distribute them to kids on the way. Their honest smile will make up your day.
Watery stones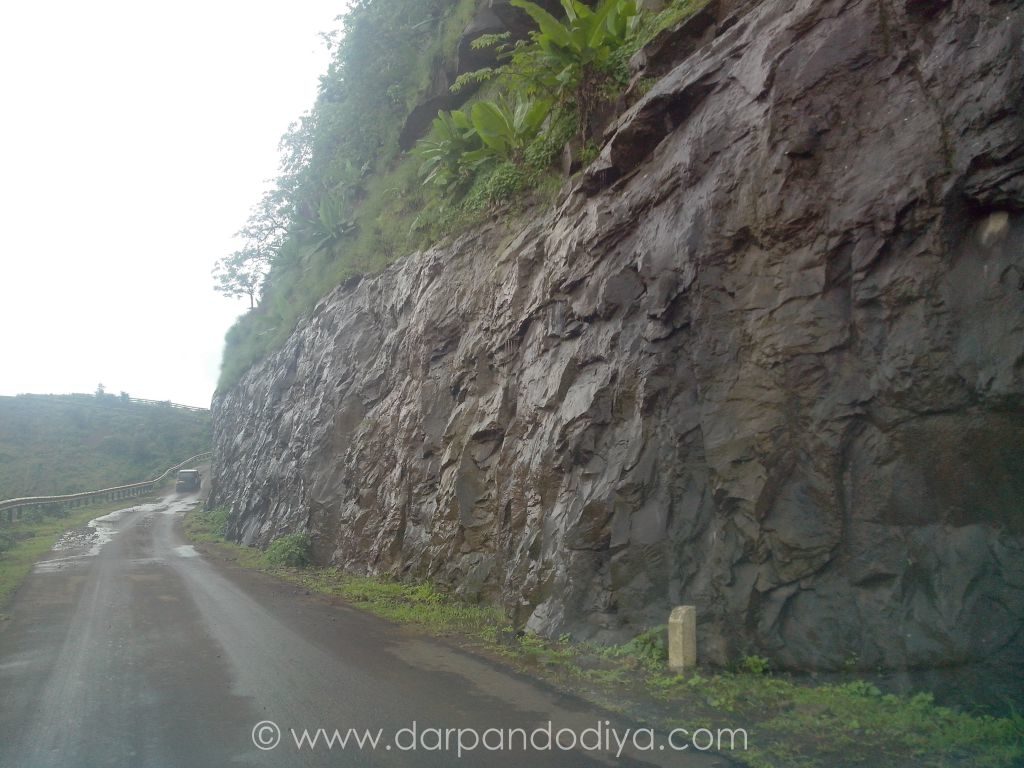 The first thing I would like to tell you is, forget Air and Rail (plus public transportation) mode of transportation. Plan your trip if and only if you have your own vehicle.
Distance from nearby cities:
| | | |
| --- | --- | --- |
| From | To | Distance / Time |
| Ahwa | Don Hill Station | 33 km / 45 mins |
| Saputara | Don Hill Station | 50 km / 1.5 hr |
| Ahmedabad | Don Hill Station | 405 km / 7 hr |
| Vansda | Don Hill Station | 82 km / 2 hr |
| Surat | Don Hill Station | 173 km / 4 hr |
| Mumbai | Don Hill Station | 275 km / 5 hr |
| Navsari | Don Hill Station | 140 km / 3.5 hr |
| Valsad | Don Hill Station | 150 km / 3.5 hr |
| Bilimora | Don Hill Station | 126 km / 3 hr |
Refer to the following map to get exact route details. For convenience, I have selected Vansda town of Navsari as my base station.
or view custom Google Map at:  https://mapsengine.google.com/map/viewer?mid=zDQhGIGzQiRo.kZQPWPDjMz-k
From Vansda, the journey would take about 2 hours. (Vansda to Waghai: 25 minutes, Waghai to Ahwa: 45 minutes, Ahwa to Don: 50 minutes) But I assure you that it won't be boring at any stretch. If you're an enthusiastic driver then you gotta love curvy and steep roads of the Dangs.
The CNG Filling Station is situated in Vansda.
Petrol, Diesel pumps are present in Ahwa.
Ahwa is the last major town en route to Don. You will have a hard time finding even a tiny shop after Ahwa.
As I mentioned in 2nd paragraph of this post, there's no overnight facility present at Don hill station. Next best option is Saputara.
You can find list and book hotels in Saputara via:
Sadly, no luck in food section.
There's no hotels or chances of food after Ahwa. Even a small food stall ain't available in Don village.
Money Can Buy Happiness Part
I was heading to Ahwa after being overwhelmed by Don. I saw 3 students walking side the road and decided to interact with them. I soon sensed that they are returning to their home from school (which is 3 km away from their place). It was showering, then and one of them was trying to cover his head by a leaf.
Incidentally though, I had bought one umbrella that morning.
Without thinking for a moment, I handed over umbrella to him. Seemed he was both stunned and ever happy at the same time. I was also enthralled to see his broad, intuitive smile.
And that was the moment, when I learnt one more life lesson. Money can buy happiness. If you know how and when to use.
School kid saving him from rain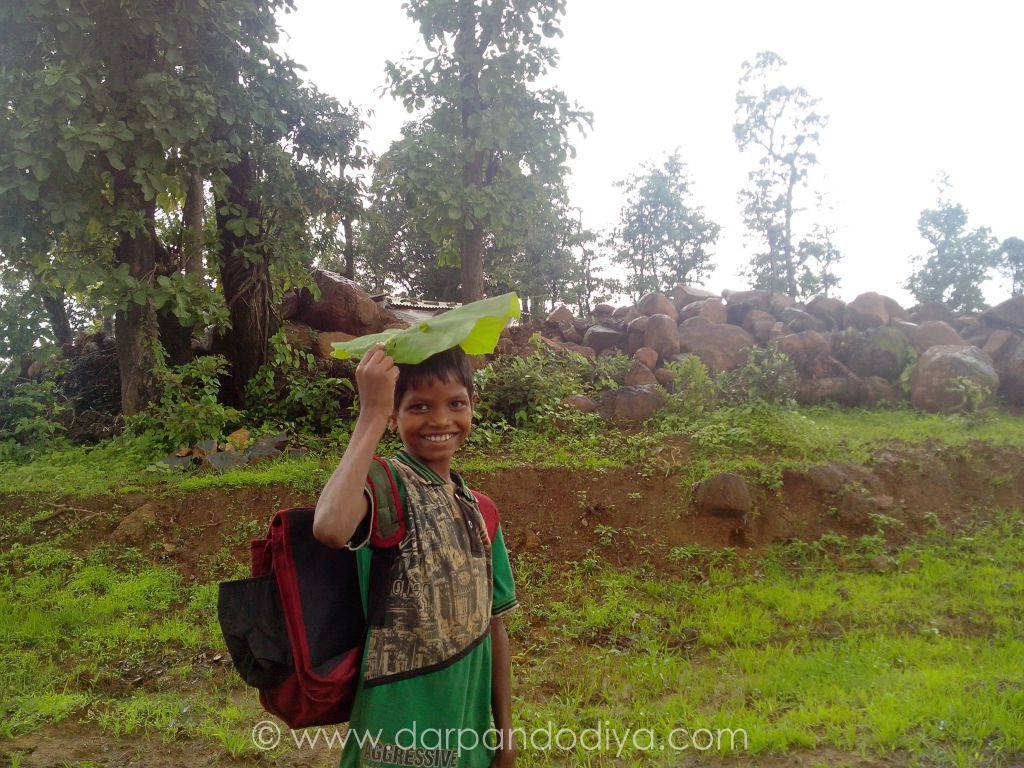 Gujarat Model of Development
Are you one of those classes, which believes that Gujarat model is overhyped? That Gujarat hasn't been developed?
Then visit this place once. It will prove you wrong. In my opinion, Don Village is an excellent example of Gujarat transformation.
Even though Don is hidden in a remote area, on the border of Gujarat – Maharashtra all roads are magnificent. (I was in Mumbai couple of weeks before and compared to Mumbai roads, these are just fabulous.)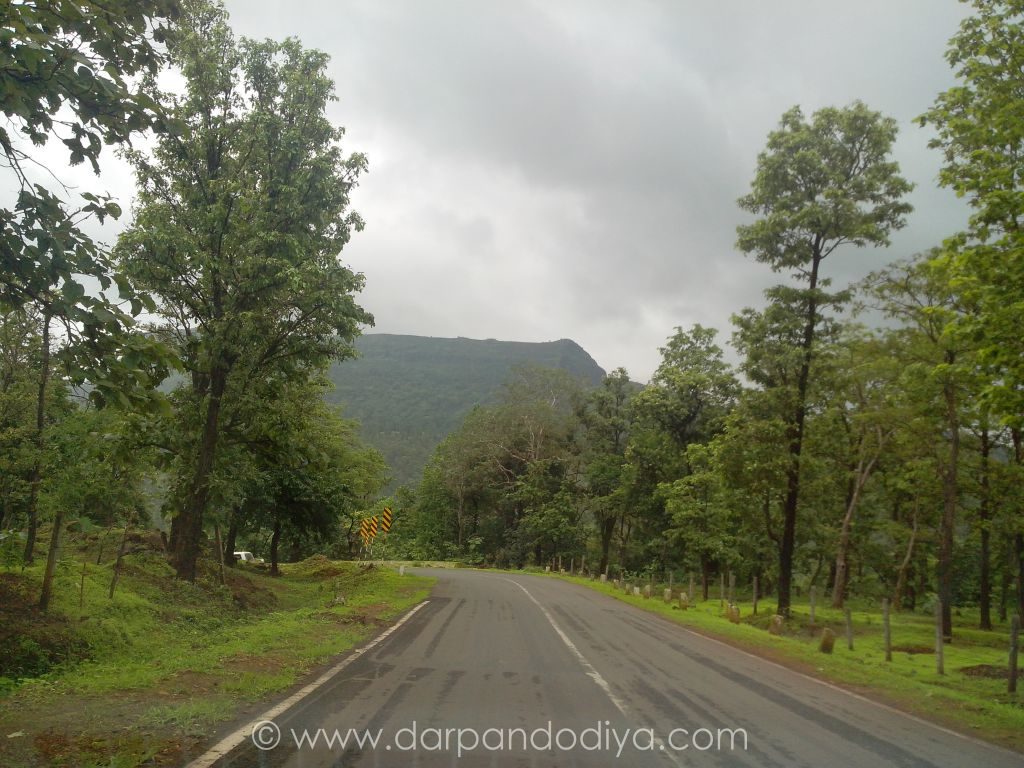 You would find tiny dams built at every 500 meters to harness the water of Purna river. Water is not a problem at all.
Electricity is available for flat 24 hours! This had blown my mind. People will mention the name 'Modi' if you start a conversation about above mentioned facilities! So, Gujarat model is effective. #HenceProved.
Please, please do not litter at any hill station or any other tourist place. Carry an extra bag and keep empty wrappers of food articles and other garbage in it. Empty it in garbage bins available en-route. – By Anil Sharma (Comments)
If you're getting into, express your views about Don below. Also, don't hesitate to ask if you have any query about travel or place. Not for reproduction.
Have a good day!
Last updated: 24th May, 2017
---
Best of 2015
Earth 0.0 – A Story